How much would you say you know about climate change? And how much of that did you learn at school?
It's likely that most of what you've learned about the climate crisis came from podcasts, magazines, and social media — but not the four walls of a classroom. 
Students across the UK, and around the world, have described their frustration at the lack of opportunities and resources to discuss the climate crisis in class. 
Teachers agree. 51% of teachers in the UK say their subject does not teach climate change in a meaningful or relevant enough way. 
In the UK, that could be about to change thanks to 18-year-old campaigner, Scarlett Westbrook, who's written a bill on climate education that would require basic knowledge of climate issues to be taught in the national curriculum.
Current teaching in schools is leaving children unprepared to live and work on a heating planet, says Westbrook, who has been campaigning since she was 10. Britain's children are being failed by schools when it comes to learning about the climate crisis, with the subject often wholly missing from the curriculum, sidelined, or mistaught.
Nadia Whittome, the 26-year-old MP who brought forward the bill, said: "The education system should be helping young people to get informed on the impacts of climate change — it's their lives that will be affected. It's also part of how we will reach net zero — give young people the tools to be part of the solution."
From emotional resilience such as how to cope with eco-anxiety, to teaching kids about potential climate jobs of the future, the education system should centre the climate crisis in every single subject, says Westbrook.
It's children who are in school today who are the most likely potential candidates for the 480,000 green jobs that the UK government has committed to creating by 2030, ranging from solar panel engineers to sustainability officers.
But it's not just about preparing children for a warming world. Teaching them about the climate crisis could even help the UK tackle global warming in the first place. 
We sat down with Westbrook, one of the youngest known policy writers in the world, to find out what it's like to write a bill as a teenager, what the perfect soundtrack to write one is (spoilers: it's Grime), and loads more. 
Why do you think children should be taught about climate change?
There are three main reasons. 
Number one: the whole point of the school system is to prepare us for the future. So we have things like Personal, Social, Health, and Economic (PSHE) education to give us life skills. Then we have actual subject content to inform our career choices. So we learn about things in the context of how we'd work in them.
The thing is, we're not being taught about how these things would actually be impacted in a climate change context. 
For example, if you're going to be a food scientist, then you might take food tech GCSE. You should be learning about how to create fake meat or grow food in labs, or at least learning how that's done, and the risks climate change poses to biodiversity and how food tech might need to adapt to that. 
It's not just the sciences, though, it's the same with English. We're not being given texts that actually reflect the present day or even the history of climate change and what's caused where we're at today. 
Number two is related to climate anxiety. As we know, climate anxiety is a really big phenomenon. 
One of the reasons that kids feel so anxious about the future is because they don't know what's going on. And one of the reasons they don't know what's going on is because of the lack of climate education in the curriculum.
When I did my GCSE geography, I had one question on the climate. It was an eight mark question on "the benefits of climate change." The question wasn't designed for you to take into account the context, so I couldn't write, "we can grow grapes but loads of people are going to die." I literally just had to write "we can grow grapes and there'll be more tourism to the UK." I think that's a big problem. 
Number three is about preparing us for the future. There are going to be lots of new jobs in the future, whether that's more climate scientists or construction people focused on energy efficiency. Students need to know these jobs exist and that it's a career option for them. We need to show people that the futures they can have aren't as constricted as our outdated education system might lead them to believe.
Essentially, we know that we're living in a climate-impacted world. So we need to make sure we have a climate resilient society that can deal with that, a society that's equipped to deal with climate change, from being able to manage eco-anxiety to having a job that fights or prepares us for the climate crisis. 
What does individual climate resilience look like to you?
I used to really find the word "resilience" really annoying, because resilience is seen as this idea of being able to cope with whatever bad things happen to you no matter what. 
I'd rather resilience be a thing where instead of it being expectations placed on the individual, it's about support systems. 
We need to build resilient societies that make resilient individuals. That could be learning how to deal with climate anxiety in school, actually learning facts about the climate crisis, learning about solutions, and having grief circles in schools. 
What's a grief circle?
It's a space for people to share their experiences, learn skills to cope, and also to grieve about the things they've already experienced relating to the climate crisis.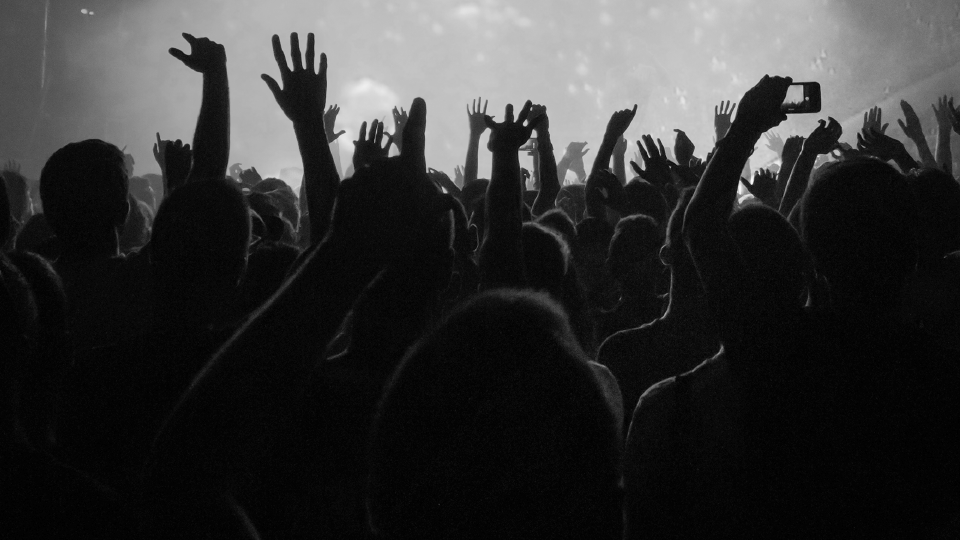 Climate justice activist and campaigner, Scarlett Westbrook, at a climate march in the UK.
Image: Scarlett Westbrook
How did you write a climate bill?
When I was 13, I became the youngest person to do an A-Level in government politics. I specialised in climate and education policy. I actually taught it to myself, which gave me loads of freedom to look into lots of old policy, and see where I wanted it to change. So I ended up with lots of knowledge. 
Then I set up a school climate strike with Fridays for Future and started meeting with politicians, because they were like "Wow, thousands of young people are striking. Let's speak to them." Climate education policy was one of the things I brought up to them. 
Then my friend Joe and I decided that we wanted to have it as one of the things we were asking for during the climate strikes. And because we were getting so much political support for it, we started a campaign called Teach the Future.
Then we decided we'd write a parliamentary bill. We made a list of what we wanted in normal person terms. Then we looked at how to phrase it in a parliamentary way. We hired a lawyer to translate it into legal terms, because that wasn't something we could do at that time. 
Then we needed to find an MP to sponsor it as it was a Private Member's Bill [Private Members' Bills are public bills introduced by MPs and Lords who are not government ministers. As with other public bills their purpose is to change the law as it applies to the general population.] 
We chose Nadia Whittome because she's the youngest MP and because she's got a great track record on climate and education. 
We had a parliamentary reception in 2020, which is like a party for MPs, and we had 150 MPs and Lords come from all different parties and they were really supportive. We had loads of traction, and then a global pandemic happened.
So two years passed and we realised we had to update the bill because a lot had happened. We had to make it more multidisciplinary so it covers BTecs, vocational courses, and apprenticeships. 
This time we didn't hire a lawyer because we had a framework for how it should be worded and laid out so I just added the amendments in, and then Nadia looked over it and she did all of the hard parliamentary wording.
We ended up having eight MPs sponsoring the bill from nearly every single political party in Westminster. 
The bill had its first reading in January, which it passed. 
Oh and the best thing about the bill? I wrote most of it while listening to Stormzy, which is unusual because I usually don't listen to anyone who isn't Taylor Swift. 
What's in the bill?
The bill would completely shake up the education system and would make sure that every single subject is centred on climate. 
So whether you're training to be a banker or a pharmacist, you're prepared to deal with the future you're going to inherit. In history, for example, you'd look at the legacy of colonialism and the Industrial Revolution and how they fueled the climate crisis. 
Currently climate education is limited to optional subjects. In triple science, there's a climate change unit but it's the shortest unit in the whole course. Or else it's limited to really academic subjects so they're not really suited to people who are actually going to be on the front line of the climate crisis, who are going to be builders and construction workers and other people like that. 
The main things the bill will do is liberate climate change from optional subjects and make it accessible to everyone.
But the bill is part of a wider mission to decarbonise schools, because in order to actually achieve climate justice we need to decarbonise, and what better place to start than in schools where we inspire the adults of tomorrow to carry on this decarbonisation legacy?
What does an average day look like for you?
One day I went to school and I had two science lessons. But at the last minute, I was asked to present evidence at a Select Committee hearing. But I was at school. So I was like: "What do I do? I can't ditch school for this."
So I went and asked my favourite teacher if I could use her lab (she was a Physics teacher). 
She said yes and I ran out of my lesson, borrowed the Physics teacher's laptop and then went on this video call where there were loads of senior MPs and loads of big industry experts. I gave a 10-minute speech, presenting evidence on climate education and climate anxiety. A Year 7 student was knocking on the lab door because she needed help from the Physics teacher.
Afterwards, I left the call and went to my history lesson.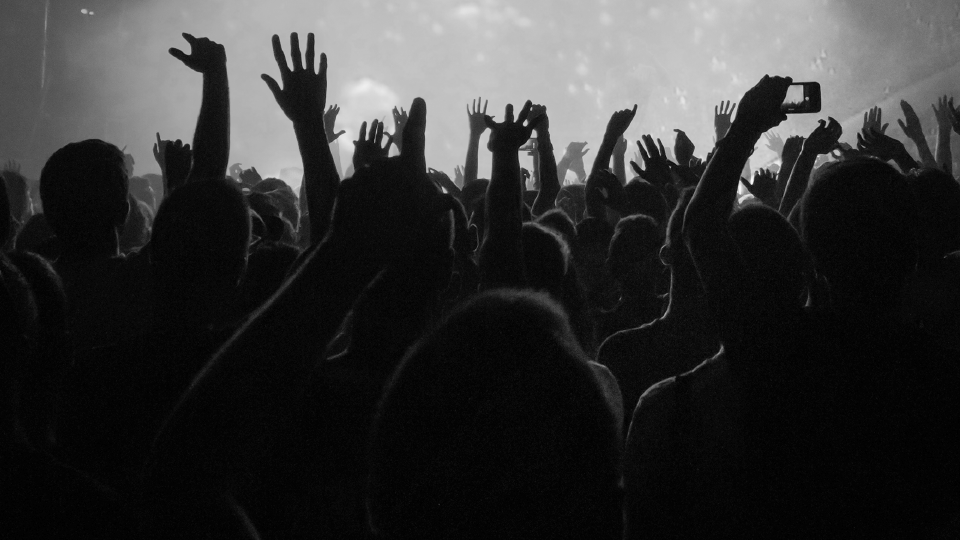 Climate activist, Scarlett Westbrook, with politicians Jeremy Corbyn and Nadia Whittome holding a sign that reads 'Climate Education Now.'
Image: Oscar Blair
Should students be learning about how climate justice is racial justice?
The historic legacy of colonialism has exacerbated the climate crisis. We exploited labour and created such a large carbon intensive industry and then catapulted our industrial development to make us even more carbon intensive, which has got us into this position today. Essentially, we wouldn't have climate change without colonialism, because we simply wouldn't have been able to undertake as much without all of this exploitation. 
A lot of the time, I think the climate crisis is framed as a middle class issue for people who have a lot of spare time on their hands. 
Actually, it's an issue that's going to disproportionately impact the people who contributed to it the least, in part because those former colonised countries are the ones who had their resources plundered and their economies ravaged. If you're a former colony and you're struggling to feed your people, you're not going to be able to afford climate resilience measures such as earthquake technology or flooding tech. 
It's not just an international issue, it's also happening in the UK. For example, Black, Asian and Minority Ethnic (BAME) communities are disproportionately exposed to dangerous levels of air pollution. 
We need to reframe how we look at climate justice and activism. Because activism is when people build back their houses after natural disasters strike them down, or making community structures and that sort of thing.
If we count that as activism, which I think we should, the number of people who are working-class in the movement would far outnumber the middle class activists that everybody talks about.
---
Global Citizen Festival is calling on world leaders, corporations, and philanthropists to do more than they've ever done before to End Extreme Poverty NOW. Through our global campaign and with stages in two iconic locations — NYC's Central Park and Accra's Black Star Square — we will unite leaders, artists, activists, and Global Citizens around the world on Sept. 24 to achieve an ambitious policy agenda focused on empowering girls and women, taking climate action, breaking systemic barriers, and lifting up activists and advocates. Wherever you are in the world, you can join the campaign and take action right now by downloading the Global Citizen app.