On Nov. 6, 2022, over 100 world leaders descended on Egypt's Sharm El Sheik for the UN's annual Climate Change Conference, COP27. 
This year's climate conference is taking place against a complex and challenging backdrop: Putin's war against Ukraine has not only left millions facing acute hunger, but the heavy dependence on Russian energy sources, especially gas, has plunged Europe into an energy crisis, which some countries are using as an excuse to reinvest in fossil fuels, instead of pushing for renewables.
United Nations Secretary-General António Guterres opened the two-week proceedings by saying: "We are on a highway to climate hell with our foot still on the accelerator." Without urgent climate action now, there could be a billion climate refugees around the world by the middle of the century, as Prime Minister of Barbados, Mia Mottley, warned in a blistering attack on the industrialized nations responsible for the climate crisis. 
One of the biggest issues at this year's talks is climate justice — the fact that people from the Global South are on the front lines of the climate crisis, while rich countries (who are historically responsible for that crisis) have failed to live up to their promises to cut emissions and to provide finance to help poorer nations with climate breakdown.
But while the international gaze is resting on world leaders, the work of activists and grassroots organizations from around the world on the fringes of the talks is just as important to highlight.
Here's who to keep an eye on at the climate conference, and where you can find them on social media. 
1. Nyombi Morris
After floods destroyed his family's farm in Uganda, Nyombi Morris started planting trees in his community and joined the climate justice nonprofit, Rise Up Movement, to search for climate solutions, before founding his own organization Earth Volunteers.
The road to COP27 was challenging and Morris experienced barrier after barrier from official accreditation to securing a visa and funding. Indeed, a number of Africa's young activists were effectively shut out of one of the biggest moments in the climate activism calendar this year. 
We can't call this an African #COP27

Polluters managed to get front seats in negotiation rooms but African climate activists have been left outside. https://t.co/ULbVmVUhTWpic.twitter.com/a4hJj6Lour

— Nyombi Morris (@mnyomb1) November 7, 2022
Follow Nyombi on Twitter and take his Global Citizen challenge to join Morris' fight for the planet.
2. Elizabeth Wathuti 
Kenyan climate activist Elizabeth Wathuti opened the Opening Ceremony of the World Leaders Summit at last year's climate conference, COP26, by urging leaders: "Open your hearts."
This year, Wathuti is centering the urgent conversation around loss and damage, which refers to the costs of recovering from climate impacts such as extreme storms, rising sea levels, severe droughts, and powerful wildfires that destroy lives, livelihoods, and vital infrastructure. 
Attending COP27 alongside a group of climate leaders, Wathuti is adamant about the importance of highlighting emerging voices, those that might not always get the spotlight, but whose work is crucial. 
Follow Wathuti on Twitter and Instagram. 
3. Vanessa Nakate
Vanessa Nakate is a Ugandan climate activist, the founder of the Rise Up Movement, the leader of Uganda's first Fridays for Future climate strikes, a Unicef Goodwill Ambassador, and more recently, Gates Foundation Global Goalkeeper Award Winner for 2022. But you might learn more about her by reading all the things that she's not in an exclusive interview with Global Citizen.
#ClimateJustice activist @vanessa_vash, message to global leaders at #COP27, "we cannot have any new #fossilfuels investment...we need a transition to #renewable energy to deal with #energy poverty" pic.twitter.com/2BqHfX5SMM

— UNCS News (@UNClimateSummit) November 8, 2022
Follow Vanessa on Twitter.
4. Sophia Kianni
At just 20 years old, Iranian-American environmentalist Sophia Kianni is the youngest known advisor to the UN in the world and has already had a mic drop moment at COP27. In her speech to world leaders, delivered in the six official United Nations languages, her message was clear: "Stop lying."
My speech to leaders at #COP27 yesterday was pretty clear. Here it is in each of the six official @UN languages:

Stop lying
كف عن الكذب
停止说谎
Arrêtez de mentir
прекрати врать
Deja de mentir#StopLyingpic.twitter.com/9jkx2yQAIb

— Sophia Kianni (@SophiaKianni) November 9, 2022
Follow her on Twitter or Instagram. 
5. Brianna Fruean 
At last year's COP26 climate summit, Samoan climate campaigner, youth representative of the Pacific Climate Warriors, and 2022 Global Citizen Prize winner, Brianna Fruean told world leaders that youth activists would never stop holding those in power to account and would continue to fight for justice — and she was right. 
Since then, Fruean has been tirelessly working to bring small island representation, like for her home Samoa, into the global climate conversation, and to bring young, Pacific voices to the forefront of climate justice conversations. 
Follow 350 Pacific — a youth-led grassroots movement working with communities to fight climate change from the Pacific Islands — to keep up with what's happening in the Pacific Pavilion at COP27 and listen to Fruean talking about youth climate advocacy in the Pacific on the Useful Outsiders podcast.
6. Ayisha Siddiqua
Ayisha Siddiqua is a Pakistani climate justice advocate and the co-founder of Fossil Free University and Polluters Out.
On Nov. 8, she took to the New York Times' Climate Forward stage (basically a COP27 side tent) to denounce the fact that women and children are paying the highest price for climate change in Pakistan.
"Because of this flood," she told the audience, "women are two times more likely to experience domestic violence." 
 Follow her on Twitter.
7. Mitzi Jonelle Tan
Mitzi Jonelle Tan is a Filipino climate justice activist. Under the Philippines former President, Rodrigo Duterte, Tan reveals, climate activists were called terrorists. But even before his presidency, the Philippines was one of the deadliest places in the world for environmental defenders. 
Tan is using her voice at COP27 to raise the issue of how the climate fight is being affected by authoritarian governments and the suppression of civil society (i.e. limitations on activists' and advocates' ability to protest and demonstrate safely), and whether or not climate action can thrive within corrupt systems. 
Tan will be with the Youth Advocates for Climate Action Philippines (YACAP) at COP27. Follow her journey on Twitter. 
8. Evans Muswahili
Evans Muswahili is a Kenyan human rights defender and community paralegal leading the climate justice efforts of two community-based organizations: the Lake Region Food Systems Network (LRFSN) and the Association of Social Entrepreneurs in Vihiga (ASEVI). 

Muswahili works with Kenyan communities living in the Great Lake Victoria Basin to ensure sustainable and equitable food systems, and support communities' right to food while adapting to the effects of climate change. 

Muswahili is at COP27 alongside the Global Alliance for the Future of Food and the Legal Empowerment Network. Follow him on Twitter for updates. 
9. Jane Meriwas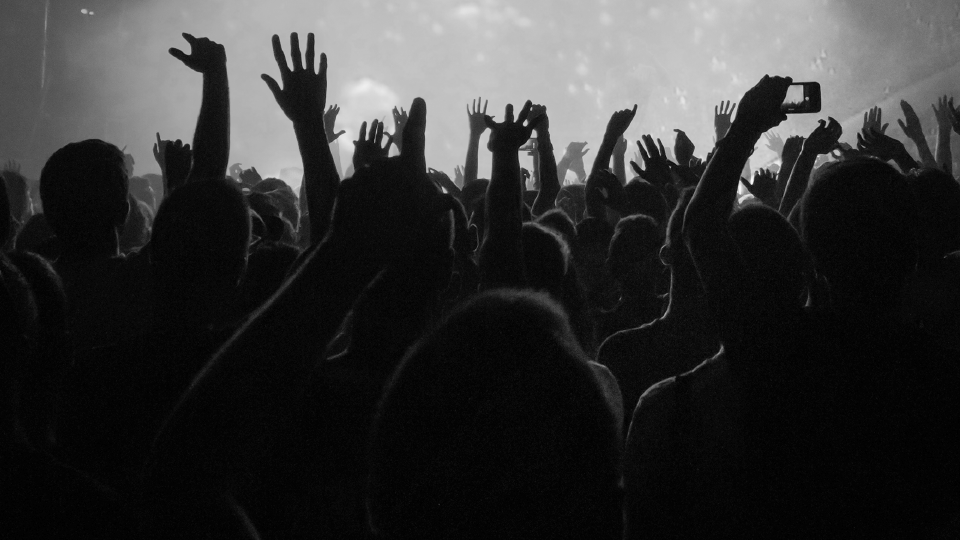 An Indigenous woman, mother, feminist, human rights defender, community development practitioner, and the Executive Director of Samburu Women Trust, Jane Meriwas is a force to be reckoned with, having spent more than 20 years advancing women and girls rights among Indigenous communities in Kenya and beyond. 

At COP27, she will call for the leadership and solutions of Indigenous women to be centered in climate decision-making processes.

Follow her on Twitter and Instagram. 
10. Nathalia Lawen
Nathalia Lawen is a student and a leading youth environmentalist from the Seychelles.

Traveling with the Peace Boat in 2019 — a three-month round-the-world voyage — Lawen took part in an educational range of climate and conservation programmes as an Ocean and Climate Youth Ambassador, and brought her message of life on the front lines of climate change to Global Citizens and government representatives around the world. 

Discussing her high expectations of COP27, Lawn told Global Citizen: "I believe that even the smallest voices can make it major."
11. Jayathma Wickramanayake
In 2017, the United Nations Secretary-General appointed Jayathma Wickramanayake of Sri Lanka as the Special Envoy on Youth and the youngest senior official in the history of the organization.

Wickramanayake's mandate is to harmonize the UN's efforts on youth development, enhance the UN response to youth needs, advocate for the development needs and rights of young people, and bring the UN's work on youth closer to them. 

Follow Wickramanayake's time at COP27 on Twitter. 
12. FIMA
FIMA is a Chilean non-profit that's been fighting to defend the environment since 1998. Their intersectional approach includes things like biodiversity conservation, climate litigation, Indigenous rights, and gender justice. 
Battles they've fought include the toxic waste scandal in Arica, a northern province in Chile, in which a Swedish company dumped 20,000 tonnes of toxic waste; a controversial project to build five hydroelectric power plants in Chile's Aysén Region; and massive pollution in Quintero-Puchuncaví, known as the "Chilean Chernobyl."
As well as pushing climate action onto the national agenda, FIMA is fighting to bring down big coal in the country and will be bringing that fight to COP27.
Follow FIMA on Instagram and Twitter.
13. Futuros Indígenas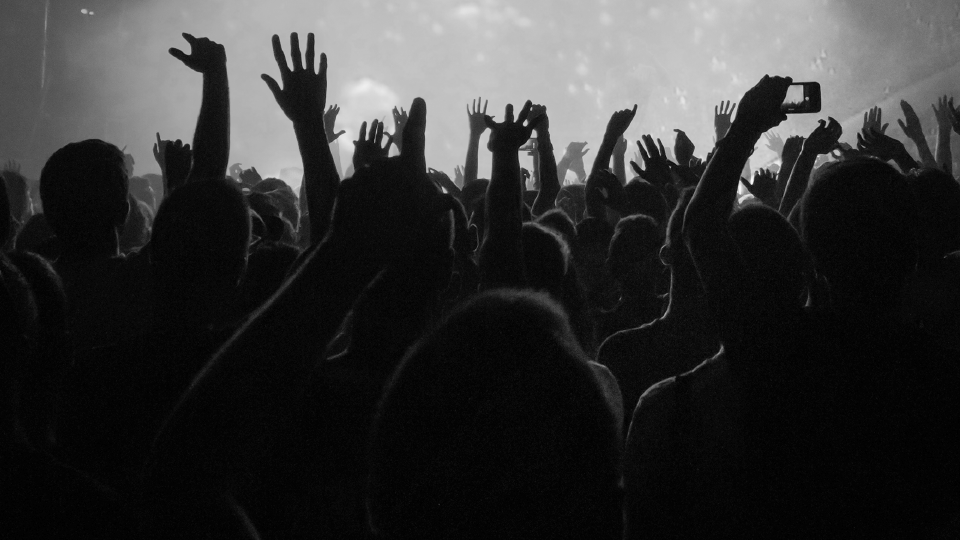 Futuros Indígenas is a network that drives environmental action and seeks to change the narrative around the climate crisis from the perspective of Indigenous peoples — and it counts Mitzy Violeta Cortés, the winner of the 2022 Global Citizen Prize: Citizen Award Mexico, as a member.
This activist group is bringing three important messages to the COP27 table. Firstly, that the Indigenous peoples who defend the Earth are living solutions to the climate crisis, protecting 80% of the planet's biodiversity. Secondly, that the lives of Indigenous peoples and their territories are priceless, and that wealthy nations and corporations must immediately stop their war against Earth and its people. And lastly, that climate justice is Indigenous peoples' justice, and that colonialism is directly responsible for this crisis and we must face structural inequalities to tackle it. 
Follow them on Instagram. 
14. Namati
Namati advances social and environmental justice by building a movement of people who know, use, and shape the law.
For 10 years, Namati has supported communities living on the front lines of environmental harm to protect their health, livelihoods, and environment by combining the power of law with the power of organizing. 

Working with community paralegals and grassroots justice advocates, communities have learned and invoked environmental regulations to successfully stop unlawful factory emissions, curtail deforestation, and reclaim ownership of their land. 
Wondering how #climatechange and grassroots #environmentaljustice defenders are connected? Learn more about how empowered communities can protect our planet. #cop27pic.twitter.com/X699FJD8Af

— Namati (@GlobalNamati) November 10, 2022
Namati is heading to COP27 this year to call for all development projects to have the genuine consent of impacted communities (because when communities exercise their right to govern the lands they depend on, they are able to prevent environmental and climate harms and pursue climate resilient development); for 40% of climate investments to go to communities who bear the brunt of environmental harms; and for all actors to recognize and protect grassroots environmental justice advocates. 

Follow Namati on Twitter and Facebook. 
15. Latinas for Climate
Latinas for Climate is an international network of young feminists fighting for intersectional climate justice in Latin America and the Caribbean. 
They crowdfunded their trip to COP27 to make sure that Latin American women would have a voice at the climate conference. 
Follow their work on Instagram. 
16. Re:wild
The folk at Re:wild believe in the wild as the most effective solution to the interconnected climate, biodiversity, and human well-being crises.
Founded by a group of renowned conservation scientists alongside Leonardo DiCaprio, Re:wild is a force multiplier that brings together Indigenous peoples, local communities, influential leaders, nongovernmental organizations, governments, companies, and the public to protect and rewild at the scale and speed we need. 
To date they've protected and conserved more than 180 million acres benefitting more than 16,000 species in the world's most irreplaceable places for biodiversity.
See what they're up to at COP27's Nature Pavilion by following them on Twitter. 
17. Global Witness
Global Witness has been challenging abuses of power, protecting human rights and the environment, and working to secure the future of our planet for almost three decades. 
They're currently campaigning for a number of things including pushing for regulatory changes to put a stop to misleading greenwashing claims, raising awareness — particularly among policymakers — of the killings and threats against those who are trying to peacefully protect our planet, and campaigning to end the flow of money to reckless business practices enabling deforestation. 
Sign up to receive their newsletter or follow them on Twitter, Instagram, or YouTube.
18. Peace Boat
Peace Boat is an international NGO that works to promote peace, human rights, and sustainability. 
But it's also an actual boat that travels around the world raising awareness of key issues linked to the UN's Sustainable Development Goals (SDGs) — 17 goals that work together to end extreme poverty — with projects and campaigns along the way. 
Follow them on Twitter.
19. Center for Environmental Peacebuilding
Climate change is the perfect incubator for conflict. 
A prime example is Syria. Although the country's civil war wasn't caused solely by the drier climate, according to the United Nations Framework Convention on Climate Change (UNFCCC), it definitely played a role in escalating tensions. 
The Center for Environmental Peacebuilding (CEPB) aims to stop things like the Syrian war from happening before they even begin by identifying areas where climate change-induced hardship might lead to conflict. 
Lake Chad in Central Africa, for example, has experienced climate-induced desertification and has already lost over 90% of its water volume. This water scarcity has resulted in increasing conflict in the region.
Follow them on LinkedIn.
20. Alliance for Land, Indigenous, and Environmental Defenders
One person defending the environment is killed every other day, according to a report by Global Witness. 
The Alliance for Land, Indigenous, and Environmental Defenders (ALLIED) is working to ensure activists and advocates have the tools to protect themselves, strengthen government and business safeguards for defenders, and protect civil society actors who are addressing the root causes of threats and attacks on defenders.