Plastic water bottles, beer and soda cans, food packaging, uneaten meals, random knick-knacks. Over the course of a multi-day music festival, as tens of thousands of people visit different stages to enjoy their favorite artists, these are some of the most common types of trash that fill up the garbage cans and cover the ground. 
Massive music festivals like Coachella can generate up to 212,000 pounds of trash per day. And with thousands of music festivals happening around the world each year, the amount of waste generated by the industry can be enormous. But there are important steps that organizers can take to reduce their waste footprint. 
Global Citizen Festival, for example, pursues net zero impact by reducing and offsetting emissions, improving composting and recycling, and enlisting sustainability volunteers to promote and educate about zero waste. (Stay tuned to learn more about our sustainability efforts at this year's Global Citizen Festival: NYC and Global Citizen Festival: Accra.)
For Electric Zoo, taking place Sept. 2 through Sept. 4 on Randall's Island in New York City, reducing waste is also built into the experience to ensure festival goers have an easy experience and the environmental impact is kept to a minimum. Starting in 2011, the festival took steps to scale its sustainability, when it introduced improved recycling and composting containers, phased out plastic water bottles and expanded water refill stations, required vendors to use compostable utensils and food containers, banned food sourced from factory farms, and promoted zero-emissions transportation. 
The festival also enlists dozens of volunteers organized by longtime festival clean-up crew Clean Vibes to make sure the grounds are tidy throughout the event, waste is sorted properly on an ongoing basis, and items that can be recycled are done so properly. 
Clean Vibes formed in 1997 in response to the lack of effective waste management at music festivals. If you've seen any of the Woodstock 1999 documentaries that have come out in recent years, you know how bad the problem was at some events, with trash and recycling capacity completely overwhelmed at times. 
The company developed its approach at festivals for the jam band Phish and then branched out to other festivals such as Bonnaroo, Ultra, Panorama, and All Day I Dream, as well as other types of events. In addition to maximizing composting and recycling at sites, the team spends a lot of time educating festival-goers about the importance of environmentally beneficial waste management.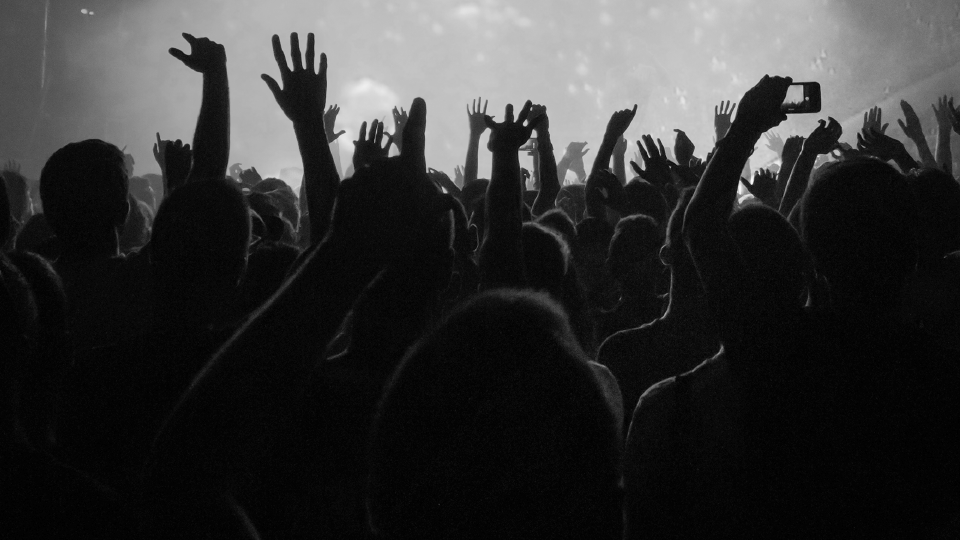 Image: Clean Vibes
"Our mission is to actively encourage and promote recycling, composting and proper waste disposal," Clean Vibes notes on its website. 
"We hope to educate and inspire a new generation of responsible stewards," the group said. "Our goal is to divert waste from landfills by increasing the amount of material that is recycled and composted, thereby greatly reducing the ecological footprint of outdoor festivals and events."
In 2019 alone, Clean Vibes worked 106 events and diverted 2.7 million pounds of waste from entering landfills. Over the course of its 25-year history, the organization has diverted more than 21 million pounds of waste. 
Diverting waste by recycling and composting protects the global environment. Globally, countries generate billions of tons of solid waste annually and the vast majority of this garbage gets sent to landfills, dumped into bodies of water and landscapes, and burned at facilities. These methods of disposal not only pollute communities, causing myriad health problems, they also release greenhouse gas emissions into the atmosphere, fueling the climate crisis. 
Music festivals are a concentrated microcosm of consumer culture and can become engines of pollution. But they can also become stewards of change by instilling values of sustainability. 
Clean Vibes' next stop, Electric Zoo, will feature dozens of top DJs and producers from throughout the electronic music scene, including John Summit, Porter Robinson, Tchami, Qrtr, Carl Cox, Vnssa, and many more, showing that the organizers are dedicated to musical excellence. By bringing the Clean Vibes team back for another year, it shows it's dedicated to sustainability as well. 
---
Global Citizen Festival is calling on world leaders, corporations, and philanthropists to do more than they've ever done before to End Extreme Poverty NOW. Through our global campaign and with stages in two iconic locations — NYC's Central Park and Accra's Black Star Square — we will unite leaders, artists, activists, and Global Citizens around the world on Sept. 24 to achieve an ambitious policy agenda focused on empowering girls and women, taking climate action, breaking systemic barriers, and lifting up activists and advocates. Wherever you are in the world, you can join the campaign and take action right now by downloading the Global Citizen app.