After they figure out how to squeeze lights and ornaments back into overstuffed storage containers and determine where they can return unwanted holiday mugs without a gift receipt, celebrants face one final post-Christmas dilemma: What to do with the dead tree in the living room?
Fortunately, towns, environmentalists, and innovative individuals from around the world have discovered several creatives ways to tree-cycle their dried-out pines. Their solutions keep organic material out of landfills, protect natural habitats, and feed a variety of creatures — including humans.
Take action: Fight Waste to Protect Our Oceans
Global Citizen campaigns on the United Nations' Sustainable Development Goals, including Life on Land and Life Below Water, which call for the protection of animals and natural environments. You can take action on these issues here.
You can also take action by considering these seven ways for repurposing your Christmas tree. That way, you will ensure the holiday spirit of giving and comfort lives on all year long.  
🏙️

1// Chip In To Green Your City

🏙️
In cities throughout the US, Christmas trees experience second lives as bedding in public parks and gardens.
This Saturday and Sunday, for example, New York City invites all residents — along with tourists and other visitors — to MulchFest, a citywide wood-chipping extravaganza that turns Christmas trees into mulch for the city parks, gardens, and sidewalk planters.
In 2017, New Yorkers lugged 26,000 trees to MulchFest and many attendees received bags of mulch to use at home.
Read More: 10 Super Cool Products Your Recycled Materials Could Become
🏖️ 

2// Keep Off the Dunes. Unless You're a Tree.

🏖️ 
After Hurricane Sandy washed away the dunes that prevent beach erosion along the Mid-Atlantic shoreline in 2013, beachfront towns used thousands of Christmas trees to build waterfront barricades. The trees take the place of seagrass, which anchors the shifting sands, while pine needles and branches capture sand blown across the beach.
Read More: The 4 Things You Should Do Before You Ever Recycle Something
Coastal communities in North Carolina and Florida have long used Christmas trees to replenish their dunes, which stop seawater from flowing over the beach and into streets and basements.
"Our dunes are the frontline of defense for ocean storm surges which protects personal property as well as protecting the beach front itself," a project organizer in North Carolina told WWAY TV.
3// Fir the Birds
There are various ways your tree can help birds in the winter months. For people with yards, the US Fish and Wildlife Service suggests decorating the old tree with peanut butter, fruits and seeds, leaving it outside, and watching as cardinals stop by for lunch.
Read More: Bird Migration Patterns Are Getting Wrecked by Climate Change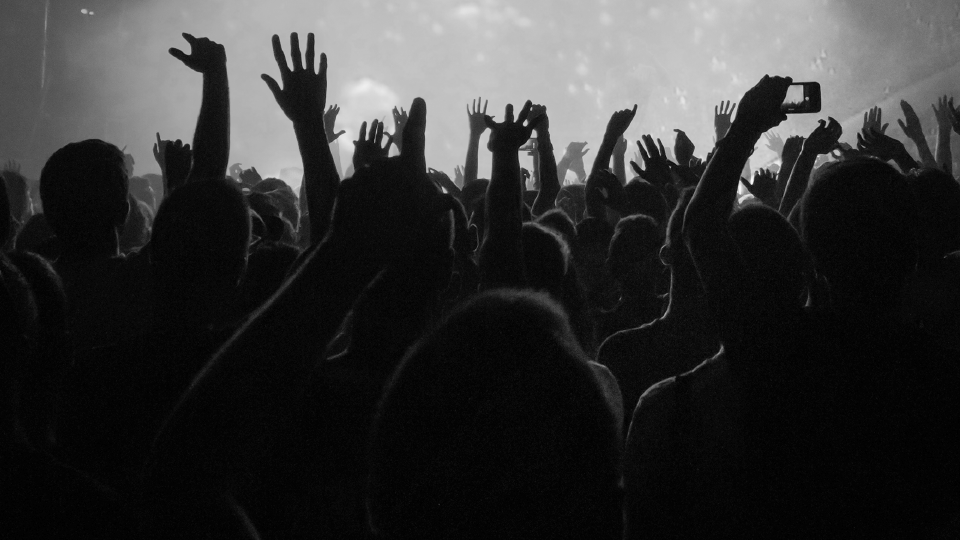 Image: United States Fish and Wildlife Service
For those unable to dump a tree in a yard, cities and states around the US sponsor projects to help birds.
Read More: Montreal Has Officially Banned Plastic Bags
On an island off the coast of Maryland, environmentalists repurpose the trees as "Christmas presents" for black ducks who use them to build nests. In Louisiana, helicopters drop trees into a marshy wildlife refuge to serve as dams. The drier areas created by tree barricades allow grasses to flourish and birds to find food.
🐟

4// From Wreaths to Reefs, Versatile Pines Do It All

🐟
Coastal fowl and bayou birds are not the only animals benefiting from your Christmas trees. Fish find sanctuary in reefs and habitats created by environmentalists in Kentucky, Arkansas, and Tennessee.
According to the Kentucky Department of Fish and Wildlife Services, "brush reefs" provide safe habitats for fish to lay eggs and harbor plenty of smaller creatures for bigger fish to eat.
Read More: David Attenborough's 'Blue Planet II' Is Over — and People's Reactions Are Everything
🍔

5// Spruce Up Your Diet

🍔
You don't have to be a woodpecker  — or chew cardboard air fresheners — to enjoy the taste of pine. That's because two UK designers, inspired by traditional Nordic cooking methods, have created various fir-infused recipes and have shared them with the world.
While the Christmas season may have motivated their kitchen experiments, their recipes are evergreen.
Read More: Why You Should Probably Never Eat Red Meat Again
"We discovered that blue spruce was very good when sweetened, and that it had a balsamic kind of flavour when infused in vinegar," designer and chef Julia Georgallis told Vice. "Douglas Fir is particularly good with apple and lemon. These were exciting triumphs!"
But before you roast your tree, make sure you're working with a spruce, fir, or pine. The common yew tree — which features red berries — are "extremely poisonous," the pair say.
🐘

6// An Elephant Never Forgets A Delicious Christmas Tree

🐘
Can't fit pine needles into your healthy-eating New Year's resolution? No problem.
There's quite a demand for Christmas trees among other mammals.
At zoos across Germany, pachyderms pack in your holiday leftovers, which contain oils that aid digestion.
Read More: Lion and Tigers and Bears, No More! — Italy Just Banned the Use of Circus Animals
Now that Dec. 25 is firmly in the rearview mirror, it's time to start de-Christmasing your home. Take down the... https://t.co/URnngpLv7A

— The Machine (@WelcomeMachine1) December 29, 2017
🐐

7// Greatest Of All Treats

🐐
No, goats do not eat tin cans, but they do, apparently, eat Christmas trees. Each year, a goat farmer in Maine invites neighbors to donate their evergreens to her herd.
Read More: 8 Ways Cities Are Fighting Climate Change and Environmental Decay
She told WCSH TV in Maine that Vitamin C-rich evergreen trees are a healthy treat for the goats, like oranges dipped in chocolate for humans.
The goats did not respond to request for comment