---
Introduction by photographer Barry Christianson.
Christian Adams is a small-scale fisherman living in Steenberg's Cove, a small fishing village in St Helena Bay on South Africa's West Coast. He is the chairperson of the Collective of South African Small-Scale Fishers and has been advocating for their rights since 2008.
Small-scale fishers are people who fish and operate on a sustainable level. Unlike subsistence fishers, who fish for consumption or tradition, they sell their catch to make a living, and — unlike commercial fishing companies — their footprint is small and the methods they use to fish are sustainable.
While for years small-scale fishers have been involved in an ongoing struggle to have their fishing allocations increased, the most pressing threat to their livelihoods at present is companies using seismic blasting in search of oil and natural gas off the South African coast.
Seismic blasting is when a seismic ship fires an air gun at the ocean bed and uses the reverberations to build a map of the ground below it. The fishers — and scientists that work with them — claim that the seismic blasts interfere with marine life. The other concern is that if oil or natural gas is found, drilling companies would move in.
In 2021, Shell obtained permission to do seismic blasting for oil and gas on the country's East Coast. Fishers around the country, along with the public, protested to have Shell stopped. The battle went to the courts, which then ruled against Shell.
However, in the same year, Searcher Geodata UK Limited and Searcher Seismic Australia (known more commonly as Searcher) still obtained permission to do seismic blasting for oil and natural gas all along South Africa's western coast.
Adams and other applicants approached the courts to urgently interdict Searcher from performing seismic blasting on South Africa's West Coast, with the argument that Searcher had not complied with regulations regarding the consultation of key stakeholders as the fishers were not consulted at all.
The success of the case hinged on the movement of snoek, one of the species of fish the fishers rely on for their livelihoods. The fishers were able to produce data which showed how far they go in order to catch snoek, as well as data on how far the snoek travels, ultimately proving that they were an affected party and should therefore have been consulted.
The application for the interdict was successful, and Searcher was stopped.
At a recent strategic planning workshop on how to deal with the oil and gas threat, it was agreed that while both Searcher and Shell were stopped from performing seismic blasting through the courts, it wouldn't be possible to keep them at bay in the long run.
Fishers from around the country united in protest and were joined by the public in the fight against Shell and Searcher. They now believe that if they are to stop seismic blasting for oil and natural gas permanently, they will have to step up their work in movement building and garner more public support for their cause.
The issue continues to make headlines in South Africa as, just this past September, a South African High Court ruled that the permission originally granted to Shell for seismic blasting was granted unlawfully.
But it's activists like Adams that will continue to make waves overall. Here, he shares with Global Citizen how he became an activist fighting for the preservation of the marine ecosystem that feeds him and his community.
---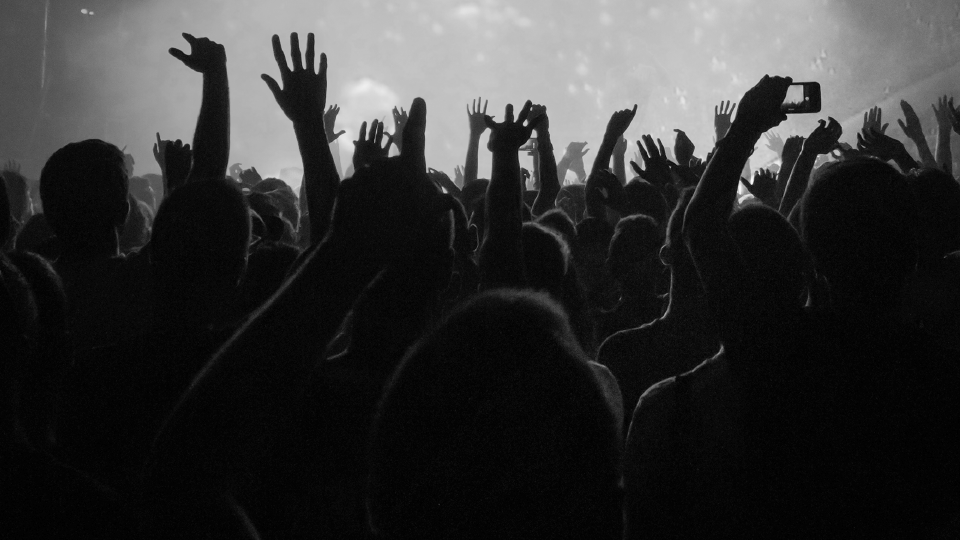 Christian Adams prepares to brew some coffee at his home in Steenberg's Cove on South Africa's West Coast.
Image: Barry Christianson for Global Citizen
Early Life
I am Christian Adams and I am a fourth generation small-scale fisher. I grew up in a small town called Mamre. My grandfather was a very successful fisherman during the 1960s and 70s. He provided employment for about 60 families. He had 28 rowboats and employed two people on each boat.
During lobster season, they would go camp at a place called Bokbaai and they would fish about 60 tons of lobster per year.
In 1972, when the Apartheid government was planning to build Atlantis, they interviewed him and he said: "The only thing that we need is a proper road, some electricity in the phone line. We do not ask for anything else, because we are already thriving in our business that we have here."
None of that was provided and the Apartheid government instructed him to stop fishing at Bokbaai. He was forced to sell his rowboats and buy a larger nine-meter long boat we call a "chucky." So, they moved him away from his traditional manner of fishing into the industrial manner of fishing.
He named it Delyon. When I was 12 years old, I went to sea with my uncle on that boat. But I have been diving for lobster since the age of 7.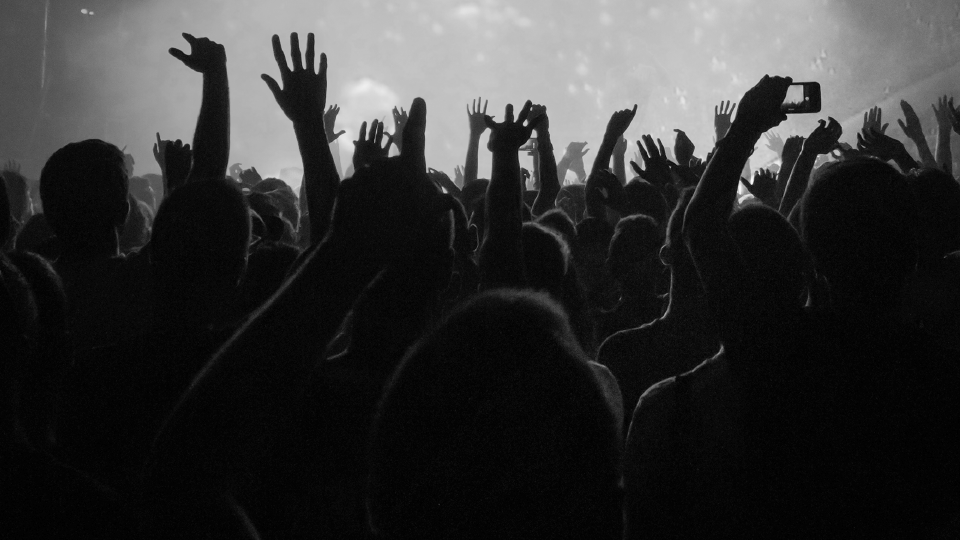 Neighbours warm themselves around a fire at Steenberg's Cove. The weather wasn't suitable for fishing so the fishers were at home.
Image: Barry Christianson for Global Citizen
Caring for the Ocean
We'd go camping for at least a month [every year] — from a very young age. I think my sister was 3 months old when we went camping after she was born in 1983.
I can't recall any time that we left any rubbish behind on the beach. Back then, there wasn't the amount of plastic that we have today in the world.
And then also [we did not follow] the seasons that the Department of Forestry, Fisheries, and Environment has been implementing. My grandfather and my uncles told me that they used their own season determinations.
They'd say that you can't catch snoek because the snoek was spawning, or you can't catch lobster now because you were going to find the majority of lobster being females that are "in berry"(carrying eggs).
The first time I caught a lobster, I ran to my grandfather with it. I was excited thinking we would eat it, but he said it was a soft-shell female and it was "in berry." I was disappointed but back then, unknowingly, they started to cultivate that sense of caring for the ocean in me.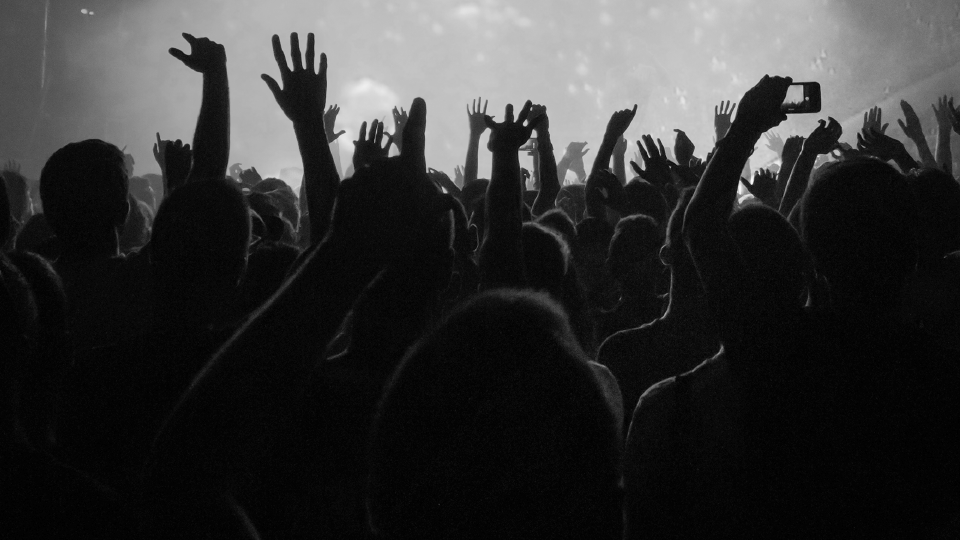 Image: Barry Christianson for Global Citizen
Activism Origins
In the year that I was born, the rugby club that my dad played for decided to part ways with the South African Rugby Board. They said that [there was] no normal sport in an abnormal society.
But I was with my dad every weekend to go watch the rugby… you got the singing on the bus, the freedom songs when you come back home from all these games. I would start to ask, "Why are we singing the songs?" and through rugby is where [my] activism started.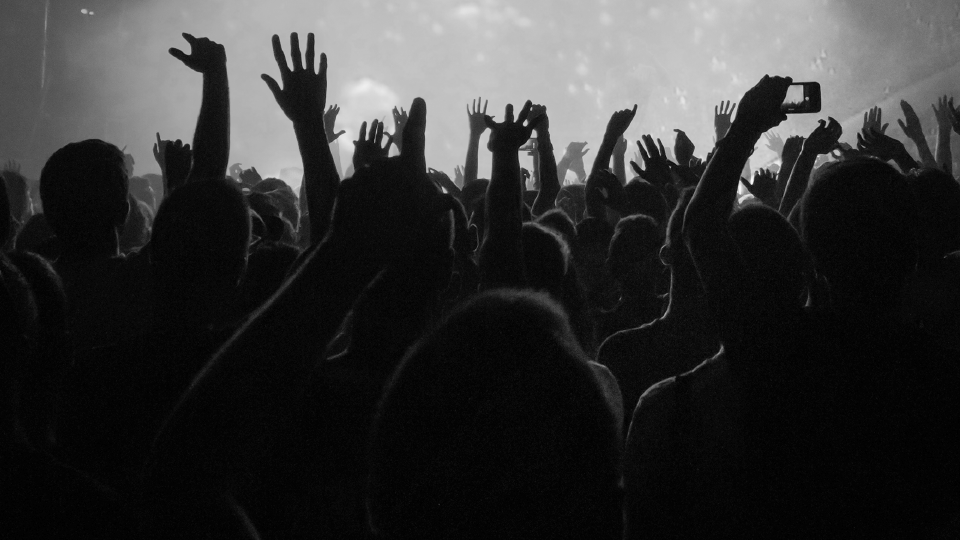 Christian greets a neighbour while his son Daniel, who is standing with him, tries to convince him to let him tag along on a drive to look at fishing spots.
Image: Barry Christianson for Global Citizen
First Act of Protest
One time we were driving [to school in Atlantis, about 5 kilometres away] with the transport provided by the [education] department and the buses that they used were so fucked up. The wheel of the bus fell off and came racing past the bus. The next morning, standing in front of the bus, I told everybody: "We are not going to school with this bus. We are walking to school."
It seemed nearly 10 kilometres that we walked. After two to three days of walking, a different bus was sent from a reputable company.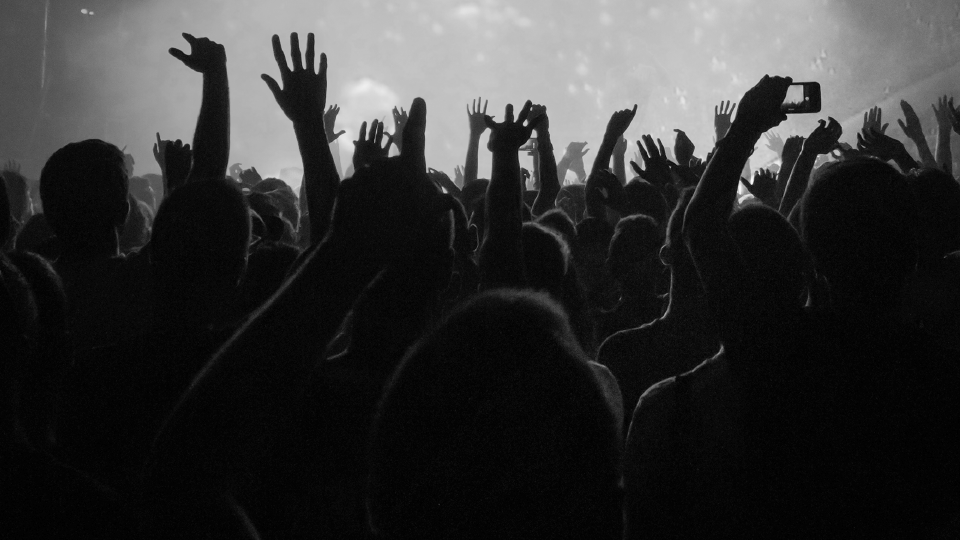 Christian points out the names of fishing spots to his son Daniel.
Image: Barry Christianson for Global Citizen
Activism as a Small-Scale Fisher
[My aunt] asked me, "Christian, do you want to go to the meeting about fishing and about the fishing industry?" And we went to Lambert Bay in early 2008, and it intrigued me like nothing else. Since then, I've never been away from the fishing industry, the legislation, but also the activism part in discussions with the department.
Back then, because we worked through the organization Coastal Links, we did everything. I was the chairperson of Coastal Links in Mamre at that time, and also the chairperson of Coastal Links in the Western Cape, and the Northern Cape.
I built up my knowledge regarding the legislation. For us to be able to give guidance to the department, we needed to know the policies and the laws.
2008 actually was the first year that the department actually brought out a small-scale fisheries policy. They did it on Dec. 31, and it had absolutely nothing in it that the small-scale fishers wanted.
In 2010, again, they tried the same trick on Dec. 31, again, bringing out a policy that had absolutely nothing in it [that we wanted]. And then in June 2012, they actually brought out a policy that had about 80% of the stuff that small-scale fishers wanted. So, from 2012 until 2016, there was a period of time where we needed to change the law. In 2016, the law was actually changed to make provisions for small-scale fishers to actually receive invitations under the Marine Living Resources Act, which is the law that governs the oceans in South Africa.
So in 2018, the Northern Cape, and some of the guys in the Eastern Cape, also received the rights and then, in 2019, the guys in KwaZulu Natal received them.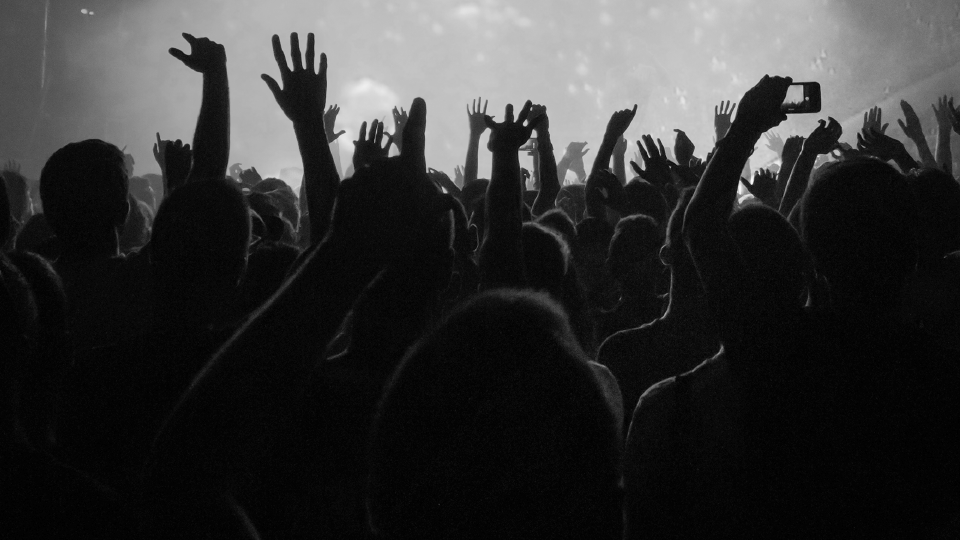 Christian photographed with his son, Daniel.
Image: Barry Christianson for Global Citizen
Pressing Current Issues
For me, now, [exploration for oil and gas] is the most important issue, because of the detrimental effects of mining — we've seen it in other parts of the world. And I can't say that I know of any part in the world where the mining companies actually came back, after extracting the resources, to rebuild the environment after 30, 20, or even 10 years of extracting.
So they will fuck up the ocean in 10 years' time, and then take the billions and leave. That's what they're going to do. If we are not going to be strong enough to be able to stop the tide of this mining, that's going to happen.
I would love to see our government actually listen to us and place a moratorium on any oil and gas, or mining, exploration, or whatever the case may be, because we are under threat all along the coast.
There's no way that we will be able to coexist. There are too many examples across the world of where small-scale fishers and also small-scale farmers have been basically, either displaced, or the environment is so fucked up that they can't continue to fish. One example is the Niger Delta.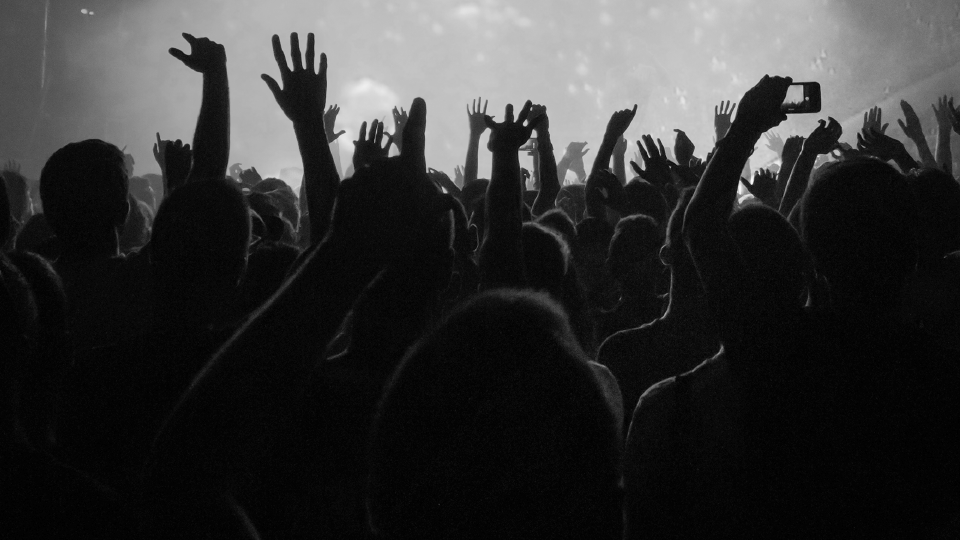 A portrait of Christian in the abandoned fish canning factory in Steenberg's Cove.
Image: Barry Christianson for Global Citizen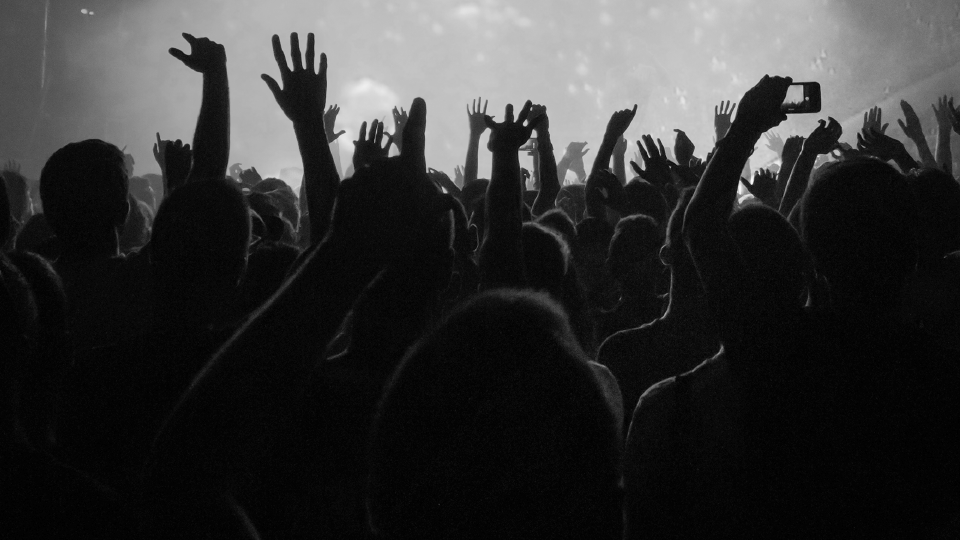 Christian's boat, Cracker Jack, parked next to Jamie Lee, a boat that belongs to a close friend.
Image: Barry Christianson for Global Citizen
Searcher
Searcher had been saying that we wouldn't be affected [by their seismic blasting] and because of their deduction, they didn't need to consult us because their [activities happen] outside of our fishing areas.
The reason we were able to embark on the court case is that obviously we were an affected party [even if] they didn't deem us important enough to speak to.
That was why we were able to get that urgent application to stop them from continuing with the seismic surveys in the various areas in which we fish.
Between us and some of the tuna pole guys, who are also fishers in our community [who] were able to provide us with data to say that they had been finding some snoek amongst the tuna, [we were able to prove] that we would be affected.
So that's why the judge granted the interim interdict and then we were able to win the court case when it was heard eventually.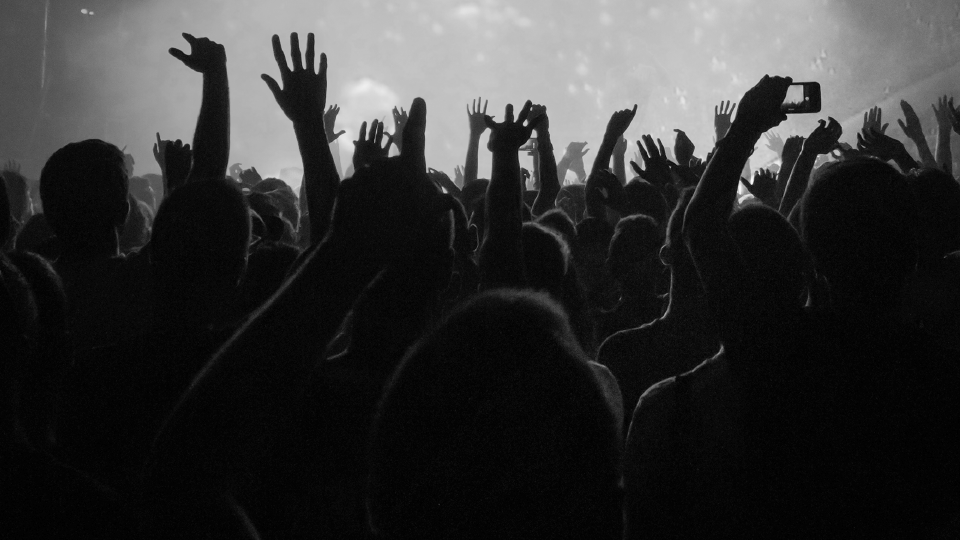 Christian walks with his friend Quinton, whose boat is pictured, to help him get his car started.
Image: Barry Christianson for Global Citizen
Challenges
It's difficult for the small-scale fishers, because it's easy for the guys to get despondent [and] to say that organisations are not achieving anything.
What is happening is that [we] see that the department is not listening to [us] when we go to speak to them. So it's very difficult to try and motivate the guys to be active. The fisheries have generally not been that, shall I say, politically conscious because there was enough fish to catch all the time. So the guys weren't actually suffering a lot. But now that we are, there are a lot of guys that are starting to speak. And there are also more women that are becoming active in the organisation as well.
But it still remains a huge challenge for us without funding. We have had such a poor snoek season that we can't actually say that we made enough money to sustain us for the year because we didn't. We made enough money for that period when the snoek was here. But nowadays, there's no savings because the season was so poor. In general, you would have some savings that would cover you through July to September when we start with bream fishing again.
So now, to expect a guy like that to take money out of his own pocket to come to a meeting, which won't change his material circumstances at that very moment, [is a huge challenge].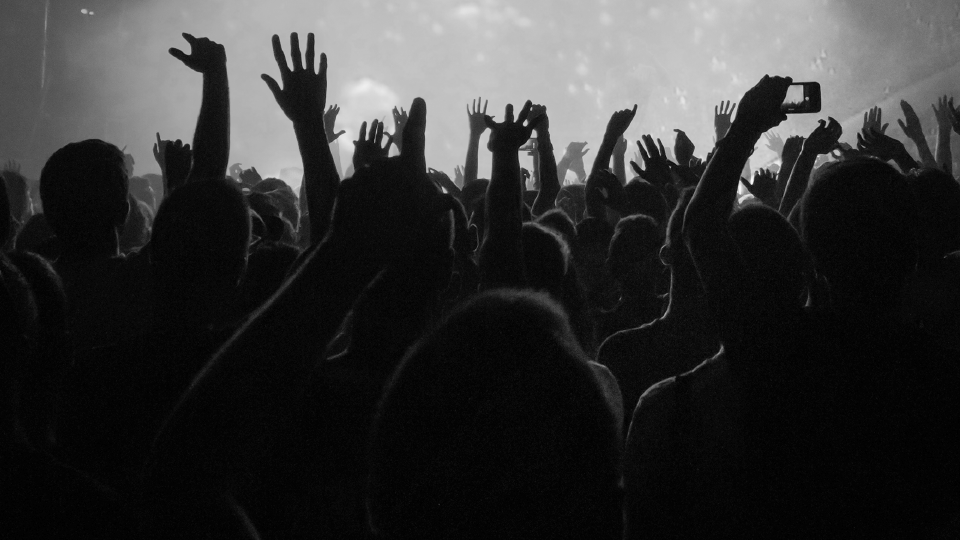 Christian photographed at the beach in Steenberg's Cove.
Image: Barry Christianson for Global Citizen
As the Fishers United (a group collaboration between various small-scale fisher groups in the country), we have access to the department basically, but not the access that we would ideally love to see. We spoke to the department and we were able to get onto the consultative advisory forum, which was important to us. And then also, we started being invited to some scientific working group meetings, but our speakers at those meetings still remain observers. It's up to the chairperson and the rest of the members of the scientific working group — whether [or not] they take our contributions into consideration when they are deciding upon fishing areas, when they are deciding upon fishing allocations, and split of the allocations.
So we couldn't actually make any inroads in the scientific working group in itself. But we were able to then go above them and speak to the minister directly on the consultative advisory forum, and then influence her decision regarding the TAC (total allowable catch) for small-scale fishers with West Coast rock lobster last year. But every year, we need to go that route. So why doesn't the department give us the recognition that we need as small-scale fishers, and make sure that we are represented in the various working groups?
[At present], the decisions that they are going to take are still going to be biased towards the [commercial fishing] industry because they've been making these decisions with the industry. Small-scale fishery is for them something like unwanted phenomena.
However, when we were protesting against Searcher, when we were protesting against Shell in the Eastern Cape, it was good to see that there were quite a number of people that supported us in all of these things.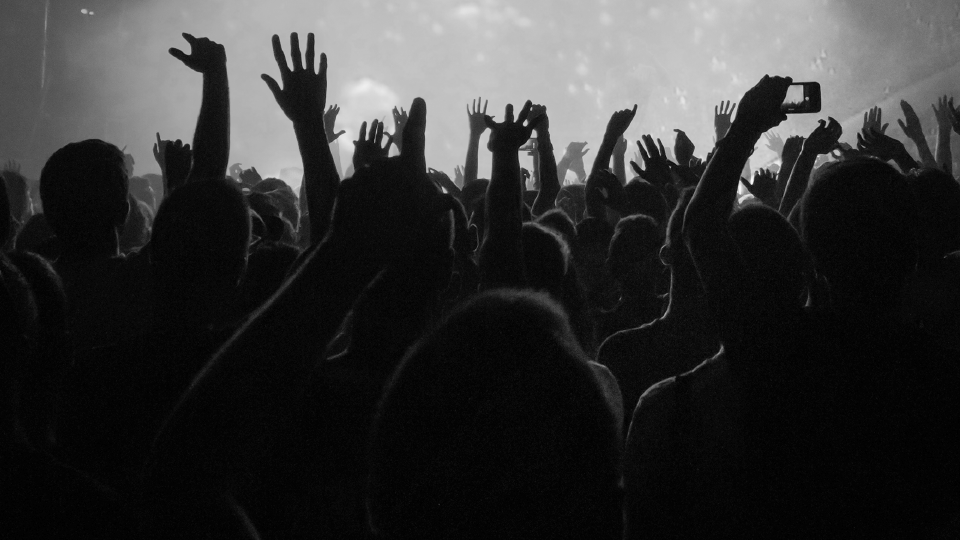 Artwork depicting the harbour at Port Nolloth, a small town in South Africa's Northern Cape province close to the Namibia border, hangs on the wall in Christian's home.
Image: Barry Christianson for Global Citizen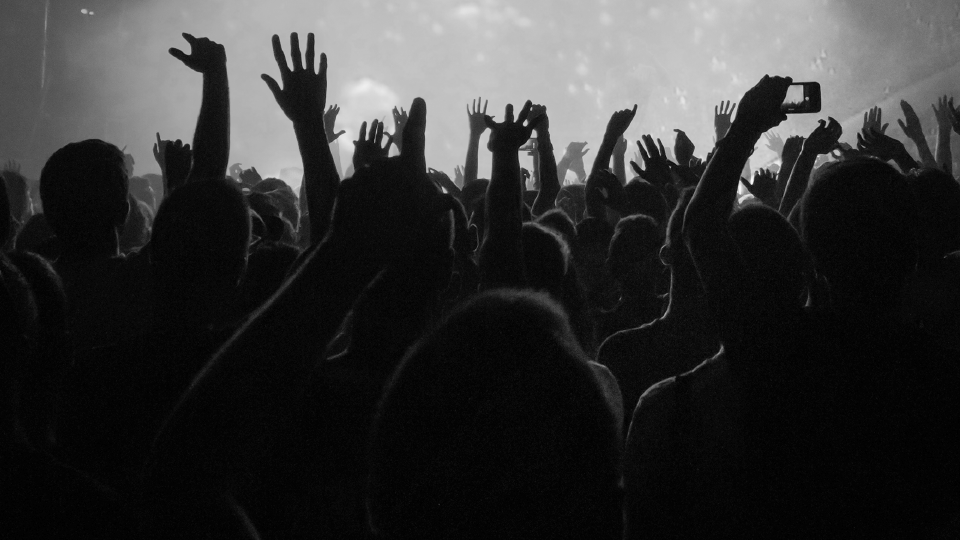 David vs. Goliath: a small-scale fishing village on a lobster reserve with massive ships on the horizon.
Image: Barry Christianson for Global Citizen
The Way Forward
With the Searcher case, we've stopped them once. And with Shell, we've stopped them momentarily, but unless we have a permanent injunction from the court that will say: "You need to stop all of these," it will be a different application every time. And then will we then need to go to court every time to stop it?
What they are now doing is ... to consult and they will go into communities and speak to so-called fishers that are friendly towards the ANC (the ruling party). And these types of [activities become] the consultation [that is] included in the reports.
It's not saying that we will be fighting a losing battle, but we need to escalate the fight. And we need to popularize it so that it's not only fishers in fishing communities that are part of it — and it needs to go broader than that, so that we can get the public involved in it.
Hopefully [the September ruling in the Shell matter] will now encourage judges, firstly, and then the government to come to the right conclusions with respect to drilling for oil and gas along our coasts.
If we have a call for nationwide protests against oil and gas exploration, especially in the coast, it would be very, very significant in trying to stop the government from continuing with this oil and gas exploration.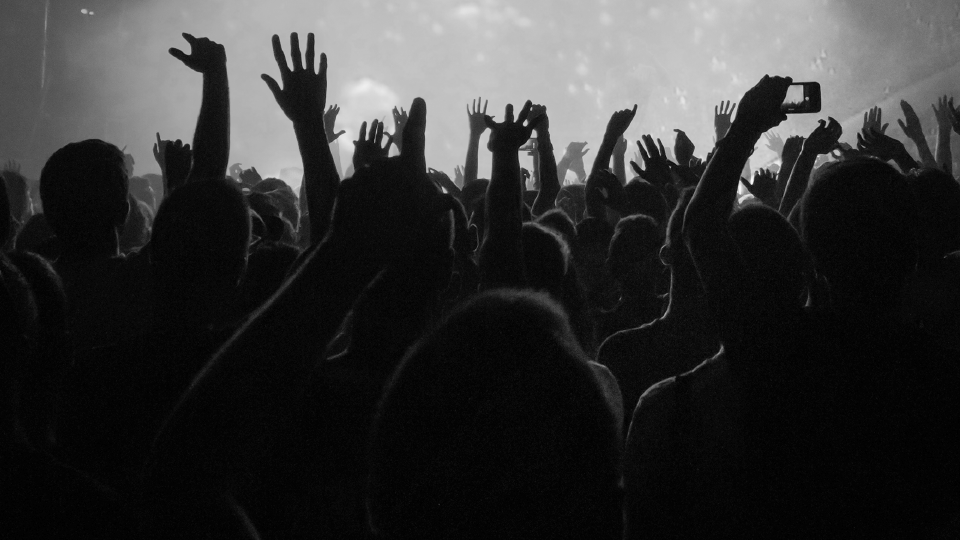 Christian speaks to fellow fishers at a strategic planning workshop about taking on oil and gas in May in Port Edward.
Image: Barry Christianson for Global Citizen
Cultural Practices at Stake
What matters to me is fishing as a practice, and also the cultural practices that go with it, because for now, we've been pressed into a corner, and we are fighting for our survival, even though many don't understand it in that manner.
Many only look at the [shrinking] allocations and all of those things. But for me, these things are sort of being orchestrated in order to move us away from our occupation that we have as small-scale fishers.
You have these youngsters growing up wanting to be part of the fishing industry that is under so much threat. So it's a difficult situation for us. We are basically the generation that needs to fight to ensure that we continue to exist as small-scale fishers.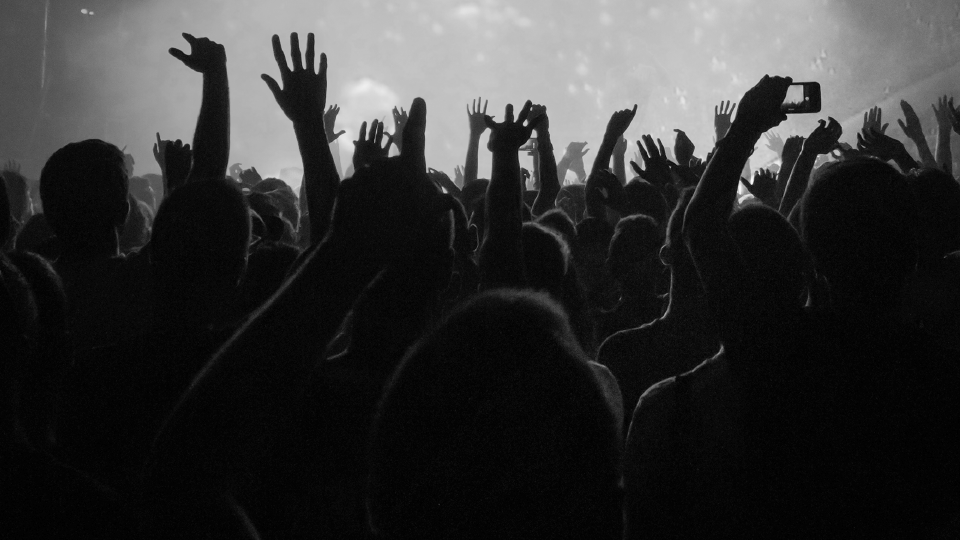 Christian and his mother, Hilda Adams, share a light moment at the oil and gas strategic planning workshop in Port Alfred.
Image: Barry Christianson for Global Citizen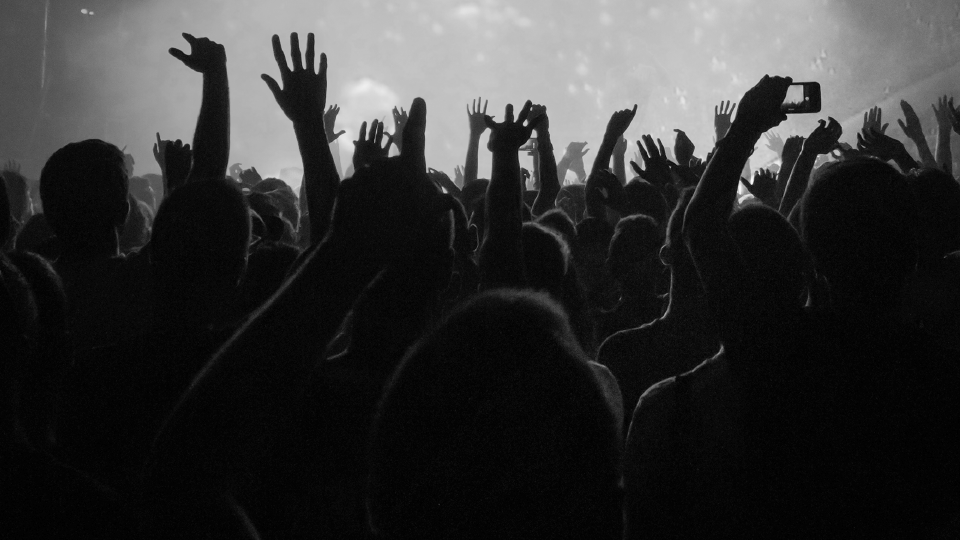 Hilda Adams, Christian's mother, speaks about the need for oil and gas companies to do proper community consultation, as they often engage with people who claim to represent communities but, in actual fact, do not.
Image: Barry Christianson for Global Citizen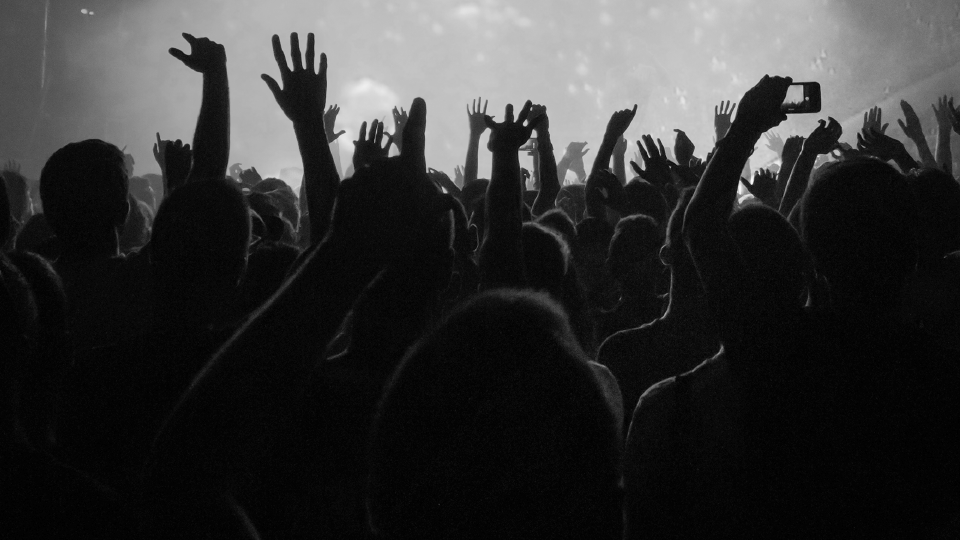 Christian Adams addressing the speaker at the oil and gas strategic planning session in Port Alfred.
Image: Barry Christianson for Global Citizen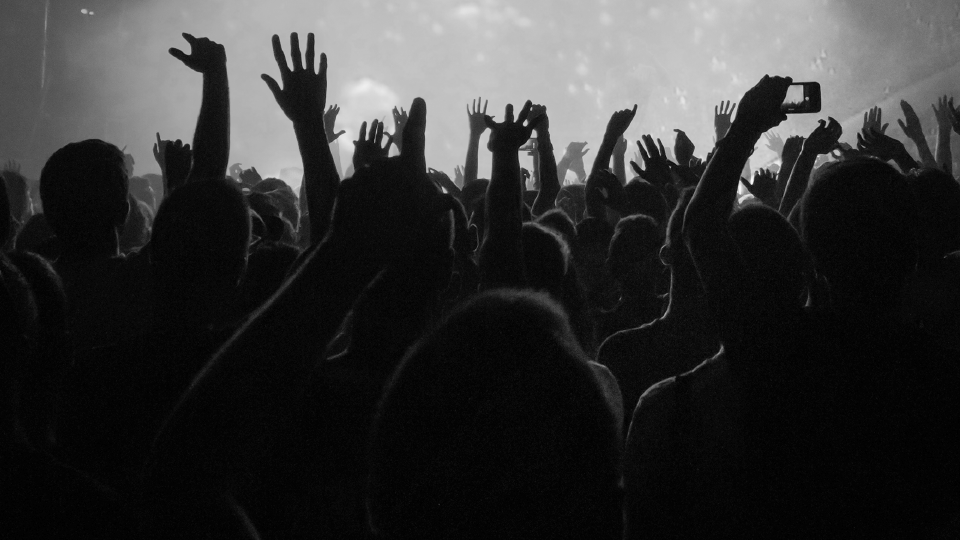 In 2021, fishers from communities in the West Coast and Northern Cape marched to parliament, under the banner "Fishers United," to hand a memorandum of demands to Forestry, Fisheries, and Environment Minister Barbara Creecy.
Image: Barry Christianson for Global Citizen
Keeping Motivated
I've seen with [my son] Daniel, he doesn't want to do anything apart from fishing. It's like he's got this thing in his mind.
It motivates me in order to escalate my involvement in activism. if I do not look after it, if I don't escalate the fight, then there will be no industry for him to participate in.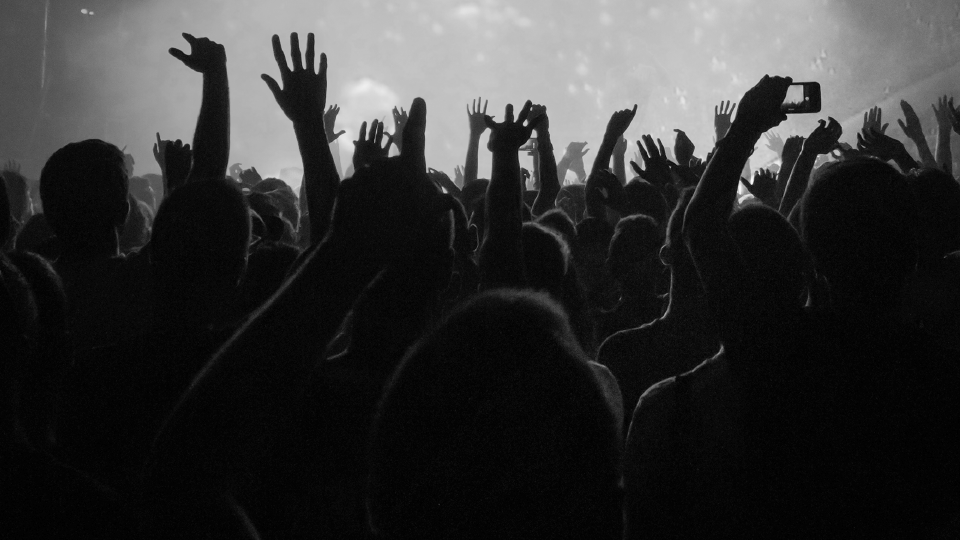 Christian photographed in a bakkie (rowboat) in the waters of Steenberg's Cove.
Image: Barry Christianson for Global Citizen
---
Story as told to Barry Christianson; lightly edited for clarity.
The 2022 In My Own Words series was made possible thanks to funding from the Ford Foundation.