Think of the best meals you've ever had, the moments when complex and intense or simple and mellow flavors made your eyes go wide with appreciation. You probably ate them at a restaurant, or published recipes inspired you to make them yourself.
Professional chefs have enormous influence in the world of food. They shape dietary trends, inspire shopping habits, and even influence agricultural production. Foodies will wait in line for hours for a table at top restaurants, or reserve a spot months in advance. Leading chefs build culinary empires, touring the world to film TV shows, talk about their books, and oversee pop-up events. 
The prestige of many chefs gives them the wherewithal to explore their passions, and a lot of them are passionate about the health of the global environment. That shouldn't be a major surprise. After all, food comes from the planet and, without healthy ecosystems, many ingredients would disappear. 
That's already beginning to happen. As climate change and biodiversity loss accelerate, crops such as coffee beans and chocolate are becoming harder to grow. In the decades ahead, rising temperatures, dwindling water supplies, and proliferating pests could cause food production to decline by as much as 25%. In 2020, 768 million people struggled with chronic hunger and more than 41 million people in 43 countries are currently on the brink of famine. Leaders at the upcoming G20 summit have a chance to mobilize the funds needed to prevent mass starvation. 
Amid this crisis, some chefs are becoming full-blown environmental activists, dedicating their careers to conserving and restoring the planet. Their advocacy and on-the-ground activism are helping to transform the global food system.
In honor of World Food Day, celebrated every year on Oct. 16, here are 10 chefs who have become champions of local agriculture, biodiversity, and environmental well-being. 
1. Rodrigo Pacheco / Ecuador
Biodiverse "edible forests" offer us nutrition, shelter, preservation of water resources, carbon sequestration and so much more!

Chef @rodrigopachecoE shows around his garden and explains the endless benefits of #biodiversity 👇#IYFV2021pic.twitter.com/1FyDcPtdH4

— FAO (@FAO) July 15, 2021
Rodrigo Pacheco gained global acclaim after appearing on the Netflix show The Final Table, where he touted the importance of environmental awareness. Pacheco's ecologically minded resort Boca Valdivia in Ecuador functions in harmony with surrounding ecosystems. Ingredients for the restaurant are harvested through local agroforestry techniques and the sustainable tourism he oversees helps to fund a wildlife corridor for native species. Pachecho has created what he calls an "edible forest," which means the crops he grows help other plant and animal species flourish. 
In 2020, Pacheco became a Goodwill Ambassador for the United Nations Food and Agriculture Organization (FAO) to "raise awareness on the important role of fruits and vegetables in human nutrition, food security, and health, as well as in achieving UN Sustainable Development Goals."
"Chefs and food makers play a crucial role in reconnecting people with the environment. It is our duty to promote the products that best reflect and enable a smarter and more sustainable relationship with the flora of the planet," he told the FAO. "My mission is to empower people and help them recognize the importance of protecting plant health to sustain life."
2. Charles Michel / Colombia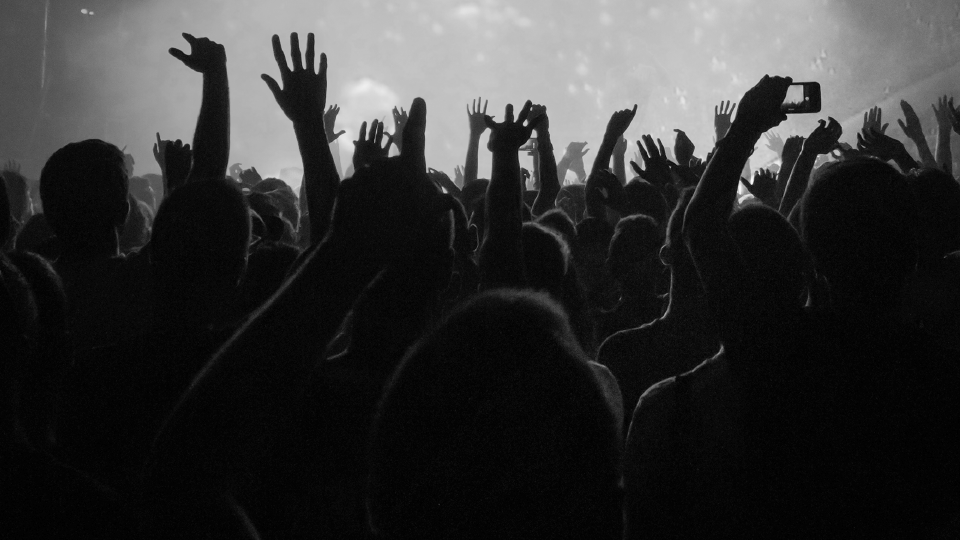 Charles Michel (left) and Rodrigo Pacheco (right) on Netflix' The Final Table
Image: Adam Rose/Netflix
The Final Table was a partnered competition show and alongside Pacheco stood his friend Charles Michel, a food educator and culinary activist. Michel shares Pacheco's deep love of the natural world and an endless curiosity for its wonders. 
But while Pacheco is determined to improve the global food system by transforming his local environment, Michel has taken his passion on the road. He travels throughout the world conducting educational seminars, giving lectures, and working with collaborators across fields to imagine a food system that works in harmony with the planet. 
Michel is tackling food waste, agricultural impacts on the environment, and excessive meat consumption, among other things. 
In 2019, he summed up his approach in an interview with Global Citizen. 
"Today's food system is one of the greatest ethical dilemmas in the history of humans," he said. "We have to realize that every time we spend a dollar on food, we're voting for a particular organization of the food system and every dollar is a vote. We're actually voting for climate change or against it, and there are a lot of options today such as regenerative agriculture. If we vote for it we can have systems that are actually absorbing carbon and saving the planet." 
3. Rasheeda McCallum / United States 
Because climate change is an intersectional issue, any form of climate justice must also include racial justice. That's something that chef Rasheeda McCallum understands deeply. Born and raised in New York, McCallum grew up working in community gardens and studied the culinary arts before entering the healthcare industry. Now a full-time chef, she's dedicated her career to fighting for food justice and supporting the health and nutritional wellbeing of Black and Brown communities. 
"Food justice to me means food equality," she told Global Citizen. "Everyone should have access to good food, but unfortunately a lot of people don't. I have a 5-year old daughter and she asks me why I'm always feeding the protesters. She didn't understand why people didn't have food, why many people can't just plant food." 
"People don't have the space, and sometimes don't know how to do the planting," she added. "There needs to be education, there needs to be funding, and space for people to be able to sustain themselves."
During the surge of racial justice protests in 2020, McCallum founded the Black Chef Movement to feed people protesting police violence. If you live in New York, you can find them at protests and events throughout the city, handing out free and nutritious meals to people, and overseeing educational efforts. McCallum expanded the organization to feed communities harmed by the pandemic — senior citizens in public housing, children unable to access school meals, and health care workers. The Black Chef Movement also works with community gardeners like the BK Green Gardner to support food sovereignty.  
McCallum dreams of someday having a community space where she can impart her food wisdom, encourage people to eat healthy, share nutritious recipes, and build networks of power. 
"Another one of our long term goals is truly to be national," she said. "We know that there are so many injustices happening in the Black and Brown communities all over the world. These people need mutual aid and we want to be there supporting people on the frontlines who are doing the work."
4. Duangporn "Bo" Songvisava / Thailand
Duangporn "Bo" Songvisava's restaurant Bo.lan translates to "old fashioned," a phrase that informs her approach to the natural world, farming, and food production. For more than a decade, she's incorporated local ingredients and traditional techniques into her menu as a way to support ecologically sustainable agriculture. Her restaurant is also a paragon of zero waste — it uses solar panels, recycles water, upcycles cooking oil, and composts food scraps, according to nonprofit and movement Slow Food.
Songvisava regularly speaks out against fossil fuels, plastic waste, and environmental degradation. She hosts the TV cooking show Kin Yu Kue (Eat Live Be), where she tries to make issues such as organic farming and conservation accessible to her audience. 
"We support the biodiversity of both wild and cultivated plants and animals," she told Slow Food in 2017. "We safeguard our culinary heritage by practicing traditional ways of cooking and eating.
"We're trying to be carbon footprint free by 2018, so all these activities are trying to offset the gas we use for cooking or the plastic bags from the market because we still have some coming in," she added.
5. Selassie Atadika / Ghana
Having worked with the United Nations in humanitarian contexts for a decade, chef Selassie Atadika has a systems-wide perspective when it comes to food and nutrition. She understands the forces threatening food security — climate change, industrial monoculture agriculture — and wants to transform them so that people can get the nutrients they need, while also protecting the global environment, earning fair livelihoods, and enjoying delicious meals. Her restaurant Midunu in Accra, Ghana, means "let us eat" in Ewe, and that ethos of hospitality and caretaking pervades her approach to food. When designing recipes, she draws on Indigenous knowledge and wisdom to ensure that local and sustainable ingredients are used. 
"My life experience has shown the importance of eating lower on the food chain as a method to enable more people to access food," she told the platform EAT. "Why invest considerably more resources for few people to eat animal protein when those same resources could be spent growing lower cost, healthier food for consumption for all?
"When I look at nomadic populations in Africa, it is clear that humans can survive without eating animal protein on a daily basis," she added. "It is also clear that high reliance on animal protein is not a sustainable practice for the environment, for human health outcomes, or for economic stability in either nomadic or settled populations."
6. Alex Atala / Brazil
Chef Alex Atala is using his celebrated restaurant D.O.M. in São Paulo, Brazil, to raise awareness of the abundant biodiversity of the Amazon rainforest. He's also on a crusade to overhaul the global food system and its dependence on industrial agriculture. Far from empowering communities with delicious and nutritious foods, the global food system has failed billions of people by providing overly processed foods cultivated in environmentally destructive ways. 
Atala wants people to reconnect with the natural world and reclaim what he believes is all of our birthright to have delicious and nutritious food. If we don't recover this kinship with biodiversity, then the Amazon rainforest will likely enter a death spiral in the decades ahead, with extraordinary ecosystems collapsing, countless species going extinct, and endless flavors disappearing. To that end, Atala created ATÁ, an institute that works to preserve local ingredients and support Indigenous communities.
Whether it's incorporating a rare type of ant or the cupuacu fruit, Atala has learned to follow the Amazon rainforest's lead when designing dishes. 
"We don't own the Amazon," he told the World Wildlife Fund in 2019. "The Amazon is part of a planet that we share."
7. Sabyasachi Gorai / India
Following in the footsteps of his anthropologist father, Indian chef Sabyasachi Gorai has embarked on an effort to preserve his country's vast culinary heritage by meeting with communities and elevating traditional recipes. He's ultimately working to shift the country's food system away from industrial monoculture production toward local agriculture. 
Gorai has helped to popularize grains such as obscure types of millets and rice that have been crowded out by more standardized varieties. In doing so, he's hoping to bring more income and independence to communities that have been mired in poverty and forced to work in exploitative conditions. 
8. Ali Mandhry / Kenya
Ali Mandhry was made Kenya's Chef Global Ambassador because of his dedication to local and sustainable farming and transforming food systems. Although he owns the L'artiste Pastry Factory, Mandhry is able to reach a wider audience as a TV personality and through his written columns where he shares recipes and discusses all things food. As an advocate, he's committed to reducing food waste, promoting plant-based diets, and championing farmers. 
For the International Fund for Agricultural Development's Recipe for Change campaign, Mandhry highlighted a recipe featuring sorghum, a grain that will be key to the country's food security in the years ahead. High in nutrients, sorghum is a resilient crop that can endure many of the harsh effects of climate change.  
9. Kongwuth "Kong" Chaiwongkachon and 10. Phanuphon "Black" Bulsuwan / Thailand
Day 306 ~ Chefs give Thailand's #wildbees a helping hand

Chef Kongwuth "Kong" Chaiwongkachon says, "Honey is what I call liquid gold; my way to communicate that everyone can do something to fight against modern ruin, pollution, global warming."

Read more https://t.co/K14jrSpoSQpic.twitter.com/vscDtMhLvP

— Feed The Bees (@FeedTheBees) November 3, 2020
Bees are a vital part of agriculture because they pollinate many plants and trees. In fact, an estimated 35% of crops depend on bee-driven pollination, yet bees are endangered around the world due to the extreme overuse of pesticides, habitat loss, and climate change. In Thailand, chefs Kongwuth Kongwuth "Kong" Chaiwongkachon and Phanuphon "Black" Bulsuwan are a part of a movement seeking to regenerate bee populations by supporting bee sanctuaries maintained by the Indigenous Karen people in the country's north, according to the publication Nikkei.  
The chefs have been able to incorporate hundreds of local ingredients harvested by farmers in the Hin Lad Nai village, including wild honey collected by local experts. The added income from restaurants helps Indigenous people better manage natural resources and the surrounding forest. 
"We tend to think of Indigenous people as being behind us. But we're the ones who are very behind," Kongwuth told Nikkei. 
"The Karen people have lived with the wild for thousands of years," he added. "They have a saying that if you drink from the pond, you better keep the pond clean. If you eat from the forest, take good care of it."