Why Global Citizens Should Care:
The COVID-19 pandemic has intersected with several pre-existing crises, and people living in poverty have been hit the hardest globally. It's vital that we support non-profits such as CARE in their efforts to mitigate the impact of the pandemic, and save lives, in these challenging circumstances. Join our campaign, Global Goal: Unite for Our Future here to help tackle COVID-19, and ensure everyone, everywhere, has the tools they need to beat it.
Michelle Nunn is the president and CEO of CARE USA, a national arm of CARE International, a nonprofit organization that fights to alleviate poverty and provides live-saving assistance during emergencies around the world.
The areas of work CARE traditionally focuses on include: tackling hunger and malnutrition, providing access to health care, empowering women and girls, and providing assistance to refugees and people facing humanitarian crises due to natural disaster or conflict.
But in 2020, it has been on the front lines of the COVID-19 response, providing supplies and assistance in countries like Bangladesh and Syria, as the outbreak has spread and impacted some of the most vulnerable communities globally. 
Before working for CARE, Nunn held a number of leadership roles in the nonprofit and government sector, including co-founding a volunteer mobilization nonprofit called Hands on Atlanta, and standing as a candidate for the US senate.
Nunn took over as chief executive in 2015, with aim to reach 200 million people with its programs, up from the 70 million people the organisation had managed to reach in that year.
Here, she tells Global Citizen about CARE's work and what it means in the context of a global pandemic.
From your work providing a humanitarian response to the coronavirus pandemic, what do you want the public to know about what is happening on the front lines?
I would want them to know that COVID-19 has affected everyone — but not equally so.
Global emergencies are known to hit vulnerable communities hardest, and women and girls in particular. They bear the brunt of hunger and malnutrition, and face barriers to access services and protection from violence. Because of this, we have conducted dozens of rapid gender analyses speaking with thousands of women from across the world.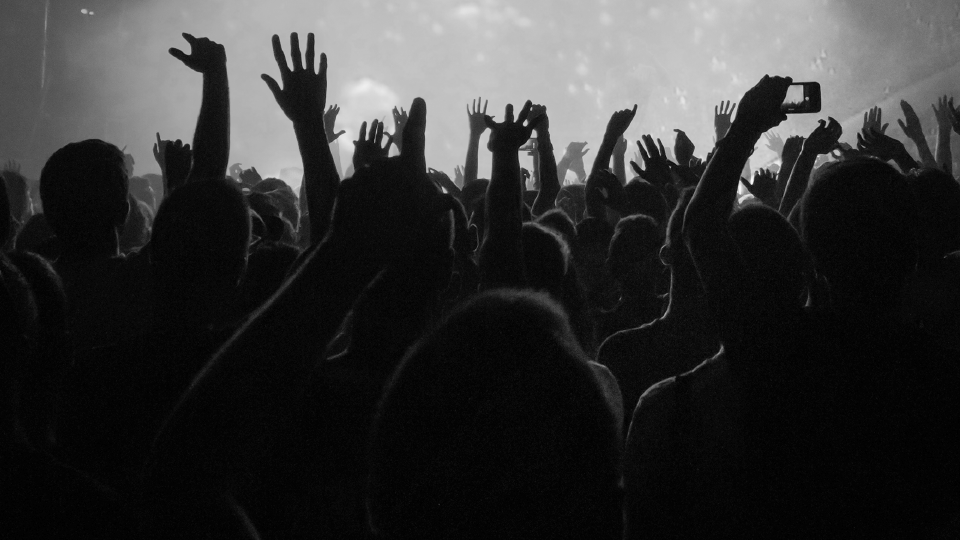 By far, the biggest concerns that we are hearing are around hunger and income. From surveys in Bangladesh, for example, we are seeing that 90% of women farmers are already saying they do not have the food they need.
In the West Bank and Gaza, too, half of the women have lost every penny of their income. We are consistently seeing and hearing these concerns across our response work in more than 60 countries around the world.
How does this crisis intersect with pre-existing issues?
Of course, these concerns are on top of the lack of basic hygiene supplies and health infrastructure in pre-existing humanitarian crises.
For example, in north-west Syria, only 37% of sites for internally-displaced people had sufficient and regular access to water supplies. As many as 83% of the sites had no access to handwashing facilities, and 91% were without soap.
It is also important to note that we are not coming close to meeting the threshold of investment that is required. Funding from the US and European governments has been very small relative to the need.
So far, the US government has invested approximately what it invested for Ebola response in three countries. Right now, the whole world is in need of investment to prevent the spread of COVID-19 and to address the multiple converging crises of hunger, gender-based violence, and migration, just to name a few. We must do more.
How is CARE working to address the needs of vulnerable people affected by the pandemic? 
We are taking our 75 years of humanitarian assistance experience to deploy our country staff — 95% of whom are from the communities where they live and work — to address the needs of vulnerable populations.
In the Democratic Republic of Congo (DRC), we are leveraging our existing Ebola response programming focused on community engagement, surveillance, and improved services, including water, hygiene, and sanitation.
In Haiti, we are focusing on awareness-raising in small groups and via mobile and radio campaigns, working through local networks such as [Village Savings and Loans Associations] VSLAs, teachers, and school committees.
In Jordan, we are working in the Azraq refugee camp to distribute hygiene kits and supporting awareness outreach, case management, information dissemination, and hotlines.
And in the Philippines, we are providing risk communication and hygiene supplies, as well as addressing economic dislocation by procuring and distributing fruits and vegetables from small-scale farmers. So far, we are responding in 64 countries and have reached 134 million people, 9.2 million of them directly.
Why are women's voices and leadership so critical in the global response to COVID-19?
The COVID-19 crisis is disproportionately affecting women and girls.
This disparity makes it all the more important that they show up equally in the decision-making spaces and processes where responses are formed, from big to small. For example, CARE's research has found that where women do have higher levels of leadership, governments are more likely to be responding to the crisis in a way that supports gender equality.
Women's participation is necessary at every level and in every arena, from national crisis committees to the local communities on the front lines of humanitarian responses.
We are also seeing the importance of women's voices and leadership in the design of personal protective equipment (PPE). While more than 70% of health workers around the world are women, PPE is designed to fit a 6-foot tall man.
We need women at the decision-making tables in order to ensure we fight COVID-19 and the challenges of this moment with the full strength required.
Has COVID-19, and the global response to it, changed your perspective on anything related to your work?
COVID-19 and its global response have reaffirmed the importance of global solidarity in the face of global challenges. And it has underscored that to be anti-poverty is to be anti-racist. Around the world the communities hit hardest are the most marginalized, which is frequently rooted in racial and social injustices.
We know that no community is safe until all communities are safe. As a leader of a global nonprofit, we are renewing our necessity to be adaptable, move, and change quickly, and meet the needs of the people we serve.
In the last four years alone, CARE has run 57 projects that aimed to stop the spread of infectious disease epidemics — like Ebola, cholera, and Zika — in 20 countries around the world. From those epidemics, we learned many lessons that we are applying to today's challenges.
For example, we are activating many of the 8.4 million members of our flagship micro-lending program, village savings and loan associations, to use texting and WhatsApp to disseminate factual health information.
All of this with an eye toward building back in a way that is more equal. The COVID-19 crisis has powerfully demonstrated our true interdependence and the importance of a collaborative global response.
How can people take action and help your efforts?
There are three things people can do to take action. First, is to learn more about CARE and our work to reach the most vulnerable communities facing COVID-19 by going to www.care.org.
Second, is to raise your voice to your elected leaders by going to www.care.org/fightcovid. CARE is advocating for the US to appropriate no less than $12 billion for the global COVID-19 response and to put women and girls at the center of response efforts to meet their unique needs by including their voices.
CARE advocates sent more than 16,000 letters to the members of Congress at our recent 2020 CARE Virtual Summit. But we need you to join us.
And third, send a CARE Package by going to www.carepackage.org. It was created 75 years ago, to help survivors in war-torn Europe. Now, we are reimagining the CARE Package to thank a hero, recognize a friend, send a meal, deliver critical supplies, and help a global community to stand in solidarity with those at home and around the world most affected by COVID-19.
Global Citizen has continued to campaign against COVID-19 with Global Goal: Unite for Our Future, a campaign to ensure the solutions to the coronavirus like tests, treatments, and vaccines are available to everyone, everywhere. Join the movement by taking action here — and read our coverage of the pandemic here.