Girls & Women
Can mobile phones save lives?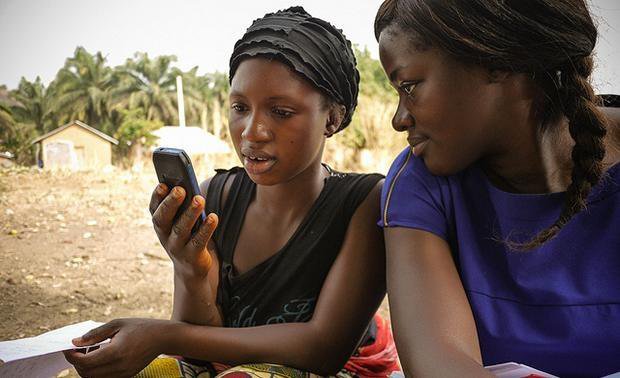 Mobile technology has proven to save lives in emergencies, and even block bullets, but increasingly it is also being used in developing countries to educate youth on sexual and reproductive health awareness and deliver health care services, including family planning products.
Today:
- 5.9 billion people are subscribed to mobile phone services
- 90% of the world's population has access to mobile network coverage
- 73% of mobile users are in the developing world
Meanwhile there are 540 million adolescents (15-19 yrs) living in developing countries, who experience 6.1 million unintended pregnancies every year and there are still 222 million women and girls who have an unmet need for contraception.
The growing number of mobile phone users in rural areas enables youth to easily access the sexual and reproductive health information with their devices.
mHealth is a term used for the practice of medicine and public health, supported by mobile devices and is considered to be one of the fastest growing development workforce. Today there are over 300 mHealth programs around the world sending 7 million messages yearly and USAID funds more than 100 of these programs.
Do not miss our Campaign Manager, Matti Navellou, speaking at the Social Good conference at ICFP in Ethiopia, discussing how mobile technology can save lives and advance access to family planning services for every girl and woman.
Other speakers include Alexis Ettinger from Georgetown Institute for Reproductive Health who is moderating the session; Laura Raney from Mobile Alliance for Maternal Action (MAMA) and Kelly L'Engle from Mobile 4 Reproductive Health (m4RH).