---
Why Global Citizens Should Care
More than 5 million women, children, and adolescents die every year from preventable conditions across 50 countries. The Global Financing Facility (GFF) was launched in 2015 to help put an end to these deaths. On Nov. 6, Norway will be co-hosting the GFF replenishment with the goal of raising $2 billion in new support over the 2018-2023 period. As Global Citizens, we all play a crucial role in ensuring that goal is met. You can take action on this here.
---
Despite investing more than its neighbors in sub-Saharan Africa on per-capita health spending, the country of Cameroon struggles to improve the reproductive, maternal, newborn, child, and adolescent health of its people — but that's about to change.
Cameroon ranks 18th among the countries with the highest maternal mortality rates in the world. In 2015, there were 600 deaths per 100,000 live births, which is a statistic that has improved over time, but remains very high.
The most prevalent cause of maternal death was from postpartum hemorrhaging, according to the World Health Organization (WHO), but a lack of emergency drugs and donor blood also contributed to mortality rates, as did complications from unsafe abortions and infection.
Take Action: End Preventable Deaths of over 5 Million Women, Children and Adolescents Every Year
This information comes from a study conducted at the Yaoundé University Teaching Hospital from 2006 to 2010 that documented the deaths of 287 individuals. It concluded that a major risk factor was a lack of effective prenatal care and recommended the implementation of Maternal Death Review (MDR) practices.
MDRs provide medical staff and community members an opportunity to learn from the death of a patient, but the WHO notes that following up on the recommendations can be challenging.
Financial barriers to obstetrics and minimal access to healthcare for rural citizens often play a role in causing what are, largely, preventable deaths. What's more is that lack of funding and necessary resources make recommendations from staff following MDRs difficult to implement.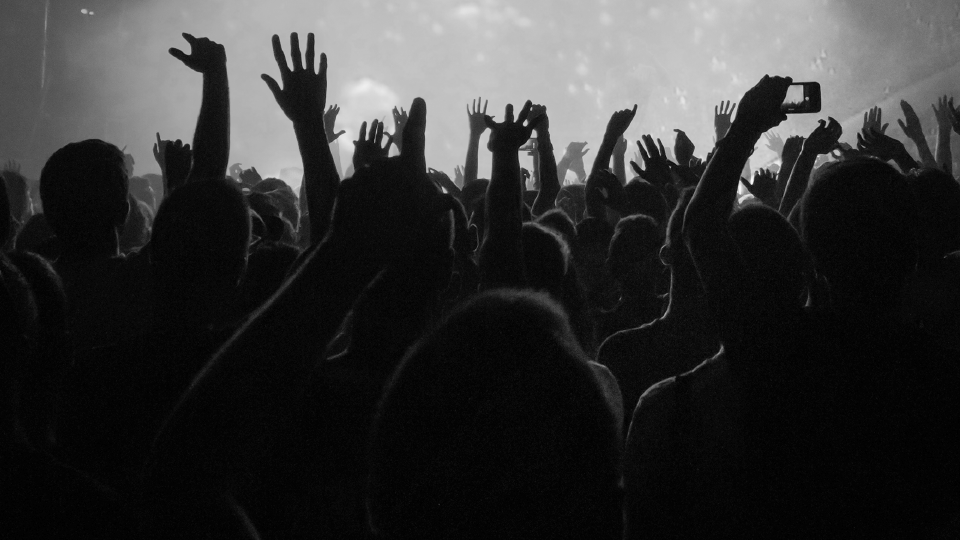 Image: Photo taken in Cameroon by Dominic Chavez/GFF
Let's say an MDR points to the issue of needing more trained staff.
Cameroon has a doctor shortage with only 1 per 10,000 citizens, but also a nurse shortage with only 8 per 10,000 citizens.
There have been efforts put in place to increase the number of trained practitioners. The FIGO Logic Initiative was launched in 2008 with the goal of providing medical training and guidance on medical tools. But the project ended in 2013 and no others have been developed since to provide further training.
So, while the MDR indentified a solution, its application is not currently feasible.
Lack of health workers and training greatly impacts Cameroon's ability to care for patients. This not only leads to minimal care, but it also encourages people to pay for private services.
In a study in West Cameroon published earlier this year, researchers found that financially-privileged patients often pay healthcare providers for quicker, prompt service.
"Medical doctors are not well paid in our country. We work every day and night to help pregnant women, but the income we receive is not proportionate. So we're obliged to consult in private. It's the only way to supplement our income," a gynecologist explained in the study.
Unfortunately, private practices sacrifice the quality of public health care.
One mother who recently gave birth told researchers she was told by the doctor to come for private visits.
"For me, it was an opportunity I had to seize in order to be well attended. So, until the ninth month, I made my visits without pressure at this doctor's clinic. I paid more, but it was much better than putting up with the indifference of some nurses at the public hospital," she said.
With primary health care suffering, people paying for service out of pocket and an overall lack of trained medical staff in the country, Cameroon was struggling with maternity mortality rates and the health and well-being of its mothers and children.
And that is where the Global Financing Facility (GFF) came in.
The GFF provides financing and works with governments and institutions to help prioritize efforts that will help recipient countries reach their set health-related goals. The GFF helps prevent bottlenecks in health care systems, collects data, and finds cost-efficient and sustainable interventions. Ministries of finance and health in the individual countries work with the GFF to decide how to best allocate existing and additional resources to wherever they are most needed.
Cameroon is now looking to the GFF to find ways to invest in health care that will best suit the country's needs.
In 2016, Louis Montaze, Cameroon's minister of economy, planning, and regional development, said the country hopes to decrease the chronic malnutrition rate from 32% to 25% by 2019.
"[Working with GFF] has already allowed us to mobilize the government and its partners around [the] areas of health and nutrition of mothers and children, and the creation of a multi-sectoral coordination unit for these activities," Montaze said at the Human Capital Summit.
The GFF will lead to the reallocation of health spending in a more sustainable way and, hopefully, propel Cameroon forward to meet their 2019 goal — and continue to find new ways to encourage the good health of its next generation.