---
Why Global Citizens Should Care
Only 66% of countries have reached gender equality in access to elementary education. Young people like Tsegenet Awoke, and the members of her Rotary Club in the San Francisco Bay Area, are helping girls around the world receive equal education through fundraising. You can join us in taking action on this issue
here
.
---
A group of high schoolers across San Francisco's Bay Area raised $64,000 over the course of a school year to help send girls in Burkina Faso to school.
Milpitas High School student Tsegenet Awoke led the fundraising effort in 2017-2018 as co-president of the Rotary Interact Club in San Francisco Bay Area District 5170. Now a freshman at George Washington University, Awoke told Global Citizen on Thursday that about 90 high schools in the area collaborated to put on charity dinners and benefit shows, and sold merchandise to other students to raise money They also received grants.
Take Action: Call for Education Equality
Their efforts helped launch Plan International USA (Plan)'s three-year education and gender equality project for girls in Brukina Faso called Promoting Equality and Safety in Schools (PEASS), helping girls in Burkina Faso attend school and fight gender-based violence.
"A lot of people are willing to give, even if it's little amounts," Awoke assured. She said her team also partnered with local restaurants who donated a portion of the proceeds of their sales to the project. 
But fundraising wasn't always easy.
"Some challenges were getting people to take us as high schoolers seriously," she said.
"It's definitely hard because people just don't think kids are willing to raise thousands of dollars together. It doesn't seem like a feasible goal. It was definitely a challenge to connect to other people and say, 'Hey, we're an organizational group, we do this seriously, we want to raise money for kids in Burkina Faso' — but we overcame it." 
Awoke's own family inspired her to fight for equal education. Her parents were immigrants from Ethiopia, and her mom was born to a single mother who experienced poverty and various health issues. 
"In her mind, she knew the only way out ... was through education," Awoke said of her mother.
"She was able to beat the odds and managed to get a scholarship to go to high school, go to college, and made a better life for herself and moved to the United States," she said.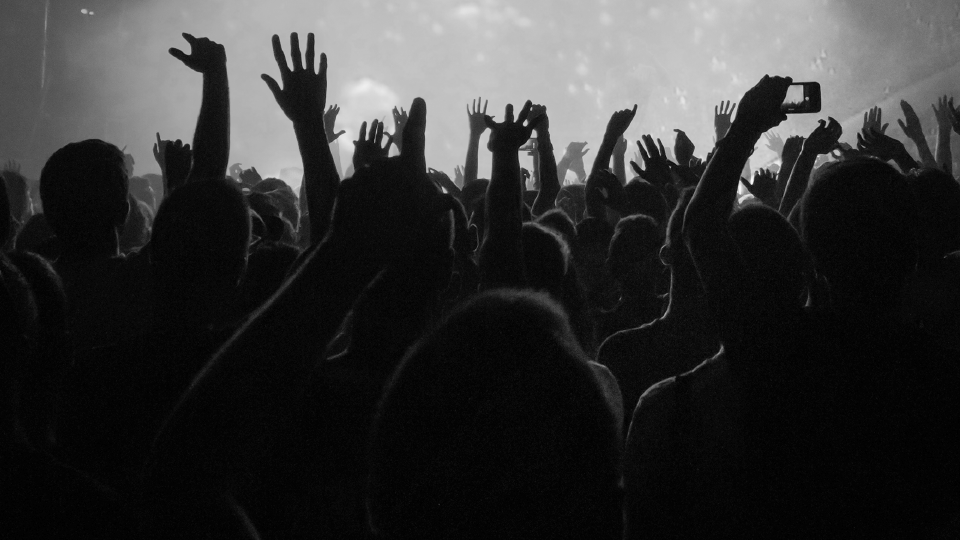 Tsegenet Awoke at an event where workshops were led partly to fundraise for equal education and opportunities in Burkina Faso.

Awoke hopes to provide students in Burkina Faso with better opportunities to overcome their circumstances. PEASS will help.
The goal of PEASS, which is to fight gender-based violence and child marriage, has inspired Awoke to continue advocating against child marriage. She hopes to find an internship or opportunity within an organization focusing on humanitarian work.
"I got into this project because child marriage and education rates for girls are very much connected," she said.
With Rotary Interact 5170's first grant payment of $20,000, Plan has already started making a difference to help girls' education by avoiding child marriage. 
Child marriage — the marriage of a child under the age of 18 — is the main reason young women drop out of school in low-income countries. When young girls are forced into child marriages, they often leave school, are more likely to experience domestic violence, and are at higher risk of dying from pregnancy and childbirth complications. 
In Burkina Faso, school-related gender-based violence is a reality for many young girls. This threat undermines participation and achievement, causes more students to miss school and causes higher dropout rates for girls and young women. Gender-based violence also harms boys by perpetuating negative gender norms. 
Thanks to your support, 3,600 girls received scholarships to train as primary school teachers in Burkina Faso. #YouMadeItHappen

With 1 in 5 girls globally denied an education by the daily realities of poverty, violence and discrimination, your support matters! pic.twitter.com/pCH7Tbnhq4

— PlanInternational UK (@PlanUK) November 19, 2018
Menstrual hygiene management is another barrier that gets in the way of girls' education in Burkina Faso, where 80% of girls reported they do not have access to suitable sanitary facilities in school. Throughout the continent, UNICEF has estimated that roughly 1 in 10 girls in Africa miss school because of their periods each year. Often the cost of sanitary products for girls is too high forcing them to skip school instead to manage their bleeding.
Awoke remembers looking at statistics like these and seeing how tough life was for many girls in Burkina Faso, even in the 21st century.
"I remember going, 'Wow, the things I'm taking for granted here, and the things that helped my mother get out of Ethiopia, are not happening for girls around the world — they are not happening for people around the world,'" Awoke said.
"That really made me feel like there was something I should be doing about this."
So far, Interact 5170's contribution has helped grant girls scholarships for secondary school, teach students to practice gender equality and fight violence, create gender equitable schools that are safe learning environments and educate students to manage menstruation. The Rotary Club's contributions will also help engage families in the town of Tougouri to fight against gender-based violence. Schools will implement new protocols for reporting and responding to abuse, along with health prevention clubs and staff trainings.
A study conducted by PEASS showed why these districts need extra support. The survey conducted in the targeted schools found that 64% of girls and 36% of boys disagree that "girls are safe from violence at school." 
While Awoke's Rotary Club chose to focus on Burkina Faso's education system, she wants to empower others to get involved at the local level, too. 
"Advice I would give anyone that wanted to make a difference but didn't necessarily know how would be to start locally and find the need in your own neighborhood, your own community," she urged. 
"Reach out to the people and the organizations around you and try to really understand what the people in your community need help with. You may not be able to change the world but you can definitely change someone's world."