Anthony Ray Hinton was working in a warehouse in Birmingham, Alabama, in 1985. Fifteen miles away, a manager at a fast food restaurant was shot. 
Even though there was no evidence linking him to the shooting and he had no criminal background, Hinton was blamed for the crime after being picked out of a police lineup. Police then pinned two related murders on him and he ended up getting sent to death row, where he maintained his innocence.
After 30 years in prison, Hinton was freed because of the dogged advocacy and legal work of Bryan Stevenson's Equal Justice Initiative (EJI). 
EJI has won release, relief or reversals for over 140 people wrongly convicted or unfairly sentenced to death. EJI represents people who have been denied fairness in the justice system because of "erroneous eyewitness identifications, false and coerced confessions, inadequate legal representation, false or misleading forensic evidence, false accusations or perjury by witnesses who are promised lenient treatment, or other incentives in exchange for their testimony."
Stevenson represents children who have been tried as adults and sentenced to life without the possibility of parole. In the US, children as young as eight years old can still be charged as adults and sent to adult prisons.
His work focuses on extreme miscarriages of justice, but it ultimately points to the broader dysfunction in the US criminal justice system. 
This dysfunction often takes distinctly racist forms such as police violence, the over policing of black and Latino neighborhoods, cash bail that criminalizes poverty, harsh sentences for people of color, the racial disparity of death sentences, cruel and unusual prison conditions, and the disenfranchisement of formerly incarcerated people.     
More than 70 million Americans have criminal records that impede their ability to find work or get financial assistance, and black men are disportionately likely to be criminalized. In fact, the US Bureau of Justice reports that 1 in 3 black boys will end up in jail.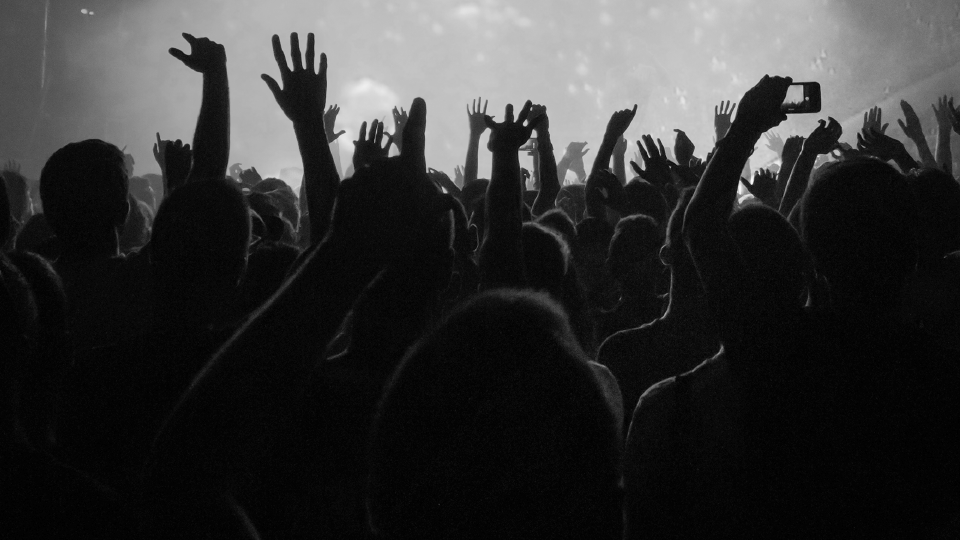 Bryan Stevenson, left, and Anthony Ray Hinton, right, on April 3, 2015, in Birmingham, Ala. After nearly 30 years on death row, Hinton was set free when prosecutors decided not to re-try him for the 1985 murders of two fast-food managers.
Bryan Stevenson, left, and Anthony Ray Hinton, right, on April 3, 2015, in Birmingham, Ala. After nearly 30 years on death row, Hinton was set free when prosecutors decided not to re-try him for the 1985 murders of two fast-food managers.
Image: Hal Yeager/AP
Stevenson argues that institutional racism in the US has its roots in the unconscionable brutality of slavery and the terrorism of the Jim Crow era, when thousands of innocent black men, women and children were lynched by white mobs. 
The lawyer and activist believes that understanding this history is key to addressing the problems of now. He's not just dedicated his life to fighting for the condemned, poor and most vulnerable, but also to educating and engaging the wider public.
"I think if most people saw what I see on a daily basis when I go into jails or prisons, if they were in the room and trying to respond to children who have been put in adult facilities, I don't think they would think differently than I do," he told the Guardian.
He's embarked on a campaign of radical exposure that includes documenting the more than 4,000 lynchings that occurred in the US between 1877 and 1950. These historical records are memorialized at the Legacy Museum: From Enslavement to Mass Incarceration, where visitors can get a full sense of the scale and scope of racial inequality in the US. 
Stevenson is as compelling on the page and in front of an audience as he is when arguing for clemency. 
In 2014, Stevenson wrote "Just Mercy," a best-selling book that tells the story of EJI from its founding, fighting the nation's highest death sentencing and execution rates, through a successful campaign to challenge the practice of sentencing children to die in prison, to revolutionary projects designed to confront Americans with our history of racial injustice. A movie adaptation of the book recently came out, and HBO released the documentary "True Justice: Bryan Stevenson's Fight for Equality" in 2019.
Stevenson's TED Talk has become one of the most popular episodes of all time. In the presentation, he talks about how black men and people in poverty are overcriminalized.
"Our system isn't just being shaped in these ways that seem to be distorting around race, they're also distorted by poverty," he said. "We have a system of justice in this country that treats you much better if you're rich and guilty than if you're poor and innocent. Wealth, not culpability, shapes outcomes. And yet, we seem to be very comfortable. The politics of fear and anger have made us believe that these are problems that are not our problems. We've been disconnected."
Stevenson believes that confronting the intersectional disparities in our society is key to overcoming them. He often points to countries that have forthrightly reckoned with ugly pasts like Germany after the rise of Nazism, Rwanda after the genocide in 1994, and South Africa after apartheid. 
"We have in this country this dynamic where we really don't like to talk about our problems," he said in the Ted Talk. "We don't like to talk about our history. And because of that, we really haven't understood what it's meant to do the things we've done historically. We're constantly running into each other. We're constantly creating tensions and conflicts. We have a hard time talking about race, and I believe it's because we are unwilling to commit ourselves to a process of truth and reconciliation."
By acknowledging the history of racism in the US, Stevenson believes that people will begin to better see how the present and the past are connected, and understand why structural reforms are needed.
But that's not all. He also believes that we must step out of our comfort zones, put ourselves into the shoes of other people, and do the systematic work needed to achieve racial fairness and an end to poverty.
"In order to create change, we have to be willing to stand up when others are sitting, to speak up when others are silent, and to do the difficult, often uncomfortable work that others aren't willing to do," he said.
Fighting injustice is hard and tiresome — a reality Stevenson knows all too well. But he keeps going by staying hopeful.
"I am persuaded that hope is critical to our capacity to change the world, to increase justice," he said at a Cisco-sponsored talk in 2019. "Because I think hopelessness is the enemy of justice.
"Injustice prevails where hopelessness persists," he added. "You're either hopeful or you're the problem."