Breaking news: today the leaders of the world's 7 leading industrialised powers have committed themselves to lifting 500 million people out of hunger and malnutrition by 2030! This declaration is an incredible step, but now we need world leaders to show us the money to make this goal a reality.
---
Less than two months ago, at Global Citizen 2015 Earth Day in Washington DC, we welcomed the announcement from German Chancellor Angela Merkel that food and hunger would be on the G7 agenda. In a recent newspaper article, Merkel quite rightly stated the importance of tackling hunger saying that, "Only if we manage to secure the food supply for the world's growing population will there be a chance of success for other development measures."
That was a good point from Chancellor Merkel, but comments like this need public support behind them in order to be acted upon. That's where you came in. Global citizens like you have made their voices heard loud and clear. Over 3000 of you recently called on Merkel to make sure she kept food and hunger as high priorities, asking her to use her G7 presidency to gain commitment from other G7 leaders. Then thousands of German global citizens braved the sweltering heat last Saturday, rallying in the Konigsplatz in Munich to hear German Development Minister Mueller and others call on the G7 to end hunger.
You spoke, and the G7 listened. The announcement today is a big success for global citizens everywhere, but we've not lifted 500 million people out of hunger and malnutrition just yet. Now we need to ensure world leaders show us the money, because without the financial backing this bold target will achieve nothing.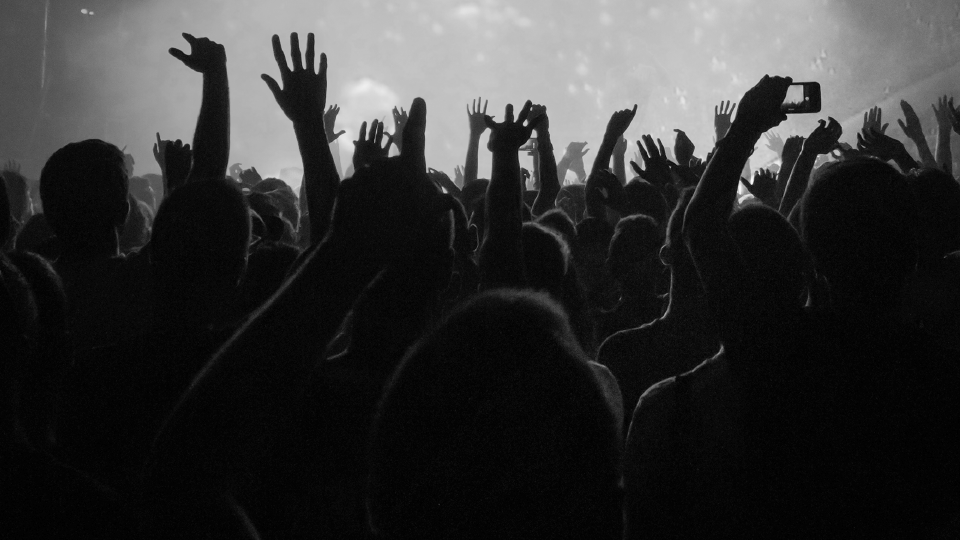 Besides getting the money to put this commitment into motion, how are we actually going to lift 500 million people out of hunger? Along with securing the financial commitments, here are four key riddles that need to be solved:
1. Nutrition
Tackling hunger is not just about ensuring people have something to eat, it's about making a balanced diet of nutritious food available year-round. That's the sort of diet that enables people to work hard and learn fast. Malnutrition is the underlying cause of nearly half of all under-5 child deaths, and the lack of access to nutritious food from the start of the pregnancy until the second birthday can lead to irreversible cognitive and physical damage. The G7 needs to address this hidden hunger, and adopt an integrated approach to agriculture, health and water and sanitation to tackle malnutrition. It's especially important to reach women and children with solutions to improve nutrition; a focus on things such as breastfeeding, food fortification and new research can improve the next generation's access to essential micronutrients.
2. Smallholder farmers
Smallholder farmers have a crucial role in ensuring nutritious food is accessible to everyone, especially in rural areas. At the same time they are often affected by hunger and poverty. It is estimated that more than half of the people living in extreme poverty (800 million) work in agriculture. Supporting and enabling smallholder farmers has a multiplier effect in increasing access to locally produced food in their communities and improving economic opportunities.
3. Hunger and Malnutrition in fragile contexts
Aid and food assistance needs to be focused on reaching the most vulnerable. We welcome the focus by the G7 on food security and nutrition in conflicts and crisis, but it needs to be ensured that food assistance is not jeopardising the livelihoods of small farmers and traders by distorting markets (a truckload of free rice sacks can sometimes mean that the local potato seller across the road has no customers for her produce, and then goes out of business). This can be achieved through ensuring that food assistance goes beyond merely handing out food aid, instead providing vouchers and cash transfers where it is more efficient to do so, and when it is more likely to incentivise local production.
4. Climate change and hunger
The effects of climate change are making it harder for millions of farmers to produce food, and this means that climate change and hunger aren't separate issues at all. Soil degradation, increased natural disasters, and water scarcity are affecting some of the most vulnerable farming communities, and the G7 needs to ensure that its plan enables these farmers to continue to provide for their communities.
By assisting smallholder farmers to farm in a sustainable and ecological way, it results in these communities becoming more able to get out - and stay out - of extreme poverty.
The commitment made today is a fantastic step to ensure that 500 million people will no longer go hungry by 2030. Join us as we thank Merkel for her leadership and support her to secure the resources needed to make this a reality.