When Max Almeida was growing up in Quixadá, located in the state of Ceará in Brazil, he noticed that droughts were getting worse. Farmers struggled to irrigate crops, reservoirs ran dry. People often needed water to be shipped in from far away. There was an ambient pressure for locals to leave what increasingly looked and felt like a desert. 
But Almeida stayed. He began researching why Ceará was becoming so much drier. It didn't take long to uncover the primary culprit: climate change. 
As greenhouse gas emissions drive global temperatures up, the global climate is changing in uneven ways, fulfilling the predictions made by scientists many decades ago. Some regions are facing extreme rainfall and flooding. Others are coping with scorching heat waves. Northeastern Brazil is turning to desert. 
"I used to spend my holidays on my grandmother's farm and we would visit waterfalls," Almeida told Global Citizen. "There's this small type of marmoset we would see. Now we don't have the waterfalls anymore, and it's so difficult to see these animals. The lack of water is the main issue."
Almeida went on to get a law degree and a master's degree in political science and international relations from the Federal University of Paraíba. But his early interest in climate change and his devotion to his home never waned. He now uses his understanding of domestic and international law to advise local governments on how to confront the escalating ecological crisis.
He ultimately wants governments to move beyond short-sighted actions such as building pumping systems to get at limited groundwater supplies and dams for new reservoirs. The only way dwindling water resources can be effectively managed and even reversed, he said, is through environmental rehabilitation and by transforming environmentally harmful industries. The areas that are turning to desert must instead be turned into grasslands, wetlands, and forests.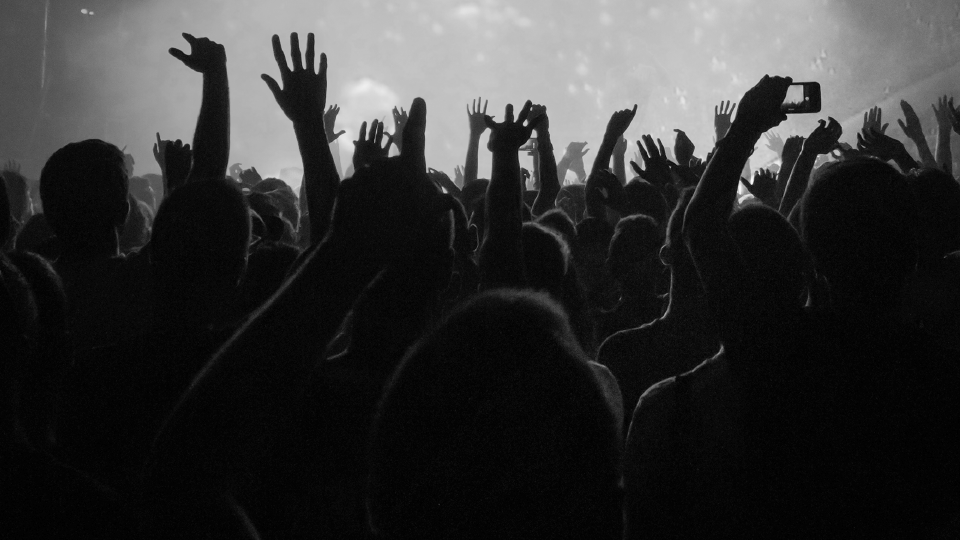 In recent months, he's been meeting with environmental ministers to present a seven-step plan to protect and regenerate the environment in the region. The plan includes calls for investments in environmental data collection and mapping, wildlife corridors, regenerative agriculture, and financial aid for affected communities.
Concerns about Brazil's deteriorating environment generally revolve around the Amazon rainforest. Over the past several decades, the forest has been relentlessly destroyed by industries ranging from mining to meat production. Under the presidency of Jair Bolsonaro, many of the regulations guarding the forest and protecting Indigenous rights have been weakened or eliminated, leading to a frenzy of deforestation. Now, the Amazon releases more greenhouse gases than it absorbs and its powerful ability to regulate local climate systems is unraveling. 
But environments in the country's north are at risk of dying as well. The Caatinga is the largest dry forest region in South America, featuring thousands of plant species, yet only 1% receives environmental protection. Without urgent conservation efforts, the forest could disappear. 
Almeida's kind of a free agent for climate action, doing extensive research and community organizing to develop solutions. He's able to do this work thanks to the support of the Center for Environmental Peacebuilding (CEPB), a small nonprofit that seeks to empower people within communities to adapt to and mitigate climate change. 
CEPB provides funds, resources, connections, and administrative support — doing a lot of the nagging but essential day-to-day labor that would otherwise bog down activists and organizers, eat up their time, and prevent them from actually making a difference.
"One analogy that comes to mind is we're doing outsourcing," said Amber Houghstow, CEPB's general coordinator. "With a lot of organizations, there's this perception that you should come in with a top-down approach and your existence is going to save the day."
CEPB, instead, is taking a bottom-up approach. The organization wants to create a roster of super activists and community organizers from the areas most threatened by climate change. By helping them thrive and achieve their goals, CEPB hopes to mitigate not just the local impact of climate change, but also the risk of conflict. That's where the peacebuilding part of the group's name comes from. Climate change has been shown to exacerbate inequalities and political tensions within and between countries. As natural resources become more scarce, struggles over who gets what can ensue. Left unchecked, these tensions can potentially trigger cycles of violence.
But these potential conflicts can be avoided if the international community mobilizes resources to help communities conserve and restore natural resources and transition to a future without fossil fuels.  
CEPB is doing its part by elevating high-potential activists like Almeida. The organization's emphasis on efficiency extends to the team itself. Between the board and staff, there are only 10 people featured on the organization's website. Together, they handle everything from grant writing to partnerships to research to administrative support to organizational development. 
They're currently scoping out opportunities beyond Brazil, too.
"We use the snowball method to find people and then select among those who we've made contact with based on their role within their own communities, the potential impact that they're likely to make," Houghstow said. "Right now, our goal is to expand to the Lake Chad Basin region, because of the interplay of climate impact and migration and conflict.  
"The first thing that we did was to reach out to a couple of people who have expertise in those areas to lead the research phase," she added. "They're conducting interviews with local people and developing a framework for what would be most useful."
But this kind of work takes time — years of research, outreach, and due diligence before a project gets off the ground. Accelerating this timeline requires more funding, according to Carla Melaco, development director of CEPB. 
"It's difficult to quantify our impact," she said. "It's about prevention and risk mitigation. We have the potential to do a lot more, but we need the capacity, we need people and funding." 
As the costs of climate inaction begin to rise — floods overwhelming cities, droughts devastating crop yields, extreme heat straining health care systems — the benefits of investing in all the various forms of climate adaptation and mitigation will begin to look like a bargain. 
And groups like CEPB will be there to lead the way. Behind activists like Almeida, of course. 
---
In order to continue its work supporting local activists like Almeida, the CEPB relies on donor support, corporate engagement, and organizational partnerships.  To learn more about how you can support Almeida's work, reach out to the organization's Development Director Carla Melaco at carla@cepb.ngo.
---
You can join the Global Citizen Live campaign to defeat poverty and defend the planet by taking action here, and become part of a movement powered by citizens around the world who are taking action together with governments, corporations, and philanthropists to make change.