Reading is a way to learn, grow, and imagine new worlds; it invites you to explore yourself and gives you resources to transform your day-to-day existence. 
It's also just fun. And talking to people about the book you just read and everything it made you think of? Even more fun. 
Book clubs are an amazing way to make friends and build communities while experiencing all the brain-boosting benefits of reading. Oftentimes, book clubs can be avenues to broader forms of community organizing and mutual aid. The people you come together with today to read books may be the same people you attend a protest with or organize a food drive with tomorrow. 
As the new year approaches, it's good to reflect on all that has happened over the past 12 months — all the churn and turmoil, stasis and growth — and think deeply about how we can improve our lives and the lives of others. One way is through community service, joining with neighbors, and making new friends. 
Participating in a book club can set this shift in motion.
In that spirit, we've put together a list of book clubs that explore topics related to the mission of Global Citizens everywhere, to achieve the UN's Global Goals and end extreme poverty and its systemic causes. While many of the book clubs are based in the US, they're all online, so anyone from around the world can take part.  
---
If You Want to Build a Better World
The Miami-based community organizer Niki Franco, aka Venus Roots, hosts a semi-monthly book club through her Patreon that explores topics such as how to build community, the meaning of intersectionality, how to productively cope with trauma, and what police abolition really means. Past books include Robin Wall Kimmerer's Braiding Sweetgrass, and Silvia Federici's Witches, Witch Hunting, and Women.
Franco is a gentle facilitator who creates a welcoming environment and guides the Zoom-based discussions in all sorts of thought-provoking, exciting, and profoundly compassionate directions. She also hosts a podcast called Getting to the Root of it With Venus Roots where she speaks with some of the authors featured in the book club. 
This month's selection is How We Show Up: Reclaiming Family, Friendship, and Community by Mia Birdsong. 
Find out more about this book club here. 
If You Want to Understand the Climate Crisis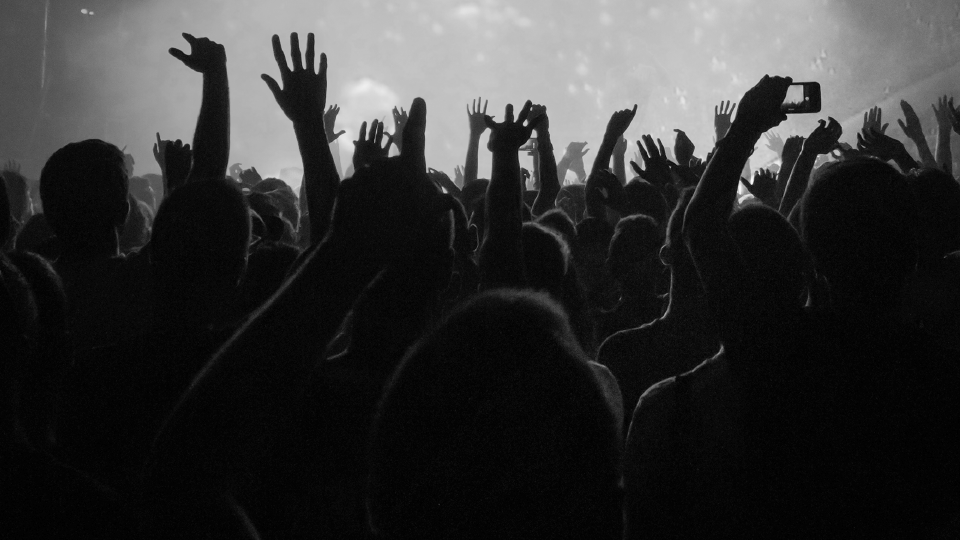 Bill Nichols, 84, works to save his home as the LNU Lightning Complex fires tear through Vacaville, Calif., on Aug. 19, 2020. Fire crews across the region scrambled to contain dozens of wildfires sparked by lightning strikes during a statewide heat wave.
Image: Noah Berger/AP
As the climate and biodiversity crisis worsens, more and more brilliant minds are converging to explain its complexities and describe how society can be transformed to protect the planet. 
The Western Michigan University's Climate Working Group has been voraciously reading through the latest books on the subject since its founding in 2015. 
Some recent reads include Kate Aronoff's OVERHEATED: How Capitalism Broke the Planet and How We Fight Back, and Adrienne Maree Brown's Emergent Strategy: Shaping Change, Changing Worlds. The book club meets over Zoom twice a month to discuss the books and is open to the global public.
Find out more about this book club here. 
If You Want to Read Top Global Fiction
Started by the writer, activist, and influencer Jola Ayeye, The Happy Noisemaker prioritizes books by Nigerian authors. On her blog of the same name, Ayeye writes reviews and general literary reflections and offers opportunities to discuss books. 
Intended to attract a global readership, The Happy Noisemaker also hosts events virtually to ensure people from all over can attend. Past book selections include The Mechanics of Yenagoa by Michael Afenfia, and Ogadinma: Or, Everything Will Be All Right by Ukamaka Olisakwe.
Find more about this book club here. 
If You Want to Read With Us!
The Global Citizen Book Club features twice-monthly discussions with authors of books that explore social justice and global politics. We also publish reviews and interviews with the authors. 
Throughout the month, we also talk about the books on the Global Citizen All-Access page on Facebook, where dedicated Global Citizens share their thoughts on all sorts of topics. 
Past books include Soul City: Race, Equality, and the Lost Dream of an American Utopia by Thomas Healy, and The End of Bias: A Beginning: The Science and Practice of Overcoming Unconscious Bias by Jessica Nordell. 
Find out more about the Global Citizen Book Club here.
If You Want to Read Feminist Page-Turners
@BadBtchbookclub is the best place on the internet and no one can convince me differently pic.twitter.com/sFvx9zW3De

— LagersLipstickLiterature (@LagLipLit) October 6, 2021
Sometimes you just want a page-turner. That's what the Bad Bitch Book Club (BBBC) aims to provide readers with every month. 
With more than 12,000 members on Facebook, the BBBC offers ample opportunities to discuss monthly book selections whether through local meet-ups, online discussions, or Zoom chats. 
Past books of the month include Ace of Spades by Faridah Àbíké-Íyímídé and The Vanishing Half by Brit Bennett. This month's selection is the memoir Beautiful Country by Qian Julie Wong.
Find out more about this book club here. 
If You Want to Think Through Global Politics 
#COP26: a radical climate reading list

We need a new, radical politics capable of tackling environmental breakdown. Our world leaders are not going to deliver.

Here is how we fight in a world on fire: https://t.co/6C7Lgvk7Popic.twitter.com/ow4dUukXK0

— Verso Books (@VersoBooks) November 14, 2021
Verso Books is one of the largest independent publishing houses in the US. Known for their visionary, utopian politics, Verso hosts in-person events and is a nexus for political organizing. 
The organization also hosts a regular book club that explores global politics through works that "challenge capitalism, racism and patriarchy, debate the future of the planet, and work towards real political change." 
Past titles include Planet on Fire by Laurie Laybourn-Langton and Mathew Lawrence, and Tomorrow Sex Will Be Good Again: Women and Desire in the Age of Consent by Katherine Angel. 
Find out more about this book club here.