---
Why Global Citizens Should Care
There are more refugees than at any other point in modern history, displaced by war, violence, and natural disasters. The United Nations calls on countries to support and provide aid to refugees. You can join us in taking action on this issue here. 
---
Of the 50 states in the United States, Minnesota has the highest rate of refugees resettled within its borders. That's because of robust support networks and champions at the local and state level. 
It's also because the state has established refugee communities, so it's somewhere a refugee would be welcomed and their histories understood. 
Kao Kalia Yang didn't have a hard time finding refugees for her new "collective" memoir, Somewhere in the Unknown World, that explores the stories of 14 refugees who fled from as many countries. It's a "collective" memoir because Yang interviewed every subject in the book and then wove their words into a story.
Yang herself was born in a refugee camp in Laos and her family migrated to Minnesota when she was young. Her life has been shaped by the refugee experience, but, as she notes, that's not really a revealing statement because the refugee experience is complex and exponentially varied.
Somewhere in the Unknown World seeks to uncover some of that complexity. More than that, Yang said, the book strives to provide the type of perspective that she needed when she was a child, when she was trying to figure out her place in the world. 
Yang said that she was moved to embark on this project after the election of President Donald Trump and his administration's subsequent assault on the refugee resettlement program. While the Biden administration has partially restored refugee resettlement levels and signaled a new chapter, refugees continue to face prejudice, discrimination, and widespread misunderstanding.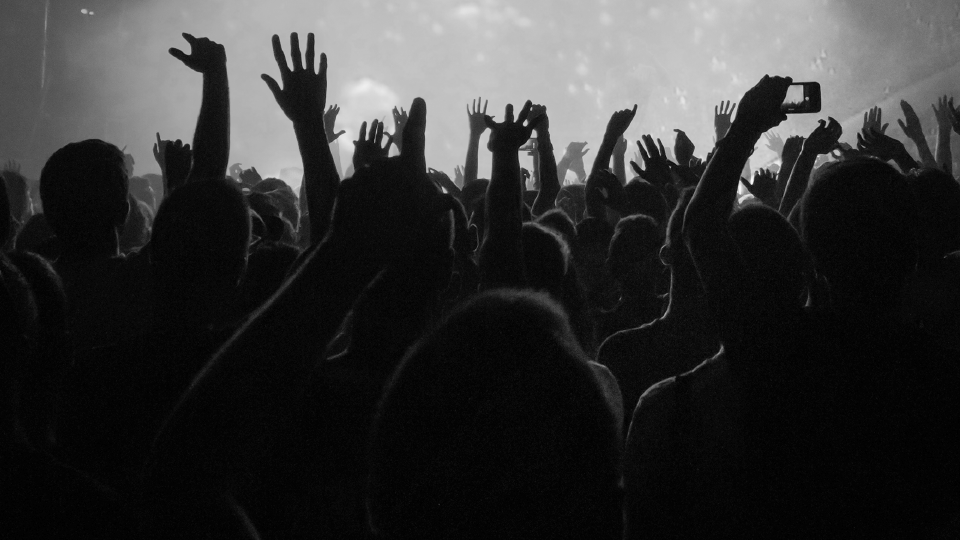 Somewhere in the Unknown World is the second selection for the Global Citizen Book Club. We're inviting people to read the book over the next month and then join a live Q&A with Yang in July.
Global Citizen spoke with Yang to learn more about the book and what readers can expect. 
---
Global Citizen: How did the idea for this book arrive? 
Kao Kalia Yang: I began the author's journey at the age of 22 when my grandmother, who was illiterate, passed away. Her biggest fear was that she would be forgotten. My first book was an effort to remember her. Halfway into the writing, I saw that it was not simply a memoir of my grandmother's life but it was also shaping up to be about the people of America that there was nothing about in the history books. The book became much bigger than it was. 
With this third book, Donald J. Trump had just begun his presidency and I could see that the winds were shifting. There was rising nativism across the land. Here I was, a refugee writer, who had written two children's books, but when I read from my books, refugees would come up to me and ask, "Can you tell our stories?" 
I was hesitant because I didn't know how to. But I understand the force of representation. I wanted these books to carry these communities. 
Minnesota is not spectacular in our diversity. But we have more refugees per capita than any other state in the nation. America as a nation is huge in terms of refugee resettlement. We were resettling half of the world's refugees by numbers, but [after Trump], everything was shifting. I decided to go into these [refugee] communities and tell their stories. It was a community project. I collected 14 different stories from people from 14 different countries.
It was a human project. I wanted to focus on the great stories of people's lives and how they came to be refugees. I asked them, "What are the three great stories of your life?" and I wrote as fast as I could.
Then I sent them back to the refugees and asked them, "Is this accurate?" I wasn't interested in offering a mirror reflection of their lives, more of a portrait. It took me a year to craft these stories into being and it represented an evolution of my work as a writer. 
How does this book challenge mainstream narratives about refugees?
For me, it complicates our ideas of refugees. It begins with a story of a Russian Jewish girl whose family leaves Russia for the US, who has her first period along the way. They end up at a resort town in Italy, where they're taking care of these humongous mansions by the sea. They wait for a possibility elsewhere. Every day, they gather at the oceanfront in their best clothing to learn where they're heading. 
Another story is about a man who is trafficked out of Afghanistan for $25,000 for having worked for USAID. The Taliban wanted to kill him, so his family, out of desperation, got a reputable human trafficker. They had to sign a contract that said, "We do not have return his body dead or alive," and he ends up in a Sweden processing facility
These are incredible stories that I think not only challenge our notions of contemporary refugees, but also complicate and deepen our understanding of what the refugee looks like.
At the end of the day, one of the things I'm most proud of is that the book is not what people expect. It's about these incredible individuals, this incredible love. I think they're all very hopeful; they're about making no apologies about who we are. We live in a world where it's easy to see refugees as beggars and victims, but you hear and see the agencies of these victims every day.
Refugees are often reduced to their displacement. How can society better appreciate their full humanity?
For me, humanity was really only just the beginning. 
I was born a stateless child. I was a refugee child, born in a refugee camp. This isn't some project I was looking for; it was a project I was born into. If my mom and dad could imagine the kind of works I could write, I'm sure my mom would want me to write about something else.
It is perhaps a little devastating that I keep returning to these stories that ultimately cause her so much pain. Perhaps I want to be the kind of writer that I was waiting for, as I try to put a spotlight on the humanity of these people who I know because I am one of them.
I'm interested in speaking to the refugee heart and telling that child that the impossible can happen, that in a life full of war you can spend the rest of your life looking for peace and finding it in moments of sunshine and laughter, in a good story shared.
I'm not writing for the person who doesn't know anything about refugees. I'm writing first and foremost for the refugee herself. The joys, the laughter, the wisdom of life.
My grandma always said that at the end of life, all that's left is the strength and the wisdom of your stories. That's what these stories are. They're an offering, they're an offering to the people in the world.
I know that there's incredible work for this collection to do. I also know that it really speaks to why refugee resettlement is so critical to the identity of this country.
It ends with an overview of the refugee resettlement process. It's like a page and a half, and from the perspective of refugee resettlement workers. People don't know that refugees, when they come, they come already in debt, they buy tickets from the US government to arrive. The hardest thing for a refugee worker to acknowledge is the truth that we are resettling refugees into a life of poverty. Getting to a country doesn't mean that our stories end, and this speaks to the continuation of these narratives
How do the stories explore different aspects of the refugee experience?
One of the big questions of my life is, "When did I become a refugee? When does a refugee become?" I was born into a camp. I have to traverse the memories of those before me. 
For the refugee, the simple act of looking for food and water is not about sustaining the body, it's about sustaining the soul.
Sometimes we're caught up on the elements of what a refugee needs and we look for housing and schools and all of these resources. And mental health is not on the docket. We don't have the time and resources, but every refugee comes to this country with traumas that are often unvoiced. 
Part of the gift of this book is that it shows us we have to reckon with this offering. It is up to us to bear our own feelings and emotions and give them space and room to express. One of the most important things is the simple fact that the refugee lives that we meet are made possible because of love. Not the power of making space, but the power of love. 
It's something that so few of us think about because of the power and magnitude of the nation state, but that love is at the heart of the refugee experience. 
---
Somewhere in the Unknown World by Kao Kalia Yang is the June pick for the Global Citizen Book Club.
How does the Global Citizen Book Club work?
Read: Each month, we will handpick a new book to read together, relating to one of our core issues. You can purchase each month's selection at your local bookstore — or, if you're feeling lucky, Global Citizens in the US can enter to win the book here!
Discuss: Each week, we will engage in facilitated discussions with your fellow Global Citizens around major themes, key learnings, and more in our "Global Citizen All-Access" Facebook Group. Join here!
Participate: The following month, we will host a virtual discussion with the author, where you will get the chance to engage and ask questions. You can get a ticket to the event by taking action with Global Citizen and using your points, so keep an eye out on Global Citizen Rewards!
---
This interview has been lightly edited.