As civil rights leader Malcolm X once said, "Education is the passport to the future, for tomorrow belongs to those who prepare for it today." But children around the world are still being denied access to education, and as a result, are losing their passports to the future. 
As a result of numerous factors — like the COVID-19 pandemic, poverty, conflict, climate change, and more — millions of children globally aren't getting access to the quality education they need. One in every five of the world's out-of-school children lives in Nigeria, a shocking statistic highlighted by UNICEF. 
Without a doubt, when children lack access to quality education and resources, it threatens the foundation and future of a country, and many young activists today are taking action where they can to help disadvantaged kids in their communities get on in school.  
For Blossom Egbude, a 2021/2022 Global Citizen x BeyGOOD Fellow, her passion is just that — helping young children have better opportunities in life through accessing quality and affordable education. 
Global Citizen spoke with Egbude about her passion and how she lives it day-to-day, and how the personal experience of her grandmother, who missed out on education, continues to fuel her commitment to improve the delivery of education in her community.
Global Citizen: What inspired your interest in improving education?
Blossom Egbude: My interest in education was inspired by my grandmother. She died the same month I started at university and I remember my dad coming home upset about her death. He said that she had asked after my siblings and I, said a prayer for us, and asked that he make sure we all go through the university and complete our education. 
At the time, I didn't think too much of it, but I realised later that my grandmother was unable to get a formal education because she was female. Her parents believed it would be more beneficial to send boys to school because a girl would become a housewife and her university degree would be irrelevant. 
With this understanding and looking at how education changed the lives of many of the people I admired and gave them access to opportunities, I was troubled that people still believed that educating girls was irrelevant and I knew I had to do something about this or the gap of inequality in our society will only further widen.
You created Blossom's Charity Drive in 2018. Tell us about the organisation and why you started it.
My organisation began after I participated as a delegate in the Lagos Model United Nations in 2017. At the time I knew I wanted to lend my voice to amplifying female education and changing the gender-discriminating beliefs that existed in my society, however I had no idea how to start. 
At the conference, I was in the UNICEF Council and as conversations around female education and female rights were discussed, I thought, "It is time I contribute to this." 
So I put together a team of seven of my friends sharing a similar passion for education and we decided to start a charity drive.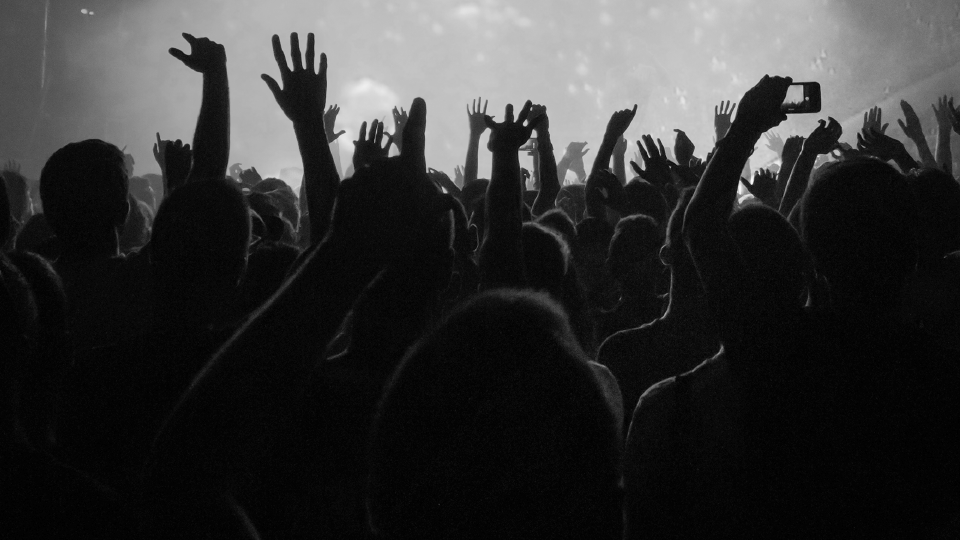 What impact is Blossom's Charity Drive having on education in your community?
Our recent project provided school utilities to children in the Ilasamaja community of Lagos State. I worked through a crowdfunding campaign on social media and asked prominent members of my immediate community for donations. 
We were able to raise 60,000 naira ($120) which enabled us to provide school materials such as mathematical sets and writing materials to more than 50 children in the community. 
We are looking to further amplify our work on education through more charity drives that are currently in the works.
How does it feel to be among the 15 young changemakers selected for the 2021/22 Global Citizen x BeyGOOD Fellowship Program?
I love being part of the Global Citizen x BeyGOOD Fellowship because it gives me a chance to use my skills to impact the world every day. I feel like a superhero.
For me nothing beats knowing that by your actions every day, somebody's life is getting better. I also love learning through the master classes, improving myself and how I approach a problem, managing projects, and causing systemic change through policy.
Even with the fellowship, I still get to do things I enjoy, like singing, reading articles, and enjoying sitcoms on Netflix. Now you know you can be making a difference and have a really good cozy time for yourself as well.
How do you think the lack of quality education is connected to other underlying social issues experienced in Nigeria?
A lack of education widens the gap of social inequality in society and it limits the opportunities and access a person can get. It affects our community on various levels, producing various social issues. 
In the economy, it limits access to economic opportunities which increases unemployment. 
In politics, it creates an uneducated electorate which makes it easy for political manipulation to occur and poses threats to democracy and the state. The lack of quality education causes a ripple effect that transcends beyond a person to an entire community.
What role can the government, big corporations, small businesses, and individuals play in making education a reality for all?
The government can start with allocating more resources towards education in its annual budget. Nigeria's budgetary allocation for education was the lowest in the last six years [less than 10% of the total N55.3 trillion ($133.4 billion) budget].
Big corporations can do a lot by ensuring that resources are committed and directed towards education. For instance, by funding and supporting safe schools, more children in underprivileged communities can gain access to education. 
These organisations can also promote education initiatives such as school feeding, provision of digital facilities to improve classroom learning, and amplifying messages around correcting social stereotypes to education in local communities where they are located. 
I think small businesses can promote education in the informal sector by encouraging student interests in business, entrepreneurship, or particular industry through mentorship and internships.
Everyone can play a role in increasing access to education.