---
Why Global Citizens Should Care
Period poverty, the lack of access to menstrual products, menstrual hygiene education, toilets, handwashing facilities, and, or, waste management impacts people who menstruate in countries around the world, including the United States. The United Nations Global Goals aim to achieve gender equality and provide everyone with access to water and sanitation to help them manage their periods with safety and dignity. We cannot end extreme poverty without ending period poverty. You can join us and take action on this issue here.
---
Lena Vann, a junior at North Carolina Agricultural and Technical State University, has a lot on her plate. She's wrapping up an accelerated year of schooling during the COVID-19 pandemic, while balancing running a period poverty non-profit organization with her final exams.
The 21-year old founded the Black Period Project (BPP) in March 2019 after she and her peers struggled to afford sanitary products. Now Vann acts as the organization's director, working with more than 20 other students to eliminate gaps in access to menstrual hygiene supplies and education. 
BPP aims to promote menstrual health for Black women and trans men through several initiatives. The organization hosts action days to hand out menstrual hygiene kits to people experiencing homelessness, and collaborates with the clothing company Aerie to set up donation sites for sanitary products.
Headquartered in Greensboro, North Carolina, BPP has helped more than 3,000 people so far and serves the entire state by sponsoring eight Title I schools that receive federal aid, partnering with a local Boys and Girls Club, and supporting two homeless shelters.
Global Citizen spoke with Vann about period poverty within the Black community, the importance of inclusivity in promoting menstrual equity, and more.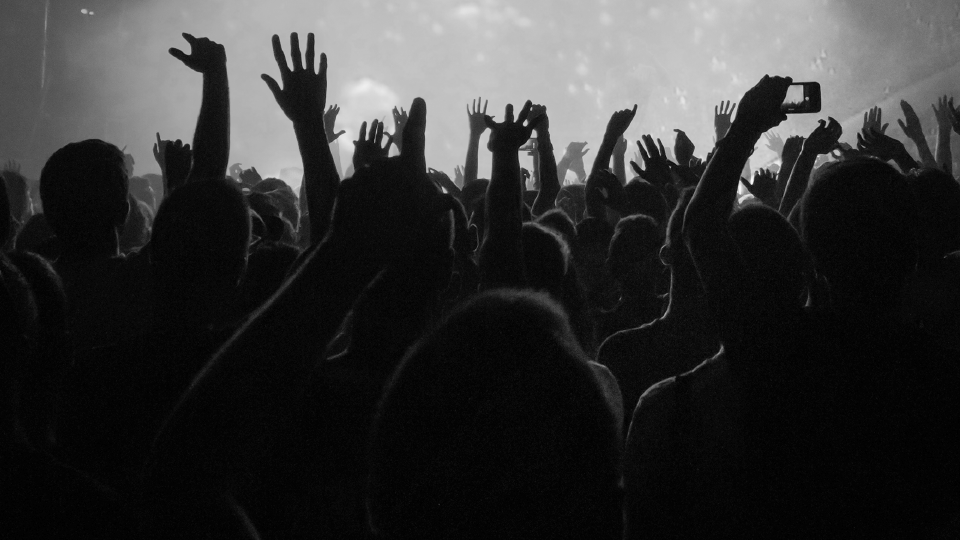 Global Citizen: What motivated you to start the work period project in 2019?
Vann: Serving my community has been instilled into me since I was young. Something that my grandmother always told me [was], if you live your life with a closed fist ,that's all you'll get back, so you have to open your hand and give.
Being a student that attends a college where we have such a long history of activism, it has been instilled into me over these last three years to actively seek to change and impact my community. 
I really wanted to create a welcoming and inclusive environment that champions all menstruators and provides opportunities for their advancement, especially for Black women, specifically, because our self-identity has been influenced by internalized racism. Historically Black women's self-esteem was associated with the cleanliness of our physical appearance. And, well, blood is not clean. So the injustices that we face today kind of compounds that taboo that we see in the Black community. 
I love that your mission statement directly includes trans men as well. Why has that been important in terms of your messaging and mission?
My freshman year, my suitemate was a trans man. He told me about how uncomfortable he was using the restrooms at our school, how he didn't feel safe, how it felt weird to carry hygiene products in his book bag because he felt weird throwing them away in the men's restroom and how uncomfortable he would feel if he were to use the women's restroom, because he's not a woman and he doesn't identify as a woman, nor does he present himself in an effeminate way. 
Hearing about his experience was like, OK, I need to be more inclusive. Being able to identify and empathize and relate to somebody very specifically was like, yes, listen, include trans men, let's include trans boys, especially within the Black community, because there is so much taboo around gender identity and sexual orientation. 
When did you first realize period poverty happens in the US and was impacting your community?
Probably my first semester freshman year. I am located in Greensboro, North Carolina, which is one of the biggest food deserts in the country, and you wouldn't know but food deserts also further perpetuate period poverty.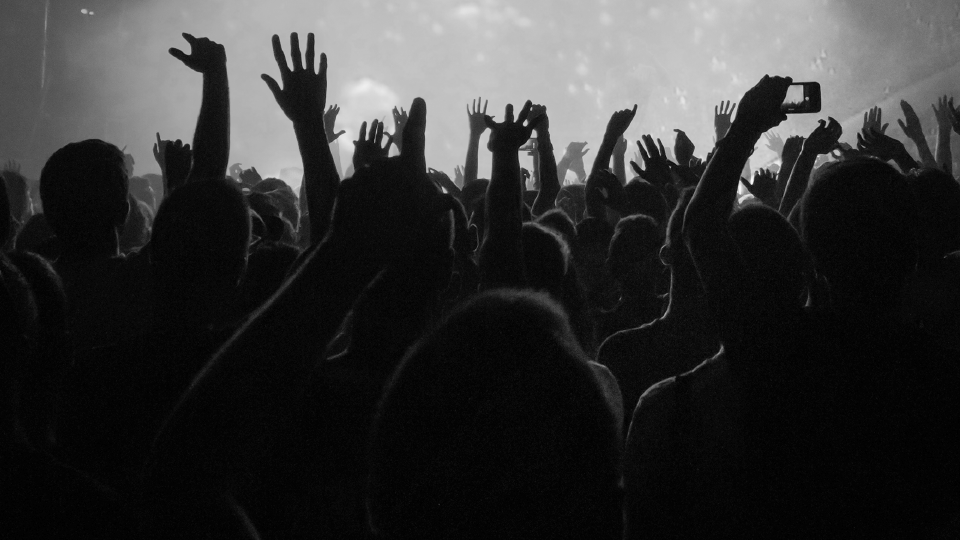 If I have to drive 15 minutes to Walmart to get groceries, then I also have to drive 15 minutes to go to Walmart to get period products. Not being able to have access to those items, because I'm a freshman, I don't have a car on campus, it was really hard for me. I would have to purchase them from the school, which was a lot more expensive because of the convenience fee. Or I would have to go to Walgreens, which is like three to five minutes away from campus, but even so, a pack of 18 tampons is like $13. And as a college student, I do not have $13. 
I noticed that me and a lot of my peers on campus were making toilet paper pads because we just didn't have time to go to Walmart 15, 20 minutes away, plus shop for another 15 to 30 minutes and then drive another 15 minutes back. That's a whole hour, an hour and a half of our day taken out just because we need menstrual hygiene supplies. 
I would love to start a menstrual hygiene closet here on campus. I've been working with the North Carolina Diaper Bank over the last few months to set that up, as well as getting the menstrual hygiene dispensers put in our student union so that students have access to these items. 
Why is education also such a crucial part of your work?
If you listen to our mission statement, it's about equity rather than equality. Equity includes all of the resources, not just the physical resources, but also the intangible resources, the knowledge. We want to make sure that we are educating youth, specifically Black youth, about their bodies, about their periods, because anything that deals with reproduction or sexual health can be very stigmatized within the Black community. It makes us a little bit uncomfortable. And especially being in North Carolina, which is ... part of the Bible Belt, it can get a little skewed. 
We want to do a good job of presenting information to the youth in the best way possible for them to understand [and] that's also age-appropriate. When we educate, we don't just talk about health. We also talk about mental health and self-esteem and how your period may affect how you feel about yourself. We talk about bodily autonomy and consent. We also talk about gender identity and we talk about period poverty within itself because kids are a lot more aware than we make them out to be. It's really important that we educate them on the issues that may be affecting their community so that they can feel empowered enough within themselves to go out and make change. 
Another part of your work is encouraging supporters to take action to decrease period poverty. What does that look like? 
The biggest thing and the easiest way, which it may not seem very obvious, but I always tell people, start by having the conversation because periods are not weird. They're not gross. They are a very natural process that happens for people who possess uteruses. There's nothing to feel embarrassed or ashamed about. The more that we as a community normalize the discussion around periods and the sooner we can erase the stigma, raise awareness for period poverty, and most importantly, create a space for ministers to feel comfortable and empowered about their bodies. 
Have you noticed an increase in people that needed support from your organization during the COVID-19 pandemic?
COVID-19 presented an opportunity for us to get creative with the way that we serve the community, because prior to we would work with these essentially third parties like homeless shelters and Title I schools, and we would give the kits and resources to them and they would distribute those items to the students who need it or the individuals that need it. With the entities closing down during the midst of the pandemic, we had to take a new approach to address the need and meet people where they are. 
We still foster relationships with other entities, but we encourage them to use this same unique approach, for example, when schools distribute lunches to their students, we recommend that they also provide them with hygiene kits. We've been trying to gauge what students need because hygiene kits before were for the day until you can get home. But now we're like, let's be able to provide you with, whole packs, like 18-count packs of products, because if you can't get back to school the next day well now you have a week supply and also supplies for anybody else at home who may need it. 
We did receive a grant for a very large sum of money and we'll be getting a period van and that's going to be our mobile supply closet. That way we can go out into low-income, vulnerable, and rural communities to help eliminate those gaps in access, [and reach] people who still can't go to the store because they're immunocompromised.
How would you like to continue to impact Black women and girls and trans men through this organization? 
We are starting to look to establish chapters across North Carolina since we are headquartered in Greensboro. We're looking to start in Charlotte, in Durham, in Winston-Salem, and in Fayetteville, mostly the metropolitan areas of North Carolina, and then start to work with counties because a lot of Black youth that live below the poverty line in the state of North Carolina live in those rural communities. 
I'm looking at moving to Atlanta and establishing a national headquarters there and turning Black Period Project into a national organization. There is a need in the period poverty organizing space — there is not a lot of attention on Black organizers. It's definitely picking up as organizations are becoming more aware of intersectionalism and the importance of serving the Black community. But there are still very few of us, and our platforms aren't as big. Being able to reach and spread out to those communities, like in North Dakota, South Dakota, places where usually there aren't a lot of Black people, but they're still there. They still exist and they still need our help. 
---
This interview has been edited and condensed for clarity.