A stage set against the backdrop of the Eiffel Tower, an incredible lineup ready to light up the stage, and a worldwide audience of Global Citizens, the once-in-a-generation 24-hour event Global Citizen Live kicked off in Paris on Sept. 25. 
Thousands of people gathered on the iconic Champ de Mars to see Elton John, Ed Sheeran, Black Eyed Peas, Christine and the Queens, Måneskin, and Doja Cat perform, along with special guest performances by Angélique Kidjo, Charlie Puth, and Fatma Said, at the global concert uniting the world in the mission to defend the planet and defeat poverty. 
Hosted by actor, producer, and Global Citizen Ambassador Priyanka Chopra Jonas, alongside French journalist and TV personality, Denis Brogniart, the Paris event was certainly one to remember. 
It was a captivating evening that dazzled a worldwide audience with live music, poetry, and even contemporary dance. Most crucially, it was an evening filled with pledges and commitments from leaders across politics, the private sector, and philanthropy towards protecting the planet and eradicating global poverty. 
With acts from some of the world's leading performers, it's almost impossible to round up a list of the best moments — because trust us, the whole show top-to-toe was a stunner. But if we had to choose, these are some of the stand-out moments at Global Citizen Live in Paris. 
1. Paris Peace Forum Announcement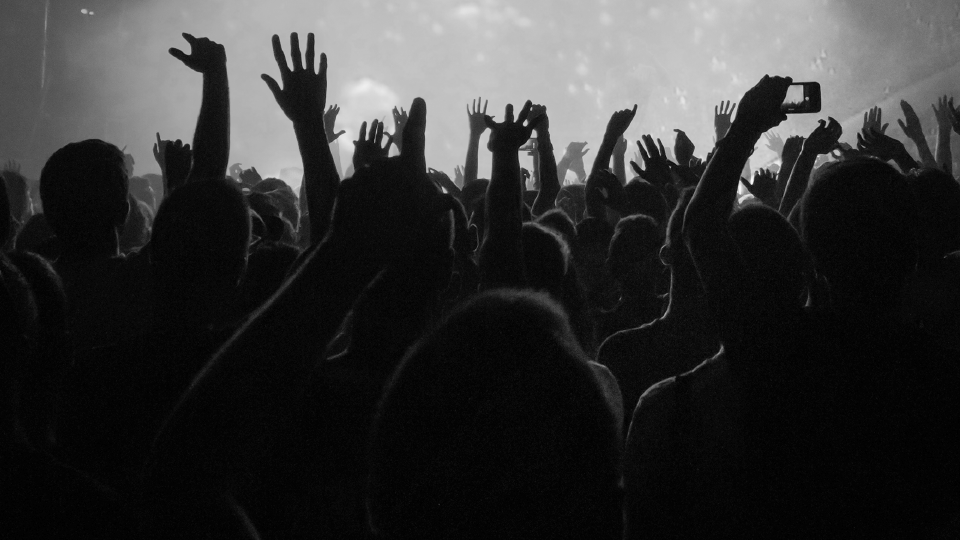 Trisha Shetty and Justin Vaisse from the Paris Peace Forum, at Global Citizen Live in Paris.
Image: Cyril Marcilhacy for Global Citizen
Before jumping right into the musical performances, Justin Vaïsse and Trisha Shetty from the Paris Peace Forum kicked off the commitment announcements for the evening, with a $3 million commitment towards climate action efforts. 
"We need to get to zero emissions and we also urgently need to protect people, particularly in developing countries, against the devastating impact of climate change," said Shetty, who is the president of the forum's steering committee. "We will assemble a Global Commission on climate to include scientists, policymakers, and others to fight the catastrophic effects of warming. We will dedicate $3 million to support this crucial effort of the commission for our future." 
2. Elton John Sets the Tone for the Show
For the first performance of the night, pop icon Elton John took to the stage where he gave a short message to the excited Parisian audience who welcomed him with a standing ovation.  
Between songs and after performing "Tiny Dancer" he took a moment to bring to light the pertinent issue of vaccine inequity. 
"I have spent most of my life fighting the AIDS pandemic and we made great progress for two reasons — one, we've always followed the science, two, we put our arms around everyone to make sure that no one gets left behind. These same lessons apply equally to the COVID-19 pandemic. While most here today have been vaccinated against COVID-19, only 4% in Africa are. We must not leave anyone behind," he said, before going on to perform his classic songs "Rocket Man" and "Your Song."
3. The European Commission Pledged to Share Vaccines, and Donated to Eradicate Hunger and Resume Global Education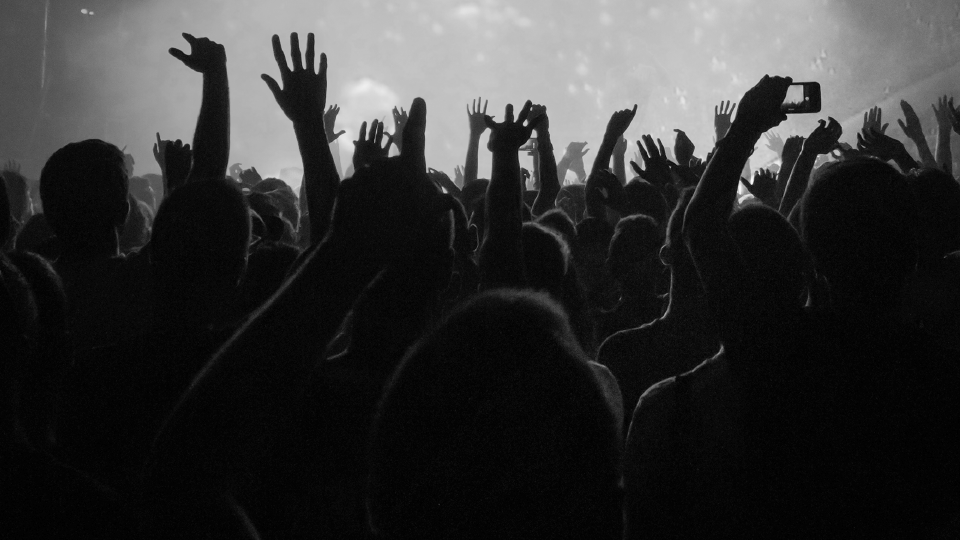 European Commission President Ursula von der Leyen at Global Citizen Live in Paris.
Image: Anne-Charlotte Compan for Global Citizen
Ursula von der Leyen, President of the European Commission, was also at the show and took to the stage in Paris to announce the European Commission's commitment to donate 500 million vaccine doses to low-income countries. 
The commitments didn't stop there, as von der Leyen pledged €140 million to help end the global hunger crisis, and €25 million for Education Cannot Wait to help propel the world towards resuming learning for all.
"It takes heart and courage to change the world. And our hearts beat faster when we work together, with citizens, with all of you," she said. 
4. Angélique Kidjo's Performance of 'Afrika'
Not only did she bring her signature upbeat energy to the Paris stage, the Queen of African music also got the entire audience shimmying and singing along to her iconic hit song "Afrika." 
She brought Lebanese-French trumpeter Ibrahim Maalouf to the stage with her too for a cheerful rendition of the song. It was impossible not to dance along with her lively performance, a truly beautiful ode to the African continent.
5. Drew McIntyre and Carmen Ejogo Called for Urgent Climate Action Ahead of COP26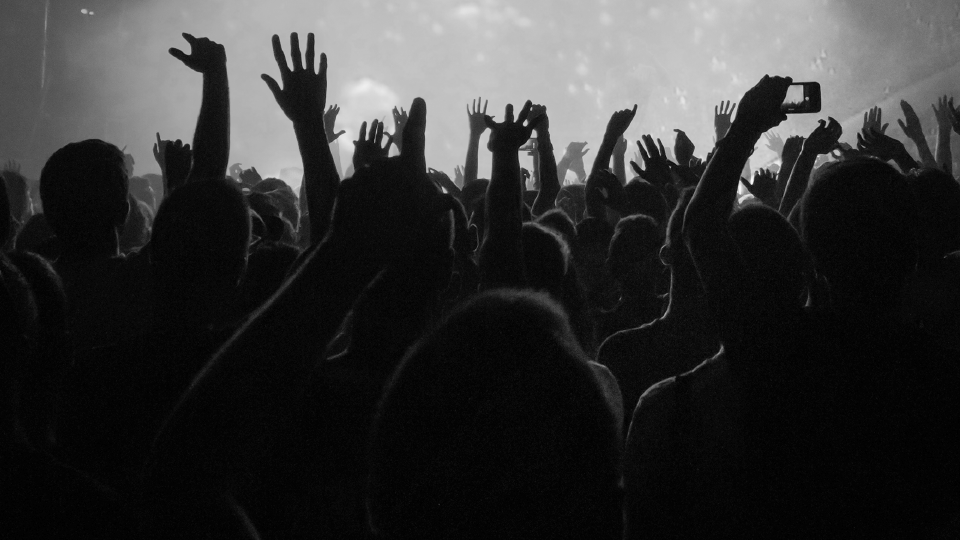 Image: Anne-Charlotte Compan for Global Citizen
Scottish WWE wrestler Drew McIntyre took a moment to urge world leaders to take climate action as they prepare to meet in his home country for the COP26 climate conference.
"Heat waves, droughts, rising sea levels, and extreme storms are already affecting hundreds of millions globally, particularly women and girls who are more likely to live in poverty because they lack access to critical resources like education, proper nutrition, and fair pay," he said. 
"That's why this year's climate summit, COP26, in Glasgow, will be so important. The eyes of the world will be on my home country of Scotland. It is up to all of us to ensure that COP26 lives up to the ambitions of the Paris Agreement."
Standing beside him, British actress Carmen Ejogo laid out the necessary commitments that world leaders need to make.
"Rich countries must also deliver on their promise to provide at least $100 billion in climate finance to developing countries, each contributing their fair share," she said.
6. Louise Aubery Called for Justice for Women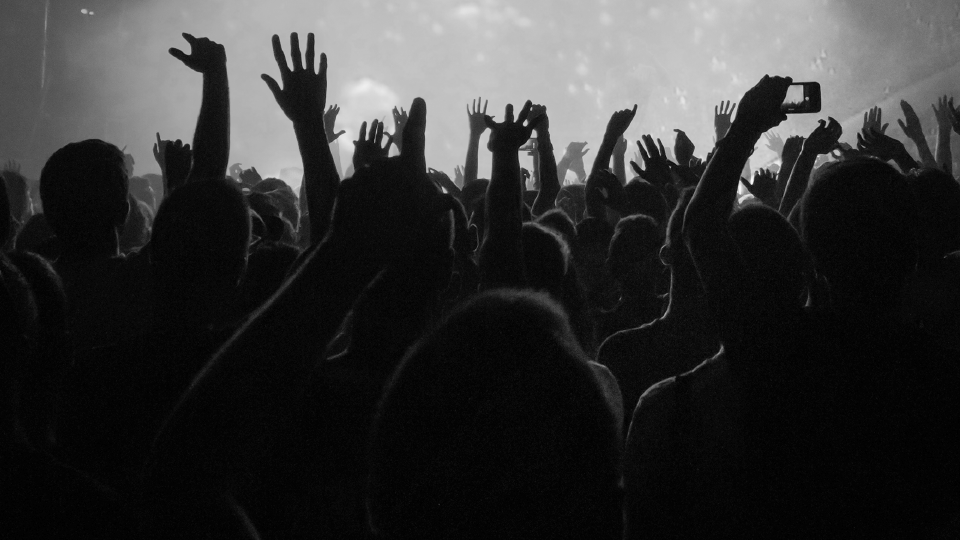 Louise Aubery speaks on the Global Citizen Live stage in Paris.
Image: Anne-Charlotte Compan for Global Citizen
French creator and activist Louise Aubery — known to her followers as MyBetterSelf — delivered an empowering speech to the Paris audience, highlighting the infringements on the rights of marginalized communities, most specifically women, that have existed for centuries. 
"I believe that just as racism is systemic, because of centuries of oppression, sexism is systemic," she said, speaking in French. "A construct of the system. But the good news is that what has been constructed can be deconstructed. But to do that, you have to learn to recognize it. To question it. And to accept that the system must change."
7. Fatma Said's Performance of  'Imagine'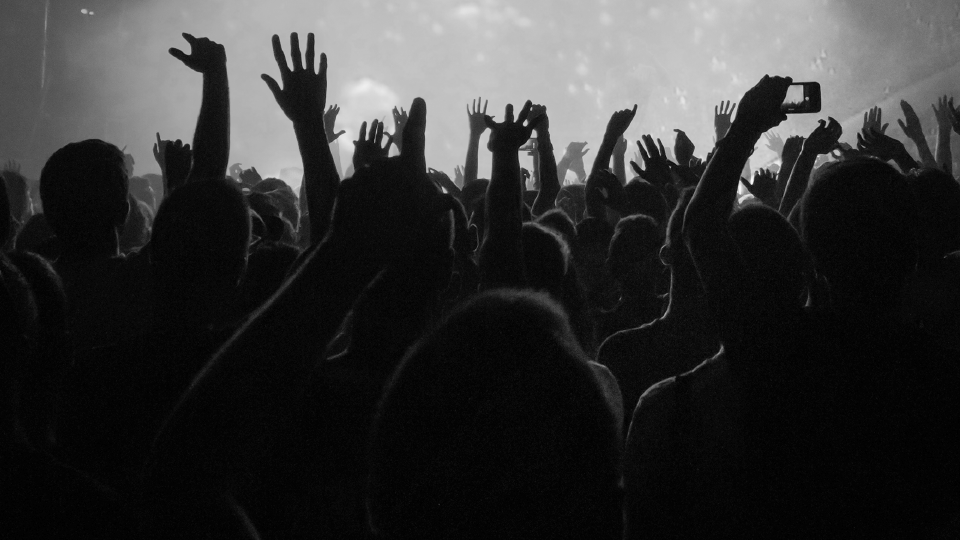 Fatma Said performs on stage during Global Citizen Live on September 25, 2021 in Paris, France.
Image: Anne-Charlotte Compan for Global Citizen
Have you ever heard a classically trained singer's take on a John Lennon classic? Introducing classical soprano singer Fatma Said. 
Said gave a beautiful performance of the classic John Lennon song "Imagine" against the backdrop of the Eiffel Tower to a huge round of applause from the thousands of action-taking Global Citizens in the audience.
"It's wonderful that we can come together to celebrate music in support of very important causes. Let's work together to protect our planet and stand up for equality. I stand here as a proud Egyptian and I am proud to be a Global Citizen," the singer said. 
8. Black Eyed Peas Performing 'Where is the Love?' and 'I Gotta Feeling'
There's no other way to jam along to the Black Eyed Peas' "I Gotta Feeling" without ecstatically jumping up and down — it's got to be done.
Before diving into their vibrant performance of the 2011 smash-hit song, the group performed a unifying rendition of "Where Is the Love?", with frontman Will.I.Am dedicating the song to those who are taking action to solve the world's biggest issues. 
The Champ de Mars was very quickly illuminated by the twinkling lights of the audience's phone flashlights, as the group called for everyone to sing, "Love, Love, Love," along with them. 
Bringing the energy back up, the group ended on a high note, getting the audience to jump along with them to flash mob-favorite, "I Gotta Feeling."
9. Lemonade Dance Company's Magical Movements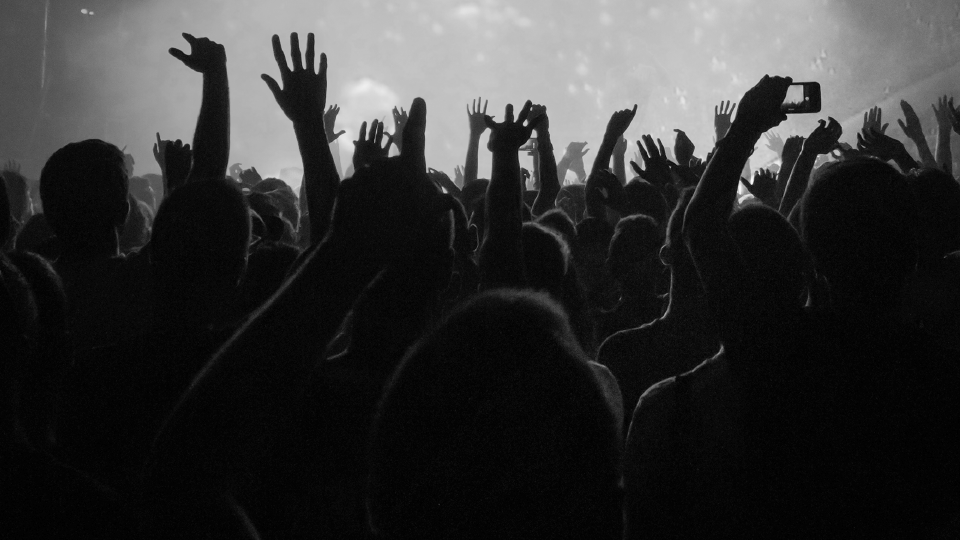 Lemonade Dance Company perform at Global Citizen Live in Paris.
Lemonade Dance Company perform at Global Citizen Live in Paris.
Image: Anne Charlotte Campon for GlobalCitizen
It's almost as if the world stilled for a moment as we all had our eyes fixated on the Paris stage, watching a young group of contemporary dancers deliver a powerful routine that had the message to protect the planet and eradicate poverty at its core. 
The whimsical choreography carried out by the Lemonade Dance Company was mesmerizing from beginning to end as they moved in unison along to the song, "You Have a Message." 
Ending off their routine, the dancers held up signs that read: "Defend the Planet" and "Defeat Poverty," a compelling end to what was already an impressive and powerful performance. 
10. Angélique Kidjo's Call to World Leaders to Protect the Planet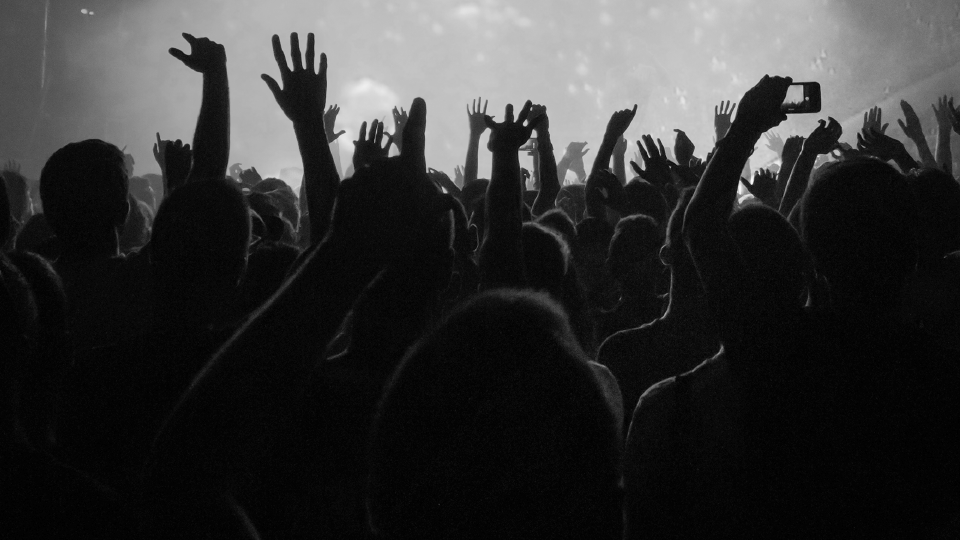 Angélique Kidjo is pictured on stage during Global Citizen Live in Paris.
Image: Cyril Marcilhacy for Global Citizen
Returning to the stage after her majestic performance, African music legend Angélique Kidjo delivered an impassioned speech about the need to eradicate global hunger. Not only did she speak, but she rallied the entire audience of Parisian Global Citizens to participate in an action that called on leaders to boost their support for the millions of people around the world facing famine. 
Speaking in French, the icon called on the audience to turn around, with their backs facing the stage, a symbolic gesture that illustrates the way in which world leaders would be turning their backs on those who need them most if they do not step up immediately. 
11. Christine and the Queens Performing 'Freedom'
With the Eiffel Tower twinkling in the background, Héloïse Adélaïde Letissier, otherwise known as Christine and the Queens, brought the house down with a wonderfully animated performance. Joined by an equally dynamic choir, the artist not only performed a brilliant set of her own songs, but she also ended her performance by singing a powerful rendition of George Michael's iconic hit "Freedom." 
"You give me reason to believe again," the French artist said to the Parisian audience between songs. 
12. Måneskin Called on Citizens to Use Their Privilege to Benefit the World
Måneskin didn't just perform, they rocked the stage with a performance that was alive with pure entertainment. The band engaged the audience all through their set as they played hits such as "I Wanna Be Your Slave," "For Your Love," and TikTok favourite, "Begging." 
In the middle of their epic performance, the Italian rock band had a standout moment where vocalist Damiano David urged viewers and citizens everywhere to stand up for what's right. "We all have to take our privilege and use it against injustice," he said. 
13. Doja Cat Enchanted Us with Some of Her Biggest Hits
Captivating choreography? Check. Superb vocals? Check. Doja Cat bringing the house down in Paris? Check. 
Her non-stop performance was fun-filled and her energy was infectious as she smoothly moved through fan-favorites like "Tia Tamera," "Like That", and "Kiss Me More," encouraging the audience to jam along to the tunes with her. 
She not only delivered an incredible performance, but she also took to Twitter with her own personal reasoning behind stepping up to defend the planet and defeat poverty.
"Some of my fans may not know this… I'm half South African, specifically from Durban, South Africa," she said, "and the continent of Africa is experiencing a devastating hunger crisis. It's heartbreaking to know that the COVID-19 pandemic has left 41 million people on the brink of starvation."
14. Ed Sheeran Serenading the Audience in the City of Love
What would a concert in the heart of the city of love be without a little romance? Ed Sheeran did not disappoint on this front, bringing the Paris leg of Global Citizen Live to an end with whimsical performances of "Thinking Out Loud" and "Perfect", calling on the audience to sing along with him as they waved their phone flashlights.
With the Eiffel Tower behind him, Ed Sheeran telling you that you're perfect marks an enchanting moment in the show. He then wrapped up his set and Global Citizen Live in Paris on an upbeat note by getting the crowd grooving to his hit songs "Shape of You" and "Bad Habits." 
But while Global Citizen Live in Paris is over — the rest of the 24-hour global broadcast from seven continents is still to come. You can tune in to watch right here, to enjoy incredible performances and events from New York City, Los Angeles, Rio de Janeiro, Mumbai, Seoul, Sydney, London, Lagos, and more! 
---
You can join the Global Citizen Live campaign to defend the planet and defeat poverty by taking action here, and become part of a movement powered by citizens around the world who are taking action together with governments, corporations, and philanthropists to make change.