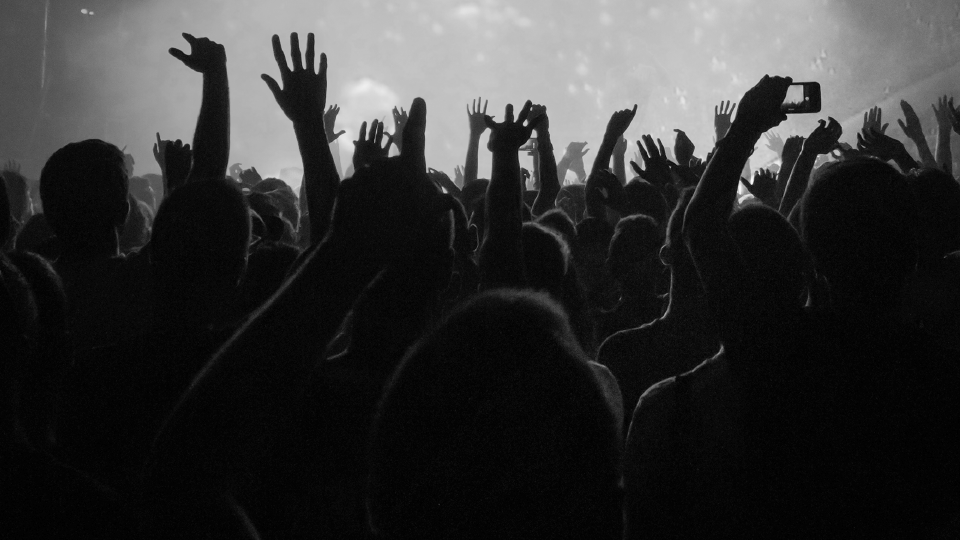 Global Citizens of America is a new series that highlights Americans who dedicate their lives to helping people outside the borders of the US. At a time when some world leaders are encouraging people to look inward, Global Citizen knows that only if we look outward, beyond ourselves, can we make the world a better place.
---
From Woody Guthrie singing about the plight of displaced farmers during the Great Depression, to Ramy Essam providing the soundtrack to the Tahrir Square protests in Egypt during the Arab Spring, to Beyoncé calling for ladies to get in formation, music has been inextricably linked to activism and raising social consciousness.
As the crisis in Syria enters its seventh year, one group is devoting its musical might to raising relief funds and, perhaps more importantly, a voice for the millions caught in the middle of the conflict.
Bassel and the Supernaturals is a funk/soul band based in Chicago, Illinois. While many groups struggle to toe the line between musicianship and mainstream success, Bassel and the Supernaturals is showing what artistry and altruism are all about.
Take Action: Tweet at President Donald Trump to Open US Borders to Syrian Refugees
In addition to music and lyrics that are informative and inspirational, the group donates a fifth of its album and merchandise sales to nonprofits working to help the Syrian people and alleviate the crisis. The group has toured for the past five years, and has been featured at festivals like South By Southwest.
The band's leader Bassel Almadani, a first-generation Syrian American, spoke with Global Citizen about how the band and its mission formed, his family back in Syria, and how music can make people understand they have the ability make a positive impact: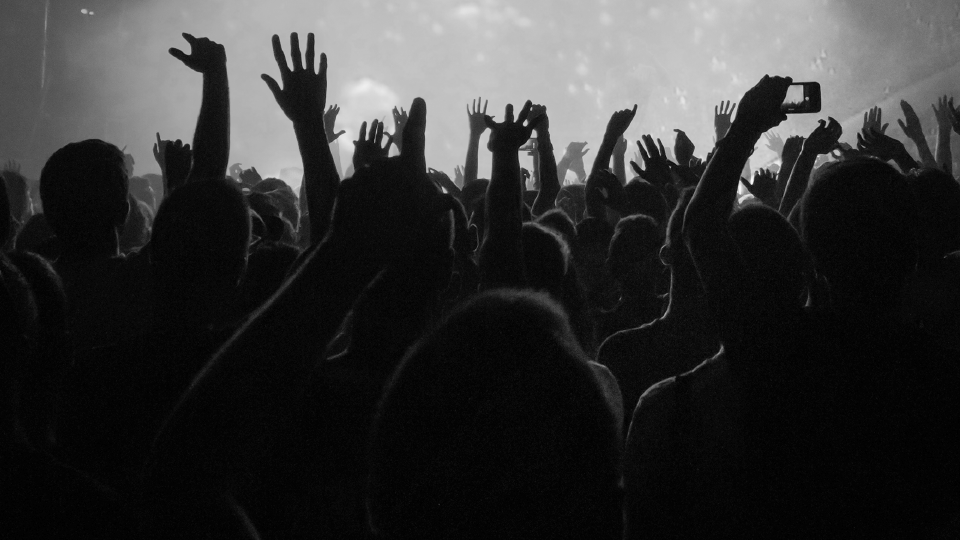 Global Citizen: Tell me about Bassel and the Supernaturals.
Bassel Almadani: We tour as a seven-piece ensemble. I've lived in Chicago for seven years and been a songwriter for longer than that. I was born and raised in Ohio and wrote and performed a lot of music in Ohio. That's when I moved to Chicago and formed the full ensemble. That's when it took on its current personality and style. We've been hitting the road much more for the last four or five years, coincidentally with the timing of this Syrian crisis really getting out of hand and finding a need to get out there and amplify the voices of over 11 million people who aren't really being heard at this time. That definitely set a fire to everything that we do.
Did you form the band specifically to help the people of Syria or did it manifest naturally?
Definitely the latter. I've been writing music for a long time. I set up my environment in Chicago in a way where I could continue to write and perform and record music, because it's something I've always been passionate about. I worked in more of like an Indie folk realm before I moved to Chicago and took on a different flavor when I came here, because soul music had a particularly deep impact on me. I guess from a place of wanting to write from the soul and having an emotional connection to the music, as things really spun out of control in Syria, it just had always been on my mind and naturally manifested itself into the music and into the message.
Earlier on in the crisis the music itself kind of predated the war, so I was working with colleges and churches and different organizations to get out there and talk about what was happening in Syria but the music itself was soul, funk, kind of from a fun, energetic place. But on our new record that kind of creative message is definitely more in line with the speaking message as well.
As a medium, how is music, and more specifically soul music, unique in terms of raising social awareness?
The whole situation in Syria is so politicized. People get very uncomfortable even thinking about it and that comes from being flooded with what they hear in the news and they don't know how to process it and how to create their own opinion about what's going on. Through music, you can remove the discomfort of that political agenda a bit because it's centered around coming together and telling a story, and creating a personality behind this issue.
Music has been a very powerful medium, especially with this type of music getting into places in the country, you know whether it's Nebraska or Kansas or Oklahoma, you know where they're maybe not meeting a lot of Syrian people or Middle Eastern people in general. It's really important to create a personality for the Syrian person, so they can understand the people who are truly impacted by this. It's my own family members who I grew up around, and I'm just an Ohio boy.
Soul music has been a particularly powerful channel. Soul music is effective when you have that emotional connection to the music because the audience reads that, in your tone, in your body language, and the colors of the music have to be honest in order for it to be effective. I think it really allows you to get to know your audience and for them to get to know you. When it's effective you walk away with a deeper sense of connection and I've found that to be an incredibly powerful tool, especially in these areas of the country where they can access this type of music but maybe haven't dived too deeply into the issue around Syria.
"People should just understand they have the ability to make a positive impact."
Have you been to Syria?
Absolutely, yeah. I used to go frequently growing up. I used to go usually every year or two. My whole family would go for the entire summer; we'd go for a few months. We had a lot of aunts and uncles and cousins there, and my grandparents so every night was a family reunion.
Are you still in contact with your family in Syria?
I am, mostly just over social media and stuff. About half of my extended family is still in Syria, mostly in Aleppo, and the other half are displaced all over the world at this point. Some are in Egypt, some in Saudi Arabia, some in Dubai, some in Germany. Really all over the place.
How has the travel ban affected the band and the way people respond to your message?
I think it's kind of interesting. I've been out there for the last five or six years talking about Syria and people responding on both sides, some willing to embrace that and talk about it and confront it, and a lot of people fear getting political or just the discomfort of the subject. It was kind of easier for them to avoid or be indifferent.
I feel like, in light of the travel ban, it hit home. And I think a lot of people were impacted by that and felt a need to confront their discomfort or their ignorance around these particular subjects when it came to Syria or the Arab Spring in general. I find that a lot people are much more willing to learn about what brought us here and which organizations are assisting this cause, or to learn more about the vetting process and the people who have been impacted by it.
And it created opportunities for us, like SXSW, where we were part of a showcase that featured artists that were from the seven countries targeted by the immigration ban, so naturally we represented Syria as part of that. And that showcase got a ton of national media attention, largely in response to this travel ban. So, to see these conversations moving to a national platform has been incredibly powerful for, not only for the Syrian community, but many of these communities where the refugee crises are getting out of hand. It's allowing a lot of people to confront their fear and to take it personally. I've seen a lot of positive resistance in light of the travel ban.
How much money has the band raised for Syria?
For our new album, "Elements," we donated $3000 from our pre-order straight to Karam Foundation, a US-based not-for-profit centered around building a better future for Syria. And the pre-order itself raised $11,500. Since then it's just a lot of one-off benefit events, a few hundred dollars here, a few hundred dollars there, 20% of our merchandise sales. I'm sure we're around $5000 this year alone. Aside from that, I'm always just donating personally and through my family. It hits very close to home.
It's pretty unlivable over there right now and just to kind of give a little perspective: growing up, one dollar meant 50 Syrian pounds. Now it's more like one dollar equals 400 pounds. So the cost of goods has inflated by eight or nine times. Just to get bread is that much more expensive and there's not much left of it. And most people aren't able to work anymore because of the conditions. Every dollar you make is now worth an eighth or a ninth of what it used to be. So when we send American dollars for Syrian charity in general, it's worth so much because it's still a dollar to us, but it's worth eight or nine times of what is was worth before.
It could be the difference between a family eating or getting medicine or having blankets to sleep.
Is there anything else people need to know about the band or the Syrian conflict that's being overlooked?
I always make it a point to say that people should just understand they have the ability to make a positive impact. This is a really intense crisis but there are a lot of organizations in our backyard, right here in the US, not-for-profit orgs, that are doing fantastic work and are perfectly transparent about what they're doing and to just not shy away from that. This is the time to act.
Karam Foundation is one example, but there's also the Syrian American Medical Society, there's the Syrian American Council, and there's plenty of others.
I urge people to connect to this, and to care.