Why Global Citizens Should Care
Voting is a fundamental right for people living in democracies. The United Nations' Global Goal 16 calls on countries to protect this right and ensure fair elections. You can join us in taking action here. 
---
In Estonia, citizens can vote online. Nearly 44% of the electorate chose this route in the last election. For those who wanted to vote in person, lines were shorter.
Estonia has invested in ways to make voting easier for citizens, removing barriers and providing transparent information.  
The United States has often gone in the opposite direction in recent years. While the effort to expand voting rights has faced resistance and attacks throughout US history, the 2013 Supreme Court decision in Shelby County v. Holder enabled state legislators to intensify voter suppression tactics by removing a key provision from the Voting Rights Act of 1965. 
Take Action: Check Your Registration Status With Just Vote Here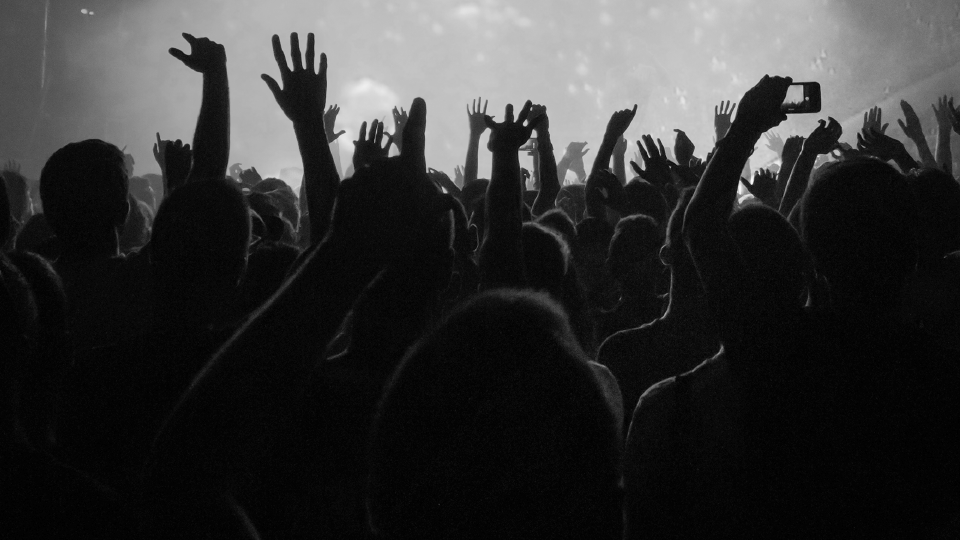 A Board of Elections worker wears a protective mask while checking ballots, July 22, 2020, in New York.
Image: John Minchillo/AP
Since then, a "tidal wave" of voter suppression has occurred. That's one reason why more than 42% of voters failed to cast a ballot in the 2016 presidential election. 
Heading into the 2020 election, voting experts and watchdog groups are alarmed that the will of the people could be undermined by voter suppression, especially since an unprecedented amount of citizens plan to vote by mail due to COVID-19. 
"The challenge with voter suppression throughout the country's entire history is that it's constantly evolving and taking on new forms," Victoria Wenger, an attorney at the NAACP's Legal Defense and Education Fund who leads their Prepared to Vote campaign, told Global Citizen.
"And now we're in the midst of a global pandemic, and some of the lessons we learned to combat voter suppression aren't directly applicable," she said. "We have to be aware of how to address new and compounded forms of voter suppression." 
In recent weeks, efforts have been made to reorganize and block funding to the United States Post Office (USPS), disrupting the agency's ability to send, receive, and sort mail. The USPS sent letters to 46 states and Washington, DC, that voters could be disenfranchised as a result. 
"We're relying on the post office to maintain our democracy and our health," Wenger said. "It's safer for people to vote from home rather than congregating in public."
The voter suppression tactics that are emerging exacerbate older barriers and forms of exclusion that disproportionately impact people of color — especially Black communities — and those living in poverty.
Here are five voting barriers in the US that have gotten worse amid the ongoing pandemic, and how you can help.  
---
1. Voter ID Laws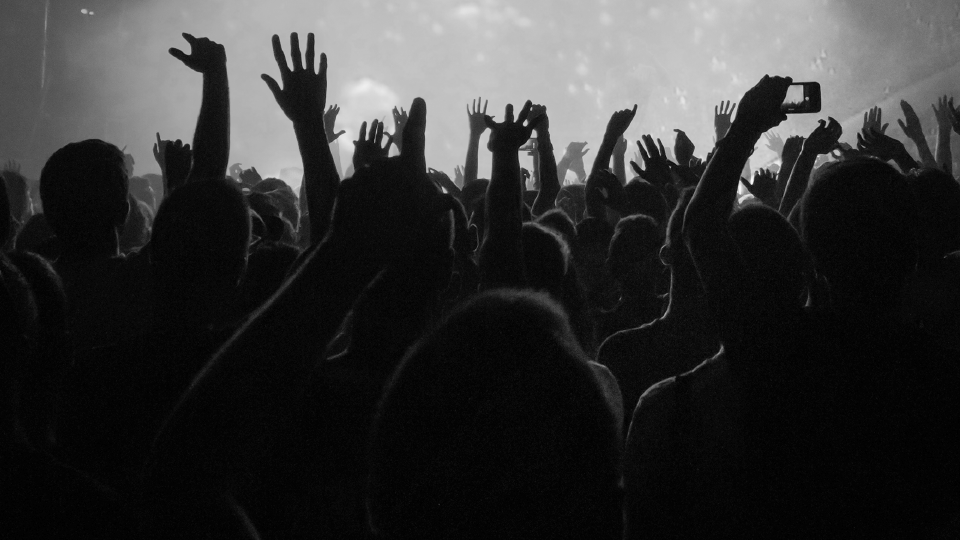 In this Feb. 26, 2014, file photo, an election official checks a voter's photo identification at an early voting polling site in Austin, Texas.
Image: Eric Gay/AP
Thirty-six states across the US have voter identification laws that require citizens to present an ID of some sort at polling sites before they can vote. These laws are ostensibly enacted to prevent people from assuming another person's identity to vote. However, there is a little evidence that voter fraud of this or any other kind occurs in any meaningful sense in the US. 
As a result, the real effect of voter ID laws ends up being the further disenfranchisement of historically disenfranchised citizens — including low-income voters, people of color, young people, and people with disabilities — who may have trouble obtaining the proper ID, either because they can't afford one, have trouble traveling to an ID location, or are intimidated or confused by the new rules. 
The scale of disenfranchisement is not minor either. More than 21 million people across the country don't have the necessary IDs to vote. 
Voter ID laws often act like modern-day poll taxes — the set of Jim Crow financial barriers designed to disenfranchise Black people —because they put a price tag on voting that excludes certain demographics.
In Texas, for example, citizens are allowed to use their gun licenses to vote, but those with student IDs have to acquire another form of identification before they can vote. 
"More than 80% of handgun licenses issued to Texans in 2018 went to white Texans," according to the nonpartisan law and policy center the Brennan Center for Justice, "while more than half of the students in the University of Texas system are racial or ethnic minorities."
In Georgia, a 2017 law requiring that a citizen's name be spelled exactly the same on all registration documents, otherwise they would be purged from voting rolls, blocked more than 51,000 citizens, 80% of whom were people of color, from voting in the 2018 election. 
The states with the strictest laws generally tend to be those previously required to get preclearance from the federal government under the Voting Rights Act of 1965 before enacting new voting laws. The Shelby County V Holder decision ended this preclearance measure, which was intended to prevent discriminatory policies from Jim Crow states.
"Voter ID laws are founded on a lot of unsubstantiated facts," Wenger said. "They're a solution in search of a problem, because voter fraud simply isn't there."
How You Can Help
In the weeks and months ahead, you can help ensure that members of your community have the right ID to vote by reviewing state-by-state voting requirements here. You can also volunteer with voting rights groups such as HeadCount, the NAACP Legal Defense and Education Fund, and When We All Vote to provide transportation to people to obtain the right ID, explain the details of voting requirements to those who may be confused, and call on your local politicians to make voting easier. 
---
2. Voter Registration Challenges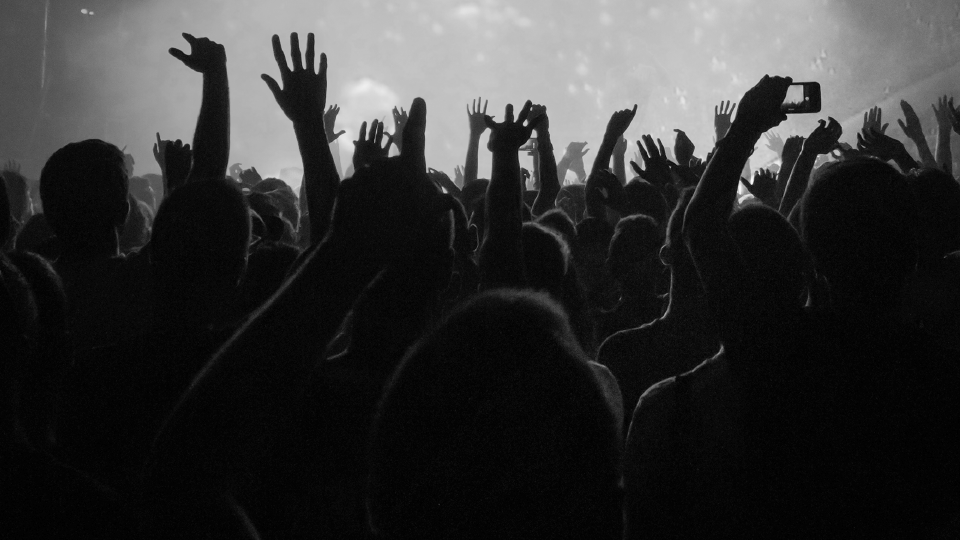 A holds a clipboard asking people passing by to register to vote as demonstrators protest the death of George Floyd, on June 4, 2020 in Washington, DC.
Image: Evan Vucci/AP
In 2008, nearly 3 million US citizens were barred from voting in the presidential election after showing up to their local polling sites because they weren't registered to vote.
Voluntary and shifting voter registration rules disenfranchise huge swaths of people. As of 2016, more than 50 million US citizens were ineligible to vote because they hadn't registered.
In many states, voters have to register several weeks before an election takes place, when they may not even be aware of or concerned about the upcoming election. More than a dozen states don't allow online registration, forcing people to travel to a government location even when they may not have access to transportation. Some states require voters to have a license number before registering, creating another barrier. In all states, prospective voters may not have the right information needed to register, and tens of millions of citizens don't have access to the internet at home, making it hard to do their own research. 
The COVID-19 pandemic has made these barriers worse, according to Wenger.
"It's hard to talk about this election year without acknowledging the new challenges that COVID is presenting for groups that engage and actuate voters through registration drives," she said. 
"The mechanisms [for increasing voter registration] are limited by the fact that we have to social distance," she added. "People aren't able to engage, or door knock, register people one by one."
States can remove barriers by allowing same-day voter registration or automatically registering people to vote when they turn 18, get a driver's license, or fill out other state documentation. Eighteen states have since taken this route, leading to skyrocketing rates of registration and voter turnout. 
States can also make their online voter registration forms more intuitive and easier to navigate. 
How You Can Help
In the meantime, you can help your friends, family, and community members register to vote by ensuring they have the right information. 
---
3. Voter Roll Purges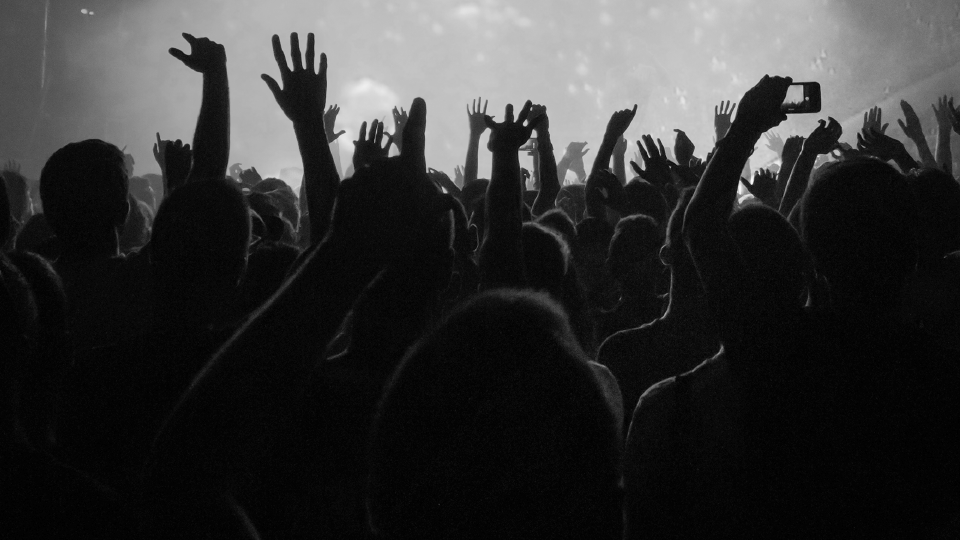 A voter marks a ballot for the New Hampshire primary inside a voting booth at a polling place, Feb. 9, 2016, in Manchester, N.H.
Image: David Goldman/AP
Election officials regularly review voter rolls and remove names of people who are thought to be dead, have moved, or be ineligible to vote for some other reason, such as having a felony conviction.
This is known as a "voter purge."
While voter purges may seem like rudimentary clerical work, they often lead to eligible voters being deprived of their right to vote. 
In New York, for instance, election officials illegally removed 200,000 eligible voters before the 2016 presidential primary election. In Virginia, a voter purge in 2013 had a 17% error rate. Prior to the 2018 statewide election in Georgia, officials removed 107,000 eligible voters from voting records in 2017 simply because they didn't show up to previous elections. Black voters were disproportionately affected.
The anticipated surge in voting by mail because of COVID-19 could intersect with voting roll purges in disastrous ways, according to the Brennan Center. Voter purges have increased in recent years, but in past election cycles, voters often were able to at least contest illegal purges while voting in person. People who intend to vote by mail may not have the opportunity to check their registration status in time, which could prevent them from participating.
Another factor unique to COVID-19 is the looming eviction crisis in the country. As people get evicted from their homes, they may have trouble voting in the upcoming election, according to Wenger.
"We can't ignore the housing crisis that we're facing and how renters are not going to be protected by their addresses," she said. "The mass displacement could impact the electorate. People are balancing a lot right now — if you're thinking about where you're going to live or where your kids are going to be able to learn from, thinking about the fact that you'll have to reregister is a lot for people to manage."
How You Can Help
You can check your registration status online here and encourage your community members to do the same. 
---
4. Disrupted Polling Sites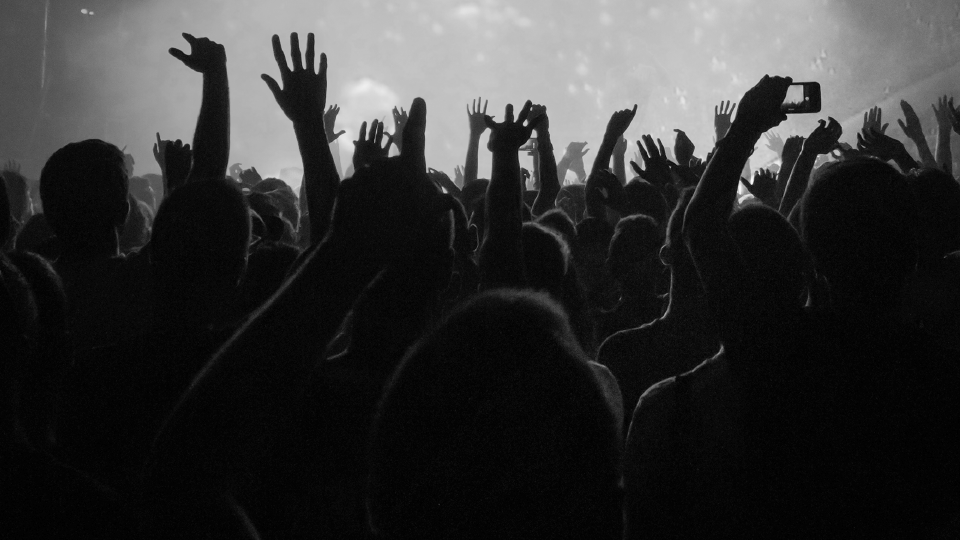 People wait in a line to vote in the Georgia's primary election at Park Tavern on June 9, 2020, in Atlanta.
Image: Brynn Anderson/AP
The coronavirus pandemic has reshaped the contours of voting in the US — up to 75% of Americans could vote by mail, more than triple the percentage in 2016, because of precautionary public health measures. 
Millions of people will still choose to vote in person out of personal preference and for peace of mind.  
In many states, these voters could face long lines, closed polling sites, and locations that are under-resourced and understaffed.
In recent local elections in states such as Wisconsin, Georgia, and Kentucky, voters waited for hours in lines because of poll closures in predominantly Black and low-income neighborhoods. 
Polling sites could also face staffing shortages. Many states are waiting for federal support to ensure poll workers have personal protective equipment (PPE) and sanitary supplies to prevent COVID-19 infections. Without these guarantees, long-time poll workers, many of whom are over the age of 65, may choose to sit out this election for safety reasons, leading to widespread poll worker shortages. 
Wenger said that towns and cities are running out of time to ensure a safe 2020 election as they wait on funds from the federal government.
"Every single day we tick down to Nov. 3 is time lost," she said. "And there's things we need to happen right now, like determining ballot design and the printing of ballots, training and hiring poll workers, ordering PPE — all of these protective steps that need to happen at the local level, where elections are truly administered."
How You Can Help
You can help out by volunteering as a poll site worker in your community, volunteering to drive people to polling sites, and calling on government officials to ensure polling sites have adequate resources.
---
5. Attacks on Voting by Mail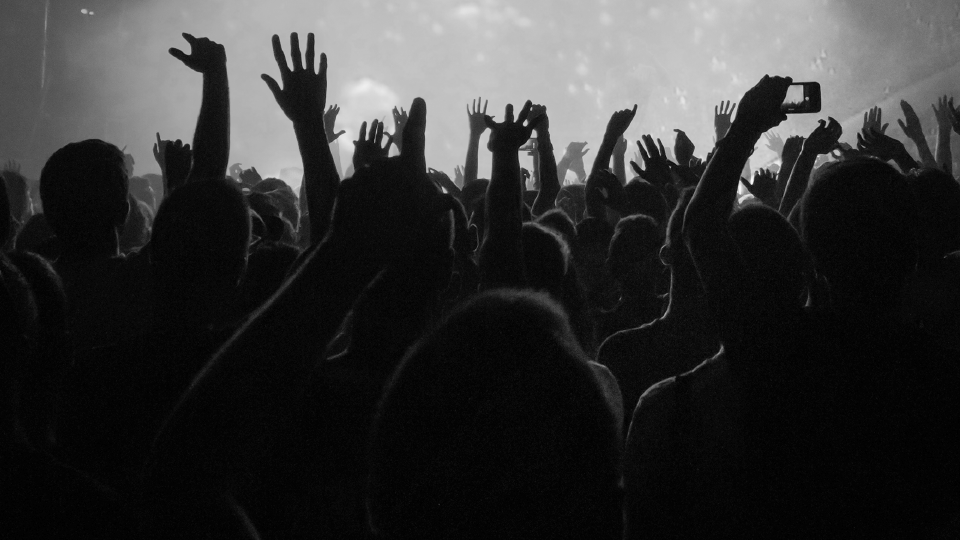 Vote-by-mail ballots are shown in U.S. Postal service sorting trays, Wednesday, Aug. 5, 2020, at the King County Elections headquarters in Renton, Wash., south of Seattle.
Image: Ted S. Warren/AP
Voting by mail should be straightforward — citizens receive their ballots in the mail, fill them out, mail them back or drop them off, and then voting officials count them. 
But recent efforts have been made to undermine the ability of the United States Postal Service to effectively carry out its mission of delivering, receiving, and sorting mail. 
Sorting machines for mail have been removed from post offices, mail drop-off boxes have been taken from street corners, and USPS funding has been restricted.
To make matters worse, a massive misinformation campaign is unfolding across social media. The nonprofit publication ProPublica found that half of all top-performing posts concerning voting by mail on social media sites were false or misleading. By the time the election rolls around, the force of these claims could spur widespread mistrust of the outcome.  
"We're combating a lot of misinformation about the reliability of mail-in ballots, or misinformation about fraud or security when it comes to voting by mail," Wenger said. "And the truth of the matter is, most states have had some form of vote by mail for years now and the evidence shows it works." 
Voting fraudulently by mail is extremely rare. In fact, a review of more than 15.5 million mail-in ballots in Oregon since 1998 found only 14 instances of fraud. 
It's also nearly impossible for foreign actors to disrupt mail-in ballots. Each election, new ballot ballot designs with dozens of unique features are created to make it difficult for false ballots to be printed and other security measures ensure safety, according to Reuters.  
Wenger said that ongoing misinfomation could impact voter participation. 
"Fear-mongering and creating an air of intimidation make people feel that they would be putting themselves at risk for exercising their right to vote," she added. "It's a classic form of suppression."
How You Can Help
You can protect the integrity of voting by mail by calling on legislators to support the USPS, researching how to vote by mail, and delivering your ballot well in advance of Election Day. 
---
Global Citizen and HeadCount have teamed up to launch Just Vote, a campaign mobilizing young Americans to register to vote ahead of the 2020 election and beyond. As part of the campaign, your favorite artists and entertainers are offering exclusive experiences, performances, and memorabilia — and they can only be unlocked once eligible voters check their voter registration status. Learn more about Just Vote and how you can take action here.