Did you know there are more than 500 million smallholder farmers globally, each working on less than 2 acres of land, often struggling to make ends meet each year? While they cover less than 12% of all agricultural land, these smallholder farmers provide 35% of the food consumed globally, providing essential nutrients for rural communities in particular. 
In recent years, the climate crisis has become an overwhelming challenge for millions of these farmers. Increasing droughts, floods, and heatwaves have made it harder to bring crops to harvest, and the spread of pests and diseases fueled by warmer temperatures has made things even worse. Often lacking adequate insurance, smallholder farmers are usually one disaster away from having to sell their resources and land, and losing their productivity is a direct blow to people's access to food. 
Despite this dire situation and how much the world relies on the food they produce, smallholder farmers receive just 1.7% of climate finance worldwide, according to Global Citizen partner the Ban Ki-moon Centre for Global Citizens (BKMC). It's for this reason that the organization is elevating the voices of smallholder farmers and advocates through its new program for Youth Agri Champions. 
The first 11 members of this esteemed group, all hailing from countries in Africa, are working to transform community agriculture into a sustainable and resilient field that can feed communities, restore ecosystems, and rebalance the scales to support young people and women. 
In the lead-up to the UN Climate Change Conference COP27, the champions developed a list of demands that were then presented by two representatives of the youth agri champions' group at an official COP27 BKMC side event on Nov. 14. The three demands are practical, achievable, and would have reverberating benefits for smallholder farming communities worldwide. 
First, the group calls on countries to fund climate resilience training and support for farmers so that they can adapt to changing environmental conditions. This would have to involve culture-specific education and resources, "farmer field schools" to impart knowledge on an ongoing basis, and widespread access to key farming technologies. 
Climate smart training should also include programs to phase out excessive fertilizer use and "monocropping practices" — i.e. growing a single crop year after year on the same land — that degrade soil, the group argues. 
The second demand is that smallholder farmers need support accessing available grants and loans for climate adaptation purposes. Beyond this technical assistance, farmers also require larger amounts of funding. In this regard, developed countries must show leadership and actually follow through on their years-old promise to deliver $100 billion in climate financing annually to developing countries. 
The true scale of adaptation financing, however, needs to be closer to $1.3 trillion annually. Although this seems like a lot, mobilizing this amount would safeguard both the global economy and the future of the world's food system. In other words, we can't afford not to raise these funds, the Youth Agri-Champions argue. 
Finally, universal forms of agricultural insurance need to be made available so that farmers can recover from the worsening environmental disasters caused by the climate crisis. Having baseline insurance schemes will empower farmers to invest in their own properties and expand their businesses, confident in the knowledge that if something goes wrong, they'll receive assistance. Farmers in many developed countries do receive extensive subsidies and insurance for their products, however, these sort of insurance plans need to be easily accessible to farmers everywhere. 
The Youth Agri Champions and the Ban Ki-moon Centre will continue to advocate for these demands to be widely visible in the months ahead as more pressure builds for international climate finance at global events such as COP27 and the G20. 
As part of this advocacy work, we caught up with some of the young agri champions driving forward the movement to protect and empower smallholder farmers globally, to find out more about the action they're taking for farmers in their communities.
Jean Claude Niyomugabo, Rwanda
I am delighted to share that I have been selected by @bankimooncentre as one of #youthagrichampions

With others, we will work together this summer to prepare best-practice examples & a @Cop27P demand paper from experiences adapting to the impacts of #climatechange in #Africa! pic.twitter.com/p8NQvqrSzY

— Jean Claude NIYOMUGABO (@jcniyomugabo) July 18, 2022
As the COVID-19 pandemic shut down economic sectors globally, Jean Claude Niyomugabo saw how smallholders farmers in Rwanda had little social safety net to endure the disruptions. 
The pandemic came amid the worsening impacts of climate change, which seemed to be hitting farmers — reliant on stable weather conditions — the worst. 
So Niyomugabo decided to start Speke Farms, an organization that provides climate-smart agricultural assistance to farmers, while also giving access to opportunities for young people and women looking to expand their roles in this field. 
"We provide training on climate-smart agriculture and we help farmers boost their production, navigate risk, and help them get more money," he said. "We teach them how they can conserve the soil and water in ways that preserve production for future generations."
Niyomugabo works with about 200 farmers currently but hopes to expand his group's work to encompass 5,000 farmers and work with agricultural organizers in other countries. The BKMC Youth Agri Champion program has already connected him with fellow advocates in Rwanda and across Africa, and he hopes to leverage these connections as he expands his business.  
Right now, he's focusing on making sure farmers have access to technology that can inform them about weather patterns, cool storage facilities to store produce, and markets where they can sell their products. Speke Farms is also providing information on cover crops and soil maintenance and distributing climate-resilient seeds. 
"We are trying our best to make sure the farmers are able to combat the effects of climate change," he told us. 
Azeez Akanni Salawu, Nigeria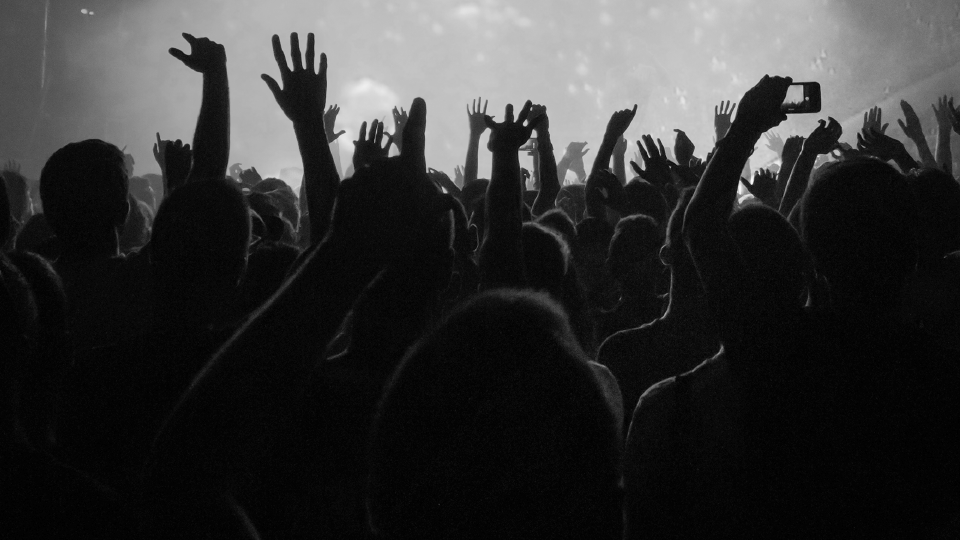 Image: Azeez Salawu
Azeez Akanni Salawu focused on the agricultural impacts of climate change such as increased flooding, droughts, and increased temperatures during his undergraduate studies.  
He then pursued a master's degree in crop production to get a better understanding of the science of farming. Once he graduated, he put his knowledge to work by founding an organization that supports smallholder farmers, and becoming an advocate for climate-resilient farming in Nigeria. 
Salawu focuses on climate adaptation by helping farmers adopt better practices, advocating for governmental policies that support smallholder farmers, and empowering youth and women farmers who have been traditionally excluded from agricultural spaces.  
"The agriculture policies are not smallholder farmer friendly nor women and youth friendly," he said. "The policies only favor the big farmers, the commercial farmers, because they have access to all these things."
Saluwu is creating more opportunities for smallholder farmers to make their concerns heard and using the connections he's made through the BKMC program to broaden his focus to the global stage. 
At COP27, he's advocating for financing and support for smallholder farmers. 
"We don't want a talk show this time around," Salawu told us. "We're looking at the polluters, the countries that have made climate commitments, to actually come up with the funds and turn commitments to implementation. 
"We need them to stay committed to their promises, the $100 billion for climate finance," he said. "The adaptation fund should be enhanced. There's a need for Global North countries to fulfill their promises to Global South countries. Climate change is already here and we need measures that will help developing countries survive and become more resilient." 
Caroline Catherine Wanjiru Moko, Kenya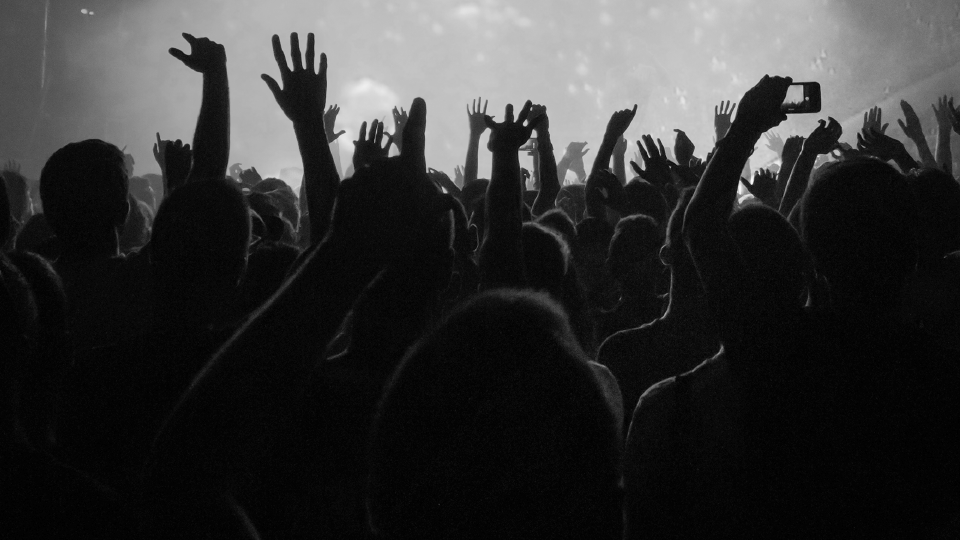 Most farmers use chemical fertilizers and pesticides because it's easier than organic methods that call for the careful cultivation and management of land and wildlife. 
But this dominant approach undermines the long-term stability of food systems, the planet, and people's health by polluting the soil and sources of water. 
Caroline Moko is directly challenging the status quo by championing organic farming and expanding access to organic produce in Kenya. With her partner, she runs a shop that sells organic produce at affordable prices, and she uses farmland to grow vegetables according to seasonal patterns. She also helps educate farmers on organic principles and methods. 
"Organic produce is seasonal, you have to work with nature and the seasons as they come," Moko said. "We try to encourage people to eat according to the seasons, so they can enjoy foods that are nutritious, and that can be available at different times of the year."
"Here in Kenya, we have the mango season between December all the way to March," she said. "And you find that when you buy a mango from April through November, high chances are they'll be very bitter and sour, because they're being forced to grow, the farmers who are growing them are not working with nature, they're buying fertilizers and chemicals to force the fruits to grow, which is not sustainable." 
As a woman in the agricultural field, Moko has faced her fair share of challenges, she said, noting that she's often overlooked or passed over because of her age and gender. 
But she's inspired by her work with the BKMC Youth Agri Champions who are all elevating the voices of youth farmers and entrepreneurs. 
"It was a very eye-opening experience," she said. "We were able to engage with people from different organizations and we learned from their experiences and knowledge around the food systems." 
"We are working on a project that involves exchange tours, so we can visit and learn from one another to learn sustainable ways to adapt to climate change," she said. 
While Moko won't be attending COP27, she said that climate financing commitments should come with measures for transparency and accountability to ensure that farmers are the ones actually receiving the funds.  
Richard Kachungu, Zambia 
#NewProfilePicpic.twitter.com/h6enlyPuP9

— Richard Kachungu (@RKachungu) May 27, 2022
While studying economics at the University of Zambia, Richard Kachungu and his friends began thinking of the ways in which they could use their academic degrees to improve lives in Zambia. 
"We didn't just want to be graduates who finished and got a job," he said. "Our focus was, 'how do we create impact with the knowledge we're creating?'"
"We looked at various sectors in the country," he said. "With our backgrounds and passion for the food system, it all narrowed down to agriculture as the area with the potential to create employment for fellow young people."
An estimated 26% of Zambia's youth population are unemployed, up from around 15% in 2021, according to Statista. 
Agriculture accounts for more than half of the country's economic output, yet opportunities in the sector are skewed to favor commercial interests and to disadvantage young people and women, who struggle to get access to land, finance, and markets, according to Kachungu. 
In 2015, he helped found the Young Emerging Farmers Initiative (YEFI) to address these disparities and even the playing field, opening up opportunities for marginalized groups. 
YEFI has supported more than 30,000 young people over the years and has developed a network of 500,000 affiliates, Kachungu said. He's currently working to develop a youth farmer's federation to act as a political bloc that can lobby and advocate for policies.
YEFI's main focus is promoting agroecology, an approach to farming that allows surrounding ecosystems and wildlife to thrive by minimizing chemical interventions and prioritizing seasonal produce. Agroecology can help restore soil conditions, improve water quality, increase the ability of green spaces to absorb carbon emissions, and ultimately yield better quality food for communities. 
Kachungu said that youth and women smallholder farmers need several forms of assistance to successfully transition to this agroecology. First, the government must enact policy reforms that allow them to more easily acquire land. Second, they need access to finance to get their operations off the ground, and then access to markets to ensure they have commercial viability. Finally, they need insurance to help them survive climate and other disruptions. 
Kachungu stressed that developed countries need to follow through on commitments for international climate finance and then go further to deliver the $1.3 trillion needed for holistic climate adaptation. 
"There needs to be a plan on how these funds are coming in over the next 10 or 20 years so farmers and people in the food system are aware of these commitments and can plan," he told us. 
World leaders have made lofty climate pledges for years, but only when these funds are mobilized, can the hard work of transforming the world's food system begin — with youth farmers leading the way.
Kachungu said: "We need to localize climate action, and simplify it so that an ordinary citizen in a rural community can understand what we're talking about, and they understand they have a role to play in the positive transformation of this sector and the environment in general."
The Youth Agri Champions know what's needed from world leaders to reach more farmers and provide sustainable solutions. Head here to read and share the Youth Agri Champions' paper highlighting their demands.