---
Why Global Citizens Should Care
Television has huge potential for raising awareness of global issues and inspiring people to take action. Following David Attenborough's Blue Planet II, for example, more than half of people in the UK and US have reportedly cut their plastic use. Join the movement by taking action here to combat plastic pollution, and support the UN's Global Goals. 
---
The glitzy annual event that hands out awards to the stars of British TV is over for another year. But Bafta (the British Academy of Film and Television Art) has been in the news again this week with a call for television to feature more plotlines relating to climate change and the environment.
Bafta released a new report on Wednesday that revealed the word "cake" was mentioned 15 times more than climate change in non-news British television programming (possibly down to the Great British Bake-off effect) — with 46,063 mentions compared to 3,125 mentions of climate change.
Meanwhile, cats also get far more of a look in, with almost five times more mentions than climate change, and "picnics" also beat climate change as a topic. "Climate change" references came up a similar amount of times as the words "zombie", "urine", and "rhubarb". Suffice to say that "Brexit" got a much higher number of mentions than all of these.
The report, Subtitles to Save the World, features analysis from Deloitte of the subtitles of more than 128,000 programmes which aired on the BBC, ITV, Channel 4, and Sky between September 2017 and September 2018.   
As well as "climate change" researchers tracked other words relating to the environment including food waste, vegan, meat-free, carbon offsetting, green energy, eco-friendly and solar power.
The analysis found what the report said was a "mismatch" between the prevalence of the words and the impact that area had on individuals' carbon footprint (for example "food" got a lot more mention than "energy", which has more of impact on carbon footprint than food consumption).
Some notable examples were mentions of vegan eating on ITV's Coronation Street and solar panels on BBC's Escape to the Country:
"I have got some mates from Weatherfield Vegan Association coming round for a talk". "Well I'm sorry but you're gonna have to talk about avocados somewhere else." Coronation Street, ITV.

"We'd like the new property to maybe include some eco-features. So, we're thinking more along the lines of solar power. Maybe ground-source heat pump system. Something just to be a little bit more greener." Escape to the Country, BBC.
But Bafta is now calling for more environment-orientated plot lines in upcoming TV shows. The report concluded:
"Climate change was first reported in 1912, and yet we still find ourselves on the verge of a climate catastrophe today which suggests that merely reporting the facts cannot remain the industry's sole approach; comedy, drama, and entertainment have different but equally important means to create engagement and tangible solutions."
"It's time to write a different script," Bafta's chairwoman, Dame Pippa Harris said in reaction to the findings. She urged the industry to "use powerful human stories to connect audiences with the world around them."
Harris also cautioned against unhelpful phrases in television such as "climate change winners and losers" as that would suggest there could be winners from climate charge, which is not the case.  
Aaron Mathews, Bafta's head of industry sustainability told the BBC that on-air conversations about the environment were at "quite a low level at the moment." He referenced the finding that climate change is on a par with zombies in numbers of mentions, adding that "obviously there's no zombie apocalypse on the horizon but a climate change one."
'Never before have we had such an awareness of what we are doing to the planet and never before have we had the power to do something about that. Surely we have a responsibility to care for our blue planet.' - Sir David Attenborough#BluePlanet2pic.twitter.com/x0egn2gVhk

— BBC Earth (@BBCEarth) December 10, 2017
We're already seeing the impact that TV programmes can have, both in raising awareness of an issue and inspiring people to take action. Following David Attenborough's 2017 documentary series Blue Planet II, for example, more than half of people surveyed in the US and UK said they had reduced their single-use plastic consumption. 
Meanwhile, research from mental health charity Mind suggests that plot lines about mental health on soap operas were followed by an increase in the number of people reaching out to a friend or family member for support or contacting a professional, the BBC reported.
By the same token, mentioning the issue and talking about ways to mitigate climate change, like eating less meat and recycling, could well increase action from audiences, suggests Bafta.
Screenwriter Lisa Holdsworth told the BBC that even small references like showing people recycling can make a difference.
"We're beginning to see the real-life effects of climate change on people who've no choice but to bear the brunt of it and, I think, if television and drama are not reflecting that, we're not doing our job properly," she said.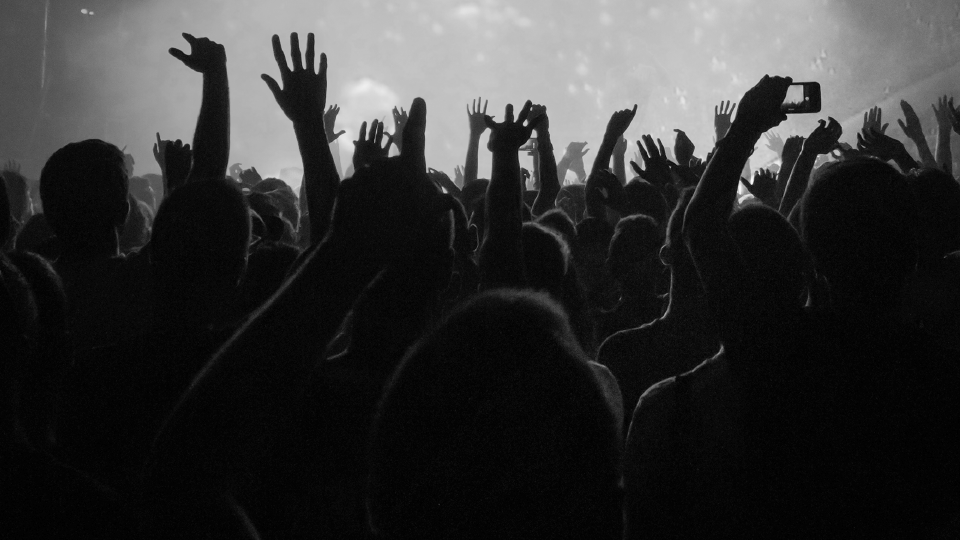 Cats got a lot more mentions than climate change on TV last year.
Cats got a lot more mentions than climate change on TV last year.

So, all this begs the question: what would we like to see our favourite characters saying to increase climate awareness? 
The report makes no speciifc suggests but perhaps we'll start to see a tour of eco-homes on Location Location Location, or sustainable protein in the form of insects served up on Saturday Kitchen. Or perhaps a surly teenager in the latest drama will be told-off for not doing the recycling.
We'll have to watch this space for whether scriptwriters and producers take up the call. 
i'm emotional bye ... #KillingEve#BAFTASpic.twitter.com/np3rmseHv4

— chloé 🍒 (@xuytugi) May 12, 2019