Climate change is an increasingly serious threat for Africans. Despite being responsible for just 4% of global greenhouse gas emissions, the continent is among the regions that are most vulnerable to the effects of climate change, which has already resulted in numerous environmental and economic losses for people living on the continent. 
Nigeria, though a developing country, is Africa's biggest economy and is home to a population of over 200 million people. Like other countries in Africa, Nigeria faces numerous challenges resulting from the impacts of climate change. This impact can be seen in rising temperatures, inconsistent rain patterns, flooding, drought, and polluted fresh water resources. 
Climate change has also accelerated extreme poverty and insecurity in low-income vulnerable communities — with 118 million people living in extreme poverty set to be exposed to droughts, floods, and extreme heat by 2030, according to the World Meteorological Organisation's "State of the Climate in Africa" report, published in October. 
Floods are one of the most visible effects of climate change in Nigeria and, in December 2020, at least 129,000 people were affected by flooding across Nigeria, with 68 people losing their lives. 
Young climate activists like 22-year old Azeez Abubakar are leading climate action locally in Nigeria and across Africa to challenge the status quo. Abubakar is a Global Citizen x BeyGOOD Fellow, UN Environment Programme (UNEP) roundtable member, and Youth for Climate Action Nigeria representative.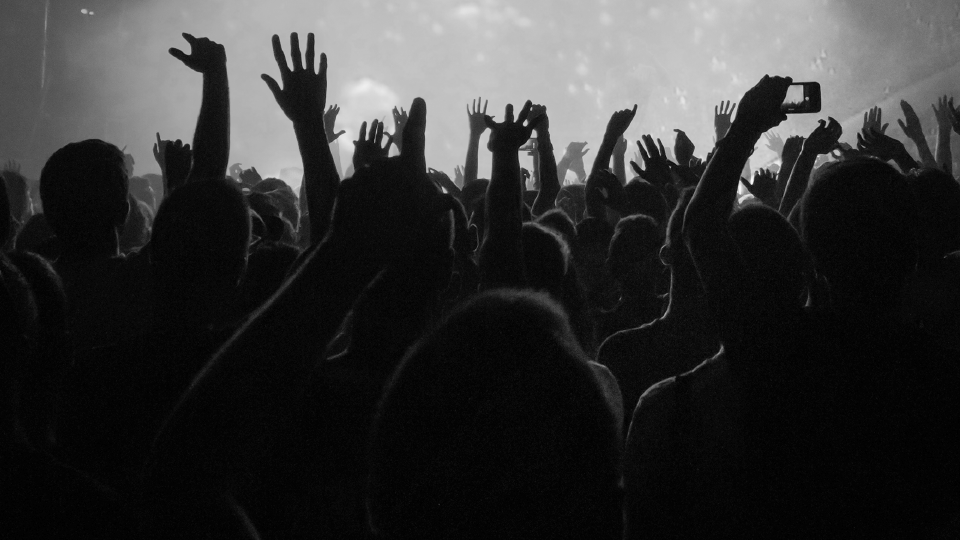 Global Citizen spoke with Abubakar, who is attending the United Nations Climate Change Conference (COP26) in Glasgow, Scotland, to better understand the effect of climate change on vulnerable communities, what actions are urgently needed in the climate crisis fight, and how he intends to advocate for climate action for the African continent at COP26.
Global Citizen: What inspired you to kickstart your climate activism? How did you take your first steps on your activism journey?
Abubakar: Five years ago, I was in a car with my brother, trying to look through the car window but it was so difficult to see what's going on outside due to the heavy rainfall. The rain was falling so heavily that I felt for a moment like it might actually damage or dent the exterior of the car. I noticed that it wasn't just rainwater but a mix of small-sized solid ice.
That evening, we were stuck in traffic on a popular bridge in Lagos State, Nigeria (Third Mainland bridge) when the winds got strong. The rain was torrential and I couldn't help but feel like the water below was going to rise and flood the bridge, sweeping the cars and the terrified people inside them off into the depths of the Atlantic Ocean. 
It was horrifying. I could hear and feel the panic of all those stranded on the bridge, awaiting their fate. The rain kept falling for three whole hours. My brother and I were so scared the water tide below could collapse the bridge. 
To put it simply, it was a horrible and traumatic experience. I do not want anyone to have to go through it. Eventually, the rain stopped falling and cars started moving gradually. We got home feeling thankful that the incident wasn't worse than it was. I started thinking "what if we all got swept into the ocean that evening?" I started researching what could have caused it. I discovered it was one of the climate change impacts. Not a lot of people have been lucky to survive an experience like this. 
Many people in my community, vulnerable people who in some cases can barely put food on the table, people who have contributed the least to causing climate change, these are the people that are most affected. These are the people whose properties are damaged, whose livelihoods are lost, caused not just by flooding but also drought and desertification.  
Yet, governments of developed countries are ignoring the scale of the problem. They have done very little to help developing countries that suffer from climate-induced loss and damage. This is not fair. This is climate injustice. Due to this, I started advocating for adequate finance for climate-induced loss and damage. Developed countries must help developing countries adapt and build resilience against the climate crisis now!

You're heading to COP26. What made you want to be at the conference and what are you most excited about doing there? 
As a young person negatively affected by climate change impacts, It is important to note that being at COP26 means being able to amplify the voices of the missing majority (millions of young people in Africa and across the world who are actually the most vulnerable to the effects of climate change). 
I think that I shouldn't have to be invited or beg to be in this global forum. I feel that it is my right as a young person to be at COP26. I am excited about delivering the messages of young people to world leaders attending COP26. 
The #MissingMajority campaign led by Restless Development in partnership with myself and four other Youth Power Climate Representatives is an opportunity for young people everywhere who didn't get the chance to be here physically to share their messages with us so that we can share them to world leaders. Also, getting to speak and learn at the different side events hosted by organisations I volunteer for is one of the things I'm most excited about.

Why do you think COP26 is an important platform to advocate for climate justice in Africa?
COP26 brings world leaders together in one country. Therefore, it presents a unique opportunity to get the attention of world leaders to prioritize adaptation, resilience, and loss and damage while addressing mitigation. I will be taking creative actions during COP26 to ensure that big polluters pay for the loss and damage suffered by the most vulnerable communities in Africa who have done the least to cause the climate crisis.
You were also at Pre-COP26 in Milan. What was that like and what was the most important lesson you took away from it?
The #Youth4Climate: #DrivingAmbition and Pre-COP26 event presented a unique opportunity for myself and many other young leaders across the world to co-create a unified youth climate manifesto to be adopted at COP26 in Glasgow. 
The Manifesto covered four thematic areas which include youth driving ambition, sustainable recovery, non-state actors, and climate-conscious society. I participated in the sustainable recovery working group where I ensured that climate-induced loss and damage was included as one of the sub-thematic areas in parallel with adaptation and resilience. 
At this summit, young African voices were ignored but as a young African leader I raised my voice to amplify other African youth at the event. Achieving this meant a lot to me because millions of people in Nigeria and across Africa have suffered from loss and damage. I had the opportunity to engage with the ministers attending Pre-COP26 and challenged them to pledge and make commitment on climate adaptation and resilience, climate-induced loss and damage, and climate mitigation. 
However, it was disappointing to see most of them delivering speeches. We the youth needed answers to questions we asked and wanted them to not just commit to ending the climate crisis but to actually take the needed action to address it now and not later. We need ACTION! ACTION!! ACTION!!!
You're representing a campaign focused on getting more youth voices into climate conversations. Why is that, and why are young voices so important? 
Leaders at COP26 and other global climate summits hold the world's future in their hands. Yet they're not listening to the majority. Young people who are leading climate action are being excluded, especially those from countries most severely affected by climate change where the majority of the world's young people live. 
It poses a serious threat to the success of the summit — climate action will fail without the inclusion of the voices of the world's younger generations. The future of young people is threatened. Young people across the world, especially the most vulnerable ones, are suffering from climate-induced anxiety. 
The climate crisis is a threat to our health now! Young people must be included at all levels in climate discussions, policy making, and decision making. Nothing for us without us! 
How is the climate crisis connected to other underlying social issues experienced in Nigeria?
I think that the climate crisis has accelerated some major social issues in Nigeria and across Africa. In the Northern region of Nigeria where insurgent activities are rampant, the climate crisis is escalating insecurity. 
People in this region are suffering from the adverse effects of climate change such as drought and desertification. This has resulted in low crop yield and hunger. Women and girls are the hardest affected by these impacts. Young men and teenage boys resort to alternative means of income for survival. They are easily deceived by insurgents who promise them a great life if they work for them. 
Also, the climate crisis is disrupting the schooling of millions of children in Nigeria and across Africa resulting in more children out of school. As a result of the climate crisis, people living in poverty in Africa could potentially die of starvation if no action is taken.

What are some of the most common effects of climate change experienced by communities in Nigeria?
Based on the Nigeria Youth Consultation on Climate Change conducted in the lead up to Pre-COP26 in Milan, Italy, it is evident that the climate crisis affects people living in different regions in different ways. People living in the Northern region of Nigeria are suffering from drought and desertification,  low crop yield and hunger. 
In the Southern region, extreme weather events such as heavy rainfalls and heat waves are more frequent and intense. This has affected children's education and pushed a lot of homes into extreme poverty. Imagine a family who can barely put food on their table having their home destroyed due to heavy rainfall. It is devastating and many homes in this situation lack the resources to quickly recover from these challenges.
How do you think the government, big corporations, small businesses, and individuals can play a part in building a more sustainable world?
I think that everyone has a critical role to play in the fight against the climate crisis. The recent IPCC report has confirmed that some changes in the system cannot be reversed. Therefore, it is imperative that we work together to end this crisis. 
I believe in the power of strategic partnerships and meaningful collaboration. Leveraging the 4P (People, Private, Public, Partnership) approach creates a great opportunity to holistically address climate change issues. Governments need to ensure that people can quickly recover from climate change impacts by helping them build resilience and adaptation mechanisms. 
Big corporations can be useful in providing funding in the form of grants to youth-led climate initiatives. They can help create green jobs to ensure a just and inclusive energy transition for all. Small businesses with support from big corporations and the government can adopt clean energy technologies such as solar and biomass solutions. I believe no action is too small to make a difference. 
Therefore, individuals have an important role to play in this fight. It starts by making more eco-friendly lifestyle choices. Individuals need to rethink their lifestyle choices such as eating less meat, using a paper bag instead of a plastic bag or cycling to work in the morning instead of boarding a taxi. All these actions could go a long way in reducing our carbon footprint.