Azeez Tobi Abubakar is a 23-year-old Nigerian climate activist and a member of the Global Citizen Fellowship Program, powered by BeyGOOD.
Here he reflects on his experience growing up in a developing country and seeing the impact of climate change first-hand, and how that shaped his decision to become a climate change activist. He also reflects on both his expectations and the reality of attending his first-ever UN Climate Change Conference (COP), after travelling to Glasgow, Scotland, for this year's COP26. 
COP26, which ran from Oct. 31 to Nov. 12, has put climate action very much in the spotlight, as an urgent global issue that requires immediate and widespread action. You can join us in taking action here to defend the planet, by calling on governmental and corporate leaders to cut carbon emissions and deliver climate financing to those nations on the front lines of climate change. 
You can read more from the In My Own Words series here.
---
My name is Azeez Tobi Abubakar. I am a talented and resourceful 23-year-old from Nigeria with a background in civil engineering. I love all forms of artwork and listening to pop music, and I believe in the power of young people to positively change the world. 
I'm particularly driven to support the most vulnerable groups in the climate crisis, especially in developing countries across the African continent. For my final year thesis, I developed a sustainable design approach that redefines the way hospital buildings are designed in Nigeria to ensure energy efficiency.
As a result, I was shortlisted for the BIM Africa Innovation Awards and earned a Pepperdine School of Public Policy Leading Smart Communities Scholarship and a US Green Building Council (USGBC) Green Associate Credential Scholarship for my work in advancing green buildings in Africa. I'm also part of the Global Citizen Fellowship Program, powered by BeyGOOD.
Growing up in Nigeria, where there are many social issues, has shaped me into who I am today. Having to experience how challenging it can be to survive in a low-income community has made me relate more to people who live in extreme poverty today.
Losing my dad at a very young age was one of the most difficult moments of my life. Although I was a kid I felt how much it hurt my mom. My mom became a single parent who had to take care of three other children. It was not easy for my family, and it challenged me to use my skills to create value for myself and others. That is one of the reasons why I genuinely enjoy lifting others from poverty through the donation of basic materials and empowerment.
I have always been a curious and solutions-driven person since my childhood. My mom used to say she loved how I use Lego bricks to build things. I wasn't exactly the brightest student in class but I asked lots of questions and wanted to learn more beyond what we were taught in class, and I watched a lot of science TV shows as a teenager.
Five years ago, I was in a car with my brother. Rain was falling so heavily I felt it would damage the car. That evening, we were stuck in traffic on a bridge in Lagos State (Third Mainland bridge) when the wind got really strong. The rain was torrential and it felt like the water below was going to rise and flood the bridge, sweeping the cars and terrified people inside them off into the depths. 
It was horrifying. I could hear and feel the panic of everyone stranded on the bridge, awaiting our fate. The rain kept falling for three whole hours. My brother and I were so scared. To put it simply, it was a traumatic experience I wouldn't want anyone to have to go through. 
I started researching what could have caused it, and I discovered it was one of the effects of climate change. It is also evident that the climate crisis is affecting young people mentally. Climate induced anxiety is rapidly growing, particularly in the most vulnerable communities where people like myself live.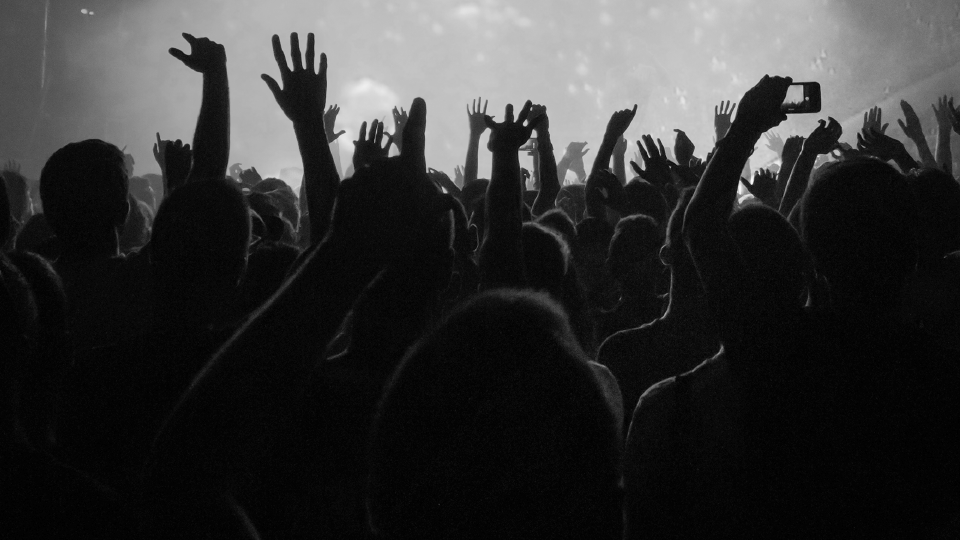 Azeez Abubakar is photographed in Glasgow, Scotland during COP26 on Nov. 6, 2021.
Image: Iman Tajik for Global Citizen
Many people in my community, vulnerable people who in some cases can barely put food on the table, and people who have contributed the least to causing climate change, are the most affected. These are the people whose properties are damaged, whose livelihoods are lost, caused not just by flooding but also by drought and desertification. 
Yet, governments of developed countries are ignoring the scale of the problem. They have done very little to help developing countries that suffer from climate-induced loss and damage. This is not fair. This is climate injustice. Due to this, I started advocating for adequate finance for climate-induced loss and damage. Developed countries must help developing countries adapt and build resilience against the climate crisis now!
I recently attended COP26, my first time at a COP conference, in Glasgow, and I honestly think that we keep repeating the same thing we've been saying for more than two decades now. What really matters is the action that world leaders take after they have made these commitments. 
I expected to see more ambitious and bold commitments and pledges. I wanted to see more action on climate-induced loss and damage, which has in the past not been prioritised in negotiations. I wanted to see a greater sense of accountability and a collective mindset. I wanted to see more actions on recognising the right to a healthy environment for everyone, everywhere. I wanted to see more action taken to ensure a just and inclusive transition to net zero emissions that creates more green jobs for the most vulnerable people affected by the climate crisis. 
I know several activists leading climate action in local communities from developing countries in Africa who couldn't make it to COP26 for one reason or another. Some of them had visa issues while some others did not get accreditation and/or the funding to attend the summit. I feel that COP26 was not inclusive enough. For COP to be inclusive, young people of all backgrounds, especially those affected by the climate crisis need to be supported to effectively participate in the summit.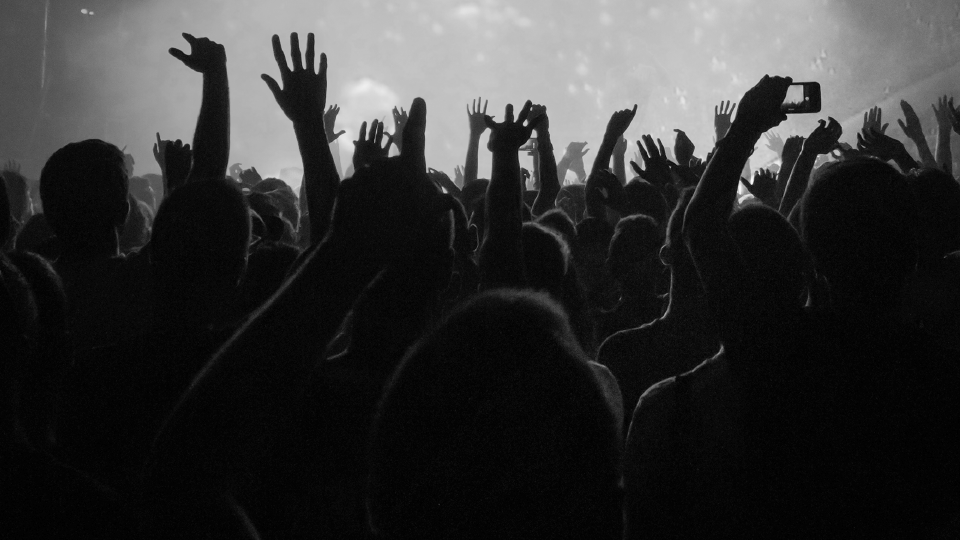 Azeez Abubakar
Azeez Abuakar speaks to fellow participants taking part in the Global Day of Action for Climate Justice in Glasgow, Scotland during COP26 on Nov. 6, 2021.
Iman Tajik for Global Citizen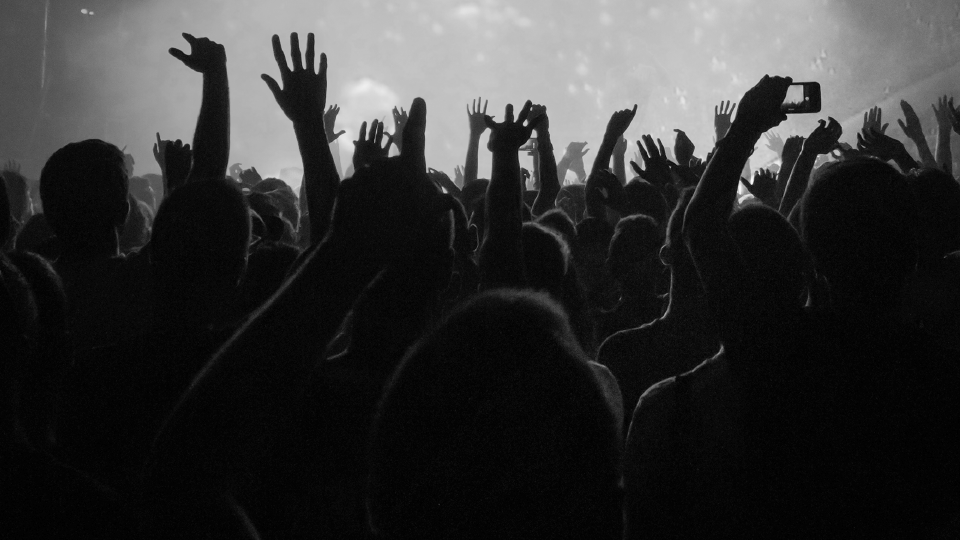 Azeez Abubakar
Participants march in the Global Day of Action for Climate Justice in Glasgow, Scotland during COP26 on Nov. 6, 2021.
Iman Tajik for Global Citizen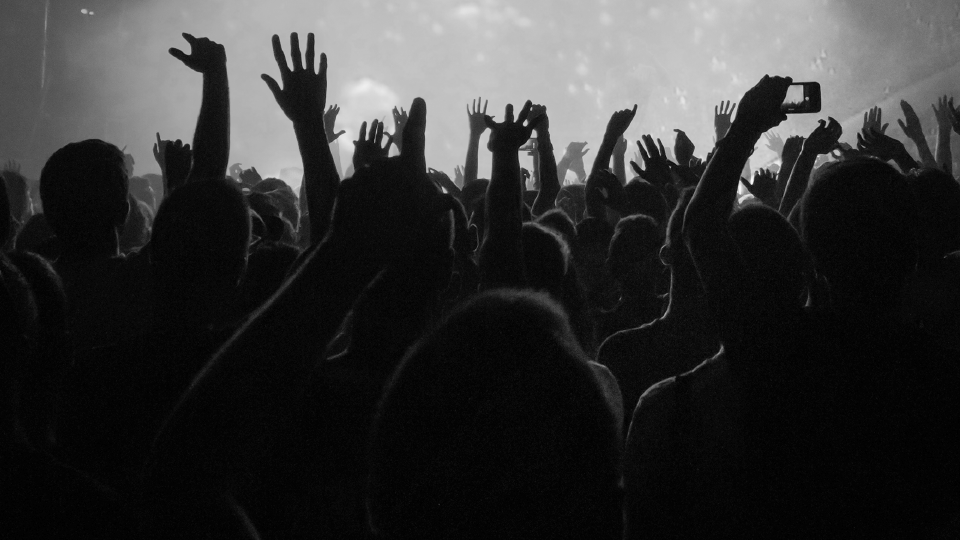 Azeez Abubakar
Participants march in the Global Day of Action for Climate Justice in Glasgow, Scotland during COP26 on Nov. 6, 2021.
Iman Tajik for Global Citizen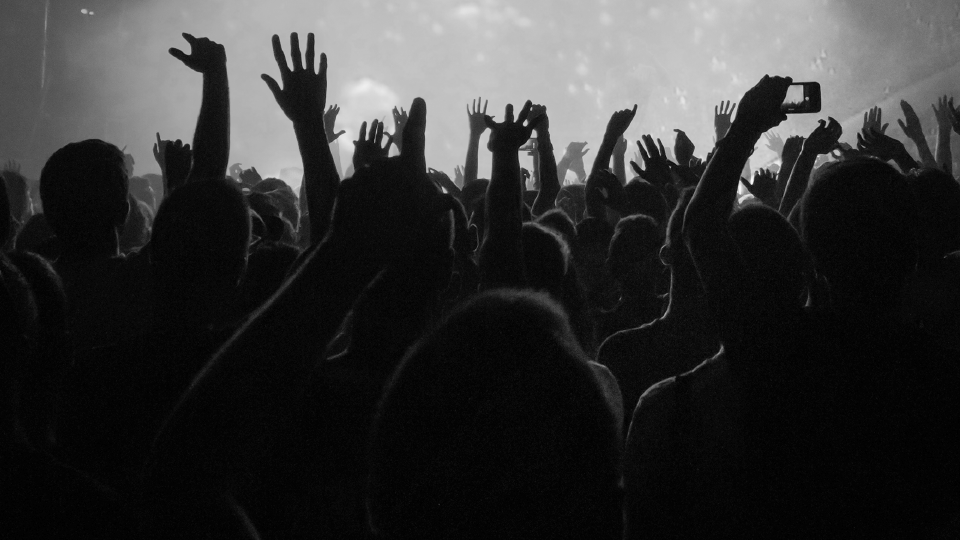 Azeez Abubakar
Participants march in the Global Day of Action for Climate Justice in Glasgow, Scotland during COP26 on Nov. 6, 2021.
Iman Tajik for Global Citizen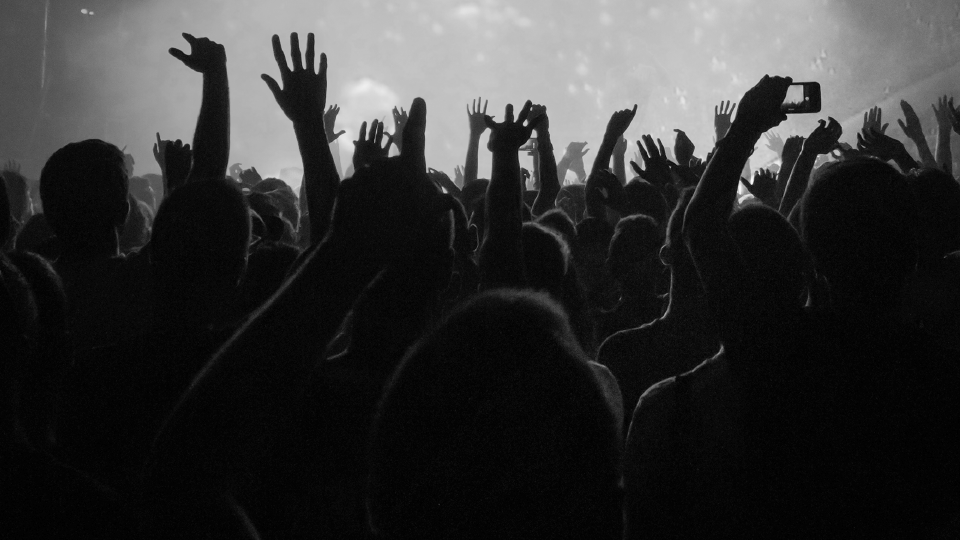 Azeez Abubakar
Azeez Abubakar participants in the Global Day of Action for Climate Justice in Glasgow, Scotland during COP26 on Nov. 6, 2021.
Iman Tajik for Global Citizen
I want to see young people have negotiating power in UN Climate Change Conferences. The decisions world leaders make at these could mean make or break for many communities in my country and across Africa. This is our future! We will have to be the generation to live the impacts of climate change if immediate action is not taken to address it. Young people especially those living in vulnerable communities like myself are the worst affected by climate change impacts. We understand how challenging it is and we are better positioned to proffer sustainable solutions during decision-making and policy-making.
For my continent, Africa, loss and damage is already costing hundreds of billions of dollars each year, and in all Global South countries is expected to reach $300-600 billion annually by 2030. Delivering a trillion dollars over five years would support countries in the Global South to address loss and damage at the current and future scale of the need. 
Wealthy governments must pledge new and additional public finance in the form of grants, not loans and not development funds, as this is not a charity and it must reach affected countries and communities as soon as they are impacted. Loss and damage finance must come in addition to adaptation and mitigation climate finance already in place.
Furthermore, the industries and corporations most responsible for causing the climate crisis must pay up for loss and damage. As part of a just transition away from fossil fuels, governments must tax fossil fuel companies on every unit of fossil fuel extracted, and use this money to pay for loss and damage. Frontline communities facing the worst climate-induced loss and damage impacts must recover from the damage big polluters have caused and continue to cause today.
Establishing a loss and damage financing facility that includes new and extra loss and damage financing is a good starting point.
I think that everyone has a critical role to play in the fight against the climate crisis. The recent IPCC report has confirmed that some changes in the system cannot be reversed. Therefore, we must work together to end this crisis. 
I believe in the power of strategic partnerships and meaningful collaboration. Leveraging the 4P (People, Private, Public, Partnership) approach creates a great opportunity to holistically address climate change issues.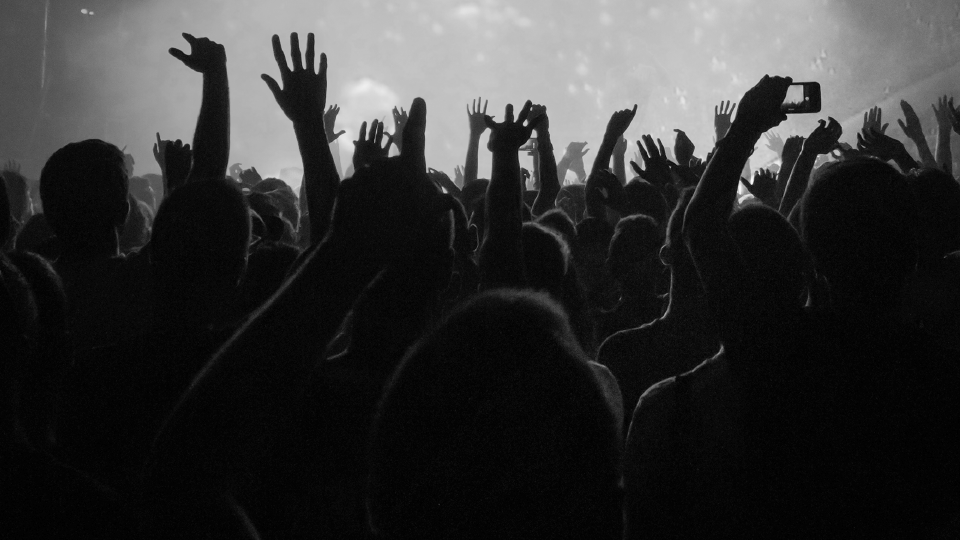 "I believe no action is too small to make a difference," writes Azeez Abubakar.
Image: Iman Tajik for Global Citizen
The government needs to ensure that people can quickly recover from climate change impacts by helping them build resilience and adaptation mechanisms. Big corporations can be useful in providing funding in the form of grants to youth-led climate initiatives. They can help create green jobs to ensure a just and inclusive energy transition for all. Small businesses with support from big corporations and the government can adopt clean energy technologies such as solar and biomass solutions. 
I believe no action is too small to make a difference. Therefore, individuals have an important role to play in this fight. It starts by making more eco-friendly lifestyle choices. Individuals need to rethink their lifestyle choices such as eating less meat, using a paper bag instead of a plastic bag or cycling to work in the morning instead of boarding a taxi. All these actions could go a long way in reducing our carbon footprint.
---
If you're a writer, activist, or just have something to say, you can make submissions to Global Citizen's Contributing Writers Program by reaching out to contributors@globalcitizen.org.