Aya Chebbi is at the forefront of mapping out a new future for women in Africa. 
At 33 years old, the Tunisian diplomat is the first ever African Union (AU) youth envoy (she was appointed in 2018), has a degree in International Relations and was the youngest appointee at the AU during her two-year term. 
No country in the world is on track to achieve the United Nations' global goal for gender parity, and women in Africa are disproportionately affected by harmful cultural practices like FGM, poverty, economic inequality, misogynistic laws, and political exclusion.
To fight these challenges and create a more inclusive future for African women, Chebbi has launched the Nala Feminist Collective, a pan-African group of 17 young feminists with a mission to mobilize young women from Africa and the diaspora to take action against issues affecting women across the continent. 
The group has a major focus on the Africa Young Women B+25 Manifesto, which includes demands for the criminalization of gender-based violence (GBV), sexual and reproductive health rights for African women, inclusive education and more. 
Global Citizen spoke with Chebbi to learn more about the Nala Feminist Collective, the role of women in Africa and how the organisation plans to empower African women: 
GC: What inspires your activism?
Chebbi: Since I found power in my voice, it's been a journey of challenging the status quo, and delivering for the most vulnerable. 
I have been a rebel in my family and my village, standing up for myself as a young girl who was abused and felt powerless. During the revolution in my country Tunisia, the rebel in me turned activist, matured into a political voice. 
I was angry, and fearless and through my activism I moved from fighting against, to fighting for. I started focusing on what I was good at — blogging, mobilizing, organizing, galvanizing the collective power of young people. 
And so, the young people I work with everyday inspire my activism. I wake up every morning and I know that the hustle is worth it because our generation deserves better.
What is the Nala Feminist Collective?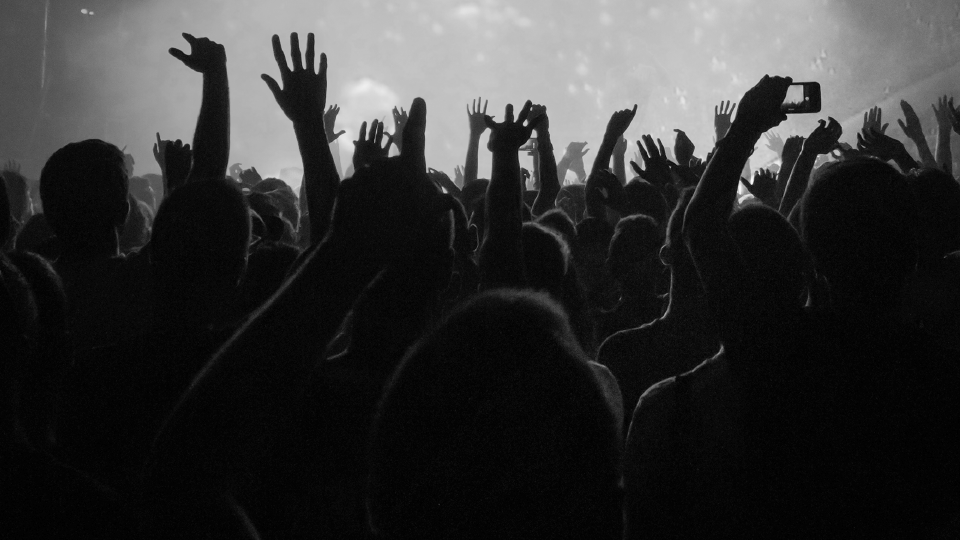 With over a decade of activism and diplomacy, I have met inspiring young women who are breaking barriers, paving the way as the first and the youngest to innovate, to hold leadership positions, to show that young women deserve equal opportunities, and can be whatever they want to be.
I thought: "What would happen if we get all these bold young African women together in one platform? How loud can our voice get? How fast can the gender agenda move on the African continent? How much narrative and discourse can we change? And how far can we push political will? If only we come together."
I'm proud for this vision to manifest concretely and to have launched NalaFem at the Generation Equality forum in Paris. We are a pan-African and women-led collective of 17 feminists who form the Nala Council. 
We are ministers, parliamentarians, entrepreneurs, writers, artists, activists, diplomats, farmers and everything in between.
Nala is the lioness, the queen. In Kiswahili (a language spoken primarily in East Africa), Nala [means] "the gift" and has many other powerful meanings in many cultures that these 17 feminists embody every day when they serve and lead.
What are the goals of the Nala Feminist Collective?
Nala's goals are [the acronym] FEM:
FOSTER intergenerational co-leadership to bridge the generational gap with greater inclusion of young women in decision making; ENABLE young women [to gain skills] and expertise to bridge policy and implementation gaps and; and MOBILIZE for youth-led accountability on the manifesto's 10 demands to bridge intergovernmental and grassroots spaces.
How does NalaFem plan to achieve these objectives?
Nala is guided by the Africa Young Women Beijing+25 Manifesto targeting the political, digital and offline spaces. 
The manifesto was developed last year in October 2020, during my mandate as the African Union Envoy on Youth, during five regional consultations, which we called barazas, with over 1,500 young people from 44 African countries and 30 partners. 
This bottom-up process resulted in a groundbreaking feminist political document that sets out critical issues of concern for young women in Africa and make demands for addressing them.
Over the past two months we have collected over 10,000 signatures on the manifesto, both online and offline. [It] shows that this manifesto is owned by a broad spectrum of young people who are empowered to use their voices to bring more youth into this movement.
We plan to achieve Nala's objectives through political engagement, advocacy and campaigning and we already see the results of our work which pushed for 8 of 10 demands [in our manifesto] to be included in the Action Coalitions blueprint and in the Women, Peace and Security and Humanitarian Action Compact at the Generation Equality Forum (GEF).
What are the highlights of African Young Women Beijing+25 manifesto and why are they important?
The 10 demands of the manifesto are economic justice, criminalization of gender-based violence, end gender discrimination, access to justice and protection, sexual and reproductive health and rights, mental health and well-being, Inclusive, equitable and quality education, digital justice, silencing the guns and intergenerational co-leadership.
People usually think when women come together, it is to tackle so-called "women's issues" but this manifesto shows really that it's about Africa's challenges with young women's concerns as part of the solution. 
In fact, young men were part of the mobilization for the manifesto and 47.8% of signatures were by men.
Why have the 17 women that make up the Nala Council been selected?
I have met and seen these inspiring women's impact first hand in their communities and countries. 
Each one of them holds a large following and influence in their spheres across civil society, philanthropy, public administration, private sector, entertainment, multilateral institutions and more. 
This is to ensure that we can bridge gaps and bring more young women to the spaces we influence through our collective voice and action.
Why is it important to empower African women?
When I was a girl, I felt like I had to fight to just exist, to be, to become an equal human being.
But how [much] more trauma do we have to bear? How are we supposed to thrive when all we remember growing up is that we are social property, second-class citizens, that we are either invisible, exotic, victims or pitiful objects and that we should follow social norms that have control over our sexuality, economic power and political being. 
This is not just about women's empowerment, it's about women's liberation, freedom and livelihoods.
So of course, millions of us women take to the streets unafraid to die for freedom. If we want to run through the stats, most countries in the world limit economic opportunities for women by law. 
One out of three women do not have a bank account. There are more child brides in the world than people living in the whole European Union, and the list goes on. 
But if we look at the possibilities, equal access to education would generate more than $112 billion worth of tax revenues for developing countries. If women were given the same land rights as men, the harvest yields could lift up to 150 million people out of chronic hunger.
So why is it important? Gender equality everyone benefits!
How can anyone take action to empower women and support the fight to achieve gender equality in their daily lives?
Today we need to ask ourselves, what is the collective priority for humanity right now? Not just for your country, or your political or financial institution, or even your non-profit organisation, your classroom, or your digital app. 
Once you acknowledge it, you can call out misogyny, blog and amplify the lived experiences of inequality, change discriminatory laws, enforce progressive policies, fund women initiatives, pay a girl's school fees, provide equal pay for your staff, look around the table of your daily meetings and make sure young women are heard, treat women in your life right. 
Just be a feminist every single day, just like women try to resist every single day.
What personal message will you like to share with the Global Citizen community?
I belong to a mass movement of young women [who are] unapologetic disruptors for our legitimate rights.
We take to the streets when no one listens because we have agency. At this point in time, we all have the historic responsibility here and now to make things right for the next five years, to make the right political choices that are fully funded, accountable and informed by the women working on these issues, day in and day out.
I learnt from my activism that the only way to end injustice is to act. This is the time to act on gender agenda and stand in solidarity.