Citizenship
Everything Aussies Need to Know About Voting In the Same-Sex Marriage Survey
Marriage equality is within Australia's grasp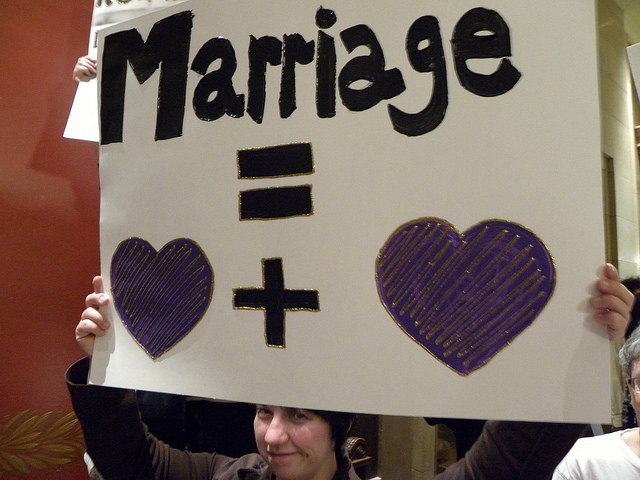 Are you confused about the same-sex marriage postal plebiscite? Here's a breakdown of everything you need to know about how to cast your vote.
What is the postal plebiscite?
The same-sex marriage postal plebiscite is a non-binding nationwide vote that will be asking Australians whether or not the law should be changed to allow same-sex couples to marry.   

The vote will be conducted entirely through the post, organised by the Australian Bureau of Statistics (ABS).

When will the postal plebiscite be held?
Ballot papers will be mailed to all eligible voters from September 12. As the  vote is voluntary, if you wish to vote, you must return your ballots via post by November 7, 2017.
Read more: Some Australian Lawmakers Are Pushing for a Vote on Gay Marriage in Parliament

How can I get involved?
The postal plebiscite will use the normal electoral roll. So if you want to have your say on the same-sex marriage decision, you need to ensure you are on the roll and that your details are updated. You have until 6 p.m. on August 24,2017 to visit the AEC website to register or check your details with the Australian Electoral Commission.

If you voted at the last election and still reside at the same address, you will automatically be enrolled to vote but there is no harm in double checking!
If you or someone you know is living and working overseas, or may be travelling while the postal plebiscite is undertaken, you will need to register as an overseas voter with an overseas address to ensure you can have your vote counted. The ABS will post you your ballot. Check out this for more info.  

When will the results be released?

All the votes from the postal plebiscite are expected to be counted by November 15. If the result is yes — the government says it will allow a Private Member's Bill to be introduced in the final sitting fortnight of the Australian Federal Parliament in 2017. Then our politicians will have the chance at a "free" conscience vote.

As the plebiscite is non-binding, parliamentarians will not be bound by the results. However, many parliamentarians, including some conservatives have promised to respect and represent the decision of the people, even if it contravenes with their personal beliefs.
If the majority of people vote "no" in the postal plebiscite, then no bill will be put forward by the government. Private Member's Bills can still be put at any time as is the right of every Member of the Australian Parliament.
Read more: Gay Marriage Decision Still Up in the Air in Australia After Parliamentary Twists and Turns

Where to from here?
Help spread the word and inform friends and family, to ensure they will be able to have their say.

Let's create a world where everyone is valued and regarded as equal. #LoveisLove