---
Why Global Citizens Should Care
The International Day of the Girl Child is marked every year on Oct. 11, to recognise girls' rights and the unique challenges girls face around the world. Achieving the empowerment of women and girls is integral to each of the UN's 17 Global Goals, but particularly Goal 5 for gender equality. Join us to take action to support girls' rights here.
---
Children in Nigeria are vulnerable to a wide range of abuses and harmful traditional practices. In 2014, a national survey found that 6 out of 10 children reported having suffered one or more forms of violence before reaching 18 years of age, and 70% of these experienced multiple incidents of violence. 
Nigeria also has the highest number of out-of-school children globally and the United Nations Children's Fund (UNICEF) estimates that if a child misses school for even a short time there is a low chance, only about 25%, that the child will ever return.
Despite this dire situation, girls are still harder hit by these issues than boys. In Northeast Nigeria, only 41% of eligible girls receive a primary education, and the country also has the largest number of child brides in Africa: 23 million girls and women were married as children.
Girls also have to deal with a prevalence of female genital mutilation (FGM) — Nigeria has the third highest absolute number of women and girls (19.9 million) who have undergone FGM worldwide.
To promote girls' rights and highlight gender inequalities, in Nigeria and all over the world, the United Nations holds the annual International Day of the Girl Child on Oct. 11. 
In honour of this global event, Global Citizen spoke to Beedof Abireh, founder and executive director of Girlspace Charity, a nonprofit organisation in Nigeria that works with young, at-risk girls living in slums, camps for people who are internally-displaced, and rural communities to access quality education, on why it is important to empower the Nigerian girl child.
What are the issues facing the girl child in Nigerian society?
There are a lot of issues faced by the girl child in Nigeria today. Early child marriage, which is predominant in the north and middle parts of the country, and many parents are not willing to send young girls to school due to religious beliefs, poverty, or irresponsibility. 
Another issue making rounds all over the country right now is gender-based violence and rape — which is very prevalent across the country because there are no stringent laws or enforcement of existing laws by stakeholders and law enforcement agencies. 
These are issues that constantly militate against the welfare and well-being of many indigent girls in Nigeria. 
I am currently data mapping Abaji Area Council in Abuja, and one of the prominent reasons for gender-based violence captured from respondents in our questionnaires is poverty and lack of awareness. This is why the government and stakeholders must act quickly and consider this an emergency.
How is Girlspace Charity tackling these issues?
Over three years, we have been able to reach about 647 young girls from IDP [internally-displaced people] camps and rural communities across Abuja through advocacy and sensitisation. We support these girls to amplify their voices by speaking to their parents on the need to allow them access to education, because we know these young girls should not be deprived of access to education.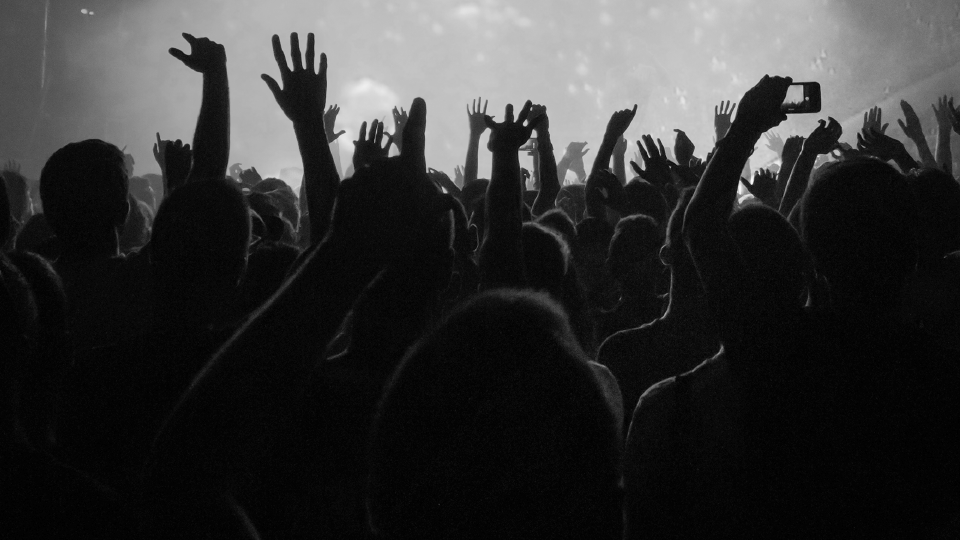 School girls walk on the streets in Yola, Nigeria, Feb. 25, 2019.
School girls walk on the streets in Yola, Nigeria, Feb. 25, 2019.
Image: Sunday Alamba/AP
We started our project "School Without Borders" in June 2019 and it has created a lot of positive knock-on effects within the communities we reached. We've done a lot of work to change the cultural mindset within these communities to ensure that parents see the need for their young girls to be educated. 
Furthermore, we saw the challenges posed by COVID-19 during the lockdown where disadvantaged children, especially young girls, couldn't access education through virtual learning platforms because their parents can't afford food, much less computers and data. 
To deal with this challenge, we have finalised plans to train young girls on computer appreciation, coding, programming, digital photography, software development, and design. We have also created a curriculum that will help them learn from scratch and hopefully in the next three years we will be raising a new generation of digital entrepreneurs in Nigeria and Africa.
Why is it important to tackle these issues?
It is important to tackle these issues because any country that does not think of empowering its young girls and giving women access to education cannot be a truly great nation. 
If young girls and women are empowered, they help to improve the quality of society. We realise the importance of this mission and that's why we're doing our best to contribute our quota.
What are the biggest obstacles to Girlspace Charity's work?
As social development workers we face lots of obstacles every day while doing our work. We face the challenge of parents not allowing their girls to learn; community chiefs and rulers extorting money from us before we are allowed access to do our work in their communities; lack of space, halls, and classrooms as learning centres; and lack of finance to pay stipends to our passionate volunteers. 
But the biggest of our obstacles is not having any funding partners to fund the work that we do, because over time we have realised that such development work in rural communities is capital intensive and we cannot do it alone. 
How has COVID-19 impacted the work that you're doing?
COVID-19 is one of the biggest threats to our work considering that the group or demographic of the people we work with are rural and marginalised, which means the lockdown practically cut them off from learning for a long time. 
Truthfully, the global pandemic has been a major setback and we are rising up to the challenge by helping them to access digital literacy skills which we think will help them keep up to the global standard of learning.
In what ways do you think anybody can make the world safer and more empowering for girls?
Everyone must be proactive in advocating for the education of young girls regardless of background or religion. 
We must all call on the government to enact legislation that helps girls rise above issues like gender-based violence, and every community must provide safe spaces for girls. 
Everyone has a human responsibility to oppose violence against women and girls, and ensure every girl is given equal access to opportunities. Above all, young girls must be taught to build confidence and take on the world that wants to limit them so much.
What message do you have for the girls all over the country who don't have access to opportunities?
My message to every girl child around the world, including Nigeria, is that there is hope for you out there but you must discover yourself first and stand up for what you believe is right. 
Education is the strongest tool you have to succeed so embrace it and always seek knowledge. Life will always happen to you but your destiny is in your hands so go for it!