Why Global Citizens Should Care
Fashion is fun and creative, but the industry has a particularly damaging impact on the environment – it accounts for 8% of global emissions which is almost as much as the whole of Europe. Meanwhile, in the UK our addiction to fast fashion is growing. Industry insiders like model Arizona Muse can make a difference by using their voice to push for change. Global Goal 13 calls for action on the climate, and you can join us to take actions in support of the movement here.

Arizona Muse is on a mission. She calls it a "trajectory of learning" that she'll likely be on her whole life. A continuous learning process. It began with questioning where the clothes she models – on international runways and magazine shoots – come from and the impact they have on the environment. 
It's a process that has continued with a passion for reducing that impact, heading out to Extinction Rebellion protests in London, and sharing what she's learned with her fans and peers. 
After the 31-year-old British-American model attended the Global Citizen Prize ceremony at London's Royal Albert Hall in December – dressed in an entirely second-hand outfit – she sat down with us to tell us more about the shifts she's seeing in her industry and what consumers can do to drive positive change.
(This conversation has been lightly edited for brevity). 
Why did you start becoming interested in sustainability?   
It all began with an interest in materials. I realised I didn't know, despite working in the industry, what my clothes were made of, where they come from, how the raw materials are grown.
The more I learned, the more I realised that fashion is an industry that connects to so many others because of the range of materials used. There's cotton – so that's agriculture — but there's also metals from the mining industry and so on. That's what makes it interesting in the conversation around sustainability.
Are you seeing a change in attitudes now as the climate crisis hits the headlines?
I feel like it used to be really hard to get concerns about this issue across in the fashion industry. The people who have been struggling with this for the past 15 or 20 years, are now feeling this immense relief that the doors they're knocking on are opening.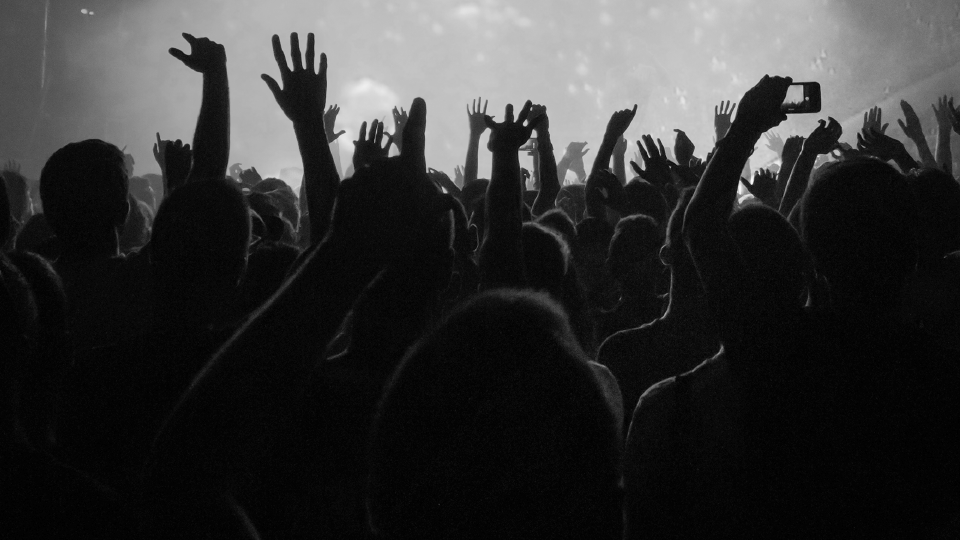 Image: Photo by Jeff Spicer/Getty Images for Global Citizen
We are finally seeing it spoken about more. Magazines have features on sustainability on the front cover. People are interested in organisations that have been around for ages like Fashion Revolution and Sustainable Angle. They've been trying to spread the word about this and they are getting more traction than ever. 
I'm lucky this is my passion now, as it's an easier passion to have. Even when I got really interested in climate change relatively recently, about five years ago, I would sit at a fashion event dinner and talk about sustainability and literally within two minutes my seat partner would surely be turned to the other direction talking to someone else!
What can companies do?
It's about sourcing the right materials. One example is using organic cotton [The Soil Association explains organic cotton is better for the environment as it is much less water intensive and keeps the soil healthy].
I sit on the advisory board of Sustainable Angle, which is a library of constantly updated sustainable fabrics sourced from all over the world that designers can visit in London.
It was launched by Nina Marenzo 10 years ago after she saw that the fashion industry really needed a place to easily source sustainable fabrics, because designers who wanted to make sustainable choices were finding it too time consuming – they're under pressure to produce new lines quickly.
Biodymanic farming is a type of agriculture that I have found most exciting as an option too. I keep hearing that 2020 is the year of regenerative agriculture. Soil that is not regenerated fails to capture carbon and the fashion industry is contributing to this. It's all possible though. We havejust enough time if we move swiftly.
As consumers, what can we do to limit waste?
One way to start is examining our behaviour. Does it really make us feel good to get new stuff all the time? What is it that we're craving when we're getting new stuff?
And then think, can we find a way to get that feeling from something else?
Whether it's an experience that you spend with your friends or family, or something like going out into nature and getting a rewarding two hours walking in a forest. The more I do this as an exercise, it does work. The new thing you buy won't be new forever. You'll have to find a place to store it somewhere too. 
Does it really make us feel good to buy new stuff all the time?
The more I know about materials, the less I want to buy things I know are bad as well. For example, I could see a sequin dress and it's so sparkly and think, "ooh I want to get that".
Now I think about how sequins are made from plastic and in order to colour them the dye is actually really toxic. They are not recyclable really, you'd have to cut each sequin off the dress. So, in the end, I don't actually want that dress.  
Do you have any tips on buying second-hand? 
If I'm going to buy anything made of plastic, I'll buy it vintage. Like sunglasses or chunky pair of earrings that are made of plastic. Nowadays it's easy to find things: start following vintage stores on Instagram, then you'll find stuff in five or 10 minutes.
Renting clothes instead of buying is another great solution. The more you rent, the fewer things you will purchase and it will displace your purchase of new items and therefore new natural resources. 

With renting you can be more adventurous, you can go for a party dress and you then just return it and you don't have to bother trying to find something else you could wear it to. In the UK, there are online rental options like My Wardrobe HQ, Hurr, and the app By Rotation. 
Things like By Rotation are great because it's peer-to-peer renting, that means you're truly getting second-hand garments and it's a circular economy. It's not brand rental which is linked to the patterns of retail.  
And you've been protesting with Extinction Rebellion — what was that like?
I love them. They make me feel so united with people who are feeling the same way as I am and that's an incredible gift. They're raising awareness so quickly. 
They also have a model of non-hierarchical leadership that includes everyone. In our capitalist society, we've grown up looking at a pyramid structure where there's a very small section of people on top making all the decisions. I think that's just led us down a really harmful road that we need to backtrack from and look at new ways of leadership.   
Outside of fashion, what action on the climate would you like to see?
Personally, I'd like there to be a day in the very near future where I can walk into a store and buy something knowing it's had a positive social and environmental impact.
Right now, often it's not just a matter of having to do research but that there isn't even a sustainable option available in a store. Like with laundry detergent, for example.
The most dangerous thing we could do right now is give up
It should be a basic human right to be able to buy your daily necessities and know that they're not harming the environment.
Governments need to get more involved: step in and make the necessary steps to stop pollution at the source, such as banning harmful chemicals that pollute waterways and taking action on food waste. 
You've written before about being an "eco-hypocite" because you try to be sustainable but have to take flights for work, for example. What do you say to people who feel the same?
I love what Greta Thunberg says, "no one is too small to make a difference". I think the most dangerous thing we can do right now is to think that we should just give up and that "it doesn't matter what I do", because it does matter. 
People think it's too hard as they won't get everything right, or their standard of living will go down. But actively engaging has changed my life in the most positive way. Working to be more sustainable is more comfortable, not less comfortable, I think that's my biggest message.