In September 2022, protests began in Iran following the death of a young woman, Jina Mahsa Amini, after she was arrested and detained by Tehran's so-called morality police for allegedly wearing her headscarf incorrectly. The demonstrations have since intensified, as has the response of Iran's authorities, with thousands arrested and a terrifying campaign of public executions underway.
Meanwhile, UN experts have pointed to further evidence of continued violence against women and girls in the region, including the deliberate poisoning of more than 1,200 schoolgirls across Iran's major cities, as well as a video circulated on social media that showed a mother being violently beaten in front of her children's school.
"All this is further evidence of a pattern by Iran authorities to silence all who try to report on or demand accountability for human rights violations," the UN experts said. "Women and girls in Iran are once more the targets of the worst forms of systematic discrimination and violence." 
Here, activist Anuscheh Amir-Khalili recounts her experience of traveling to Jinwar, a village for women and children in Rojava, Eastern Syria. It is a refuge for Arab and Kurdish women still struggling with the impact of ISIS's occupation of much of the area.
---
"Until we meet again." 
These were our last words to each other, then Jiyan and I parted ways. It wasn't the first time we said our goodbyes, not knowing when we would see each other again. 
Ten years would go by before we could meet again, here in Rojava, a region in northeastern Syria. Rojava is the de facto autonomous region within greater Syria with self-governing sub-regions, although the Syrian government continues to deny its autonomy. Since its creation in 2012, Rojava has become a watchword for a radical commitment to ecology, democracy, and women's liberation. Within Rojava is a village for women and children called Jinwar. 
This is where Jiyan lives now. It is an area that is under constant threat of attacks, but it is also a land that Jiyan is willing to defend with her own life. 
I am the founder of the NGO Flamingo, a community for refugee women and children in Berlin, Germany. In April this year, my colleague Zilan and I journeyed to Jinwar. 
As Zilan is Kurdish and I am of German-Iranian descent, we had to take several precautions for this trip including organizing our travel so that we did not have to stop in Turkey. The Turkish government poses a great threat to us, as it is known for extraditing dual citizens to Iran, who would there face the death penalty. 
While we didn't both know it at the time, Zilan and I had both encountered Jiyan before. Zilan had met her as a teen in the mountains of Kurdistan, while I took part in a self-defense women's group that she had organized. 
After we said our goodbyes 10 years ago, Jiyan, a doctor, decided to go to Rojava. She has since dedicated her life to the fight against ISIS and for women's freedom.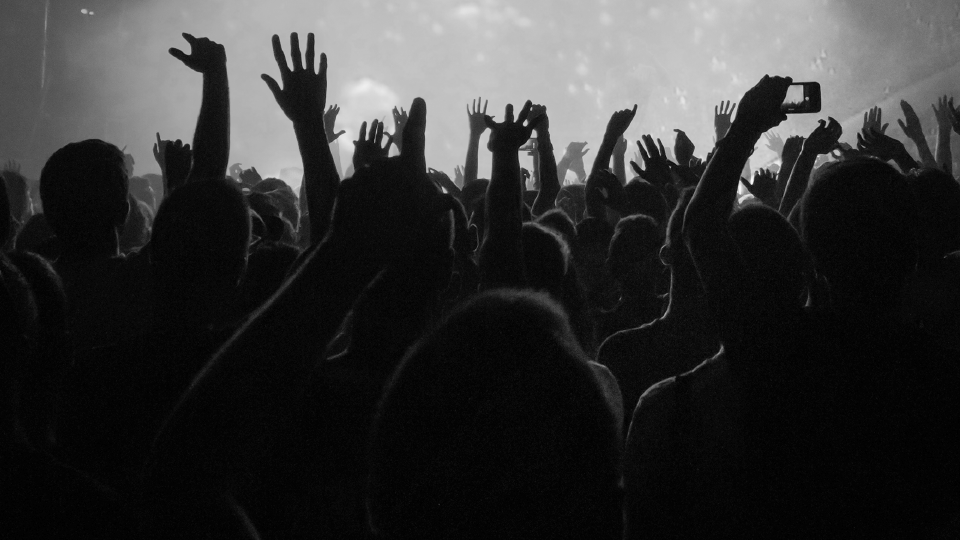 Anuscheh and her colleague Zilan at the entrance of the women's village.
Image: Flamingo e.V.
A free world is not possible so long as women are being oppressed.
One of the undisputed achievements of the Kurdish movement in Turkey and Syria is the advancement of women in social, economic, and political domains of life. In fact, the Kurdish Women's liberation movement is at the heart of Rojava, one of the most exciting revolutionary experiments in the world today.
The Kurdish Women's liberation movement teaches women everything they need to know to defend their land and to stand up for the marginalized. The training includes self-defense, shooting, but also everyday tasks to benefit the community such as learning how to milk cows, feeding chickens, tilling the fields, sewing clothes from home-grown cotton plants, baking bread, and how to use medicinal herbs for health purposes. 
To fight for their freedom, women and men do not necessarily have to take up arms, they can also devote themselves to self-sufficiency and education. Not everyone would choose a life with such extreme measures to fight for freedom. But a free world is not possible so long as women are being oppressed. 
In 2012, a feminist revolution roared around the world. But it began here in Rojava and went on to receive international recognition following the gruesome murder of Jina Mahsa Amini in September 2022. With it came the call of "Jin Jiyan Azadî" (Woman, Life, Freedom).
During my stay in Jinwar, I slept in the same room as Jiyan and spent almost every minute with her. I was able to dive deeper into the collective aspect of the movement and I experienced parts of the threat of war up close. The radio is constantly on and while talking to me, Jiyan would sometimes go silent, looking past me, her sight and hearing trained to pick up the sound of drones, the number one cause of death here. 
It is not far from the border where Jiyan and a friend picked us up and took us to Jinwar, but we had to drive several hours and change cars with numerous weapons in them. We weren't allowed to buckle our seatbelts, because if there was an attack, milliseconds would count to get out of the car.
In the village, we were told that we could be woken up at any time with instructions to get to safety as quickly as possible. We're on constant alert because attacks could come from Turkey, Daesh's sleeper cells, or from the Assad government in Syria. 
When someone dies, the group takes their relatives to the places where the ones they mourned laughed, danced, fought together, and where they freed people from the Islamic State. Many of the deceased (including those who died naturally) are buried under mounds of earth on which the harmel plant grows. According to a friend, it grows almost exclusively in this region and especially on burial mounds. As if to show that everything is fine, as if to say: "We are still here. You can't kill us. Life continues to bloom."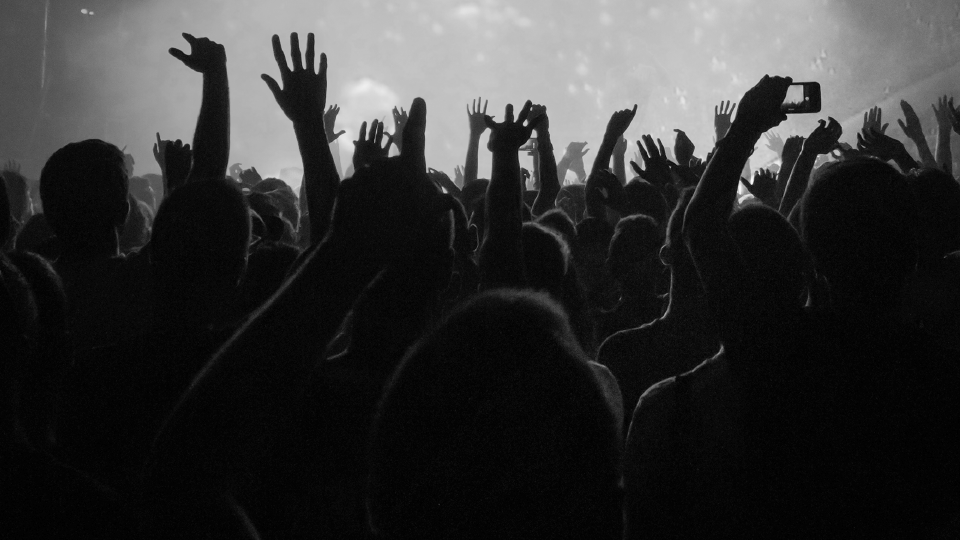 Anuscheh and Zilan with inhabitants of Jinwar.
Image: Flamingo e.V.
"We plant our hope." 
Amid this war and endless conveyor belt of crises, Jinwar stands firmly and does not falter. Even when the residents have to flee due to attacks and leave everything behind, they keep coming back and rebuilding the women's village. "We plant our hope," is the local mantra. They show that love and their connections are stronger than the bombardment. They talk, laugh, drink tea, eat sweets, and continue to develop this sacred place. It serves as a refuge for women, offering them an autonomous life. 
There is a medicinal herbal garden in the middle of the village, attached to a health center, where female anatomy is taught and herbs are processed.
Based on this, we also set up a medicinal herbal garden in Berlin, exchanging seeds with Jinwar. While the cold climate of Germany leaves something to be desired, the seeds sprout without issue in Rojava because the soil is so fertile. It had just rained a lot; everything was blooming. 
Even if the Turkish government turns off the electricity, the rivers dry up or the harvest is burned, the people help each other without thinking of their own gain and see sustainable resource management as a way of life. 
As a purification ritual, we burned the symbol of Jinwar, the harmel plant. During the ceremony, a helicopter flew over our small gathering. It flew very low and with the door open. We caught glimpses of the men and they could see us. Did they know what we wished for amidst all the smoke?
The earth, the mountains, the fields — they are healthy and scream of spring with such force, as if nothing could stop them. No amount of fire, bombing, or water being cut off have succeeded in desolating this area. And yet, they keep trying to destroy this land with so much fury. I admire the resilience of nature reflected in the people of Jinwar.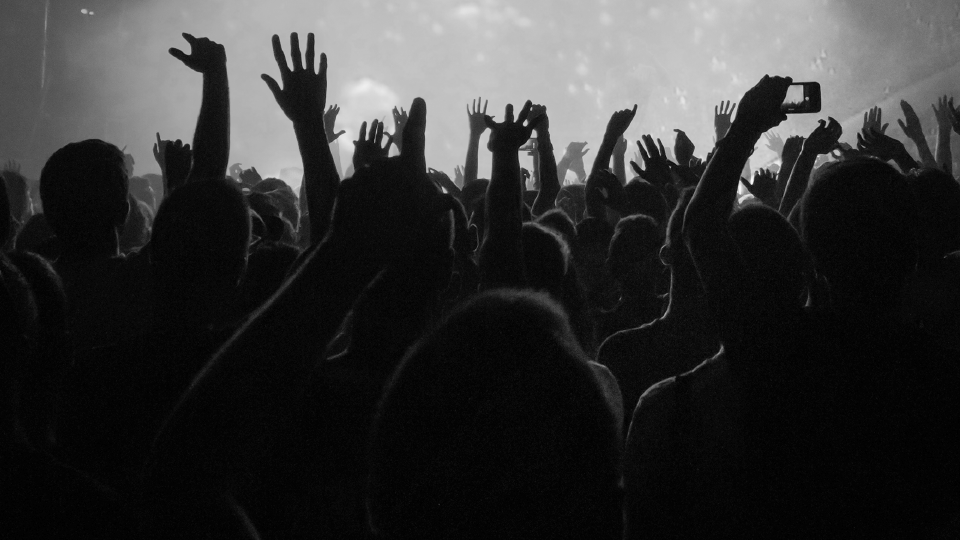 Anuscheh and Zilan exchange seeds with the inhabitants of Jinwar.
Image: Flamingo e.V.
I am no longer allowed to enter my own home country.
I stand high in the mountains and look at the hills of Iran in the distance. I watch and I know I can't go there. I have not been allowed to enter my home country since I spoke out against the Iranian regime. The danger is too great, because anyone who is critical will likely be locked away.
Yet, Jinwar manages to give me hope — that someday it might be possible for me to set foot in Iran again. The origin of this movement carries our collective pain, letting us feel our sadness. But it also gives us the strength to keep going. 
So what can we do for the people there? Not much. Their autonomous structure has turned them into masters of self-sufficiency. Solar panels can help, as well as money for irrigation. But above all, it helps to learn more about Jinwar, to support the origin of "Jin Jiyan Azadî" and not to take our eyes off the women in Iran, Afghanistan, and the Kurdish region of Rojava. It's about leading the feminist movement not as separatists, but fighting together for freedom.
I am taking this feeling of connectedness with me to Germany and will continue to work for the liberation of the oppressed, for their freedom, for their lives. Just like Jiyan in Rojava.
Until we meet again.