---
Why Global Citizens Should Care
Some of the most powerful people in the world will be in attendance at the World Economic Forum this week — and Global Citizens can use their voice by calling on these leaders to commit to addressing some of the world's most challenging issues. Join the movement by signing up and taking action here to help achieve the Global Goals and end extreme poverty.
---
World leaders from government, civil society, and the private sector are gathering in Davos, Switzerland for the World Economic Forum's 50th Annual Meeting from Jan. 21-24 — and just hours into the event, the news is already rolling in.
Almost 3,000 participants from 117 countries will gather under this year's theme: Stakeholders for a Cohesive and Sustainable World.
Global Citizen is one of those participants. On Tuesday, we hosted a fireside chat, in partnership with Teneo, with Global Citizen Ambassador Priyanka Chopra Jonas where we called on the world's wealthiest people, corporations, and world leaders to secure funding to achieve the Sustainable Development Goals (SDGs) by 2030.
You can find out all about the Give While You Live campaign — part of our 2020 campaign, Global Goal Live: The Possible Dream — here.  
Meanwhile, several other large-scale commitments were made in Davos on Tuesday in support of Global Goal Live: The Possible Dream, and Forbes released its list of the 25 most generous people, in connection to Global Citizen's new campaign.
1. The United Arab Emirates (UAE) Announced It Will Host a Global Goal Live Event This Year
His Excellency Mohammed Abdullah Al Gergawi.




His Excellency Mohammed Abdullah Al Gergawi.



His Excellency Mohammed Abdullah Al Gergawi, the UAE's minister of cabinet affairs and the future and secretary general of the Mohammed bin Rashid Al Maktoum Global Initiatives (MBRGI), announced at the WEF's Reimagining the World's Biggest Challenges panel that the UAE will take part in Global Goal Live: The Possible Dream by hosting an event in Dubai on Sept. 26, 2020. Dubai will be the seventh city to be part of the 10-hour global broadcast.
The UAE is driving a transition in humanitarian efforts to use technology to better empower communities, and so they also announced the launch of "Global Coder" on Tuesday — an initiative to teach coding to 5 million young people from disenfranchised international communities. The commitment, valued at a minimum of $15 million, was in direct response to Global Citizen's Global Goal Live 2020 campaign launched in September last year.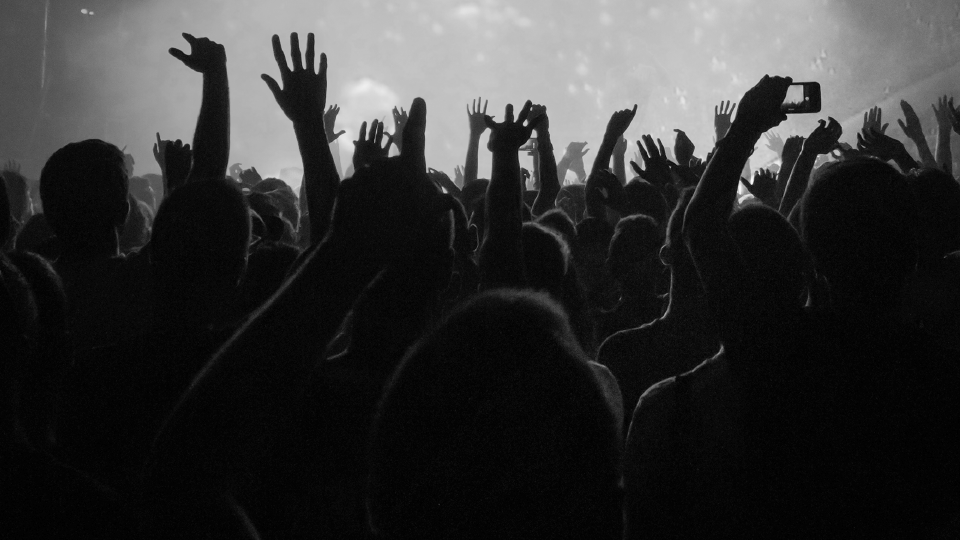 People enjoy a city skyline view with the World's tallest building Burj Khalifa, in Dubai, United Arab Emirates in October 2019.
People enjoy a city skyline view with the World's tallest building Burj Khalifa, in Dubai, United Arab Emirates in October 2019.
Image: Kamran Jebreili/AP
2. The World Health Organization (WHO) Launched a New Foundation Aimed at Philanthropists 
The WHO has created a new foundation that aims to secure funding from the private and philanthropy sectors in an effort to tackle some of the world's most pressing public health threats.
3. Gavi, the Vaccine Alliance, Said It Needs $7.4 Billion to Vaccinate 300 Million Children 
There is $7.4 billion needed to vaccinate 300 million children around the world against preventable diseases, which would save up to 8 million lives. Gavi vowed to mobilize the funds this year.
In June, the UK will host Gavi's next replenishment conference — a moment for world leaders to commit to building on the current progress and to pledge towards the $7.4 billion needed for the period of 2021-2025.
4. The International Fund for Agricultural Development (IFAD) Committed to Securing $10 Billion
IFAD is a UN agency and international financial institution that works to eliminate poverty and hunger in developing countries. At Davos, it announced that the organization has pledged to secure $10 billion in investments as a way to support more than 100 million of the world's poorest small-scale farmers and producers, who are on the frontlines of climate change. 
This has the potential to raise incomes of small-scale farmers by 20% and increase food security in the rural communities that need it most. 
5. Disability Activist Eddie Ndopu Announced a Zero-Gravity Flight and Partnership With Global Citizen
In collaboration with the United Nations Office for Outer Space Affairs (UNOOSA) and Zero Gravity Corporation (ZERO-G), UN ambassador Eddie Ndopu announced that he would participate in a zero-gravity flight to inspire humanity to defy inequality and exclusion.
The flight will make activist Ndopu one of the few people with a physical disability ever to experience weightless flight — and his desire to become the first person with a physical disability in space is an important and inspiring call to the space sector to keep driving forward when it comes to accessibility and inclusion.
The zero-gravity flight, planned for this year, is part of a larger campaign with Global Citizen. As a UN ambassador and advocate for the SDGs, Ndopu is also joining Global Citizen to call for the creation of a Global Disability Access Fund.
The fund will work to end pervasive stigma and discrimination, and to make sure that people with disabilities are offered full inclusion in society — including working to improve technology and innovation in order to improve accessibility.