Girls & Women
American Eagle Features Hijab-Wearing Model in Their Latest Campaign
Halima Aden is making headway and re-defining "American Beauty."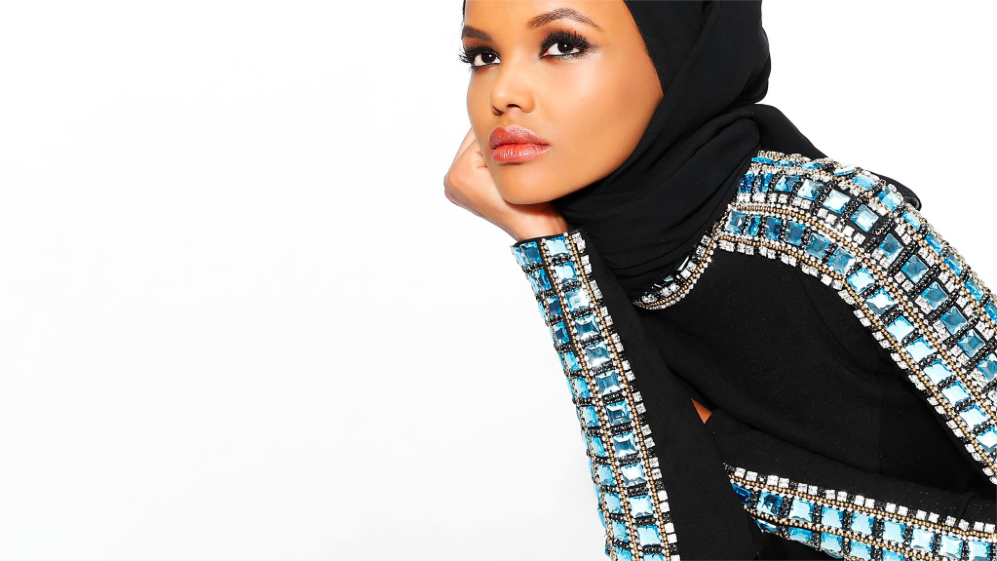 One of America's most widespread fashion companies is taking a big step toward diversity and inclusion.
American Eagle's new fashion campaign will feature a hijab-clad model, a first for the fashion company.
Her name is Halima Aden, and at age 19, she is no stranger to the runway. The Somali-American model previously walked for Alberta Ferretti, Max Mara, and Kanye West's Yeezy fashion show.
Take Action: Reverse President Trump's Executive Order to Ban Refugees
Born in a refugee camp in Kenya, Halima came to the US at age 7 with her mother. Growing up in St. Cloud, Minn., she experienced bullying in her school but refused to let being different be a bad thing. After graduating from high school, she applied to the Miss Minnesota USA Contest, which opened the doors for her modeling career.
Halima made headway in 2016 when she wore a hijab in the Miss Minnesota pageant, sporting a burkini for the swimwear section. Her boldness here caught the eye of the American retail company and many others.
While she didn't win the crown, the young model did win a contract with IMG Models in February, becoming the first hijab-wearing model to land a contract with a major modeling agency.
Read More: Somali-American Model Halima Aden Rocks Hijab in Kanye's Fashion Show
Halima recently appeared on the cover of Allure magazine with the caption, "This Is American Beauty." She also appeared on the cover of Vogue Arabia last month.
American Eagle is taking other steps to expand the concept of "American Beauty." Their new campaign titled "I Can" is trying to capture young American adults as their most authentic selves, each unique and representative of the country's diversity. The campaign will feature models of all sizes, including body-positive model Iskra Lawrence, and the fashion industry vows to produce photoshop-free images only.
Halima was on board for the campaign. Flashing a smile with braces, Halima looked, for a moment, just like an average American teenager. She posted a photo from the shoot on Instagram, thanking American Eagle for their step toward inclusivity and individuality.
Read More: This School in Maine Is the First to Offer Athletic Hijabs to Muslim Athletes
But American Eagle isn't stopping there. They also released a new denim hijab, which Halima wore in the campaign. It's the first hijab featured by the fashion line.
While fashion retailers still have a long way to go toward inclusivity and diversity in modeling, American Eagle's "I Can" campaign is a step forward.
What's Trending In Girls & Women