---
Why Global Citizens Should Care
Empowerment of women is needed in the world today and is vital not only for the development of women but for the whole of society as well. The United Nations' Global Goal 5 calls for achieving gender equality and empowering all women and girls. You can join us in taking action on this issue here. 
---
Growing up in Ivory Park, one of the most poverty-stricken townships in South Africa with high unemployment and teenage pregnancy rates, Amanda Nomnqa realised that she had to be the source of opportunities that she never had growing up for her community.
If a teenage girl gets pregnant it can become difficult for them to pursue their dreams, as they have to take care of their children and in many cases they drop out of school. So having someone who guides them and helps them get skills is vital.  
In 2018, Nomnqa founded SheIsBrave, a nonprofit organisation that combats the lack of empowerment and mentorship for girls and young women by offering mentorship classes and digital skills for them to use when seeking employment. Their programme is for young girls in school, where they mentor and offer tutoring for girls in different schools in Ivory Park and surrounding areas. 
SheIsBrave's mission is "to empower young women and girls to unleash their bravery and their full potential" — an important message to instill in young girls and women in the mission to achieve gender equality.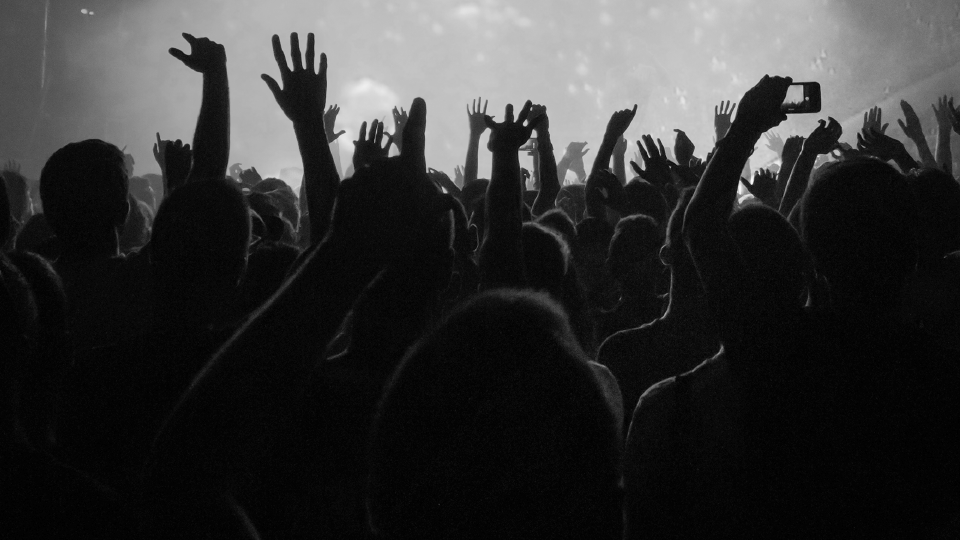 Image: Amanda Nomnqa
Global Citizen spoke with Nomnqa, a social entrepreneur, UN Global Goals advocate, and founder and chairperson of SheIsBrave, about her journey to women's empowerment, the challenges she's faced, and more.
Global Citizen: Who or what inspired your interest in the work that you're doing?
Nomnqa: The need for change, and wanting to see people in my community be able to overcome all the problems they are facing. The community I grew up in is poverty-stricken, has a high unemployment rate, and teenage pregnancy. Growing up, these problems bothered me so I decided to do something about it, especially for people who could not overcome them as I did.
There is a lack of motivation among the youth and that, coupled with zero opportunities, was a recipe for disaster, so I saw the need to be the bridge that transported opportunities for the women and girls in my community.
What are some of the challenges you've faced over the years? 
One of the challenges we have faced or face as an organisation is lack of funding.
Funding sustains the growth of the impact the organisation is offering, as nonprofit organisations play a vital role in building healthy communities by providing critical services that contribute to economic stability and mobility. Frequently, nonprofit volunteers are the voice of the people they serve and, if supported, there will be a sustainable impact and growth.
How did you overcome these challenges?
Lack of funding has limited our growth, so we have to focus on zero budget programmes and activities. We depend on fundraising as well as our own contribution to keep the organisation functional. 
What are the high and low points since starting SheIsBrave?
The highs we experienced with SheIsBrave since we started has to be the support we have received from the communities, especially on the advocacy work we have done on gender-based violence and femicide awareness. 
Partnering with Google Africa on the skills development programme, where I host programmes in the community for unemployed youth to participate in the digital skills courses. 
The lows have been the limitation of growing that, as an organisation, we have experienced due to the lack of funding, but we make sure that such shortcoming does not hinder us from the end goal. 
What has changed in the work that you're doing now compared to when you first started?
The number of young women we have mentored in our organisation has increased tremendously from our first year, and the impact we have had in the development of the people we have come across. We have now branched into tutoring and providing psychological support where necessary, and that has been a very fulfilling journey thus far. 
What would you say to young people out there who want to follow in your footsteps and have a positive impact?
It's very critical for young people to get involved in activism and strive for positive change, especially in our country as it has a long history of youth-led movements that have brought about significant social change. They should not be afraid of starting, or the problems they will face when doing so.