Astronauts Hayley Arceneaux and Sirisha Bandla didn't walk the runway at the Museum of Modern Art last week to debut next season's latest trends.
Instead, they modeled alongside activists and allies in donated clothes from ready-to-wear designers like Dior and Diane Von Furstenberg to celebrate sexual assault survivors who advocate for survivors' rights globally.
Amanda Nguyen, CEO and founder of the nonprofit organization Rise, is behind the second annual Survivor Fashion Show that took place Sept. 9 with performances from Chen Project, Emi Mahmoud, and MILCK as part of New York Fashion Week.  
"Usually the tone of sexual assault events is very sad. And I wanted to actually give survivors the space to not only survive but to heal and to thrive," Nguyen told Global Citizen ahead of the event.
Nguyen closed out the catwalk in a traditional Vietnamese fresh flower crown, worn during times of celebration, designed by KimBang Nguyen.
"Often, rape survivors are expected to be put on this glass pedestal, on this glass box, acting out their trauma forever in this kind of voyeurism where everyone can look into it," she said. "And we are not able to grow. I wanted the space to have people be empowered."
Last year's Survivor Fashion Show participants included Brooklyn Nine-Nine star Terry Crews, who opened up about an influential figure in the film industry sexually assaulting him at a party in 2017, and Chanel Miller, who penned the memoir Know My Name about her high-profile sexual assault case at Stanford University in 2015.
Every day, we rise to fight for our rights. We organize, mobilize, persuade, and move the world to act. Tonight, we rise to celebrate our victories. We rise to heal. We rise for joy.
Join us for our #SurvivorFashionShow at #NYFW. Live on IG (@ https://t.co/aUp4PsU35B) at 9PM pic.twitter.com/jdSQpPSjSf

— Rise (@RiseNowUS) September 9, 2022
The show is one of several initiatives Rise has spearheaded to protect and support sexual survivors' rights since launching in 2014. The organization has been influential in getting 55 laws passed across the US for more than 100 million survivors to date. 
Nguyen founded Rise after experiencing how the legal system fails survivors firsthand. Raped as an undergrad on Harvard University's campus, where she wanted to study to become an astronaut, she was disappointed to learn how arduous and expensive taking legal action can be. Under Massachusetts law at the time, her rape kit would be destroyed after six months if she didn't request an extension, drawing out the emotionally taxing process. 
Feeling betrayed by the criminal justice system, Nguyen decided to help change it. She lobbied for the Sexual Assault Survivors' Rights Act to overhaul the processing of rape kits within the US and create a bill of rights for victims. The bill passed unanimously in Congress before President Barack Obama signed it into law in 2016. 
After the act passed, Nguyen heard from over 1 million people around the world who said they were fighting for the same protections in their own countries. 
Rise then pivoted to champion a United Nations Resolution introduced by Sierra Leone that would enshrine survivors' rights as fundamental human rights. Under the resolution, countries are urged to take effective measures to help enable victims and survivors of sexual and gender-based violence to access justice, solutions, and assistance. The historic law passed unanimously on Sept. 2, giving the organization another feat to celebrate in the Survivor Fashion Show.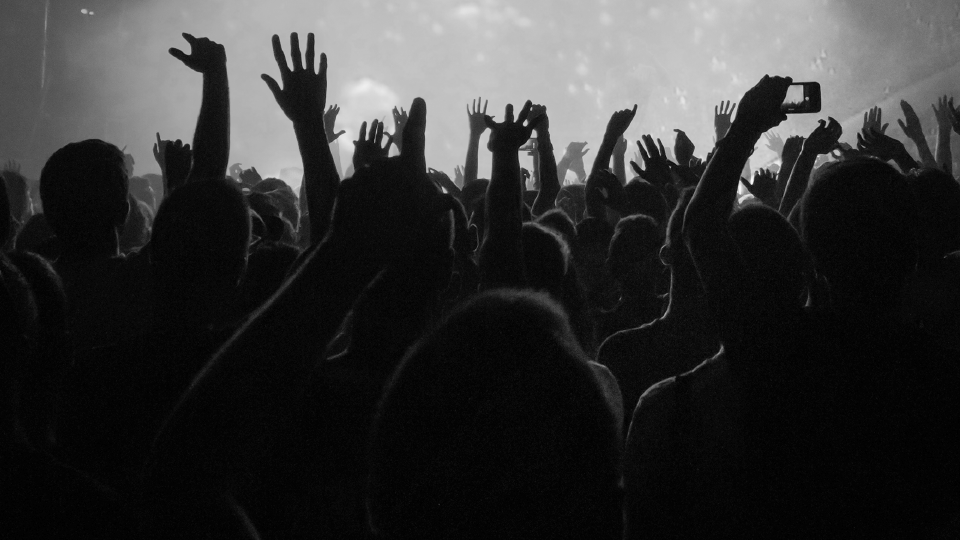 Sirisha Bandla walking in the 2022 Survivor Fashion Show.
Image: Chance Yeh/ Getty Images for Rise
The news of the landmark win broke days after Rise completed its "What Were You Wearing?" exhibit, in partnership with the Spotlight Initiative, at the UN headquarters in New York. 
What started with a display of five mannequins, dressed in outfits survivors wore when they were sexually assaulted to represent each of the UN Regional Groups in December 2021, expanded to 103 outfits to symbolize the 1.3 billion survivors of sexual violence across the globe. The exhibit now includes submissions from a network of 600 survivors who volunteered to share their stories.
"The issue with violence against women and girls, though, is awareness is not enough," Koye Adeboye, communications lead at the Spotlight Initiative, the United Nation's global initiative to eliminate all forms of violence against women and girls, told Global Citizen. 
"Turning that awareness into action seems to be the challenge because it's so baked into culture. The world has gotten less safe for women, full stop, which is a shame. And a lot of the progress that has been made on prevention wasn't sticky enough." 
Since the COVID-19 outbreak, emerging data have shown that all forms of violence against women and girls have increased due to a lack of social services, and more women being trapped at home with their abusers. The Spotlight Initiative's investments in 30 countries have provided 1.6 million women and girls with gender-based violence services and increased national budgets to address gender-based violence eightfold. 
Initially set up as a smaller exhibit when visitation at the UN HQ remained limited due to COVID-19 restrictions, Nguyen wanted to confront world leaders passing through with the issue head-on. Rise also took the show to the World Economic Forum in Davos.
"If they were going to lock us out of the building, at least they'd have to run into the outfits that we were raped in and they'd have to think about the fact that they can't leave us out of the policies that they're making," she said. "The reason why the outfits, and my outfit in particular, [were] in the United Nations, [was] a way for me to feel recognized and take up space in those hallowed hallways [full of] power."
At the "What Were You Wearing?" exhibit, named after the victim-blaming question survivors are often asked that implies a person's clothing invites abuse, a mirror confronts visitors at the exhibit with the same tired phrase. The Survivor Fashion Show is also a play on the question and was inspired by how often Nguyen heard fashion show attendees ask each other, "What are you wearing?" 
With a range of outfits plucked from every facet of daily life — pajamas, a wedding gown, hospital scrubs — "What Were You Wearing?" illuminates that sexual violence doesn't discriminate against gender, profession, or age. 
Little innocent girls also assaulted!? A swimsuit is not invitation for violence. Justice for survivors as #HLPF2022 review #SDG 5. @Atayeshe visiting "What were you wearing?" exhibit at @UN produced by @GlobalSpotlight & @RiseNowUS.

More ➡️ https://t.co/wQbj0RVRds#WithHerpic.twitter.com/CUxEI9XUUJ

— Nafissatou J. Diop (@NafissatouDiop) July 6, 2022
In this powerful exhibit at the @UN, we are reminded that we must end rape culture, victim-blaming and patriarchal structures in our societies. pic.twitter.com/rfJ6NauCAcpic.twitter.com/3r5hasVu8b
— Amina J Mohammed (@AminaJMohammed) July 25, 2022
A baby's diaper is one of the most shocking and moving submissions, Nguyen said. Another harrowing piece came from a man who was assaulted while serving in the US military and felt compelled to donate his uniform. 
Nguyen made the tough decision to include the dress she was wearing during her assault.
"Of course, it is really an emotional and heart-wrenching thing to have to put out, but I want people to know that it doesn't matter," she said. "The point is I want people to know it can happen to anyone."
Nguyen, who was nominated for a Nobel Peace Prize in 2019 for her work, noticed that people were more receptive to her advocacy when she made it personal.
"Originally when I started this journey, it was difficult to get people to care about it if I didn't tell people I was a rape survivor. And I did this before MeToo," she said.
Supporters can continue to follow the "What Were You Wearing?" exhibit's journey as it moves to the UN's Geneva HQ later this year. The organization also offers the Rise Justice Labs program, which provides people with the tools and training necessary to pass their own laws. Media mogul Paris Hilton even enrolled and advocated for stricter gun restrictions. 
"Even if the federal law passed, most rape cases are handled by the state," Nguyen said. "We're trying to get equality under the law."