Citizenship
Ai Weiwei Captured Insane Aerial Footage Showing the Scope of the Refugee Crisis
Weiwei's documentary shows the immense scope of the global refugee crisis.
"Human Flow" — the new documentary about refugees by Chinese dissident artist Ai Weiwei — is a lesson in perspective. 
The two-and-a-half hour documentary, directed by Weiwei and produced by Participant Media, relies heavily on panning aerial shots that depict the refugee crisis from above in places like Greece and Kenya. 
It then zooms in on these populations, literally and figuratively, humanizing them through in-person interviews and individual portraits. 
The result is an aesthetically beautiful, but also crushingly bleak portrait of the world's 65 million refugees and displaced persons, the highest number on record. 
Take Action: Tweet at Germany to Create Safe and Legal Pathways for 28 Million Refugee Children.
The documentary premiered in New York City and Los Angeles this weekend in conjunction with another of Weiwei's art projects, the installation of 300 works about the refugee crisis in public places in New York. 
Called "Good Fences Make Good Neighbors," the public installations include a 40-foot gilded cage in New York's Central Park, as well as fences and walls spread across the city's five boroughs. 
Image: Richard Drew/AP
The goal of the installations, and the documentary, is to confront viewers with images of the refugee crisis and the mechanisms that are being used to try to physically contain human bodies, including walls, fences, pens, and tents. 
Read More: Why Sculptures of Fences, Cages, and Walls Are Popping Up All Over New York City
And Weiwei hopes to take the message from his art even further.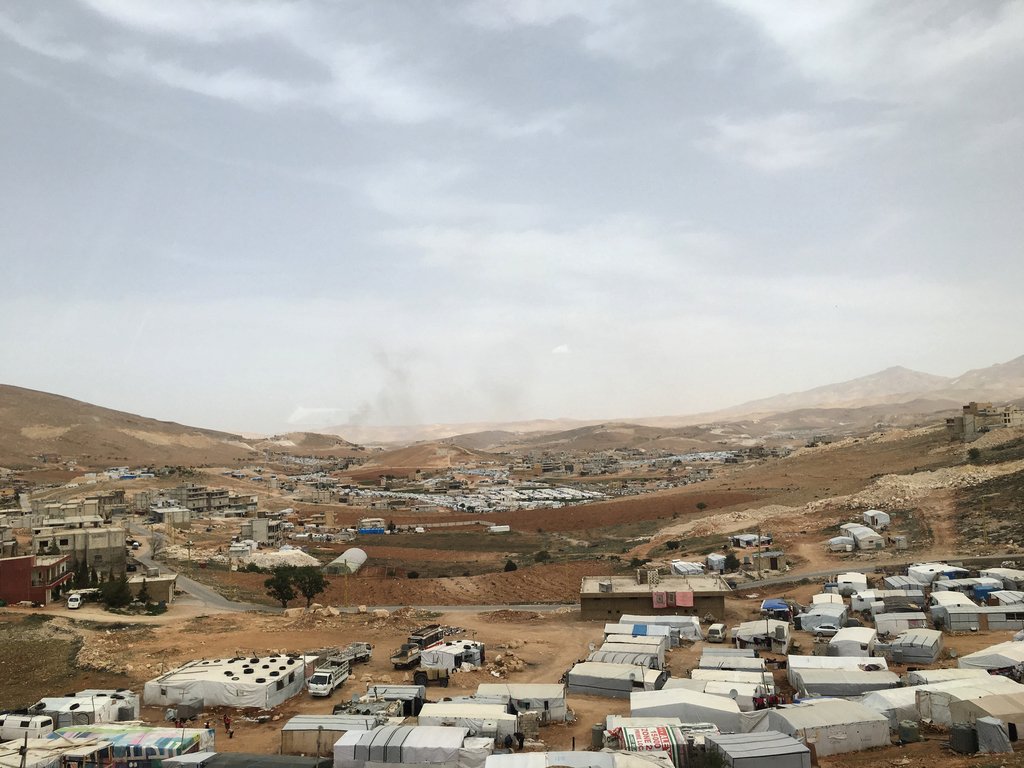 Image: Participant Media
The film ends on an aerial shot of a massive repository for used lifejackets, and leaves viewers feeling like they need to do more to stem the crisis. The website for the documentary includes several ways viewers can take action, including signing up for Amazon Wishlist or supporting refugee entrepreneurs through Kiva microloans. 
Global Citizen is bringing you seven powerful takeaways from Weiwei's film: 
1/ Border walls and fences are being built around the world at a concerning rate. 
It's not just happening on the border between the United States and Mexico. Border walls and fences are going up around the world at a frightening rate. 
After the Berlin Wall came down in 1989, and East and West Germany were reunified, there were just 15 border walls around the world. Now, not even 30 years later, there are 70.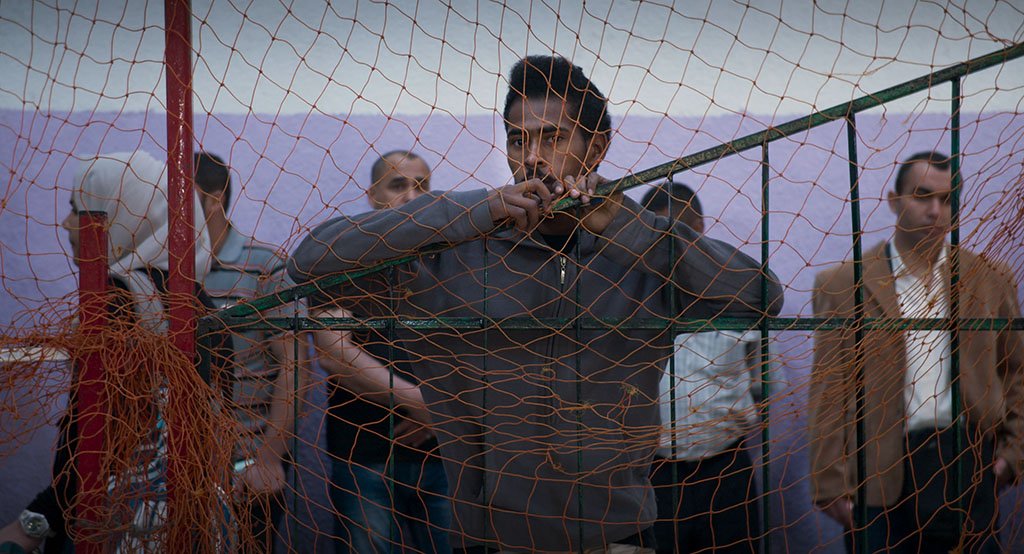 Image: Participant Media
According to Reuters, "notable spikes in the construction of border walls took place after the Sept. 11, 2001 attacks on the United States and the Arab Spring."
This includes walls between Libya and Algeria; Jordan and Syria; and even Turkmenistan and Uzbekistan.
Weiwei's documentary takes viewers to some of these borders: in Mexico, Israel, and Jordan, to name a few. 
2/ And entry points are closing. 
In Sept. of 2015, Hungary, one of the primary entry points to Europe for refugees, closed its borders completely. Other countries, such as Jordan, have also significantly decreased the number of entry points for refugees fleeing danger in their home country of Syria. 
Image: Participant Media
3/ More than half of all refugees are not in camps. 
According to UNHCR, an estimated 60% of refugees live outside of official camps, often in teeming cities, where they can live anonymously. These refugees, Weiwei's documentary shows, can find themselves removed from social safety nets found in the camps — missing out on educational and healthcare opportunities. 
Image: Participant Media
In Turkey, for example, which is just one of 40 locations Weiwei visits in the film, an estimated 30% of refugee children not in camps are able to get an education, compared to 85% of refugees inside the camps. 
4/ The US is mostly sitting on the sidelines
A staggering statistic from Weiwei's film: if the United States admitted a proportional amount of refugees to the Kingdom of Jordan, it would host nearly 100 million people. 
Jordan, with a population of just over 9 million, is host to 2.7 million refugees. The US, population 320 million, has admitted just over 3 million since 1980. 
In 2018, the Trump administration set its refugee ceiling at 45,000 — further limiting refugees' ability to enter the country. 
Image: Participant Media
While part of the reason Jordan admits more refugees is logistical (the world's largest refugee population is from Syria, which neighbors Jordan), another part is more related to the country's political history and current stability. 
Jordan, the Guardian reports, has "historically shown immense generosity towards refugees, welcoming and integrating Circassians, Armenians, Palestinians and Iraqis over several decades."
5/ Much of the global refugee crisis is not in Europe. 
The term "refugee crisis" evokes images of boats of refugees landing of Greek islands, and teeming camps in northern France, but most refugees never make it that far from home. 
One-quarter of the world's refugees are located in sub-Saharan Africa, according to UNHCR. And of the 10 countries that host the most refugees, none are members of the European Union.  
Image: Participant Media
Weiwei's documentary takes viewers to the world's largest refugee camp, the Dadaab camp, in Kenya. Here approximately 260,000 refugees, mostly from Somalia, have lived since the early 90s. 
6/ The public health risks of informal refugee settlements are enormous. 
At one point in his documentary, Weiwei speaks with a doctor working in a refugee camp in Greece who talks of the challenge of vaccinating children against communicable illnesses in the sprawling, unhygienic camps they inhabit. 
As cold rains cascade onto informal tent settlements, refugees are susceptible to respiratory infections and gastrointestinal illnesses, as well as skin infections. 
Image: Participant Media
Access to vaccinations is often limited, especially in "transit" countries like Greece that lack the infrastructure to provide housing to refugee populations they didn't expect to host for so long.  
7/ Some countries are doing an OK job of resettling refugees. 
If there's one respite from the bleak perspective of Weiwei's film, it's the segment filmed in Berlin, Germany. 
German authorities are currently hosting more than 5,000 refugees in the Tempelhof Airport, which was officially shut down in 2008. Here, unlike at France's Calais refugee camp or the informal settlements in Greece, refugees are sheltered and given a semblance of personal space through divided cubicle-like rooms in the airport's main hangar. 
Image: Participant Media
Germany has been creative about reusing space to house refugees, such as airport terminals, pop-up low-income housing, and reclaimed abandoned buildings. 
Still many refugees face discrimination and face physical attacks in their temporary home country. 
Global Citizen campaigns on increasing access to education for refugees and displaced persons around the world. You can take action here. 
Image: Participant Media