"I was begging. The official literally looked me in my eye and said: 'Only Ukrainians. That's all. If you are Black, you should walk.'" 
The call for justice following discrimination against Black and African people at the beginning of Russia's war in Ukraine was defined by this singular quote. A quote that reverberated across the internet, taking over our social media feeds and topping news headlines all around the world at the end of February 2022. From this quote, and similar stories of discrimination and racism experienced by people trying to flee the war that followed, stemmed a movement: #AfricansInUkraine. 
Dr. Jessica Orakpo, who can be credited with this quote, didn't mean to start a movement when she told her story to the BBC. The medical graduate only wanted to share her story of the injustice she faced while trying to escape the war. She'd walked 12 hours to catch a bus exiting the country, and was told that she couldn't board the bus — meaning she'd have to walk another eight hours to cross the border, just because she's Black and African. 
"I'm grateful that my experience allowed other people to speak up and know that, okay, the fact that I'm going through this is not weird, or it's not out of the blue," Dr. Orakpo, who was in Ukraine studying for the last leg of her medical degree when the war broke out, told Global Citizen in early September. 
"With these experiences, it can either make or break you," she continued. "And, we can rise above it. I knew that even if I hadn't done that interview, there'd be a lot of people that would have invalidated [our stories] and said, 'oh, it's a lie'. I like that my interview gave something to people, that 'okay, there is someone now that believes what I said actually happened.'"
Dr. Orakpo was one of the many thousands of African students studying in Ukraine when the war broke out, around 16,000 African students in fact, making up about 20% of Ukraine's international students. 
Yet after the movement trended for a short while, stories of African students facing discrimination in Ukraine and Europe amid the war seemed to fade out of the media coverage, begging the question: has life improved for these students and this is no longer an issue? Or has the world stopped caring? We decided to find out.
What Was Leaving Ukraine Like for African Students?
Let's first take a step back, to February and March this year when Ukraine witnessed a mass exodus as war took hold of the country. Millions of people fled their homes, jobs, studies; leaving everything behind in the search of safety. 
Dr. Orakpo was far from alone in her experience of facing racism and discrimination while trying to leave — there were countless Black and African citizens who had incredible difficulties leaving the country in the face of the war.
As Vukile Dlamini, a Swazi citizen who was studying in Ukraine when the war broke out, told us: "When we were at the border, there was segregation between the Ukrainians and the Africans, and they were threatening us by shooting down by our feet or in the air, with the guns that they had the entire time." 
"It was pretty shocking even after we crossed over," she continued. "We were still traumatized and shaken because we did not believe it. Did we actually just go through this? Was this our reality for the last couple of days and weeks?"
Dlamini went on to become one of the leaders of the Global Black Coalition, an organization founded as a result of discrimination against Black people and African citizens caught in the war. It aims to help African citizens seek asylum and temporary citizenship, continue their studies, and when needed, to rescue them from detention centers — with reports of Black and African citizens being detained in closed facilities as they tried to leave the country. 
We were denied access to the beds, they said it's for white people.
Camille Brondeau is one of the students the Global Black Coalition assisted. He was with a group of African students and citizens who were trying to leave Ukraine. Before the war he was studying in Kherson to become an engineer, and when the war broke out, he quickly realized that while many Ukrainian students had cemented escape plans and exit strategies, nothing was going to be done to help African citizens and students do the same.
"We thought, if we're gonna die, we might as well just die together, and we might as well die trying to get out of this than die being bombed at home," he told us. 
"We walked 20 kilometers with a group of students and community members, only to be stopped by the Russian army," he continued. "When we'd left the house, we put some white cloth on our bags to represent peace and to let soldiers and people know that we had nothing to do with this war. When the Russians stopped us, they asked us who we were, where we came from, what we were doing. We explained." 
"They seized our phones to look at messages that we were sending," Brondeau said. "They took pictures of us, and then once they realized we were not threats, they told us that unfortunately we have no way out of the city and we need to go back to where we were coming from. So we walked back another 20 kilometers to get home." 
Brondeau and his fellow students and community members eventually found their way to a train station and sought to board the train to exit Ukraine and escape the war. They were denied entry to the first train they came across on account of their nationality.
"When the second train arrived, we were denied access, but then we fought our way in… When we got on the train, there were beds, but we were denied access to the beds, they said it's for white people," he told us. "We were denied access to seats that were comfortable. We had to sit on the floor in the hallways, and we were denied food that was given for free to Ukrainians. We were told that we were not allowed to eat for two days. If we wanted some of that food, we needed to pay incredible amounts of money."
He also explained that he faced similar levels of discrimination after crossing the border and seeking asylum in France. Where Ukrainian nationals were given housing, vouchers for food or clothing, according to Brondeau, the Africans were given nothing.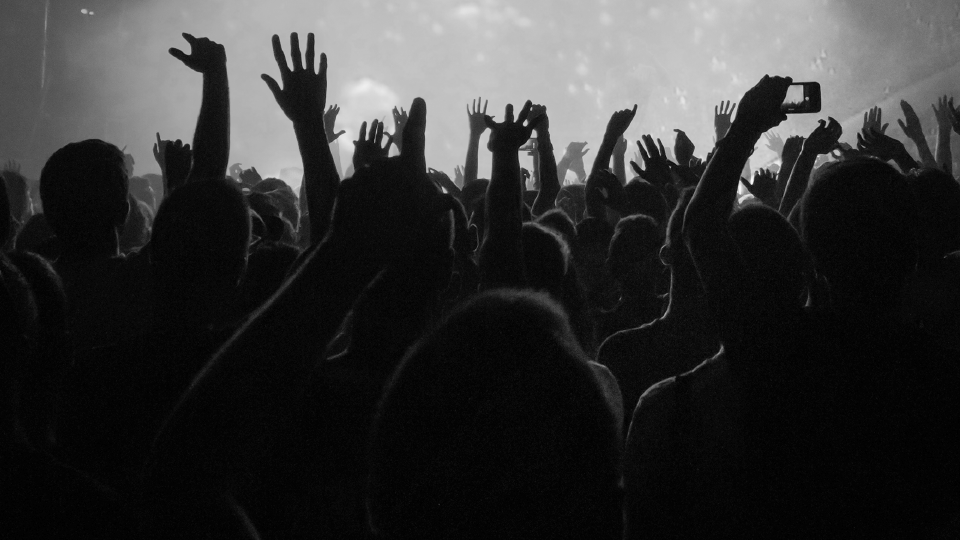 Refugees fleeing conflict in neighboring Ukraine arrive to Przemysl, Poland, Feb. 26, 2022.
Image: Petr David Josek/AP
What Happened After Crossing the Border?
"In the beginning, the difficulty was to cross the border. Now you've crossed the border, but then the difficulty is related to the welcoming conditions, and African citizens are not accepted," Etonam Ahianyo, a coordinator for Save Africans-Ukraine told Global Citizen. 
The organization was founded to help defend African nationals having difficulties settling into European nations after fleeing Ukraine and, as Ahianyo explained, these difficulties come on several levels. 
Ahianyo told us that finding a way for fleeing African citizens to settle in European countries is a huge challenge, particularly as the temporary protection order invoked by the EU commission on March 3, does not include African citizens who are not permanent residents of Ukraine. The order only protects foreign citizens who had previously sought asylum in Ukraine ahead of the war, rather than those who were in Ukraine to study or work. 
This has meant that African students have had to hop from EU country to EU country, knocking on doors that are unwilling to open for them; and eventually for them to be told to return to Africa. 
I can assure you that these people, they can make the future of Africa tomorrow. They are really talented… but Europe abandons them, and Africa abandons them.
Nigerian medical student, Edum Bala-eval Amaechi, who corresponded with Save Africans-Ukraine, told us that she traveled from Poland, to Germany, to Switzerland, to the Netherlands, and finally found herself back in Poland where she is now settled. 
"Entering Poland, it was a different thing entirely," she said. "It was not easy to adapt to the system because it was not what we were used to. The cost was really high, so it was really hard for us, so many people felt uncomfortable, so many people could not cope and had to go back to Africa, because some countries helped with sending their citizens back." 
"Switzerland was the worst of all, they gave me this hope that I would get it [meaning a permit to stay in the country], but at the end of the day I was rejected," she continued. "There was this pressure because they gave to just Ukrainians, and did not give to third-world country citizens. It was very difficult because all of us had hopes in Switzerland." 
Before the war, she had come to grow fond of Ukraine, despite only being there for a short period of time due to the COVID-19 pandemic. 
"I really miss Ukraine," she told us. "Ukraine was stable, it was peaceful, it was comfortable. It was affordable, definitely. It was a place many people called home."
When it comes to continuing studies in a European country — a high priority for the many students who've had their studies interrupted — Ahianyo explained that while countries like Switzerland, where Ahianyo himself is based, have said that their universities' doors are open to accepting African students who need to complete their studies, the requirements to apply can be steep and include high costs; such as proving that each student can provide $25,000 to study at the institution.
"How will someone, who fled the war, have $25,000 to study?" asked Ahianyo. 
Brondeau experienced similar difficulties re-entering school in France, after being told by the government that if he did not find a school to accept him that would also provide a study permit for him to stay in Europe, he would be deported. 
"When we arrived in France, the differential treatment, the discrimination, and the racism was blatant. The differential treatment between white Ukrainians and us was very clear," he explained. 
"The schools asked us, 'where are you from?' And I would say I'm from Cameroon originally," he said. "They told us to go back to our country. 'We're not going to accept you,' they say, 'your country is not at war.'" 
"What they don't understand is that a lot of us students, we represent hope for our families and a lot of sacrifices, that the institutions that are back home, the education level does not compare to what we were trying to get in Europe," he continued. "Our goal eventually is to go home and be able to contribute to our society. But to do that, we have to be able to finish our studies — which we're now unable to do. We're not granted the same opportunity to study somewhere else in Europe."
Ahianyo expressed the same sentiment, explaining that it's frustrating for African students to be turned away from European schools because they have a great deal of talent and determination to give.
"I can assure you that these people, they can make the future of Africa tomorrow. They are really talented… but Europe abandons them, and Africa abandons them," he said. "We have to fight to do something."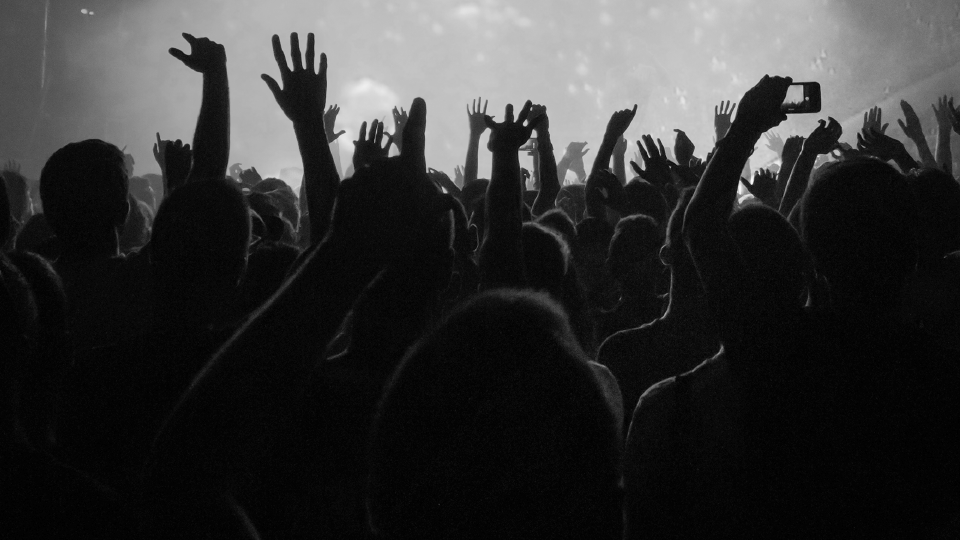 Nigerian students in Ukraine wait at the platform in Lviv railway station, Feb. 27, 2022, in Lviv, west Ukraine.
Image: Bernat Armangue/AP
How Did Africa Respond? 
While the African Union condemned the racism and discrimination at the beginning of the war, when African citizens were denied exit from Ukraine, little has been done since to follow up. Some countries, like Nigeria, have made paths to make sure their students return home, but for the most part, African leaders and the African Union have been criticized by experts for their lack of response to the situation. 
"It has been disappointing," said Ahianyo. "If African leadership were involved, we would have more success. For instance, there is this problem of energy," he added, referring to the gas shortage that Europe has faced since the onset of the war, as the EU depended heavily on Russia for the resource. 
"European countries go to Egypt or Senegal to ask for gas. If African leaders were organized and they said: 'Yes, we are happy to discuss this issue related to energy needs in Europe, but our students who are in your countries, we need solutions for them first and we ask you to find a solution' — they will find a solution," Ahianyo said. 
Where's the Media Coverage? 
From the very first days of the war in Ukraine, western media coverage of the conflict was rife with racism and discrimination. Comments from reporters and presenters expressing shock and horror that war could impact, not Syria, not Afghanistan, not Iraq, but a country in Europe. That war could impact "European people with blue eyes and blond hair"; of refugees "looking like any European family that you would live next door to."
From that, to a very brief moment of outrage at reports of not too dissimilar racism and discrimination faced by Africans trying to leave Ukraine, to essentially silence on the issue. 
It now takes a determined search to find any account of what life is like for Black and African people living through the war. The most recent report to break international news, was that of Zambian student, Lemekhani Nathan Nyirenda, being killed in the war after being made to fight in it on behalf of Russia. 
Other than this tragedy, there's been little follow-up reporting in international media about how Africans stuck in the middle of the war are faring — and that's not due to lack of trying on behalf of organizations and activists doing the vital work to support them. 
"Any time we issue a press statement, we notice that it is difficult to attract interest on the issue because [the press], they only focus on Ukrainians," said Ahianyo. 
Ahianyo and his team have also reached out to world leaders such as AU President Macky Sall, US President Joe Biden, and French President Emmanuel Macron — to no avail. 
How Are African Students Moving Forward?
Almost every step of the way, African students and citizens who fled the war in Ukraine have faced racism, discrimination, and abandon. Yet, perhaps in the spirit of unity, or the longing for peace, those whom Global Citizen spoke to have hope for their futures and are determined to overcome these intense challenges.
Ahianyo said that despite everything, Save Africans-Ukraine will always fight, because they have to, and because he believes in a solution. 
"We won't give up," he said. "Sometimes we are tired, and when you're tired, what encourages you to not give up is when you get a call from people who need help. If we stop, there won't be any help for those people." 
"I don't hold any grudge against them," said Dr. Orakpo, of those who discriminated against her. "Someone who is evil shouldn't make you evil… The fact that they treat me that way, or have resentment against me, shouldn't make me feel that way towards them."
How Can Global Citizens Help? 
It's clear that the issue of discrimination against Africans continues, and action needs to be taken to bring it to an immediate end, particularly as we can hear the footsteps of the ongoing war's anniversary stumbling towards us — meaning that Africans will have been dealing with racism, discrimination, and abandon for a full year. 
What you can do is continue to share the stories of African citizens facing challenges due to the war in Ukraine. Be aware of movements like the Global Black Coalition and Save Africans-Ukraine, follow their work, follow them on social media, and take action with them when they call for it. 
*Some interviews have been directly translated from French to English for this article.