Editor's note: This article includes details of physical and sexual violence.
Living in Africa as a woman can sometimes feel like an endless nightmare. You turn on the news and see stories of horrific violence enacted against women and girls, you log onto social media and you just get the same. And you wonder to yourself, "Will it ever end?"
Gender-based violence (GBV) is a universal phenomenon and globally, one in three women will experience some form of gender-targeted violence in their lifetime. Yet Eastern and Southern African regions have a particularly high rate of violence, with South Africa, for example, having a femicide rate that's almost five times the global average. According to the UNFPA, violence in these regions is prolonged because of the harmful gender norms, high rates of alcohol abuse, and extreme poverty that exist.
But more and more people are becoming vocal about GBV and learning the power of their voices in combatting it. From grassroots activists to public figures, people are learning that their platforms can be used to shine a light on social issues that affect the most vulnerable people. Silence surrounding GBV only perpetuates the violence.
From community leaders to media personalities, we spoke to GBV advocates and activists from different countries on African soil to hear more about why they stand up against this form of violence.
Rotimi Olawale, Nigeria
Nigerian gender equality advocate and the co-founder and executive director of YouthHubAfrica, Rotimi Olawale, is also the Deputy Coordinator of the Young Men's Network against Gender-Based Violence. Olawale is a youth development expert and does this through YouthHubAfrica, a nonprofit organisation that aims to support young people in Africa involved in social change. In his capacity as a youth development leader, he has also consulted for many local and international agencies including the World Bank, UNFPA, and the African Union Youth Division, to name a few.  
In September 2011, Olawale created a virtual petition to end the harassment of women in Abuja by the Abuja Environmental Protection Board. The petition included a letter to the Honorable Minister of the federal Capital Territory pleading for them to put a stop to the inhumane acts. Last year he joined UN Women in an episode of the agency's YouTube series, Hand Over the Mic  in which he highlighted why purposeful actions such as the petition are necessary.
"One of the issues young women face in Abuja is harassment from government agencies," he said on the series. "Any young woman found outside after the hours of 10 p.m. and dressed in a certain way would be labelled a prostitute and some of these women are arrested, physically beaten, or harrased."
Grizelda Grootboom, South Africa
In the autobiographical book Exit!, Grizelda Grootboom shares her story of rape, prostitution, and human trafficking. Grootboom endured a 12-year nightmare rooted in prostitution, drug addiction, and poverty.
The 42-year-old activist from Cape Town opened up to Global Citizen about how lonely activism can be.
"I think my book Exit! explains our challenges because I do describe how many times I've knocked on doors where I don't really get assistance," she said. "When you know and you see men that are rapists, that have killed women or committed gender-based violence on the streets, still in the township, still in the tavern, still in the clubs, especially the high profile officials that are using women for sexual exploitation and after that just silence them. I knew that these challenges with me speaking out were going to come."
"I've gone through it in the first two years of the book being published," she continued. "Collaboration with organisations is a challenge because you know we might not have one voice and that's the problem. Men have one voice in the things they do and they are bold in the things they bring to earth or life, but with us women it's very scary."
Since receiving rehabilitation, Grootboom has dedicated her time and efforts to helping young women who have been forced into the same situations find a way out. She worked at Embrace Dignity, which is an organisation that helps trafficking victims, and is now an international speaker and women's rights activist.
Makazole Mampimpi, South Africa
South African Sharks and Springboks rugby player, Makazole Mampimpi, launched a 21-day campaign against GBV in 2020 titled #Mampimpi67. The campaign's launch date coincided with Mandela Day, July 18, and ended on South Africa's Women's Day on Aug. 9. The professional winger encouraged men to take a 40-second video where they made a commitment to fight against GBV, tag him, and add the relevant hashtags. He told Global Citizen that more can be done by Africans and African leaders to ensure the safety and well-being of women and girls.
"Growing up, I was the only boy in my household and I saw how different members of my family in my household were either physically abused or sexually abused by their partners and strangers, and because I was young I couldn't do anything and felt hopeless." Mampimpi said, explaining his strong stance against GBV. "Now that I think I am in a position to add to the fight against GBV it's not only personal, but I do not want to see women and girls being hurt and even killed."
Patricia Kihoro, Kenya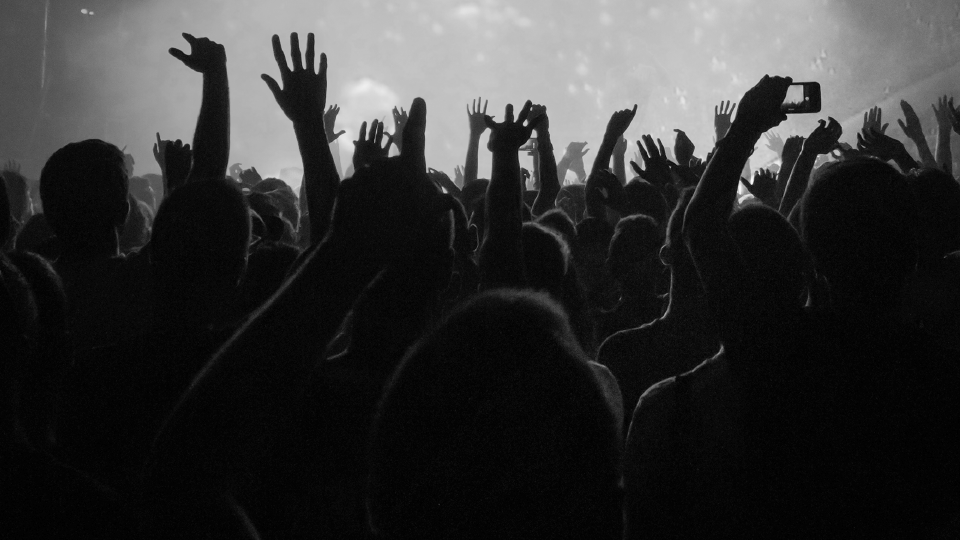 Kenyan singer and actress, Patricia Kihoro | Supplied.

Patricia Kihoro is a singer, presenter, and actress from Nairobi, Kenya. Kihoro believes that knowledge is integral, and that using platforms such as hers to share information about GBV goes a long way in reaching those who may otherwise not have had access to crucial information.
In 2020 she spoke out against a former acting colleague, Nick Mutuma, who has had several sexual assault allegations reported against him since 2017. Kihoro added her voice on Twitter and further added that she refused to work with Mutuma or any other alleged abuser.
Global Citizen spoke to Kihoro and when asked what the pivotal moment was that led to her activism, she said: "It's just become clearer and clearer over time that silence allows for GBV perpetrators to continue without fear or consequence."
"Many of the victims stay silent because of the stigma that comes with speaking up," she continued, "the harmful societal norms and beliefs that allow perpetrators to be violent towards women and girls, and the systemic failures in our societies that allow for GBV to continue."
Penny Lebyane, South Africa
South African Global Citizen Ambassador, and radio and television personality, Penny Lebyane is known for her activism against GBV.
"My earliest moment in the industry was the 2005 brutal shooting of Lindiwe Chibi, a lead actress on SABC 2 Muvhango, by her boyfriend at the time Dan Mokoena," she tells Global Citizen, detailing how she became a GBV activist. "She was my age, I was pregnant with my son at the time and I felt so powerless as a woman in the media. I had questions for men but not much platform on the radio to do so."  
Lebyane also explained that the murder of University of Cape Town Student, Uyinene Mrwetyana in 2019 further sparked her need to stand up against GBV.
"Older men taking advantage of young women is a disease and it's one I had to evade at all costs in the industry because it can be fundamental to one's growth and success, but I know countless stories from victims about it," she continued.
"I found my voice propelled to a position because of my stand on the behaviour of the entertainment industry and a culture that perpetuates forms of GBV for years," she added. "I had declared enough is enough on Twitter, which gave me a platform that I couldn't have back in 2005."
Xavien Myles, South Africa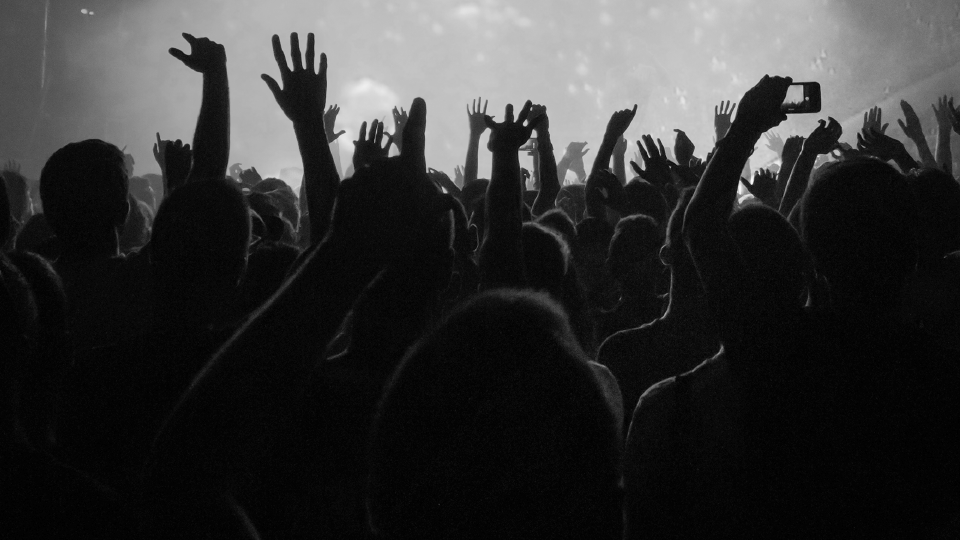 South African dancer and GBV activist, Xavien Myles | Supplied.

Xavien Myles is a dancer who is using his steps to teach South Africa a new routine. Myles is a grassroots activist who believes that we all can #dosomething, using this hashtag to inspire a movement that he started after he posted a video calling on men to stop acting like everything is fine when it comes to gender violence.
The theater and performance student at the University of Witwatersrand addressed harmful male behaviour he had witnessed in Braamfontein (where the school is situated) on his social media. His truth gained him many views and interactions from women who were grateful that he was a man speaking out.
When asked why he stands up against GBV, he told Global Citizen: "The constant reminder that I am privileged to be a man living in South Africa ... I don't have to fear what's about to happen next when I politely decline the advances of a man, whether it be in the club, the streets, school, the police station, or even at home."
"Seeing a high school girl approach me desperately seeking help by asking me to act like I know her just so the two men that were following her could stop. Even though I immediately obliged, the men still approached her trying to speak to her, ignoring that she's uncomfortable and afraid," he continued.
"Unfortunately the presence of another male voice threatening to stand against them caused them to step back and move on, showing that the word 'no' coming from a woman means absolutely nothing," he added. "This was a pivotal moment in my life that led me to advocate against GBV. Since I have the privilege, as a man, to have my voice heard, I will use that to the best of my abilities."
Adelle Onyango, Kenya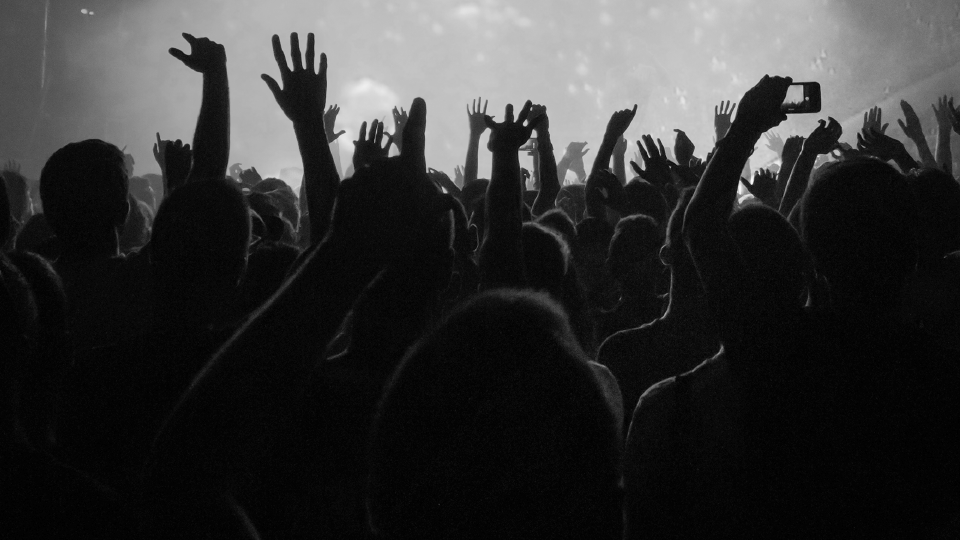 Kenyan media personality, podcaster and social activst, Adelle Onyango | Supplied.

Kenyan media personality and podcaster Adelle Onyango has been celebrated as one of Facebook's 2019 Icons of Change. Onyango is also the founder of the Adelle Onyango Initiative (AOI), which is an organisation that prepares Kenyan youth for employment or entrepeneurship, and also gives African women who have experienced rape psycho-social support. AOI has partnered with non-government organisation, Carolina for Kibera, to create "Safe 24/7", a programme that offers free group therapy and support groups for survivors of sexual violence.
"Surviving rape really put into focus just what is at stake when we speak about GBV," she tells Global Citizen.
"I walked a path littered with a health care system that failed me. A justice system that didn't have the capacity for evidence collection and preservation. A psychosocial intervention that saved my life," she continued. "I think it influences not just my advocacy, but also the creation of programmes that serve survivors. Knowing that therapy saved my life I am determined to connect survivors to free, quality psychosocial support programmes wherever they are on the continent."
Boitumelo Thage, South Africa
Boitumelo Thage is the host of the podcast A Thousand Voices, author of the children's book My Voice Matters, founder of nonprofit organisation A Second Chance, and co-founder of anti-GBV movement "Break the Silence". Thage also ran for councilor for her community in Pretoria North, Tshwane in the 2021 local government elections.
The University of South Africa Health Sciences and Social Services graduate said that her platform stands to ensure that society is educated on the plight of women and the role they can play in fighting against the GBV pandemic.
"The pivotal movement for me took place in 2018 when there was the Dros rape case," Thage told Global Citizen. The case she's referring to is of the convicted rapist Nicolas Ninow, who raped a 7-year-old girl in a restaurant toilet. "I became actively involved in [the case] and from there ended up being at the forefront of the movement. In addition to that, the trauma we experience as women daily, are the moments that lead to us being angry."
---
Women's rights are human rights — and they must be promoted and protected. This 16 Days of Activism Against Gender-Based Violence, from Nov. 25 to Dec. 10, we're asking Global Citizens to join us for our #16Days Challenge, to take a simple action each day that will help you learn more about women's rights, bodily autonomy, and gender violence online.
You'll start important conversations with your loved ones, advocate on social media for women's and girls' right to their own bodies, support women-owned businesses in your community, sign petitions to support bodily autonomy, and more. Find out more about the #16Days Challenge and start taking action here.