At this point it feels as if the climate crisis has decided Africa's environmental theme for the year: storms and flooding. 
In the South-Eastern region we've seen flooding in Mozambique, Madagascar, Malawi, South Africa's KwaZulu-Natal (KZN), and more recently in Uganda. In the West we saw flooding in Ghana and Nigeria. All damaging and detrimental in their own ways. 
With this in mind, Global Citizen Africa wanted to keep the conversation going and dive deeper into the topic so the needs of these countries stay in the spotlight — that's why on Monday, Aug. 1, we hosted a group of activists and a journalist on a Twitter Spaces discussion to shed some light on what these climate change-related floods have looked like in each region, and what needs to be done to defend Africa against the impacts of the climate crisis. 
The discussion was co-hosted with Greenpeace Africa, with which Global Citizen is collaborating on campaigns and content throughout this year.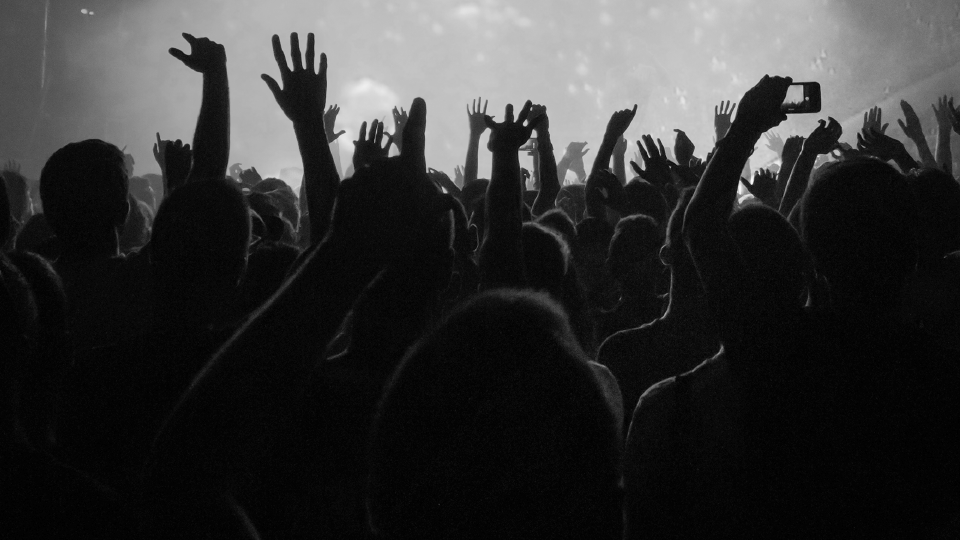 People make their way along a damaged section of a road in Nampula Province, Mozambique, March 12, 2022. Officials in Mozambique say that Cyclone Gombe has flooded large areas of northern and central Mozambique, killing more than 10 people.
Image: AP Photo
At the time of the discussion, Uganda had experienced floods just two days prior, Ghana had been hit with flooding three months before, and South Africa's KZN region was (and still is) recovering from floods that hit the area in April. An activist from each area joined us to shed some light on their situations. 
Guests on the day included Greenpeace campaigner, Desiree Laverne, journalist for Thomson Reuters Foundation, Kim Harrisberg, Ugandan activist and climate change educator, Heizal Nagginda, and award-winning Ghanaian climate activist, Chibeze Ezekial. Here's what each of them had to say about the storms in their regions: 
Desiree Laverne, South Africa
Campaigner at Greenpeace Africa
Not only is Laverne an activist and campaigner for Greenpeace Africa, she also witnessed the flooding in KwaZulu-Natal first hand. In our discussion with her, she shared what was going through her mind in that moment, and what she believes needs to be done to alleviate the impacts of the climate crisis in Africa. 
"It was probably one of the most frightening experiences," Laverne told us. 
"You actually don't know if you are going to live to see the following day, and the only thing that you think about is if your family members are safe or and if your friends are safe. You'll hear of one family that lost 10 family members and you think 'oh God'," she said.
Following the flooding, nearly 500 people were confirmed dead, and at the time officials had predicted that damage to infrastructure would cost the province an estimated R757 million (over $500 million), with roads, schools, health facilities, and businesses having been impacted by the extreme weather.
"You know, you're angry and you're hurt and you're mourning for all the people — I mean, people didn't have to die. If only our government had been paying attention," said Laverne.
"Government needs to be held accountable. They have to stop their addiction to fossil fuels," she continued. "Because as their greed for fossil fuel increases, so are all these devastating floods gonna increase."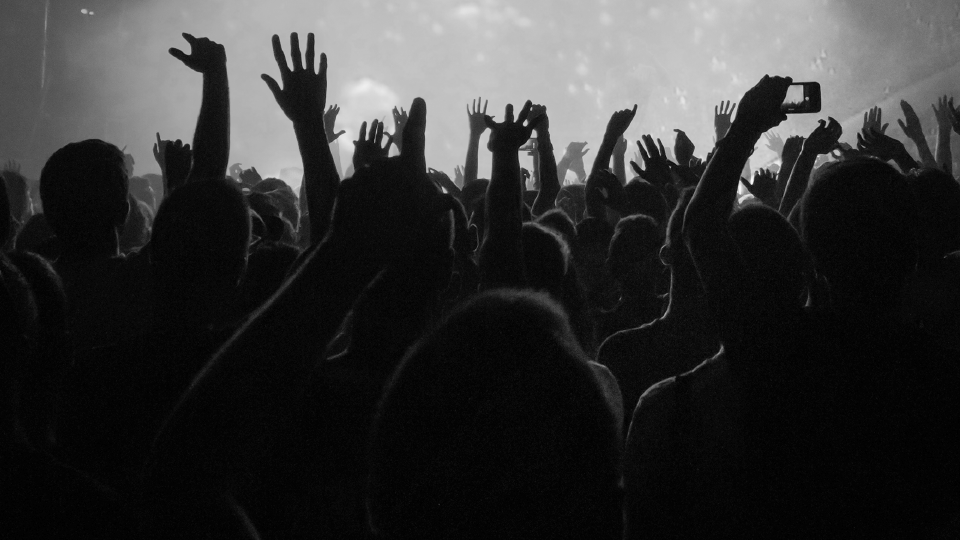 People clear mud from damaged houses following floods, at Clermont in Durban, South Africa, April 14, 2022.
Image: AP Photo
Kim Harrisberg, South Africa
Journalist at Thomson Reuters Foundation
Journalist at Thomson Reuters Foundation, Kim Harrisberg is also South African, and covered the floods in KZN over a series of articles. While she does not live in the area, through her work she was exposed to people who had been directly impacted by the storms. She discussed the stories that stuck with her most, and emphasised the need to continue the conversation surrounding these issues. 
"I went to a shelter where a lot of the flood victims were staying and I think a lot of the media had moved on from the floods. It seemed like such a long time ago. People assumed that people had been re-sheltered and they hadn't," she said. 
"There's thousands of flood victims who are still without homes, but someone who stood out to me was a lady called Nozipho Sithole. She was a carer for an old age home in a more suburban part of KZN," Harrisberg continued. 
"When the floods hit, she decided almost immediately to quit her job and stay in the shelter to help support the victims and to care for them, and she just blew my mind because she obviously needed that job very badly, but she decided that this is where she was the most needed and she started coordinating all the food donations. Everything from toilet paper to medicine to water, you know, because the taps had been cut dry for a couple of weeks," said Harrisberg.
She continued: "She's just an incredible person because she herself was extremely traumatised, but yet she was able to still prioritise the needs and the well-being of the victims around her." 
"People think of the immediate needs: food, shelter, water, but psychologically there's a lot of trauma there, and I think, Nozipho, she understood that," she said. "She told me that at night people were crying in the shelter because they were obviously having flashbacks to what had happened and whenever it started raining, even if it was a little drizzle, the children would start crying because they thought, okay, the floods are happening again. The victims said 'we just want to see rain as rain. You know, maybe we'll never be able to see it like that again.' For them, rain meant their homes got swept away, they saw children drowning in mud. They saw horrific, horrific things and I think that's so important to remember."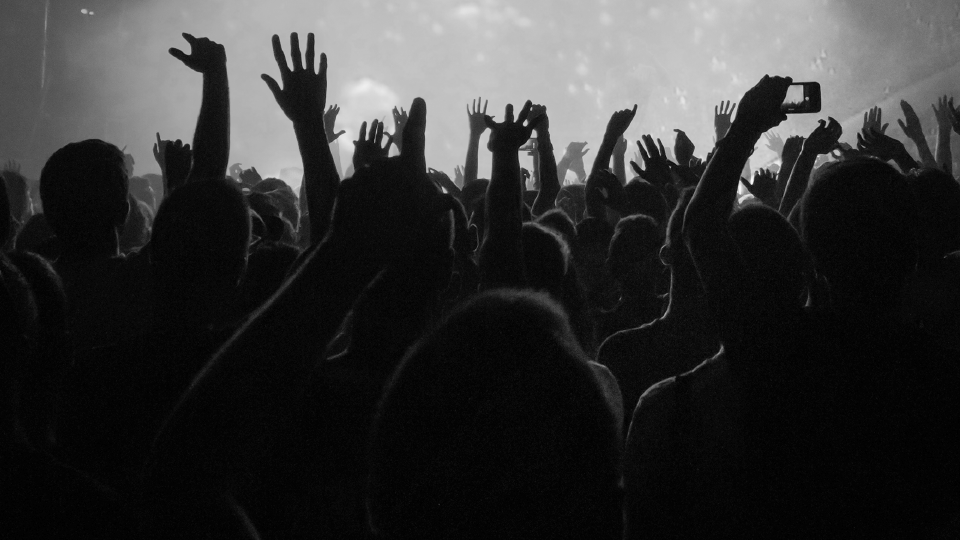 Khumbulani Radebe, a worker at a petrol station, sits on the rock after his house that was swept away by floods in Nhlungwane in Ntuzuma, near Durban, South Africa, April 19, 2022.
Image: AP Photo
As a journalist, Harrisberg believes that it's essential to keep these stories in headlines, even as time passes, she believes that journalists have a responsibility to the human beings behind the stories. 
"You know, we read these stories. I write these stories and we move on to the next one," she explained. "But these victims are still there and they can't be forgotten. Their stories need to serve as lessons for us in how we adapt better to ensure that fewer lives are lost in the future climate shocks which we know are coming. So these lessons can't be in vain, these lives lost can't be in vain."
Heizal Nagginda, Uganda
Activist and Founder of Climate Operation
As Heizal Nagginda joined our discussion, the floods in Uganda were still trending on social media. Frightening imagery of homes being washed over by powerful waters were freshly circulating Twitter timelines. We spoke with her about what the general tone in Uganda was at that moment, and what needed to be done to adapt to climate change in East Africa.
"The general tone right now in the country is that people are really, really just devastated," said Nagginda. "I was at work today and some of my workmates were actually really shocked about what was happening. And of course, now we are starting to see conversations whereby people are putting the government under pressure."
She continued: "The fact that people are starting to actually put pressure on the government to put some of these things into policy to ensure that we are more prepared when it comes, I think, is something that gives me hope for the future when it comes to something like this happening again."
Through her organisation, Climate Operation, Nagginda educates communities and young people about the impact of climate change, and stresses the importance of small changes we can make towards adaptation. 
"I think one of the greatest misconceptions when it comes to climate change is that climate change is all about weather, which it's not," she said.
"For example, the floods that are happening right now. Yes, There are floods that have happened, but because of this, we now have internally displaced people. These people are internally displaced, but where are they going to go?" she asked. 
"I think the reason why most people believe climate change is all about weather is also maybe because of the way the media portrays climate change whereby we think about it as greenhouse gas emissions or polar bears dying, so it's very, very scientific," she explained. 
"So to someone they're like: 'maybe this is all that is climate change.' They really do not go down to the grassroots to humanise it and talk about, for example, this is how these people are being impacted or this is how these people are actually mitigating the impact of the climate crisis," she said.
She added: "I think one of the biggest misconceptions of climate change is the fact that people think it's just weather and they don't really look at the human aspect of it."
Chibeze Ezekial
Executive Coordinator at Strategic Youth Network for Development in Ghana
Climate activist Chibeze Ezekial is a rising star in the climate activism space after he and his team stopped the Ghanaian government from building the country's first coal power plant. He continues to advocate for action against the climate crisis for the sake of equality and to end global poverty, and has a strong belief in the power of young people to bring about change. 
When we asked him about his win against the Ghanaian government, here's what he had to say: 
"I think it would be unfair to say that I single-handedly won the fight against the coal plant establishment in Ghana," said Ezekial. "It was a collective effort by other young activists; I led the campaign and the good thing is that this was a campaign that was strategised, and led, and very well implemented by young people."
He added: "It was an excitement, you know, when eventually it was announced that there was no longer going to be a coal plant. For us it was not a victory against the government, but it was a victory against the increasing impact of climate change. It was also a sign to show that young people can also bring solutions when it comes to climate change impacts." 
We asked him about the flooding in Ghana that had occurred just three months before our discussion, and he explained that they were now a common occurrence, and were affecting people from all walks of life across the region. 
"With the flooding, unfortunately it has become an annual experience. Every year when the rains descend, we keep getting affected by the storms or the floods and their impacts," he said. 
"There are several of them. For example, I can quickly mention that once there's floods, they damage people's property — and you're talking about a lot of people who are living below the poverty line. So whatever assets you have acquired, they get destroyed or get washed away by the flood," he explained.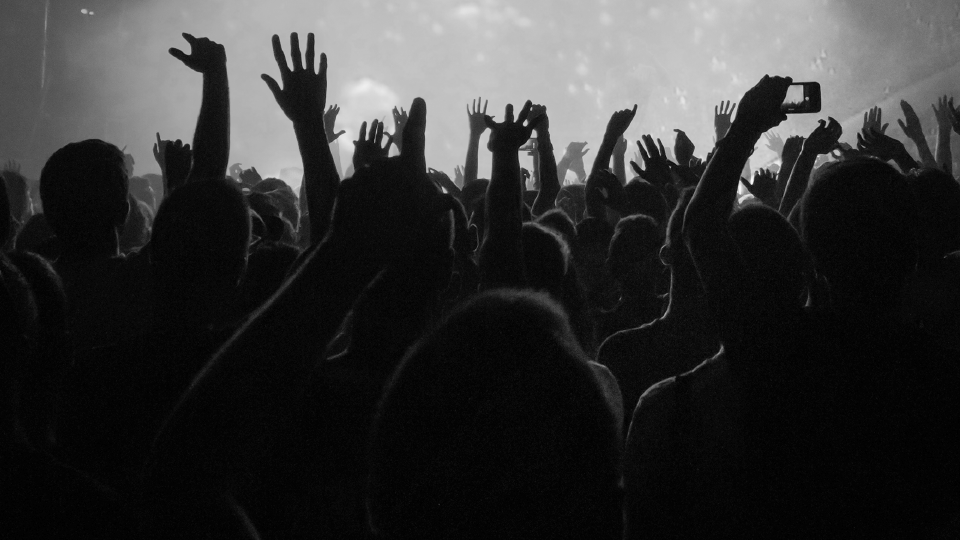 A family take their belongings after their home was flooded after a week long of heavy rain, in Antananarivo, Madagascar, Monday, Jan. 24, 2022. Tropical storm Ana has caused widespread flooding in Madagascar, causing the deaths of 34 people and displacing more than 55,000, officials said Monday. With heavy rains continuing, rivers in Antananarivo are rising and officials are urging residents to leave low-lying areas of the capital city and surrounding areas.
Image: AP Photo/Alexander Joe
"And not just the poor, but you see some people living in rich environments who also get affected by the impact of the floods. So again one key issue is about the damage it causes to property," he added. 
Ezekiel also touched on the impact the rains continue to have on the agricultural community. 
"It's about the loss of life," he said. "Agriculture is the backbone of African development, people in Africa depend on agriculture. It's a source of livelihood, and for us to cope. And so one does need to flag that [the floods] destroy the plants and it destroys their livestock. It therefore deepens the poverty situation."
You can listen to the full discussion here, and catch more discussions like this on Africa's most urgent news in our weekly Twitter Spaces show Global Citizen Group Chat, taking place on the Global Citizen Africa account (@GlblCtznAfrica) every Friday at 5 p.m. CAT. 
---
Global Citizen Festival is calling on world leaders, corporations, and philanthropists to do more than they've ever done before to End Extreme Poverty NOW. Through our global campaign and with stages in two iconic locations — NYC's Central Park and Accra's Black Star Square — we will unite leaders, artists, activists, and Global Citizens around the world on Sept. 24 to achieve an ambitious policy agenda focused on empowering girls and women, taking climate action, breaking systemic barriers, and lifting up activists and advocates. Wherever you are in the world, you can join the campaign and take action right now by downloading the Global Citizen app.