When we think of poverty, especially on the African continent, we usually think of scarcity in terms of food security and money. While this is valid across the continent, other issues that come as a result of, or related to, poverty — particularly those that mainly impact women and girls — often aren't considered such an urgent priority. 
One of those issues is period poverty, which is the lack of access to sanitary products, menstrual hygiene education, toilets, hand-washing facilities, and more. You can find out more about period poverty and what it is in our explainer here — and take our quiz to learn more about period poverty across Africa here.
According to the organisation Menstrual Hygiene Day, millions of people around the world are stigmatised, excluded, and discriminated against just because they menstruate. This is largely caused by lack of education, reinforced taboos in certain societies, or the lack of access to sanitary products and adequate sanitation due to poor infrastructure and general inequality.
Period poverty is an insidious thing, as women and girls around the globe are kept from reaching their full potential simply because of this form of gender inequality.
In fact, in Africa, this inequality is evident across the continent, with 30% of girls in South Africa missing out on school during their periods; while 65% of Kenyan women found period products to be too expensive to purchase; and a UNICEF study in three Nigerian states found that girls deemed menstruation as a "secret and unclean experience."
Women have been menstruating since the beginning of life itself but World Menstrual Hygiene Day, now marked every year on May 28, only started to be celebrated eight years ago, in 2014. The aim of this day is to mobilise individuals, government agencies, media, and the private sector to break the silence on period poverty, bring awareness to the challenges menstruators around the world face, and to catalyse action for menstrual health and hygiene.
Gender inequality in the form of period poverty needs to come to an immediate end, and there's a lot we can all do to help work towards that reality. So Global Citizen spoke to some of Africa's leading period activists and asked them: What's one thing we can do everyday to fight period poverty? Here's what they had to say:
1. Candice Chirwa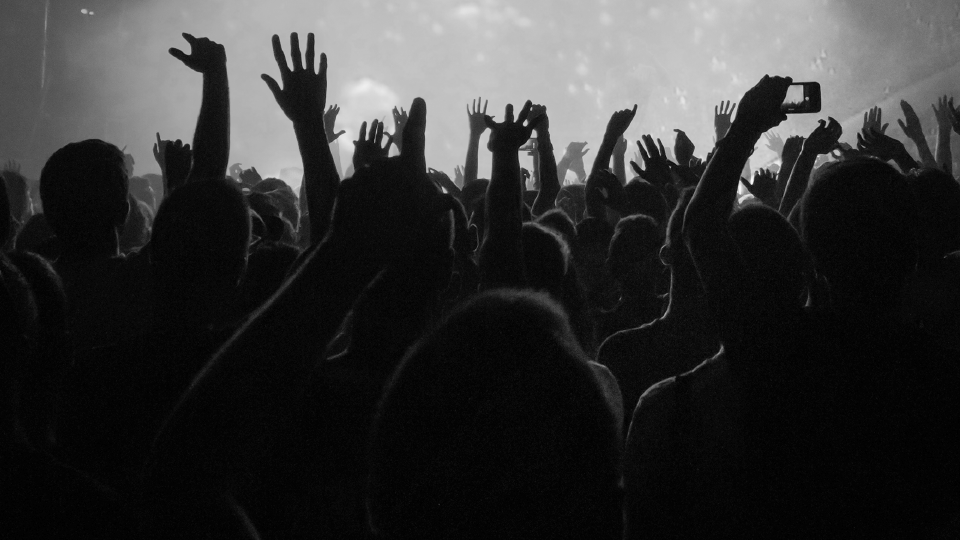 Candice Chirwa, "The Minister of Menstruation" at a QRATE workshop | Supplied.

Fondly known as the Minister of Menstruation — a title she has earned as a menstrual health advocate and warrior — Candice Chirwa is a South African-Malawian gender activist, period activist, and thought leader.
Chirwa is also the co-author of two books, Perils of Patriarchy and Flow: The Book About Menstruation. In 2020, the Minister of Menstruation partnered with the menstrual products company, Lil-lets as an official brand ambassador. She is the founder of an award-winning NGO, QRATE, which focuses on enhancing critical thinking in young people on social issues, and facilitates fun, dynamic menstruation workshops to provide comprehensive menstrual and sexual education. You can read more about the Minister and her incredible work in her own words, here.
To answer our question, Chirwa had this to say: "The one thing we can do is to talk openly about our periods. What I mean by that is not to surround or associate periods with secrecy or embarrassment, but to actually embrace it for a normal, biological function."  
"Let's call it what it is — a period, menstruation; instead of alluding to euphemisms that encourage us to hide it," she continued. "Let's call out any form of period stigma we come across and seek to educate and empower people about periods in a positive way."
2. Janet Mbugua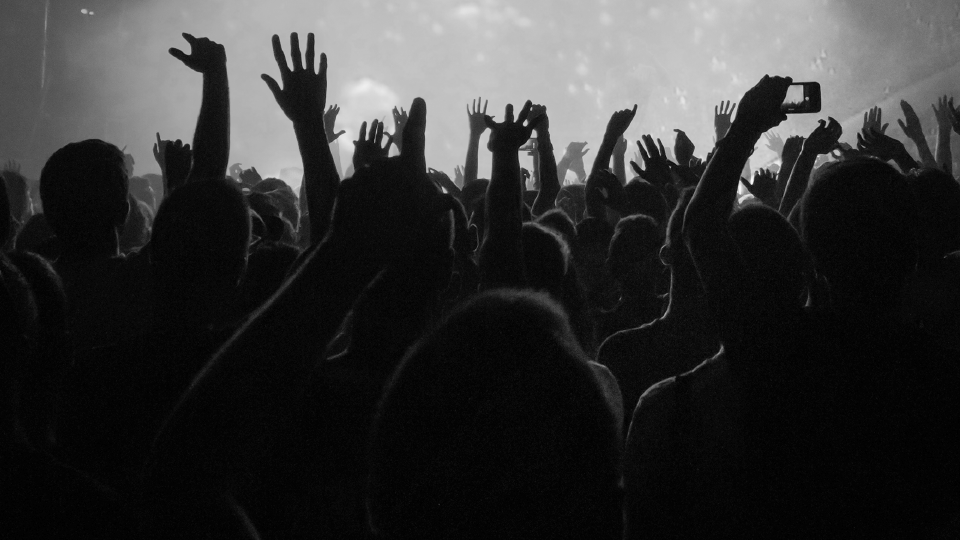 Kenyan media personality, Global Citizen Champion of Change and founder of Inua Dada Foundation | Supplied.

Janet Mbugua is a Kenyan media personality, author of My First Time Stories, and founder of Inua Dada Foundation. She's also a Champion of Change for Global Citizen Africa, who helps to raise awareness about the continent's most urgent issues.
Mbugua's foundation won her a World Association for Sexual Health award in 2021. Through her foundation, she aims to create a global community that empowers, upholds the dignity, and protects the rights of every girl child — and extends that to her caregivers and community. Advocacy is at the heart of her career, including the launch of her My First Time Stories podcast, which extends conversations around menstrual justice.
"If we want to end period poverty, we must link lived truths to access gaps, education, and policy implementation. I designed my storytelling platforms, which include my book My First Time and its spin-off podcast My First Time Stories, to make a case for advocacy, agency, and access," Mbugua told Global Citizen.  
"Through stories, we can hold policy-makers accountable, we can allow girls and women to menstruate with dignity and without shame, we can encourage communities not to stigmatise menstruation, we can push for access to products, and information," she continued. "We can push for menstrual health and hygiene management to be better resourced around the world."
3. Lolo Cynthia Ihesie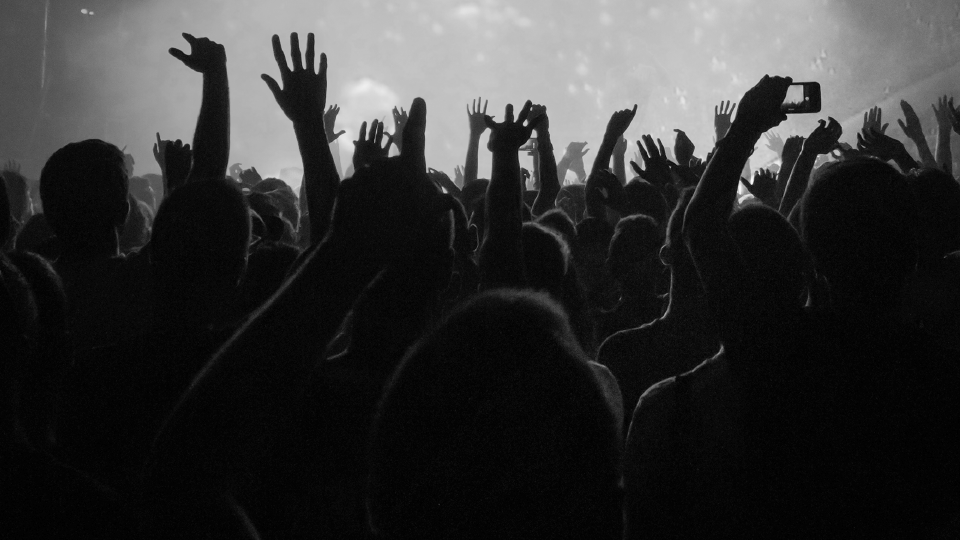 Nigerian menstrual and reproductive health advocate Lolo Cynthia.
Image: Courtesy of Lolo Cynthia
Nigerian menstrual and reproductive health advocate, Lolo Cynthia Ihesie (publicly known as Lolo Cynthia) is a social entrepreneur. Cynthia started LoloTalks — a social enterprise that seeks to increase comprehensive sexual health education across Nigeria, with a special focus on people in underserved commmunities. She's also a 2020 Aspen Institute New Voices Fellow, a Nigerian UNHCR influencer for the #TellingtheRealStory project, and Advocacy Officer for organisation Niyel.
"Amplify voices and conversations around the need for access to period sanitary items and use stories of ourselves and other girls or women we know on the challenges they face purchasing these products every month to do this," she told Global Citizen.
Listed by Leading Ladies Africa as one of the 100 most influential, powerful, and innovative women in Nigeria in 2020, she said that she believes change starts with dialogue. "It starts with demystifying periods and letting policy makers recognise this reproductive need as an essential product for the productivity of girls and women."
4. Shari Maluleke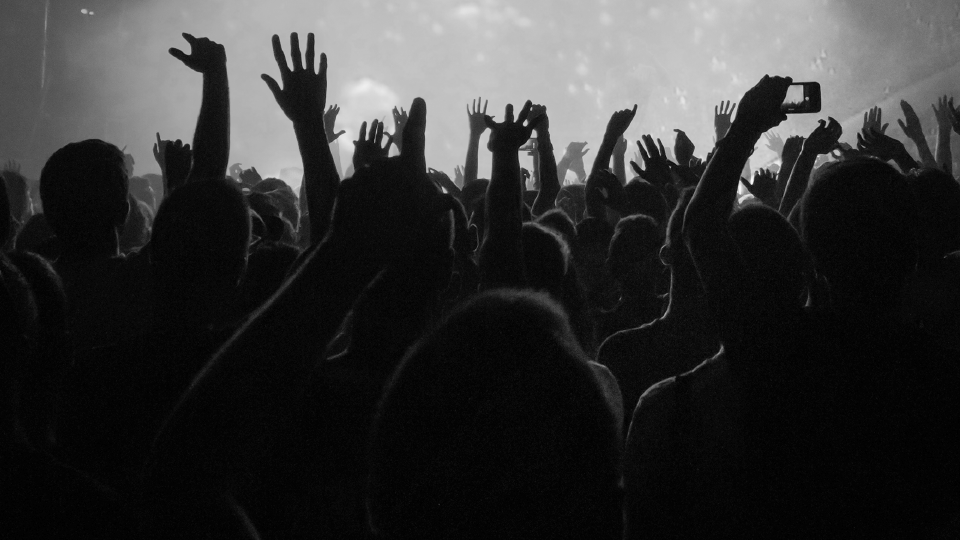 Shari Maluleke, co-founder of the Menstrual Project | Supplied.

Co-founder and director of the Menstrual Project is Shari Maluleke. Maluleke is a genderfluid eco-feminist, as well as a menstruation and queer rights activist. The Menstrual Project is a Marist Youth initiative based in Johannesburg, South Africa that aims to demystify menstruation and to end period poverty.
The initiative aims to achieve this by providing period products to underprivileged girls and women in areas such as Yeoville, Hillbrow (both in Johannesburg) and the Kingdom of Eswatini. In a drive for sustainability, the Menstrual Project advocates for products such as reusable pads, period pants, and menstrual cups.
Maluleke answered our question with this: "To be honest, I would say burn the whole system down — but I think someone would find that a bit radical. So, I would say, begin with talking about it. How do you undo an entire system that shames femme bodies and anatomies? Live it. Be so unapologetic about your body that nobody else can take it away from you. Be so unapologetic about your body that others don't have a choice but to be unapologetic about theirs."
Maluleke says she/they is angry all the time, adding: "Systems change when people change, and you will be shocked at how much people can change with conversation. Especially for others whose voices got lost or whose voices were drowned out by the more powerful."
5. Penny Lebyane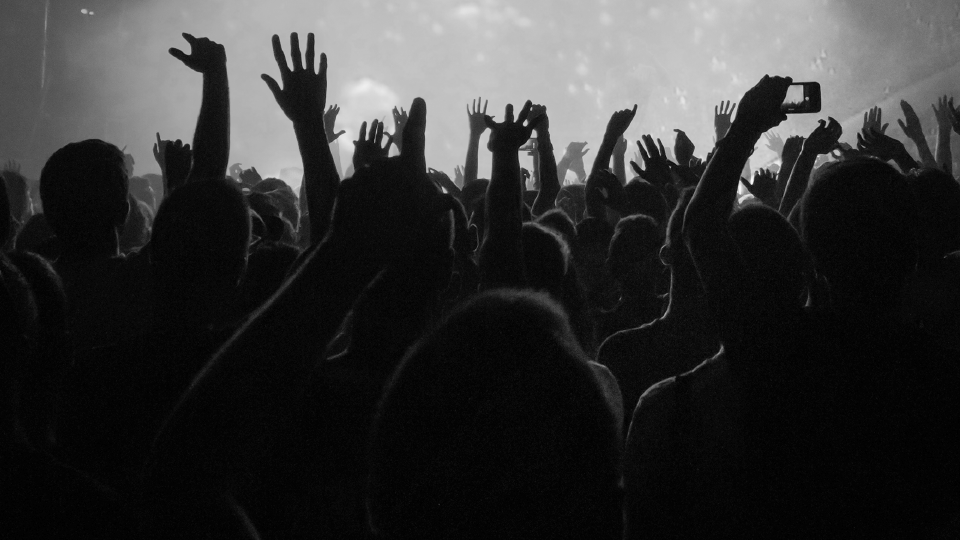 South African radio and TV personality and Global Citizen Champion of Change, Penny Lebyane

South African TV and radio personality, activist, and a Global Citizen Africa Champion of Change Penny Lebyane takes gender equality very seriously. Lebyane is no stranger to using her voice for standing up against social ills such as gender-based violence, stigmas against mental health, as well as menstrual health and hygiene. Lebyane told Global Citizen that she even climbed Mount Kilimanjaro with #TrekforMandela in 2015 to raise awareness about period poverty.
"It's important that those of us in a position of power to purchase should put our money where it matters," she shared with us.
"Shop at places that are committed to fighting period poverty because for every purchase, they give something back," she continued. "Buying products from brands that have publicly come out to support and want to end period poverty. Some are also changing their ways for the better in producing products that are environmentally friendly, and are role players in #EndingClimateChangeNow."
She added: "I would urge everyone, both males and females, to educate themselves on the issues and listen to other's personal stories and experiences."
6. Sherie de Wet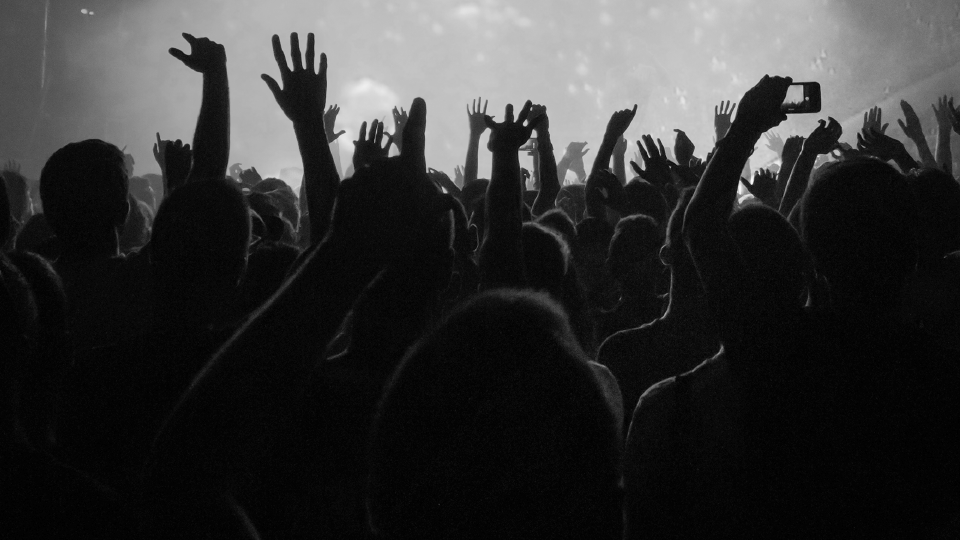 Image: Founder of Palesa Pads, Sherie de Wet | Supplied.
Sherie de Wet is the founder and CEO of Palesa Pads, reusable and accessible sanitary pads that can be used for up to five years. They are a sustainable solution financially and environmentally, made lovingly by South African women. de Wet uses her foundation to partner with corporate sponsors, individuals, and nonprofit organisations to provide free sanitary pads to disadvantaged schoolgirls. Palesa Pads can be found at 830 Ackermans stores in South Africa, Botswana, and Namibia from as little as R59.00 ($3.75).
She told Global Citizen: "Period poverty affects almost everyone at some point and it is highly likely that someone in your life battles to afford sanitary products on a monthly basis. Being aware of this fact makes us more sensitive to the needs of others and encourages us to find ways to help."  
"Speak to your friends and family about periods and the products they use to gain an understanding of the situation and help where you can," she continued. "By giving someone a sustainable solution such as cloth pads or a menstrual cup, you eliminate the need for them to repeatedly have to ask for help, which can be humiliating."
"In addition, this frees up funds to help more people rather than helping the same menstruators every month, which allows us as a society to tackle the issue of period poverty more effectively," she said.
7. Wanga Neswiswi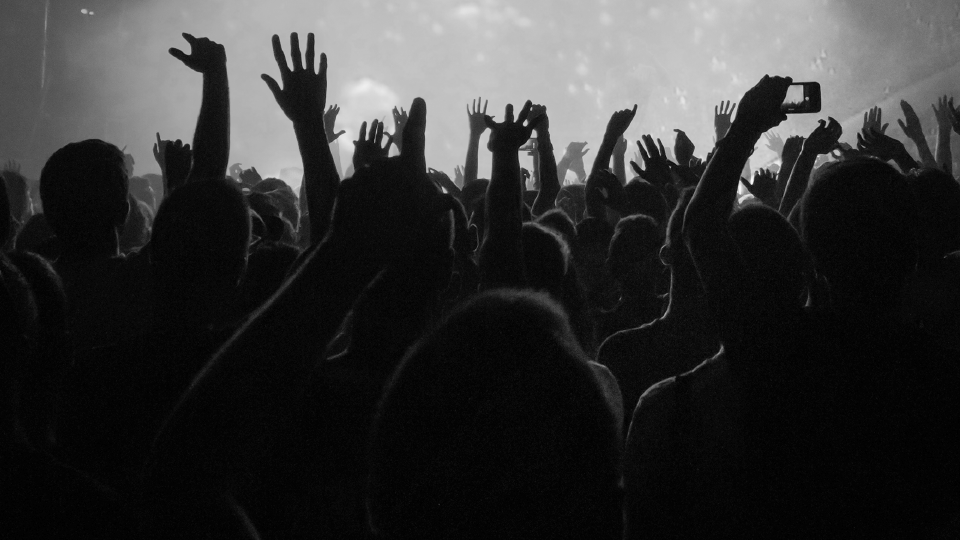 Wanga Neswiswi, Reproductive health activist | Supplied.

Wanga Neswiswi is a 24-year-old woman living with stage 2 endometriosis. She is also a Lil-lets responder and representative, and director of FemmePower, a nonprofit organisation that not only donates sanitary products to those in need, but also empowers young girls about their menstrual cycle through workshops and campaigns.
She's an ovarian cancer and endometriosis activist working with South African high schools and higher learning institutions and has collaborated to work on pad drives at the University of Witwatersrand and the University of Johannesburg, called the Period Poverty Wave, to help eradicate period poverty.
She is currently pursuing her second degree, in Industrial Psychology and Labour Relations at North West University because she realised the importance of mental health, and especially when dealing with chronic illnesses.
On what we can do to fight period poverty, she said to raise "consistent awareness on reproductive conditions that start with the presence of menstruation."
She added: "Ending period poverty is not only about providing sanitary pads to those who cannot access or afford them, but also consistent health education on menstruation."
You can join Global Citizens around the world in taking action to help combat period poverty and ensure all girls can access the education, health care, and nutrition they need to thrive by supporting our Empower Girls NOW campaign. Get started by taking our period poverty quiz here and head here to see all the actions you can take to empower girls.