Efforts to erase women and girls from everyday life in Afghanistan have only increased one year since the Taliban took over the government on Aug. 15, 2021. 
Women and girls continue to face restrictions on their basic human rights imposed by the Sunni Islamist militant group for the first time since 2001. Traces of two decades of women's hard-earned rights hardly remain amid an economic crisis, drought, and oppressive mandates. 
The Taliban believes educating women goes against Islam, wearing the hijab is now required and enforced, and women can't go to work or travel freely without a male guardian. Afghan women were promised the right to pursue education and employment under the Taliban's interpretation of Islamic law, but the group has failed to deliver.
Human rights groups are calling on the international community to take a firm stance against the Taliban to protect Afghanistan's women and girls. 
"Girls are bearing the brunt of the deteriorating situation," Chris Nyamandi, Save the Children's country director in Afghanistan, said in a statement. "They're missing more meals, suffering from isolation and emotional distress, and are staying home while boys go to school. This is a humanitarian crisis, but also a child rights catastrophe." 
Amnesty International and Human Rights Watch are demanding sanctions and travel bans to hold the Taliban accountable.  
Here are seven facts about how life has changed for women and girls in Afghanistan that demonstrate why we need to continue to support gender equality in the country. 
1. Afghan girls are twice as likely to go to bed hungry as boys.
Economic hardship in Afghanistan is causing 97% of families to struggle to feed their families and girls are eating less than boys, according to Save the Children's latest report, ​​"Breaking point: Life for children one year since the Taliban takeover." 
Women and girls account for more than half the people in Afghanistan who are struggling to eat enough, the World Food Programme found, and 85% of female-headed households are resorting to drastic measures to feed their families.
Girls were twice as likely as boys to go to bed hungry often and 9 in 10 girls said their meals had reduced in the past year, according to Save the Children. Girls have also reported that they worry they're losing weight and lack the energy to study, play, and work. 
2. More than 45% of Afghan girls are missing out on school.
Hundreds of thousands of girls and young women have missed out on school since the Taliban takeover. 
In September 2021, the Taliban ordered the reopening of secondary schools, but only for male teachers and students without mentioning women and girls — seen as a de facto ban reversing years of gender equality process. Some schools reopened for girls in certain provinces due to public pressure, but the vast majority of schools in the country remained closed.
Earlier this year, the Taliban announced that all students, including girls, could return in March 2022 at the start of the new school year, but when girls returned to secondary school that week, they were sent home by the Taliban the same day due to dress code issues. The Education Ministry, in a statement later that day, said that education for girls beyond sixth grade was suspended indefinitely, prompting global outrage.  
More than 45% of girls said they're not attending school compared with 20% of boys, according to Save the Children, due to barriers such as economic challenges and community attitudes toward girls' education. A small minority of girls and women are studying online and in illegal secret schools but many families don't have the necessary technology or funds to support additional school fees and costs. 
Universities will also lack new women students if the ban on girls attending secondary school remains in place, according to the Guardian. Some colleges are open to women under strict gender segregation and even those who are allowed to continue their studies may be limited to the Taliban's approved areas of study, such as education and health care. 
The behavior and dress code restrictions, plus the Taliban's harassment of women, have created unsafe learning environments that put women students at a disadvantage. Many women students have either stopped attending school or decided not to enroll in university at all.
3. 26% of Afghan girls are showing signs of depression.
Reports show that Afghan women and girls' mental health issues have increased. Caregivers reported to Save the Children that 26% of girls in Afghanistan are showing signs of depression compared with 16% of boys, and 27% of girls are showing signs of anxiety compared with 18% of boys. 
Girls who participated in the organization's focus groups said worry and bad dreams contributed to sleep problems. They also said that since the Taliban takeover, they can no longer participate in activities that used to make them happy, like spending time with relatives and friends and going to parks and shops. 
What's more, they expressed disappointment and anger over the fact they can no longer attend school and said they felt hopeless about their future because their previous rights and freedoms have been stripped away.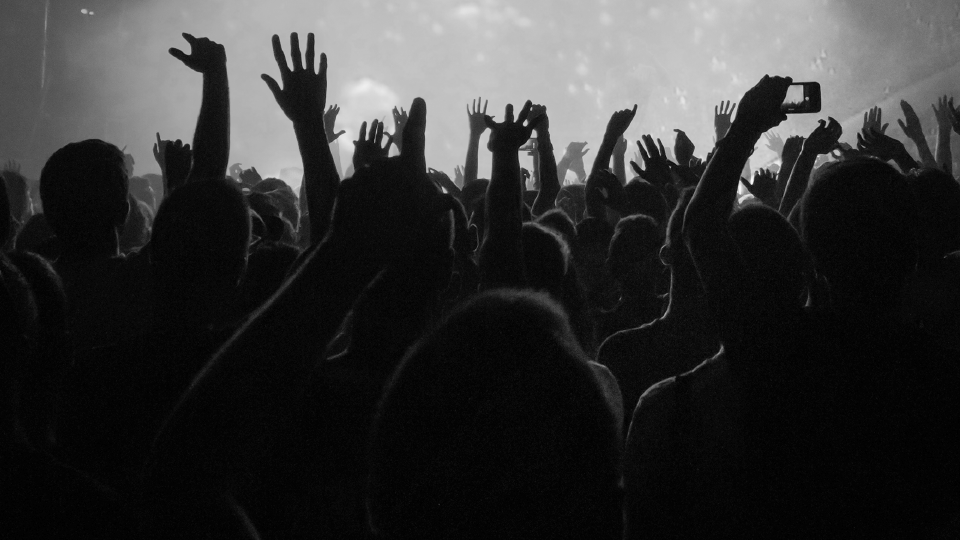 Meena's* (12) father arranged her marriage because his family had nothing to eat and they desperately needed the money.
Image: Sacha Myers / Save the Children
4. Girls comprised 88% of child marriages in Afghanistan since last year.
When families experience economic hardship, girls are often the first to pay the price because marrying them off is one less mouth to feed. 
The economic situation in Afghanistan has left households without enough food or basic items and is increasing child marriage within communities, according to Save the Children. Lack of educational and professional opportunities for women and girls, families forcing women and girls to marry Taliban members, and Taliban members forcing women and girls to marry them are all contributing to the increase, according to Amnesty International. 
Out of the children who said they'd been forced to marry to improve their family's financial situation in the past year, 88% were girls. 
5. Women have lost the right to peacefully protest. 
Police have stopped protests led by women activists in Kabul and other cities since the Taliban took power. 
Women who have tried to stand up against the group by peacefully protesting have been threatened, arrested, detained, physically and psychologically tortured, and forcibly disappeared, according to Amnesty International. Protesters who have been detained were denied food, water ventilation, sanitary products, and health care. 
To be freed, women protestors were forced to pledge that they and their families would never protest again or speak publicly about their detention experiences. 
6. Women's freedom of movement is more restricted.
Women and girls can no longer travel far distances without the accompaniment of a male guardian, known as a mahram. 
The Taliban announced in December 2021 that women couldn't travel more than 45 miles without a male relative escort. The mandate isn't consistently enforced but women remain in fear of repercussions especially poor and more vulnerable women who are more at risk. 
The restriction has limited access to essential services like health care with nearly 10% of the population having to travel more than two hours to reach a medical facility and nearly half having to travel more than 30 minutes. There are also reports that Taliban officials have prevented doctors from treating women without a male guardian, but even women with an escort may not feel comfortable discussing issues like reproductive care in front of them. 
In May 2022, the Ministry for the Promotion of Virtue and Prevention of Vice advised all women to wear a burqa or cover their faces in public and warned that they shouldn't leave home at all. The guidance isn't strictly enforced in cities like Kabul but rights groups have reported that the Taliban has carried out severe punishments, like lashings and stonings, for girls and women who elope, flee domestic violence, resist forced marriage or have illicit sex in rural areas. 
There is also anecdotal evidence of the Taliban beating girls for smiling or wearing tight clothing. 
7. Women left the workforce in droves. 
Following the takeover, the Taliban's Prime Minister Mullah Mohammad Hassan Akhund claimed women would be allowed to keep working, but women government employees in Kabul had their salaries reduced and were ordered to stay home except for women whose jobs couldn't be performed by men. Government workers who violated the hijab dress code were threatened with being fired. 
Women's participation in Afghanistan's workforce reached a high of about 22% right before the COVID-19 pandemic, but hundreds of thousands of more jobs have been lost since the Taliban takeover, disproportionately affecting women.  
All industries have been impacted, but some were more affected than others. Over 3,500 small and medium women business owners had to cease operations because some feared punishment for not covering their faces, according to the Afghan Women's Chamber of Commerce. 
It's been a year since the Taliban takeover of #Afghanistan.

Girls tell us their lives have been shattered.

▶️ 46% say they're not in school
▶️ 26% are showing signs of depression
▶️ 90% say they're missing meals

This is a humanitarian crisis — and a child rights catastrophe. pic.twitter.com/opa11abNL9

— Save the Children US (@SavetheChildren) August 10, 2022
Almost 40% of the teachers in the country were women before the takeover but now only a handful are still teaching. What's more, by the end of 2021, it was estimated that only 100 of Kabul's 700 women journalists were still working.
Many Afghan women doctors, especially those who worked in reproductive and sexual health, fled the country seeking safety. After initially discouraging them from going in, the Taliban urged women in health care to return to work in August 2021. But the health care sector continues to experience a major loss, with women who remain facing threats for not complying with rules.