---
Why Global Citizens Should Care
Diverse representation and inclusion can help fight biases, remove stigma, and promote greater acceptance of marginalized groups. Ali Stroker's win is a monumental step for the disability community, allowing them to see themselves reflected on stage and on screen. Take action
here
to support equality for all. 
---
Actress Ali Stroker made history as the first person who uses a wheelchair to win a Tony Award during the televised award ceremony on Sunday. 
The 31-year-old won in the Best Featured Actress category for her role as Ado Annie in the Broadway musical Oklahoma!, just after performing the song "I Cain't Say No."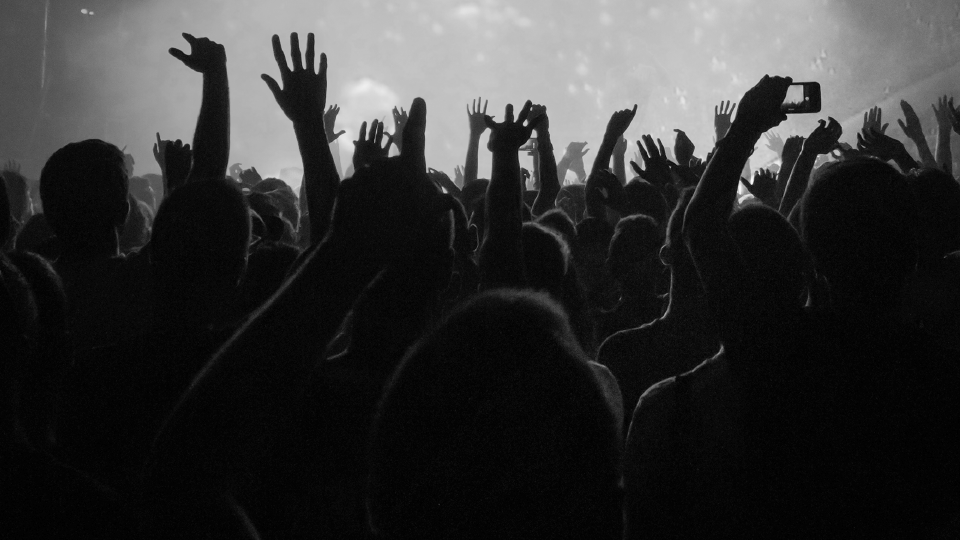 Ali Stroker accepts the award for best performance by an actress in a featured role in a musical for "Rodgers & Hammerstein's Oklahoma!"at the 73rd annual Tony Awards at Radio City Music Hall on Sunday, June 9, 2019, in New York.
Ali Stroker accepts the award for best performance by an actress in a featured role in a musical for "Rodgers & Hammerstein's Oklahoma!"at the 73rd annual Tony Awards at Radio City Music Hall on Sunday, June 9, 2019, in New York.
Image: Charles Sykes/Invision/AP
"This award is for every kid who is watching tonight who has a disability, who has a limitation, or a challenge, who has been waiting to see themselves represented in this arena — you are," Stroker said.
At age 2, Stroker lost use of her legs due to a car accident, but continues to be mobile via wheelchair.
Characters with disabilities in television, film, and stage productions are often portrayed by actors without disabilities. Stroker is recognized as one of the first performers with a disability to represent the disability community in entertainment.
"It makes me feel amazing to be able to be that for them because I did not have that as an 11-year-old girl pursuing my dream," she told reporters at the Tony Awards. "I was looking to see who had made it who had a disability or was in a wheelchair. And there was nobody."
Many of Stroker's supporters, including people of all ages who live with disabilities and parents of children with disabilities, were moved by her win and powerful speech and took to Twitter to share their appreciation. 
Sydney was watching, @ALISTROKER !! "She's talking to ME, Mommy!" Yes, baby. She is. #TonyAwards2019pic.twitter.com/4Dxg3Emc1c

— Jillian Smith 🛫 (@DoubleDutchMom) June 10, 2019
THANK YOU @ALISTROKER 🙌🏻🙌🏻🙌🏻 my sweet wheeliechair using 6-year-old was SO excited to see you win a #tony tonight! 👏🏻 Bravo! His simple, but sweet recognition that you were talking to him brought me to tears! THANK YOU FOR BEING YOU! #tonyAwards ♿️❤️♿️❤️ pic.twitter.com/SGtoX63vCE

— Erin Raley Hinson (@ErinRHinson) June 10, 2019
Ali Stroker just became the first actor in a wheelchair to win a Tony Award and I'm legit sobbing. As a woman with a disability, this. means. everything. #TonyAwards#historymade#sobbing

— MegKatherine (@Meaghandances) June 10, 2019
All of my life, I have watched the #TonyAwards hoping to see someone like me on stage. Tonight Ali Stroker is there! A chick in a chair, playing the role I always wanted to play, inspiring other little disabled girls.

— Denise DiNoto (@deescribes) June 10, 2019
#AliStroker Congratulations! 🙌#ThankYou! ❤️♿️🤟You are motivation for us (children, adolescents, adults) who have been excluded, ridiculed, mocked, dismissed, and denied opportunities because of discrimination on the basis of disability.

— Ability Anyware (@AbilityAnyware) June 10, 2019
Read More: 80 of the UK's Biggest Film and TV Stars Are Calling on No.10 to Increase Media Diversity
While her win was a major milestone for disability representation, fans were also quick to point out that the Tony Awards stage was not wheelchair accessible, highlighting the need for greater awareness and more accommodations for people with disabilities in public spaces. Instead of taking stage to accept her award from the audience via staircase as other performers did, Stroker entered from the wings of the stage to accept her award.
Last night, Ali Stroker was the first wheelchair user to win a Tony award, but the Tony's did not have a ramp for her to access the stage. Let's talk about that.

— Denise Remy (@dwremy) June 10, 2019
Ali Stroker being the first wheelchair user to win a Tony, but there being no ramp for her to get on stage is maybe the best way to explain what it's like to be disabled. Despite being the best in a field, despite everyone loving you, this world will never accommodate you fully.

— Claire Forrest (@claire4est) June 10, 2019
I'm so happy Ali Stroker won the Tony but the fact that she had to wait backstage during her category and she couldn't go up when they won best revival because the stage had no wheelchair accessibility is really disappointing. They should have tried harder.

— Kristina Saldaña (@OctillionToOne) June 10, 2019
Speaking to reporters after her win, Stroker advocated for increased backstage accessibility for performers.
"I would ask theater owners and producers to really look into how they can begin to make the backstage accessible so that performers with disabilities can get around," she said.
The small stage on which the brief post-win interviews were conducted, however, did have a ramp to accommodate the actress.
Stroker was a contestant on the reality television competition The Glee Project, placing second and earning a guest role on the show Glee. Before landing her role in "Oklahoma!" last year, Stroker became the first actress who uses a wheelchair to star on Broadway in 2015, when she was cast in a revival of Spring Awakening.
Read More: This Paralympian Curated a Music Festival — and People With Disabilities Are Front and Centre
Stroker said she is motivated to work in the entertainment industry because of her understanding of what this representation means to younger people living with disabilities.
"I'm very aware that when I was a little girl I wasn't seeing anybody like me, and on days when I'm exhausted or discouraged about something, that lights a fire," she said in an interview with the New York Times in May.
"I hope that for young people in chairs who feel that this is too hard, that they see that being in a chair is like getting a secret key to an unknown door — that they see what I'm doing and are reassured that anything is possible," she added.
In addition to thanking the castmates and friends who have been a large part of her support system, Stroker also took time during her speech to thank her parents for showing her how to use her talents in the arts to be of service to others.
"I love you," she said. "We did it!"