Civic space in Bosnia and Herzegovina is considered "narrowed" by the CIVICUS Monitor. In June 2020, there were concerns raised about how open civic space was in the country, specifically in connection to attacks on the media. Civil society organisations also continue struggle.
"No progress was made in ensuring an enabling environment for civil society. Meaningful and systematic consultations with civil society remain to be ensured [in Bosnia and Herzegovina]," a 2022 European Commission report noted.
Still, despite the challenges, organisations like Education Builds Bosnia and Herzegovina – Jovan Divjak persist. Here Deputy Executive Director Sanjin Hamidicevic shares how the organisation has helped thousands of vulnerable young people and their families.
---
I'm 34 years old and I was born in Bosnia and Herzegovina (BiH) four years before Bosnia and Herzegovina declared independence and the start of the war.
In a country that is still deeply divided on ethnic lines, I'm proud to declare myself as Bosnian, having a mixed background of all three major ethnic groups. The constitution of Bosnia and Herzegovina recognizes "Bosniacs, Croats, and Serbs, as constituent peoples (along with others), and citizens of Bosnia and Herzegovina," thus dividing all political power between the three major ethnic groups and leaving all those that do not adhere with less political rights. But I'm not going to write about politics.
Between 1992 and 1995, there was an ethnically rooted war in Bosnia and Herzegovina with the main belligerents being the official forces of the Republic of Bosnia and Herzegovina and forces of two quasi-states Herzeg-Bosnia (declared by the Croats and supported by Croatia) and Republika Srpska (declared by the Serbs and supported by Serbia, then FR Yugoslavia).
During the war, many war crimes and crimes against humanity were committed, resulting in over 2 million people being displaced and over 100,000 killed (including over 8,000 in the Srebrenica genocide in 1995). With the peace agreement signed in December 1995, the war ended, however there were many other consequences: orphans, divided education, and a lack of mechanisms to deal with the past.
Unlike many children in Bosnia and Herzegovina, I was amongst the few lucky ones not having lost any family members during the war, and also not remembering having experienced any traumatic events during the war. Further along, I was even luckier that after the war I was able to live abroad and get educated in different countries, which widened my views. In 1994, we went to Sweden, and came back in 1997. Then, from 2001 until 2008, I was in Switzerland for three years, and in Belgium for four years. My father joined the Ministry of Foreign Affairs in 1993, and I was with him during his missions abroad.
So, my upbringing was mixed, there were the BiH roots and surroundings, but also surroundings that were different and in different societies. I remember how, while I was in Sweden, I was the child from a war-torn country, but when I returned home, I also sometimes felt that I was looked at differently — as if I wasn't in BiH during the war. At first, I didn't think about it, but later I felt it wasn't fair, as firstly, I was a child, and secondly, I was there from 1992 until September 1994.
I never considered myself an activist. I'm not the person you'll find at the front lines being loud. But my friends proved to me that I am [an activist], because there are different forms of activism.
My first engagement was through the Association Pravnik, an association founded in 2006 by students to provide opportunities for young students in South-East Europe through non-formal education. What we mainly did was provide education to young people from Bosnia and Herzegovina on the topics of transitional justice, rule of law, and human rights. The results we're most proud of is not only to present the participants with education, but also the influence our programs have in getting them involved in these areas and to make changes in their communities, either as activists, professionals, or academics. Through these programs, we are complementary to formal education, providing deeper insight through a variety of lecturers, who do not necessarily come from academia, who can be activists on their own, or professionals with practical experience in one of the areas.
While still active in the Association Pravnik, my professional work has been surrounded by activism.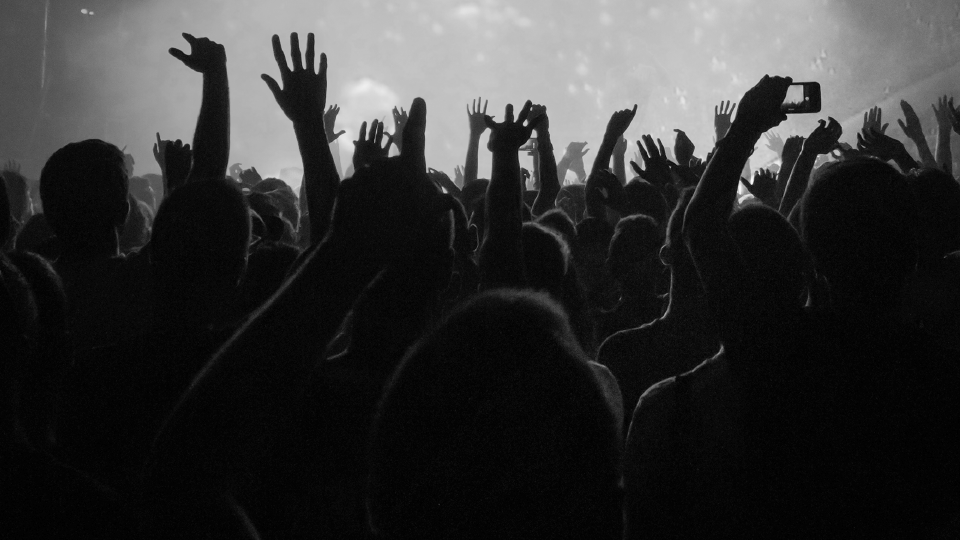 Sanjin is photographed at the Sarajevo Information Center on the ICTY.
Image: Courtesy of Hamid Jamakovic
First, through my work at a think tank Center for Security Studies – BiH where, amongst others, I focused my work to deal with human rights being respected by the security sector institutions, especially in regards to gender equality. This brought me to my second engagement at the Foundation of Local Democracy, a local NGO that focuses on women's human rights and provides services to victims of violence through a service center, but also manages the safe house for women victims of domestic violence in Sarajevo Canton. The organisation aimed to provide direct support to those in need and brought me to my current employer, an organisation called Education Builds Bosnia and Herzegovina — Jovan Divjak.
On July 28, 1994, 58 citizens of Sarajevo, intellectuals, theatre employees, artists and writers, soldiers, policemen, and ordinary citizens established Educations Builds BiH, whose mission was to assist children of war victims, which remains our permanent concern.
After 27 years of work, in 2021, the initiator of the idea, one of the founders and our long-term executive director, Jovan Divjak, left us. In memory of him, the association changed its name to Education Builds BiH — Jovan Divjak.
The association is not funded by governmental institutions, so it provides funds for scholarships and other activities through membership fees, organising philanthropic cultural events (concerts, exhibitions, etc.), publishing activities, educational projects, donations from businesses, and individual contributions. It is important to mention that the association has its own property and material and technical resources, which enables uninterrupted work with beneficiaries.
If you are working in the NGO sector, you will face financial challenges from time to time. It is unfortunately something inevitable, especially in Bosnia and Herzegovina. For us and our work, we find that the fundraising activities are limited, especially in regards to the non-existent tax benefits for private persons and the limited tax benefits for companies.
We are currently involved in working groups within a wider project, Legal Framework for Philanthropy, within which we are trying to advocate for legislative changes, such as eliminating the need for companies to pay the VAT on donated food or to ease donations for humanitarian organisations and NGOs in general.
Recently, there were interpretations of the legislation that NGOs should pay VAT on grants, as they are providing a service for the donor. These measures would limit the work of the civic space even further, so we are all advocating for legislative changes that would clearly state what a service and/or grant, and/or sponsorship is, etc. We are advocating for the change of the legislation with regards to donation of food, especially taking into account the food that is wasted and thrown away because it is more profitable to destroy it than to donate it and pay the VAT.
In addition to this, civic society has other challenges, such as negative and/or inaccurate public perceptions and media representation, political turbulence, and funding. Not to forget to add that foreign funding can also be used by those that do not like what you are doing to say that you are "foreign spies" (which is a recent narrative in the region and Europe).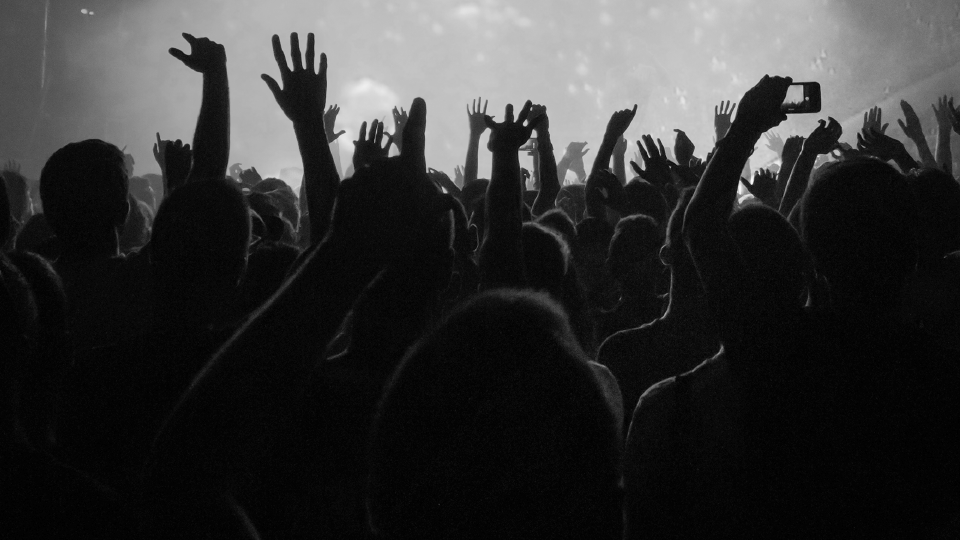 Sanjin Hamidicevic poses for a photograph at the offices of the Association Education Builds Bosnia and Herzegovina - Jovan Divjak.
Image: Courtesy of Hamid Jamakovic
However, in spite of financial and legislative challenges, the civic space in Bosnia and Herzegovina is quite vibrant.
In 28 years years of work, our organisation provides daily service for children victims of war, children/young people with disabilities, children/youth of the Roma national minority, and underprivileged children/youth. The association, with its door always open, has fully fulfilled the major part of its mission — we have primarily provided moral and material support to children, young people, and their parents/guardians of BiH.
Over 60,000 children, youth, and their families have used services to the value of over 6,5 million euros. As of April 2022, I am the deputy executive director and project manager for the organisation. I started in March 2021, as project manager. We are a small team and the titles are not what's important. We share the same values and aim to help young people in BiH.
We recently had a meeting with scholarship holders of the Roma national minority and it reminded me that what I'm doing and what the association is doing is important. We provided them with a scholarship for the last school year and used this opportunity to motivate them to finish secondary education and also to think about going to university, by speaking to scholarship holders that are currently enrolled in university. We also used the opportunity to remind them that our doors are open, that they can always contact us if they have problems or ideas.
Right after we finished the meeting, a young high schooler from a town close to Sarajevo came up to me and asked me if we could help him and some other friends of his to form an association of Roma youth, as the Roma association in their town is an end to itself — a tool for the leaders to earn money and not to improve the situation. So this would be one of our next activities, to assist this young man and his friends to make a difference in their own community.
This contributed piece has been edited for clarity.
---
The 2022 In My Own Words series was made possible thanks to funding from the Ford Foundation.