---
Why Global Citizens Should Care
Global Citizen campaigns on the United Nations' Global Goals, including ending poverty, ensuring quality education for all, and reducing inequalities. You can watch all episodes of ACTIVATE: The Global Citizen Movement and learn more about the series here. You can also join us in taking action to eradicate extreme poverty here.
---
The mission: end extreme poverty. The changemakers: you.

That is the premise behind Global Citizen's mission, and a key theme in the six-part documentary series ACTIVATE: The Global Citizen Movement.
Developed by National Geographic and Procter & Gamble (P&G) and co-produced by Global Citizen and RadicalMedia, ACTIVATE explores how artists, activists, leaders, and Global Citizens are working together to better humanity. 

Throughout September and October, to coincide with the release of ACTIVATE on the National Geographic Channel, advanced screening events and panel discussions were held in cities around the world. Below, we recap the international premiere events held everywhere from Australia to Mexico to South Africa and more.
Sydney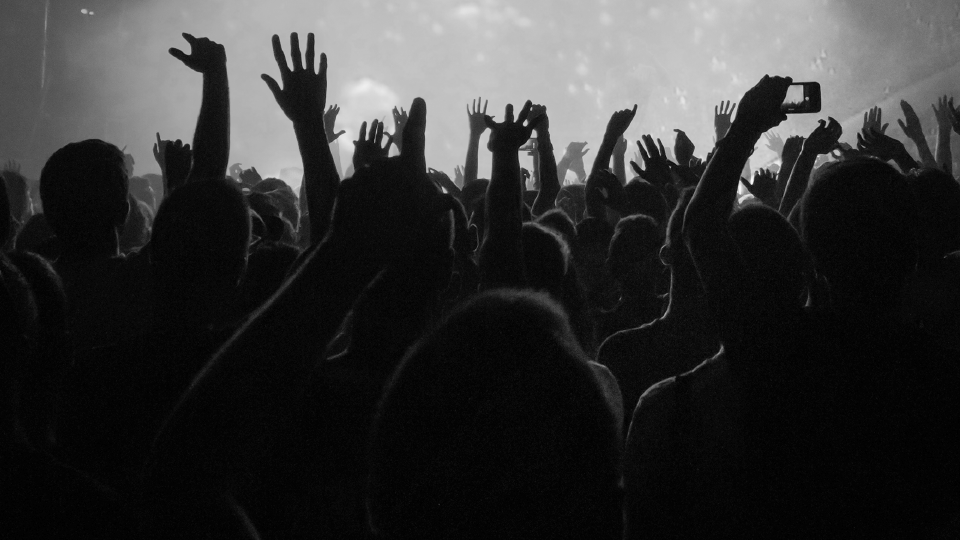 Hayden Quinn, Candice Glynn, Sarah Meredith, and Michaela Skovranova. Image: Danny Ridley/Global Citizen.

ACTIVATE had its Australian premiere in Sydney on Sept. 3 at the University of New South Wales.

The event screened the series' fifth episode, which sees Darren Criss and Pharrell Williams join campaigners appealing for governments, companies, and individuals to tackle plastic waste in oceans and waterways. 
Michaela Skovranova, a National Geographic photographer and filmmaker; Hayden Quinn, an Australian TV host, celebrity cook, and ocean lover; and Global Citizen Australia Country Director Sarah Meredith formed a panel at the event. Quinn used the opportunity to implore the audience to spread the word about ocean conservation.  
Call people out, not in a negative way, but because conversation leads to action.
Hayden Quinn
Los Angeles
Global Citizen CEO Hugh Evans, Damond Jones, VP, Global Communications & Advocacy at Procter & Gamble, Global Citizen's Monae Evans, and Global Citizen Ambassador Usher.



Singer and Global Citizen Ambassador Usher kicked off the US premiere of ACTIVATE by joining Global Citizen for a screening at Soho House West Hollywood in Los Angeles on Sept. 4. The event showcased Episode 2, which sees Common and Usher campaign with Global Citizen and grassroots organizers for the end of cash bail in New York State. 
Tonight there are half a million people who are incarcerated and not because they are posing a risk or are a threat but simply because they're poor.
Usher
Mexico City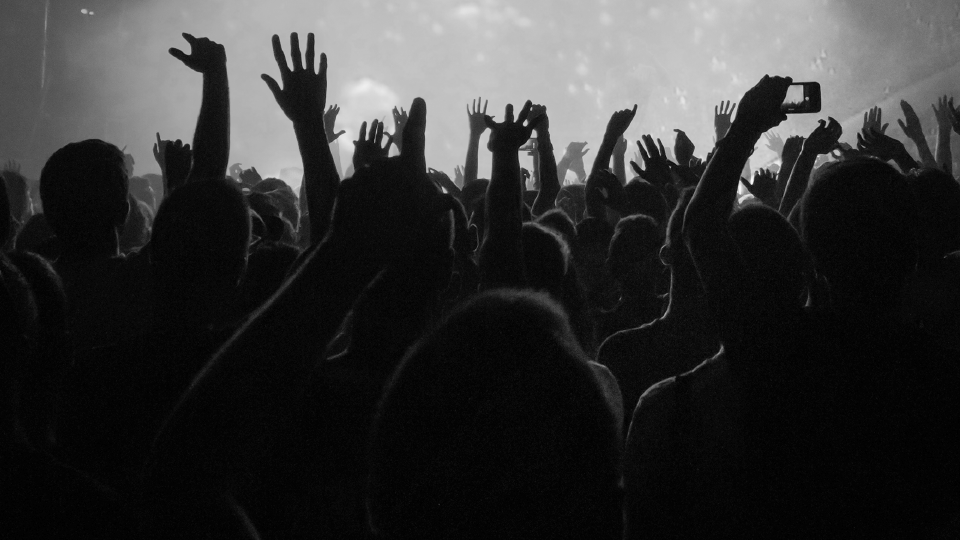 Chief Operating Officer at Global Citizen, Liza Henshaw, before the panel at the ACTIVATE Mexico premiere.






ACTIVATE had its Mexican premiere at a special screening event held at the VIP Cinepolis in Mexico City. Blanca Espinosa, the communications director at P&G Mexico; Liza Henshaw, the chief operating officer at Global Citizen; and Global Citizen's Cristina Gnecco spoke to crowds about how the series originally came to be.

Washington, DC
Thx to all those who came out in DC https://t.co/sFEjDtEZyG

— Simon Moss (@sdmoss) September 12, 2019
ACTIVATE was shown at a screening event in Washington, DC, on Sept. 11. Held at the National Geographic Museum in the capital of the United States, the event saw representatives from Global Citizen, P&G, and National Geographic convene with partners and supporters to watch how artists are helping #PowerTheMovement to end extreme poverty.

Johannesburg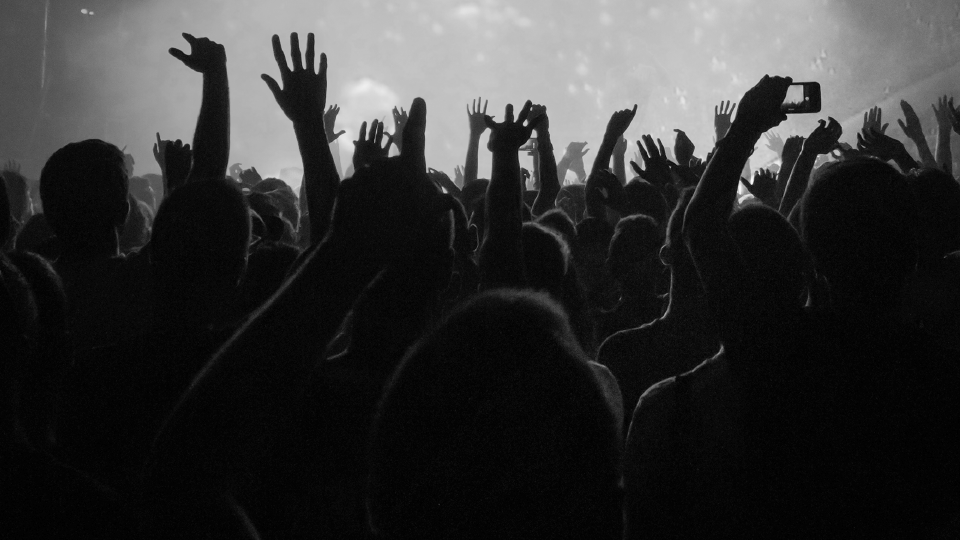 Bonang Matheba joins the panel discussion about barriers to girls' education at the premiere of ACTIVATE in Africa. Image: Fox Networks Group Africa.

In Episode 4 of ACTIVATE, South African TV presenter and Global Citizen Ambassador Bonang Matheba calls on the South African government to invest $58 million USD to improve menstrual health for school students across the country. 
During the African ACTIVATE premiere in Johannesburg on Sept. 12, Matheba joined Global Citizen's Africa director, Chebet Chikumbu, and Jeanne du Plessis, the head of corporate affairs for Southern Africa at P&G, to discuss ongoing barriers to girls' education. 
This is why we are here tonight. To remind ourselves of all the girls whose lives are affected.
Bonang Matheba
Melbourne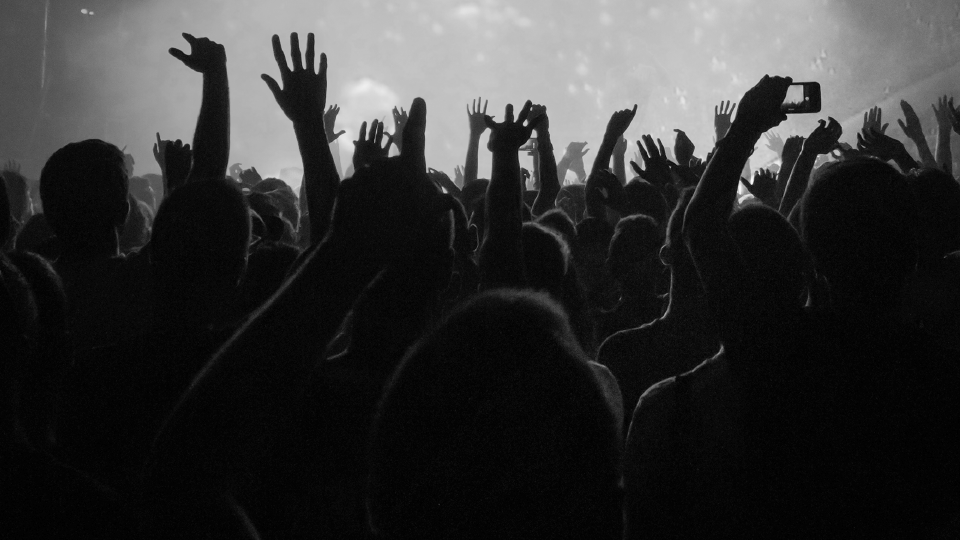 Yolonde Entsch, Candice Glynn, Rochelle Courtenay, and Sarah Meredith at the advanced screening. Image: Jordan Keane/Global Citizen






Like the Johannesburg premiere, Episode 4 was screened to engaged audiences in Melbourne on Sept. 12. 
The premiere saw Global Citizen Australia Country Director Sarah Meredith, founder of Share the Dignity Rochelle Courtenay, and Yolonde Entsch, director of Empowering Women Empowering Communities, form an accompanying panel discussion. 
Courtenay, whose organization gathers menstrual sanitation products for people living wtih homelessness and poverty, told audiences everybody deserves to manage their periods with confidence, respect, and dignity.  
It's their body and their choice. It's up to us to ensure every woman is afforded the dignity they deserve.
Rochelle Courtenay
New York City
"We are a country that incarcerates more people than any other nation in the civilized world. How do we call ourselves civilized when we are treating the people least able to defend themselves the worst?" – Marvin Mayfield @JustLeadersUSApic.twitter.com/cJakNaCxcf

— Global Citizen (@GlblCtzn) September 10, 2019
The New York City screening of the "Ending Cash Bail" episode of ACTIVATE was held on Sept. 13 at the Metrograph on the Lower East Side.

Alongside representatives from National Geographic, Global Citizen's Madge Thomas was joined on a panel discussion by Eric Austin, the associate director of global brand building and media innovation at P&G, and Marvin Mayfield, a campaign leader of JustLeadershipUSA.
Austin used the panel to urge attendees to "treat each other as humans" while Mayfield voiced the importance of cutting the US correctional population in half by 2030.
We are a country that incarcerates more people than any other nation in the civilized world. How do we call ourselves civilized when we are treating the people least able to defend themselves the worst?

Marvin Mayfield
Toronto
Getting ready for a screening of ACTIVATE: The Global Citizen Movement @SohoHouse in Toronto, where these fantastic speakers will talk about ending period poverty around the world! @GlblCtznImpact@Always@talia_fried@seeJrun#ItsBloodyTimepic.twitter.com/OFnTiID6Yx

— Global Citizen Canada (@GlblCtznCAN) September 18, 2019
On Sept. 18, a screening event was held at Soho House in Toronto to air the "Keeping Girls in School" episode. Soho House members, P&G staff, and Global Citizen supporters and action takers were in attendance to watch the episode and hear an engaging panel discussion.

The panel, which centered around global and local cases of period poverty, featured Global Citizen's Talia Fried; activist and founder of non-profit Help a Girl Out (HAGO) Yanique Brandford; and Elizabeth Dubejsky, the category brand manager for feminine care at P&G.
Brandford told audiences about how her nonprofit aims to collect 500 care packages for menstruating women in Jamaica as part of HAGO's upcoming Christmas drive. At the end of the event, in an incredible moment of unity, P&G Canada pledged to commit all the feminine hygiene kits needed to fulfill the campaign.

Among others, the kits include a packet of Always pads, shampoo, conditioner, toothpaste, and soap.
As we just saw in the ACTIVATE episode, girls are missing out on school in South Africa and the US due to lack of sanitary products. But that's an issue here in Canada, too.
Soho House founding member, Jacqueline Kendall
Geneva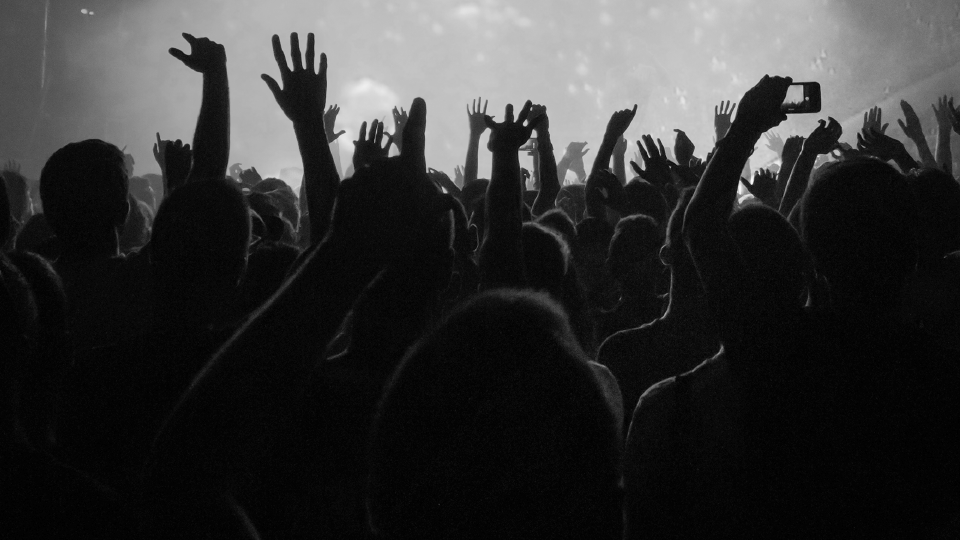 James Hitching-Hales, Annabelle Canwell, and Loic Tassel at an ACTIVATE event in Geneva.

Next up: Switzerland. 
On Sept. 25, President of P&G Europe, Loic Tassel, James Hitching-Hales of Global Citizen, and Annabelle Canwell, senior vice president of media sales and partnerships from National Geographics Europe, attended an event at P&G's Geneva office. 

ACTIVATE excerpts played on screens across the office as Hitching-Hales and Canwell discussed the reinvention of brand building and how Global Citizen builds movements. Later, Robert van Pappelendam, vice president of Global HairCare at P&G, and Charlotte Le Flufy, executive director of the Always #LikeAGirl Fund, spoke about how ACTIVATE paves the way for how brands can be a force for good.
London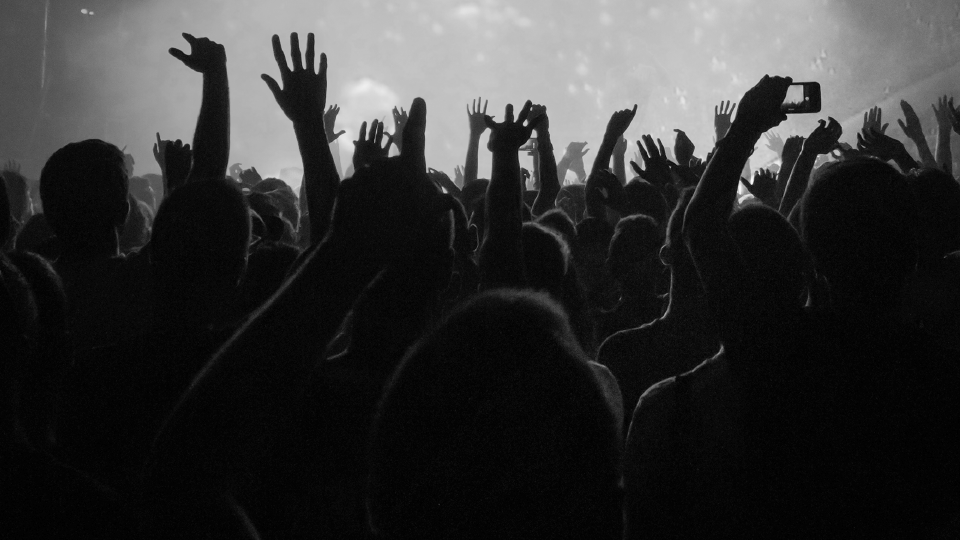 Tom Moody, James Hitching-Hales, Annabelle Canwell, and Allison Tummon Kamphuis, at the London ACTIVATE screening.

On Oct. 3, P&G hosted an ACTIVATE screening at Kachette, an underground venue in Shoreditch, east London.
Alongside a premiere screening of the series' sixth episode, the event included a photography exhibit of National Geographic images and stories, two panels, and a Q&A. 
Tom Moody, vice president of P&G Northern Europe; James Hitching-Hales of Global Citizen; Annabelle Canwell, senior vice president of brand partnership with National Geographic; and Allison Tummon Kamphuis, global lead for P&G's Children's Safe Drinking Water Programme, spoke about the importance of partnerships to eradicating extreme poverty. 
A second, final panel was then formed featuring P&G scientist Phil Souter, Lisa Jennings, vice president of global hair and sustainability at P&G, and Keith Kall, senior director of strategic partnerships with World Vision.
Abuja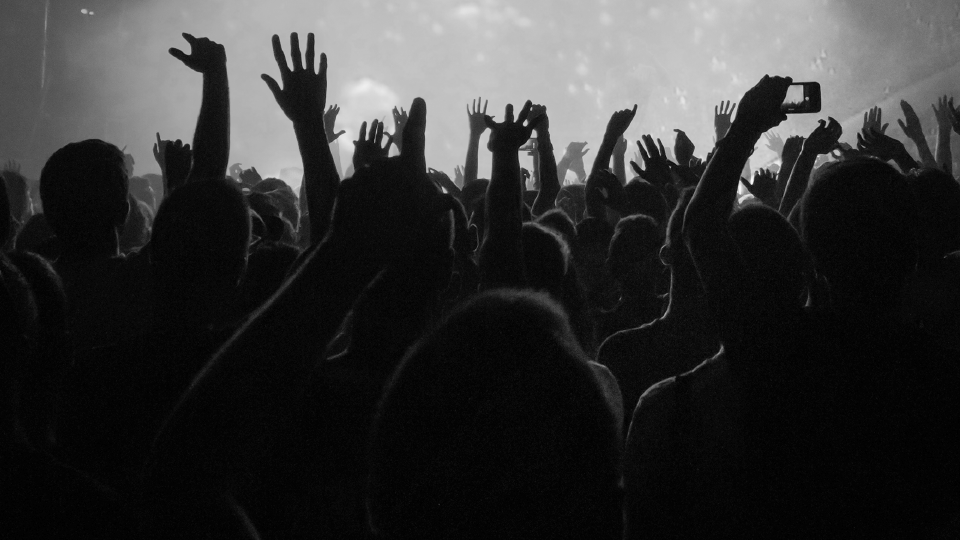 Attendees at Nigeria's ACTIVATE premiere event. Image provided by Lola Adenuga, Procter & Gamble, East & West Africa






Last, but not least, ACTIVATE had its premiere screening event in Abuja, Nigeria. 
The event on Oct. 15 saw the screening of the series' sixth episode, and coincided with Global Handwashing Day. 

Chebet Chikumbu, African Country Director at Global Citizen, made opening remarks, followed by speeches from Nigeria's Minister of Water Resources Suleiman Adamu and Director of Government Relations at P&G Temitope Iluyemi.

Iluyemi spoke about how the series "explores how individuals, organizations, and companies are taking action to address challenges." Adamu then spoke to the importance of ensuring that everybody, everywhere, can reap the rewards of clean water and appropriate sanitation.
We need to ensure no one is left behind on the sustainable development agenda.
Suleiman Adamu
---
How to Tune In

ACTIVATE: THE GLOBAL CITIZEN MOVEMENT is a six-part documentary series from National Geographic and Procter & Gamble, co-produced by Global Citizen and RadicalMedia.
ACTIVATE raises awareness around extreme poverty, inequality, and sustainability issues to mobilize global citizens to take action and drive meaningful and lasting change. The series premiered globally in September 2019 on National Geographic in 172 countries and 43 languages. You can learn more here and watch all the episodes online now at globalcitizen.org/activate.