Around the world, fewer than one-quarter of lawmakers are women — an imbalance in representation that affects how laws are crafted and passed and how equality is created in societies. Global Citizen's series, "Who Run The Gov? Girls!"  chronicles the massive uptick in women running for office, regardless of political party, in the US and around the world, highlighting the candidates and the groups helping them to run, the challenges they face, advice & tips for running, and the results.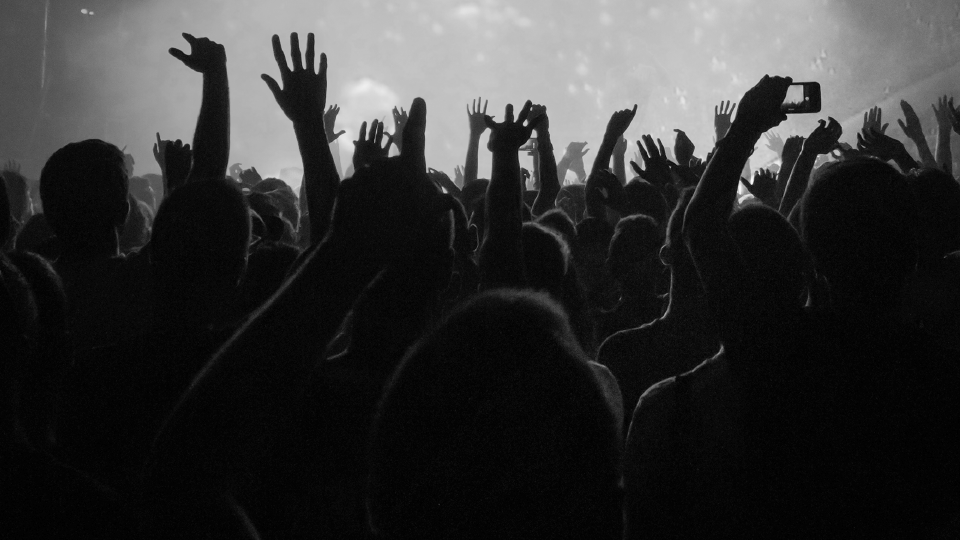 ---
Danica Roem, a transgender woman from Virginia, is fighting injustice the best way she knows how: by running for office.
This week Roem won the Democratic primary for state legislature, becoming the first trans candidate to win a primary for the House of Delegates and putting her in a race against a Republican man who has referred to Roem as "he" and sponsored an anti-trans bathroom bill.
"Representation matters," Roem told Global Citizen this week. "Can you imagine how much conversations in legislature would change if 51% of representatives were women?"
"Transgender people have as much right to bring their public policy ideas to the table as much as anyone else," she told NBC News.
Read More: Global Citizen's New Series, "Who Run The Gov? Girls!
Roem is a 32-year-old former journalist who has covered the district in which she's now running, Virginia's District 13, and has focused her platform on practical issues that matter to voters — transportation, education, jobs — and not on divisive social issues. And while she's a political newcomer, she's got the support of The Victory Fund, a national group working to elect LGBTQ candidates.
Roem's opponent, Robert Marshall, 73, is an incumbent who has held the seat since 1992 and who proposed a bill earlier this year that prohibit trans people from using the bathrooms of their choice at schools, rest stops, and government-owned buildings.
"I've been Delegate Marshall's constituent for 25 years and I've covered him [as a journalist] for nine years," Roem told Global Citizen. "The fact he's spent so much time singling out LGBTQ constituents, it's about time one of us stood up who is well qualified, who is lifelong resident of the district, to say this is not okay."
While Roem says she has tried to keep the focus of the race on issues of policy affecting residents, Marshall has drawn attention to her status as a trans woman, referring to her earlier this week as "he" in a statement to The Washington Post.
"My opponent and I differ on the proposed change in public school policy to allow males and females to use the lockers, showers, bathrooms and overnight hotel rooms of the opposite sex if they merely identify as 'transgender' which can change from day to day," Marshall's statement said. "He supports this change, and I do not."
Read More: Each Time a Woman Runs for Office, This Is What She's Up Against
Marshall did not immediately respond to calls from Global Citizen for comment, but Roem, in response to the statement, was ready to fire back. She wrote in a message on Facebook that she would tell her supporters to stop calling Marshall "Bigot Bob" when he showed her respect.
"When you catch up to the State Department and the DMV and actually refer to me by female pronouns, just like my passport and driver's license do, I'll be happy to ask the Victory Fund to scale it back," she wrote.
"Oh, and while you're at it," Roem added, "please stop comparing transgender people to predators because you're putting our lives at risk when you do that by making it easier for people to dehumanize and attack us. Your hypocrisy is your own worst enemy."
You know what is relevant to running for the House of Delegates? Public policy proposals. Here are a lot of mine:https://t.co/dAj0O4dESZ

— Danica Roem (@pwcdanica) June 7, 2017
Read More: 5 Kickass Women in US Politics Offer Advice on How to Get Into the Race
Roem is one of seven LGBTQ candidates in Virginia running in November's general election and could become the third trans state legislature in the country. She says she believes she has a higher than 50% chance of beating him, based on her data, and is in the race to win it.
"I'm not a vanity candidate, I want to win," she said. "I became a journalist 11 years ago to speak truth to power, and I'm running for office to revoke power from legislators like Bob Marshall."
Roem will face Marshall in the November general election, which means many more months on the campaign trail, talking to local Virginia voters about the issues they care about, including local highway traffic and, of course, LGBT equality.