Teodora del Carmen Vásquez was sentenced to 30 years in prison after having a stillbirth in El Salvador. She was accused of inducing an abortion at nine months pregnant, in a country where abortion is totally prohibited. Despite spending more than 10 years in prison, Vásquez has transformed her pain and resentment into a story of activism and inspiration.
In 2018, Vásquez was awarded the Swedish Per Anger Prize for her courageous struggle on behalf of women. Today, she is the founder and president of Mujeres Libres de El Salvador, an organization that empowers women and provides them with the information they need to protect themselves, as well as assistance with social reintegration upon their release from prison.
The civic space in El Salvador is considered obstructed, according to the CIVICUS monitor. Despite the legal and cultural challenges in doing sexual and reproductive health care work in El Salvador, Vásquez shares her story here.
She says that speaking out and fighting without fear was part of her path to achieving her dreams.
---
On Friday, July 13, 2007, I was living a desired and full-term pregnancy. It was a "Friday the 13th" that I will remember forever. I believe that what I lived through was part of my destiny.
I was nine months pregnant and getting ready for my baby to be born. I was working in a school coffee shop. It was the last day of the week and I was getting ready to deliver my baby on Saturday. However, that Friday around 5 o'clock in the afternoon, I began to feel pain, a very strong labor pain. Since it was Friday, my colleagues had left early, so I was alone. The pain started — and I had to stay there because it was a four-hour drive from San Salvador to my house.
I grabbed the phone and started making emergency calls. I called 911, because in my agony I only remembered that number, and asked for an ambulance. I explained that I was pregnant, that I was expecting my baby and I was in labor — that I couldn't stand the pain, that I needed the doctors to come urgently. They didn't come. They never came. And since they never came, my baby had to be born where I was. I had horrible bleeding and I fainted.
According to the medical examiner who later analyzed the case, my baby did not breathe. She had died before she was born. The truth is that no determination was ever made and we'll never know what happened. To this day, the reason for the death of my newborn was never determined. But they never blamed themselves for not arriving sooner. They are really guilty for what happened because no one gave me medical attention.
Poverty is the first thing that is condemned. That is why, instead of helping me, they put me in jail and sentenced me to 30 years. If you are poor, you have no opportunities. And if you are a woman and you are alone, it is worse for you. Many women in my country fall victim to the judicial system, mostly accused of abortion, charged with aggravated murder.
I was captured that same day, on July 13. They did not take me to a hospital. They did not take me to the doctor. The policemen captured me and put me in a convertible vehicle, which was not covered in the back. It was raining, and I was getting wet from the rain all the way, after giving birth. They took me to a police station and kept me there for four hours. After I had given birth to my daughter, they kept me hanging, handcuffed by the wrists, tied up. I wouldn't stop bleeding. I was dying. I don't understand how I survived. I don't understand how I am alive. I only remember hearing voices. At one point, I just remember one policeman saying to another: "Let's take her, she's dying. Let her go to the hospital to die." At that moment, at about 2 in the morning, they took me to the hospital. I only remember that there was a hospital bed and they laid me down. I don't remember anything else.
I reacted the next day, at about 9 o'clock in the morning. When I opened my eyes, my bed was surrounded by the media. Lots of journalists were around the bed and they were there to show my case on TV as the woman who had killed her baby. My family knew nothing about what had happened to me. That's how my family found out that I was detained — by watching the midday news. It was very difficult for them.
I was discharged from the hospital the same day at about 11 o'clock in the morning. They didn't give me any painkillers for the pain. They gave me nothing. The doctor said he was letting me go because the space in my hospital bed should be taken by a woman who deserved it, not me. I was not in good health. But they took me back to the police station. They put me in a cell with a bunch of women. And when they saw that my face was pale, they asked why. A policeman told them: "She killed her baby." So the women in there started to beat me. I spent eight days without eating. My family came to bring me food, but the police wouldn't feed me. They wanted me to die slowly.
Eight days later, they took me to prison. A woman was traveling with me in the van that transported me to the prison. When I arrived, this woman did not have to sign in and went in first. She went directly to tell the other women that I was in prison for having killed my baby. When I entered, they beat me almost to death. At one point, one of the women asked the others to stop beating me because they were going to kill me. They decided to take me out of the sector and take me to an isolation room. It was a small 4 x 4 room with only one bathroom. It was a dark place with no light and where many mice passed through. They kept me there for three months. After three months, they took me out and people no longer remembered me, they no longer remembered that they had beaten me. So I started to say that I was there for homicide, but I never said what kind of homicide they had unjustly blamed me for. That's how I survived.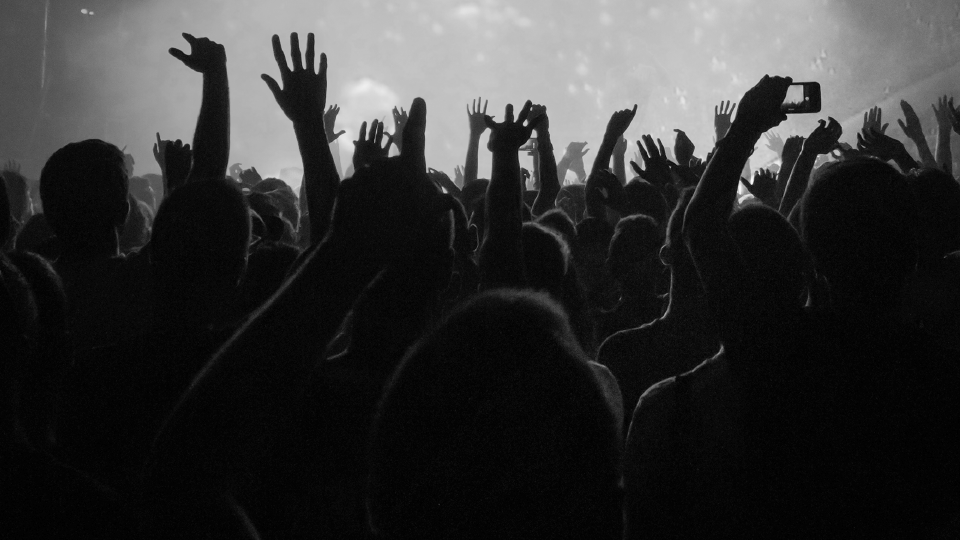 Portrait of Theodora in November 2022.
Image: Paula Rivera para Global Citizen
When I arrived in prison, I was very confused and very sad about the death of my daughter. I went through a transition. I could not cry because I thought that if they saw me crying, they would think I was crying out of remorse for having killed my baby. That was my way of surviving. I have always said that we are not victims, we are survivors of a patriarchal system that has taken us to jail. Not only me, but many, many women.
Then, practically from that moment, I thought about my children. I had to rebuild myself, and I had to show character that I had never shown until then, because I was a child — I was only 22 years old. I had to forge my character inside and start from scratch. So I started to get involved in workshops, in school. In prison, I finished high school. Now, in freedom, I am about to graduate as a communicator and publicist.
While I was in prison, I started working with an organization called Tiempos Nuevos Teatro. I started doing theater and then they asked me if I wanted to work with them, because I liked reading books and empowering women. I really started my activism from the inside. Then, I met women prisoners accused of a crime similar to mine. I realized that the only way out is to take strength from ourselves, to be united.
At the beginning, the discrimination that accompanied us was very strong, and many times we did not have access to anything. Even if we went to serve our food at lunchtime in the prison, other women who were there would take it away from us, because they said that we deserved to die slowly. We were 24 women in there who were in prison for a situation just like mine, but we were very strong, united, in a very good circle. We had decided to fight together.
Despite so much pain and so much injustice, I moved forward. The truth is that when I think about everything we have been through together and how we are now, what we have achieved is very nice. The situation forces you to bring out the lioness in you.
I regained my freedom on Feb. 15, 2018. After being sentenced to 30 years in prison, I was released after 10 years and 7 months. I really managed to get out thanks to the campaigning efforts of different organizations and because of my good behavior. I adapted to the space and the place in order to survive. I had to learn to live with all the bad things around me, even though I was not guilty of what they were accusing me of.
I always knew that even though I was inside the jail, the jail was not inside me. That is something that separated me from jail. I was deprived of my freedom, but at the same time, I was mentally building a life out here, a life that is now becoming a reality.
It is difficult to be released because it is difficult to reintegrate into society, to deal with the social stigma, the lack of integration, the lack of opportunities.
My first day of freedom was hard, sad, difficult. I had been deprived of my freedom, but I had a group of women I was working with. I wanted to get out but I was split in two, because I was very sad to leave the rest of the women in there. I had to level everything. I had to think about the women inside and think about my family. The day I was free again, I was very happy because I saw my son again, my parents, my brothers, and my nephews and nieces. We are a very big family, I have 11 siblings, and they were all there. But I was also afraid for the future and I didn't know where to start.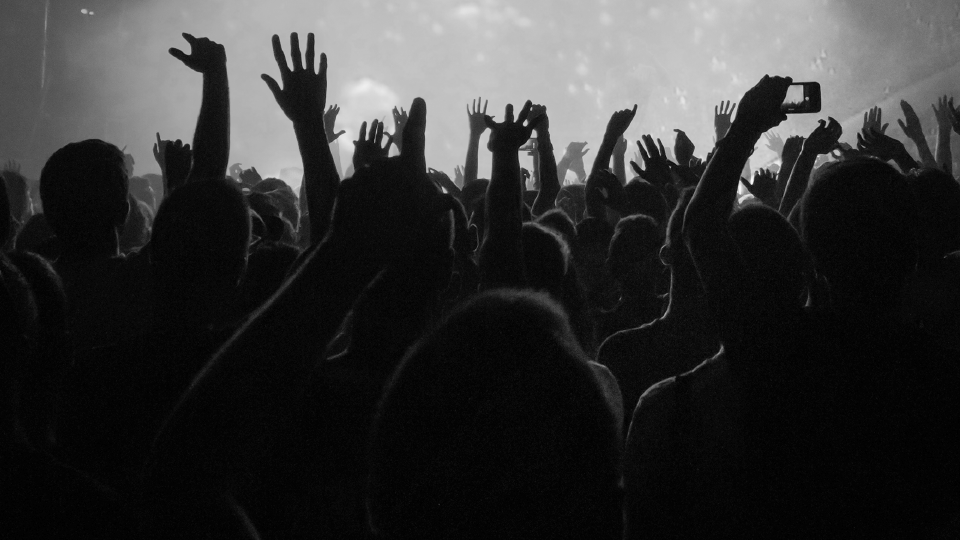 Teodora del Carmen Vasquez
Teodora's workspace at the Mujeres Libres headquarters.
Paula Rivera para Global Citizen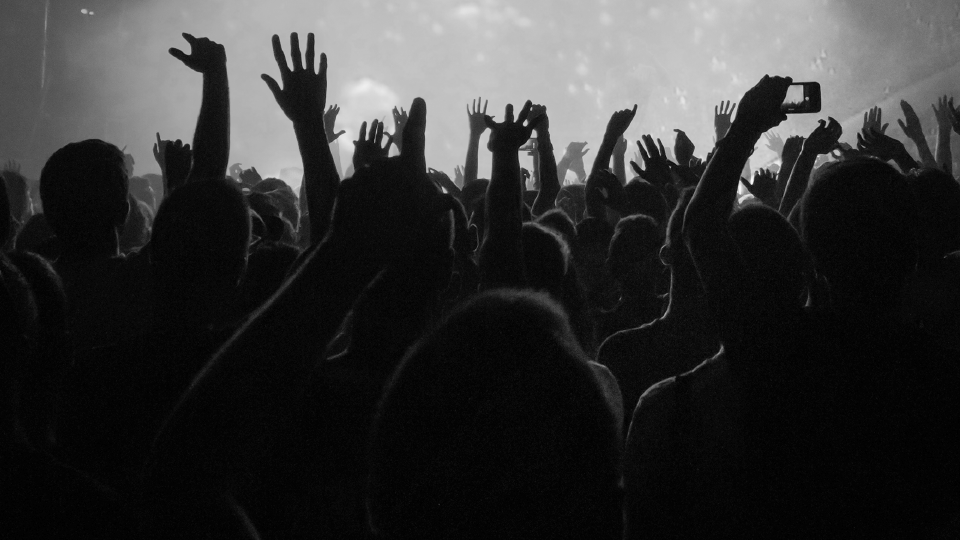 Teodora del Carmen Vasquez
A photo of the psychology book that Teodora is studying.
Paula Rivera para Global Citizen
When I left, I felt hope again. I felt that everything was happening for a reason. The same organization that was supporting me in prison, Tiempos Nuevos Teatro, came to welcome me and offered me a job and a salary. I started four days later.
As soon as I got out, I started to study and entered the university, because the level of academic studies inside the prison was not the same. It was an impulse I had and it led me to go to university at the age of 35.
I also promised my colleagues that I would work to help them regain their freedom. I am very proud of all the work I have done because I met 24 women who were imprisoned for a crime similar to mine and today, all 24 are free. In addition, 65 women have already been released.
The same year that I was released from prison, I began to work on the project that today is Mujeres Libres de El Salvador. We started as a women's collective and, in 2022, we were granted legal status and we are now a legally constituted organization.
The first step to start was to unite. When I got out of prison, I was very lonely and so I began to try to find people on social networks and contact the women I had met in prison who had been released before me, to start the project, to organize ourselves. I went to their homes to convince them that we could do something together, that we could think of a project together. It was a job that lasted from February to September. By Sept. 1, I had already managed to gather 16 women. All of them were women who had been imprisoned for obstetric emergencies. We started to build a project together.
Then someone told me that there was a big house with no inhabitants and they could rent it to me. I didn't have a penny, but thanks to the efforts of many contacts and my companions, we managed to get the house for rent and we furnished it. Now we live there, in a house that has eight rooms and a large room where we house the women who are coming out of prison, who have no family or place to go.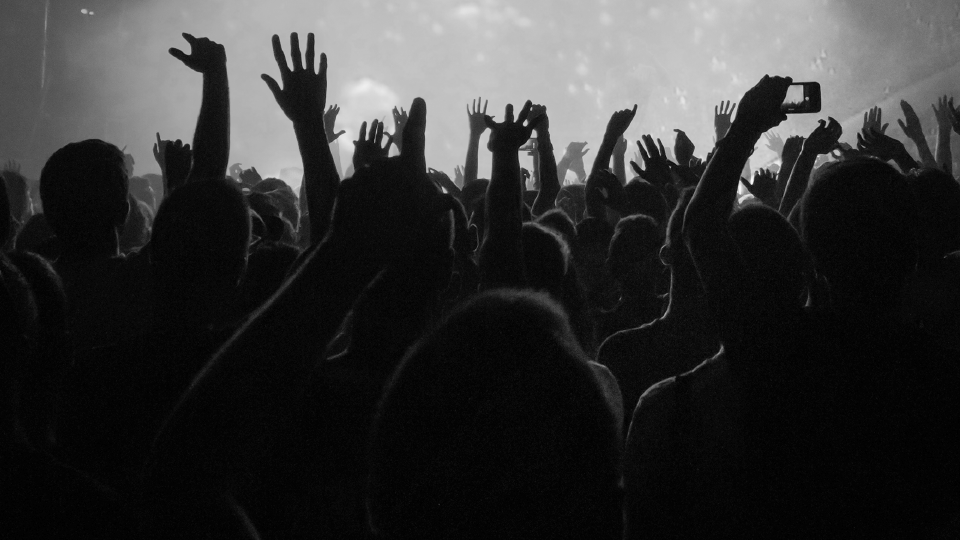 Teodora describes how the women in the photograph were all victims of the judicial system, charged for the same crime. All of them are now free except for one, who is currently fighting her case.
Image: Paula Rivera para Global Citizen
Our project has several pillars: the first component is health, because when we leave prison, health is a priority, since we do not receive any follow-up care there — and with all the difficulties we experience, we come out sick. The second is psychological support. The third is legal support to follow up on the women who are still in an open process. The fourth is scholarships so that they can study, the fifth is employment, and the sixth is housing.
We have built these six pillars as a result of every need that the women have expressed throughout the project. Step by step, we have been covering all these needs. The important thing has been to see how the women are becoming empowered, they are talking about their rights, they are learning things. Some are already studying at university, some have graduated as nurses, we have women who graduate in tourism, law, teachers, communicators.
It has taken a lot of work, but each of my colleagues has put a lot of effort and determination into believing in the projects and saying yes. You have to be encouraged. It is not the same to have someone speak for you as it is for you to say directly how you feel.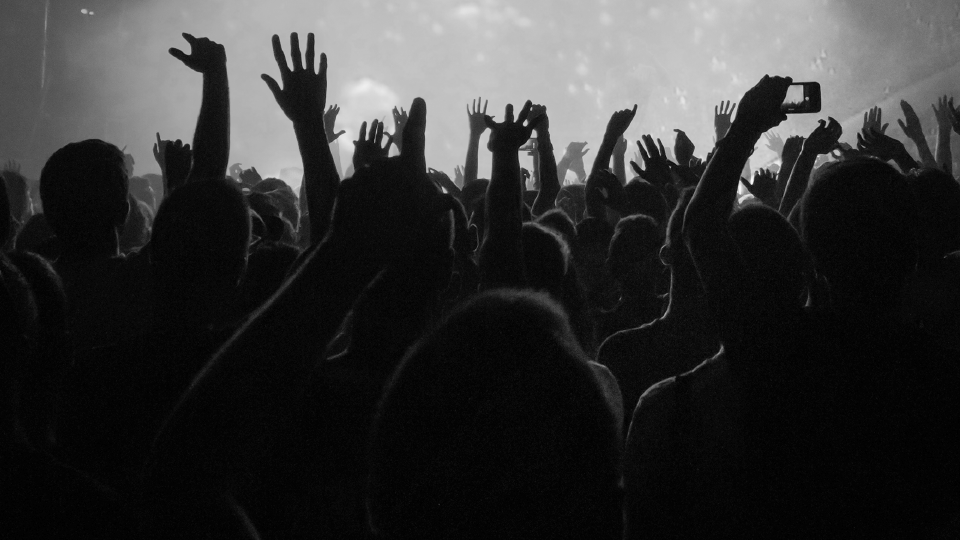 Mujeres Libres
Cortesía de Teodora del Carmen Vásquez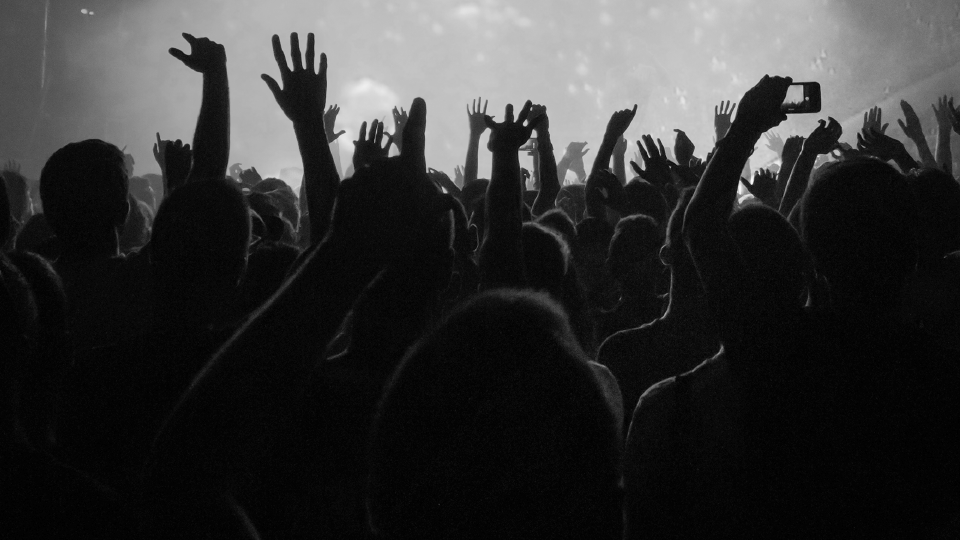 Mujeres Libres
Cortesía de Teodora del Carmen Vásquez
We have to fight, we have to speak out. It fills me with satisfaction to see that there are many women together who are pushing for change. There are many organizations in El Salvador and each one does its work from its own space. Everyone is doing their own thing. Some organizations fight for the approval of abortion, others for the vindication of rights. Together, we are going to prove that this judicial system can change and ensure that women no longer go to jail for [obstetric emergencies]. At Mujeres Libres de El Salvador, our slogan is: "So that our history is not repeated in future generations." We must spread the word about what has happened to us to prevent other women going to prison and living what we have lived. Maybe we will not see the change because it is long-term work, but we are sowing the seed of the future we want to see.
Together, we are committed to talking about our history. We have also filmed the movie Our Freedom, a documentary that shows the injustices that have been committed against women. It has already been screened at 57 festivals. In El Salvador, they wanted to censor it, but the Ministry of the Interior approved it and we managed to have it screened.
When we were free, we received many threats, especially from pro-life groups. Prison is hard and difficult, but when you get out, you are still condemned because the social stigma follows you. You begin to be the target of violence. If you look for a job, nobody will give it to you. 
Nowadays, it has become even more complicated due the social stigma in social networks. The discrimination, the psychological mistreatment, has affected us a lot. Many women do not want to speak for fear of what is said about them on social networks. That is why our association provides psychological treatment and support. We were not imprisoned for a crime we committed, we were imprisoned because of the negligence of the Salvadoran state's health system and that is why we ended up in jail, and now we are in danger.
As a result of the threats and persecution we have had from pro-life organizations, I have been given many offers of asylum in another country with my 19-year-old son, but I cannot leave and leave the problem here. I am not going to leave this problem for women. If we face the problem, we will face it together.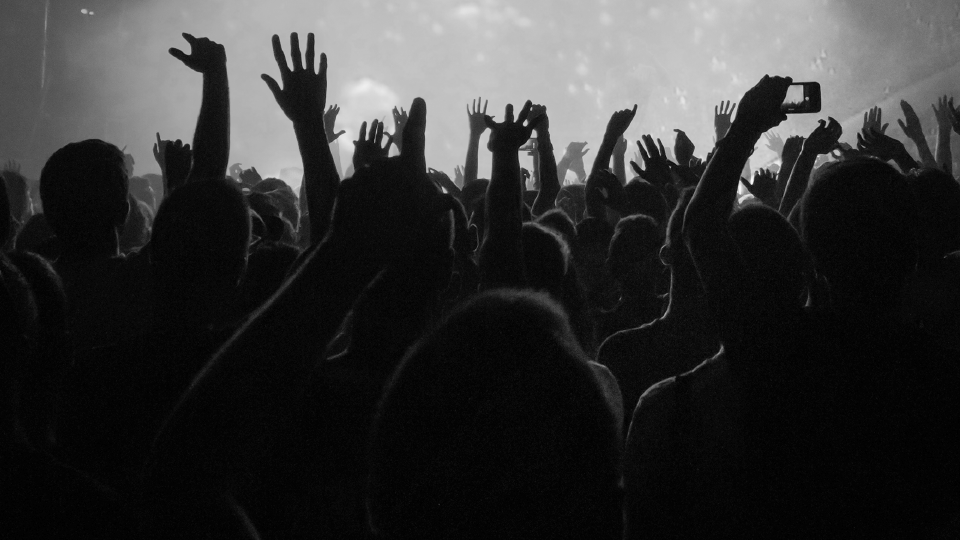 Teodora shows a photograph of her son's first birthday. He is now 19 years old.
Image: Paula Rivera para Global Citizen
El Salvador's society is extremely conservative. Before I came to prison, these issues were not discussed. I had no knowledge that women could go to jail for having an abortion. I was a very simple young woman. I worked, I dedicated myself to my family, and that was all. I didn't know what was going on in the state. I didn't know what methodology they used at that time. I realized it when I was the victim, when I was the one going through a situation like that. That is when I began to understand the struggle and perseverance of all the people who have joined the fight for women's rights.
Poverty is condemned in El Salvador. No woman with money goes to jail for an obstetric emergency or for an abortion. Most women who decide to have an abortion go to another country or go to a clandestine clinic because, of course, there are clinics that perform abortions and nothing happens. But a poor woman with a full-term pregnancy that ends in an obstetric emergency or a spontaneous abortion ends up in jail, and we have to trust the public system.
Working for the vindication of our rights is very difficult in El Salvador. Even so, we are succeeding. Right now, the Salvadoran government and the executive branch are not talking about it, but there is something that gives me hope: we were imprisoned for obstetric emergencies, but we have managed to legally constitute ourselves as an organization. The Ministry of Justice has signed off, approving that we are a legal organization. If the situation were as difficult as it was before, our organization would not have been approved. This is a step forward that we are making. Step by step, through all of our efforts, each and every one of the national and international organizations have achieved a change in society. We even offer workshops on sexual and reproductive rights so that women know what their rights are.
I want my story to be known. There is a way to change the world if you speak out. I want women to know that after prison, there is also hope. There is no way to turn back time, but coming together has given us opportunities and empowered us. We women have to open doors, open roads for ourselves to pass through.
Although I am free, I still feel I am in the process of reintegration because there are things that are still difficult. I have a university degree, I have won different awards for all my work and for my perseverance and struggles. The opportunity to have a legally constituted organization gives me a lot of hope because that opens doors for us. But there is still a lot to do and one of my biggest goals is to help these women find ways to survive and be independent. The independence of each woman is what interests me. To achieve that, I need to make sure that every woman receives moral and psychological support within the space of Mujeres Libres. That is one of my dreams and objectives, and I will continue working to achieve it.
---
As told to Erica Sánchez in Spanish; edited and condensed for clarity.
The 2022 In My Own Words series was made possible thanks to funding from the Ford Foundation.