What would you do if you could influence how your country spends money on issues you care about? Get the government's attention, of course.

In September, a group of young Ambassadors from ONE — a nonprofit organization fighting to end extreme poverty, and Global Citizen partner — did just that when they met with 20 members of the French National Assembly ahead of a vote on the government bill that would define next year's national spending. 
The group of primarily young French people met with officials to ensure the French government kept its promise to increase Official Development Aid (ODA) for 2024, via something called the "Financial Transaction Tax" — critical financial aid that would help low-income countries fast-track development. 
A large amount of global ODA, or financial aid, funding is directed toward African countries which are suffering from the impacts of extreme poverty, and which are increasingly vulnerable to climate change, the food crisis, and economic hardship. 
🔴ATTENTION
As French senators begin examining the #PLF2024 in committee, we're hearing a lot of erroneous analysis circulating about one of the innovative financings of international solidarity: the famous #TTF
Here's a look at 4 major arguments that have no basis in fact👇(1/5) pic.twitter.com/TFVigGSjgr

— Global Citizen Impact (@GlblCtznImpact) November 15, 2023
A country with a low income that has been impacted by multiple crises and has a large number of people living in extreme poverty may find it difficult to mobilize domestic funding. This leaves local governments unable to support communities in need, respond to disasters, and plan for future crises. 
But that's where ODA funding can help. 
A high-income country, like France, provides ODA to countries to assist them in meeting their own development goals, and in achieving the Global Goals of the United Nations which prioritize food security, healthcare access, gender equity, clean water, and more. 
Recently, the French government tried to backtrack on a law voted in 2021, when ONE Ambassadors helped secure the target of 0.7% of the Gross Domestic Product (a national measure of economic health) allocated to ODA funding by 2025 — a UN-set target — pushing it back to 2030. 
"We can't allow French international development aid to stagnate in 2024, our request was not for the French government to generate magic money," said Manon Provansal, ONE's Youth Ambassador to France, told Global Citizen. "The Financial Transaction Tax had been in place since 2008, and it was created specifically to address the inequality caused by multiple crises, and globalization."
🎧 (Ré)écoutez nos #ONEActivists sur @campusparis.

Dans le cadre de notre campagne sur la taxe sur les transactions financières (#TTF), ils et elles reviennent sur les demandes que nous avons formulées aux élu·e·s. Pour en savoir plus 👇https://t.co/UgUoFe8Z2apic.twitter.com/De8TkeRr97

— ONE France (@ONE_Fr) November 2, 2023
The group of young ONE Ambassadors successfully advocated to secure a commitment from the French National Assembly to adopt two amendments that would help increase the French ODA planned for 2024, and continue well into 2030. 
"We urged French deputies to propose and vote in favor of our amendments to improve the Financial Transaction Tax so that France would continue to meet its ODA commitments," said Manon Provansal. "France must respect its ODA commitments."
Nevertheless, the Finance Committee's amendments were overruled by the government's use of Article 49.3 for the 2024 budget. Emmanuel Macron's government has used this tactic before to push bills through the lower house of Parliament without a vote, sometimes viewed as undemocratic.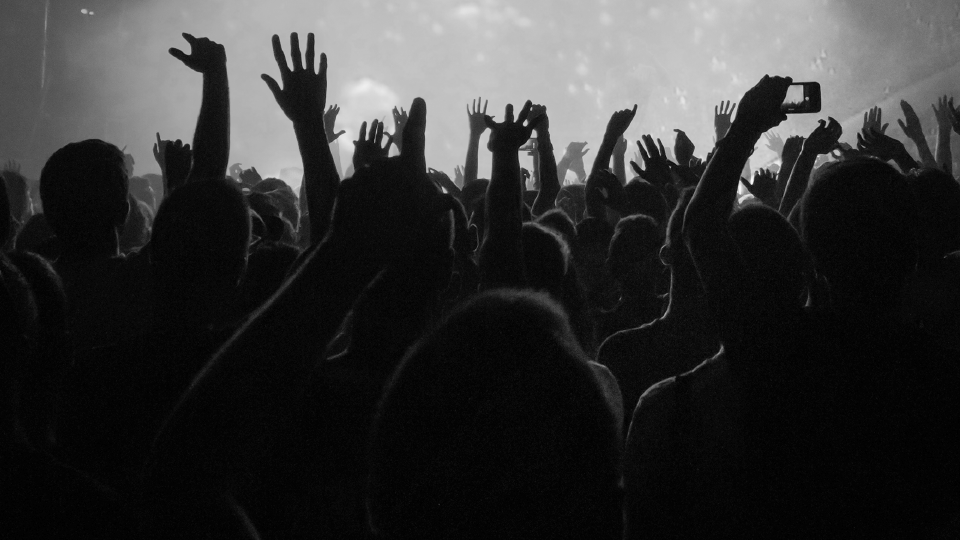 In September, a group of young Ambassadors from ONE met with 20 members of the French National Assembly ahead of a vote on the government bill that would help enable more financial aid to countries in need.

Young people held the French government accountable for promises they had made in 2021. 
In November, together with ONE Champions from French-speaking Africa, the Young Ambassadors shared an open letter and petition to President Emmanual Macron in support of further reforms to the Financial Transaction Tax.

In the months ahead, ONE will continue to advocate to keep ODA funding and development goals at the top of the political and media agenda.