While every day is an important day to be an Indigenous ally, efforts are particularly crucial during NAIDOC Week, when Australians across the country are encouraged to acknowledge First Peoples' struggles, call out entrenched racism, work toward treaties and push for change. 
As always, NAIDOC Week in 2022 is centred around a theme, with this year's being "Get Up! Stand Up! Show Up!"
To take on the theme for this year, it's essential first to understand and appreciate Indigenous culture — doing so helps eliminate negative stereotypes about Indigenous people, which stem from racism and bigotry and perpetuate discrimination and disadvantage. 
It's then vital to show up in a way that transcends good intentions and actually makes a difference. 
Read on below to learn more about incredible Aboriginal and Torres Strait Islander changemakers, understand the intricacies of the oldest living culture and take action for one of the world's most marginalised and impoverished communities. 
---
1. Get Your Free NAIDOC Week Posters and Share Widely 

Official NAIDOC Week posters are now available online and free for anyone to download. 
This year's poster design, entitled Stronger, was designed by Ryhia Dank, a young Gudanji and Wakaja artist from the Northern Territory, and selected from hundreds of designs submitted in the prestigious poster competition — which accompanies a $10,000 cash prize.

"I created this piece after reading this year's National NAIDOC Week theme – Get Up! Stand Up! Show Up! I knew straight away I wanted to do a graphic piece centred around our flags with text highlighting what we have been through and are still fighting for," Dank explained. "I feel that this piece being black and white allows us to focus on the details and messages in the artwork."
You could hang the posters in the windows of your house, school, workplace or businesses!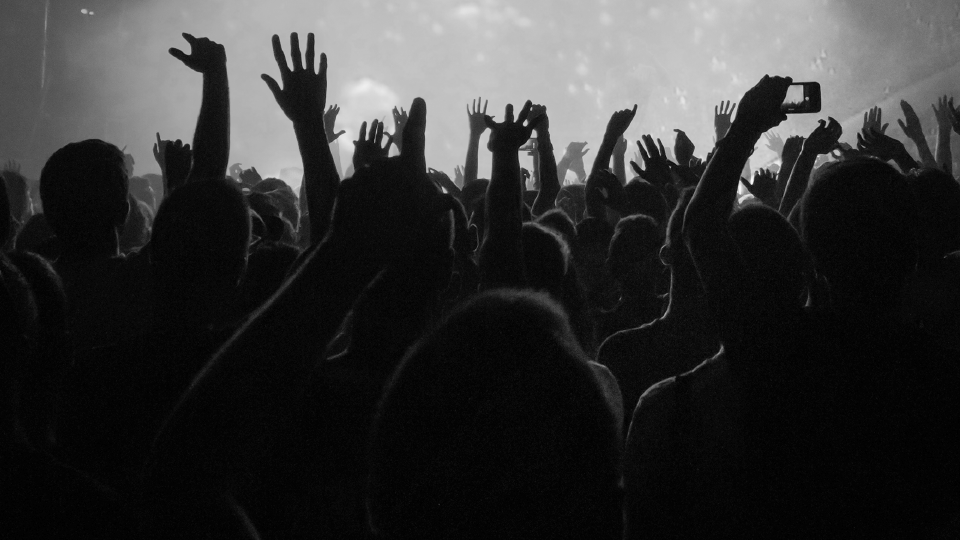 ---
2. Acknowledge Your Bias

Take time out of your day today to really think about the biases you may unconsciously be holding. 
Bias stems from the frameworks of our society, taught through early education, teachers, politicians, friends, family, books and television. Engaging with your own mind to acknowledge your behaviour and thoughts is the first step in confronting those unhelpful beliefs. Working to liberate yourself also allows you to pick up on these thoughts in others — leading to open and honest conversations. 


---
3. Attend a NAIDOC Week Event Near You

The NAIDOC Week website is the best place to visit if you're looking for a list of in-person and virtual events to attend over the next week or so. Take your pick from exhibitions, galleries, art fairs, screenings, carnivals, workshops, luncheons, ceremonies and celebrations. 
You can search by state and postcode, or create and register your own event through the website. 


---
4. Write to Your MP With Your Support for the Uluru Statement From the Heart

You can raise your voice by emailing your federal MP urging them to move quickly to pass the recommendations outlined in the Uluru Statement From the Heart. The Statement is the largest "consensus of First Nations peoples on a proposal for substantive recognition in Australian history" and calls on non-Indigenous Australians to help establish a First Nations Voice to Parliament enshrined in the Constitution.

Follow the simple step-by-step instructions here to submit your letter. 
---
5. Check Out the Official NAIDOC Week Award Winners 

One of the key components of NAIDOC Week is the NAIDOC Awards, an opportunity to recognise Aboriginal and Torres Strait Islander artists, scholars, sportspeople, elders, community members and more. The 10 winners for 2022 include retired tennis star Ashleigh Barty, who won Person of the Year; AFL player Buddy Franklin, who won Sportsperson of the Year and theatre icon Uncle Jack Charles, who took home Male Elder of the Year. 
Take the time to read the stories of these beloved Australian legends — you won't regret it. 
The National #NAIDOC Committee is proud to announce the recipients of the National #NAIDOC2022 Week Awards:
Person of the Year – Ash Barty AO
Lifetime Achievement Award – Dr Stanley Grant Snr AM
Female Elder Award – Dr Lois Peeler AM
Male Elder Award – Uncle Jack Charles
..1/2 pic.twitter.com/vCDkllWKuL

— NAIDOC (@naidocweek) July 3, 2022
---
6. Turn on Netflix, ABC and NITV for Some Great NAIDOC Themed Viewing 
Netflix has officially partnered with NAIDOC Week this year, with the subscription streaming platform highlighting Aboriginal and Torres Strait Islander content, including TV shows, movies, documentaries, and new and live content. Among the shows on Netflix's First Nations Forever collection are Goldstone, the story of an Indigenous detective; Top End Wedding, starring Miranda Tapsell; and the 2009 hit movie Bran Nue Dae.
Check out a list of Indigenous content on NITV, SBS On Demand and ABC iView here. 
This NAIDOC week, Netflix, NITV and ABC bring you some great viewing. pic.twitter.com/tpUOzCjf1N

— Dr Sharlene Leroy-Dyer (she/her) (@shazza9900) July 3, 2022
---
7. Donate in a Meaningful Way

Alongside learning about the incredible people highlighted in the NAIDOC Awards and watching, reading and listening to First Nations stories, you can also take action during NAIDOC Week by donating to Indigenous charities. The Good2Give platform allows users to search for reputable charities in different categories, including charities dedicated to Indigenous rights and progress.