July 4th is an all-American holiday to celebrate the adoption of the United States Declaration of Independence. As with many American holidays, the event has strayed from its roots, and is now primarily a celebration of food, family, friends, fireworks, and summertime. But mostly food.
As you prepare for this weekend, searching Foodgawker, BrokeAss Gourmet, or other blogs (remembering to #ShareTheMeal) to find the perfect "American meal," you might be surprised to find not all classic American things in fact originate from the United States.
If you're familiar with German geography, hamburgers are an easy mystery solved. However, some other typically American foods are harder to mythbust.
Can you guess where these typically American foods are from?
Hamburgers
More than 40 billion burgers sizzle on the grill annually before being consumed in the U.S. Burgers however, are not American.

I actually learned this fun fact on a reading comprehension test in primary school (food being one of the reading topics to stick in my mind more clearly). Turns out hamburgers are from Hamburg, Germany. While the actual inventor is up for debate, the origin of the word is very much German and there are accounts of German immigrants consuming grilled meat patties placed between bread during passage to America.  
Pizza
Pizza is not American. It's not even 100 percent Italian. Pizza's sibling, flatbreads, originated in Middle Eastern culture dating back to ancient Mesopotamia. But pizza itself began in the Greek settlement of Naples in the 1700s. The first pizza spot in the U.S. opened up 101 years ago and the cheesy, bready beloved food is now an American staple.
If you really want to dedicate some TLC to the origin of pizza, "Pizza: A Global History" will give you more information.
French fries
French fries are another food with the misconstrued identity. They're not French. They're not American. French fries are Belgian! 
Watermelon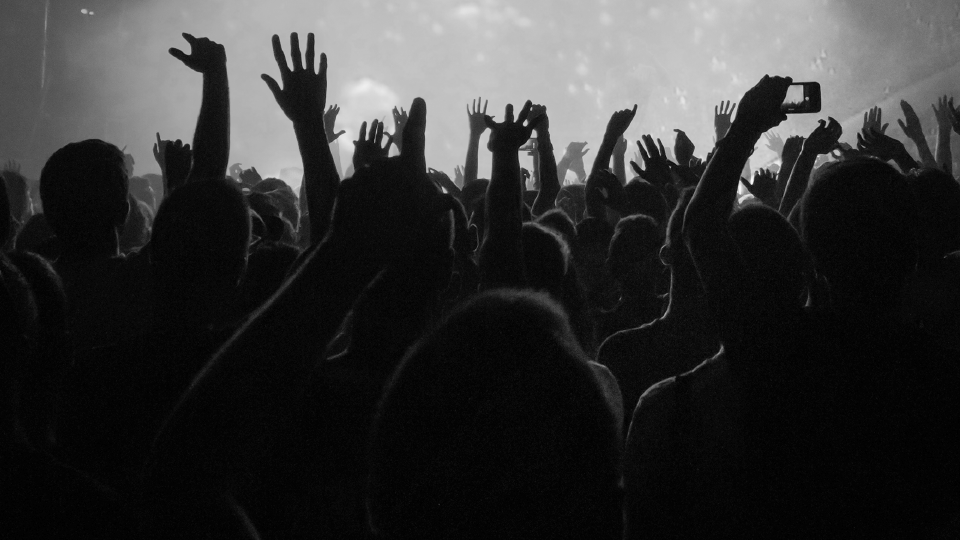 Image: Flickr: Kimberely Vardeman
An essential fruit to Fourth of July and barbeques around the U.S., watermelons were first cultivated in the Kalahari desert. Historically, watermelons appeared in Egyptian hieroglyphics over 5,000 years ago. Paintings of the fruit even appeared in tombs such as King Tut's.
Hot dogs
More than 150 million hot dogs are consumed by Americans on Fourth of July. The coined term "hot dog" is American but sausages were popular in Vienna and Germany hundreds of years before the U.S. celebrated independence from Great Britain.
Ketchup
The process of making ketchup —fermenting tomatoes with vinegar — began in China and Southeast Asia. Ketchup is another food with a rich history in international trade and globalization. The word even originates from Hokkien Chinese. In China, people knew kê-tsiap as fermented fish brine. Before you grossed out,just know this is the same as fish sauce which is in a lot of delicious dishes.
Apple pie
Accounts of apple pie trace back to Britain in the 1600s. However, the dish was not as sweet as the one Americans eat $700 million worth annually. Leave it to Americans to add the sugar, and to refute anyone who says pie should only be eaten twice a week, as this editor for the New York Times did in 1902.
"Pie is the American synonym of prosperity, and its varying contents the calendar of changing seasons. Pie is the food of the heroic. No pie-eating people can be permanently vanquished."
Peanut butter
Many countries have a favorite spread. Vegemite is to Aussies as Marmite is to New Zealand as Nutella is to Britain, and Americans LOVE peanut butter. In fact, Americans don't get why Europe isn't on board. But Americans don't get credit for this creamy protein-packed paste. Aztec and Inca cultures ground peanuts into paste centuries before Jimmy Carter farmed peanuts.
Bacon
People in China were curing pork belly in 1500 B.C. Then in the late 17th century, Britain began larger bacon manufacturing. Somewhere along the way, "American bacon" became its own cut. Not to be confused with "Canadian bacon," which is technically smoked pork loin. If you're a bacon fan, mark your calendar: Sept. 3 is International Bacon Day. You can celebrate your love of bacon on a global scale soon! Include some veggie options to help out the planet too.
---


Tracking down the history of foods is tricky. The important thing is food is meant to be shared. Whether fries come from France or Belgium sharing the things you love and celebrating cultural diversity is at the heart of matter — or the bottom of bag where the best fries hide.