I recently made the mistake of scrolling down to the comments section of a video criticizing refugees in Europe.
Within minutes, my head was spinning. I found myself overwhelmed by the level of xenophobia, resentment, and outright hatred on display.
"These people are sub human," read one actual comment.
"They haven't fully evolved from apes yet," another commenter replied.
I honestly couldn't believe what I was reading. Is this really how some people regard their fellow human beings?
(I won't bother linking to the video in question. To be perfectly honest, I don't think it deserves the views. But clips of its ilk aren't hard to find—try searching "migrant truth" on YouTube.)
Look, I don't know those commenters' stories. I can only imagine what leads them to believe and post the things they do. But in reading through that comments section, I sensed an underlying current of one emotion: fear. 
Faced with a sudden influx of people you don't know, whose culture you don't understand and whose lives are in some ways very different from your own, it's easy to succumb to fear.
Fear of change. Fear of the unknown. Fear of the Other.
I firmly believe that such fear is unfounded, never more so than in the case of refugees from countries like Syria, the vast majority of whom are decent people who've been put in an unimaginably difficult situation. Faced with the same scenario—a homeland in ruins, death at your family's doorstep, and a land of relative plenty just a boat ride away—I'd be willing to bet that most of us would make the same choice more than half a million people have already made this year alone.
I also believe one of the best ways to defeat that fear is by trying to understand the people and situations that cause it. Ignorance breeds fear and, in turn, anger; understanding fosters empathy and, in turn, acceptance. That's how I see it, anyhow.
As long as there are refugees in this world, there are bound to be refugee haters on YouTube. But if you're like me and are always looking to add to your understanding of this historic crisis—and the people who are living it out—here are 9 eye-opening online experiences you can check out right now to gain a new perspective on things.
I hope this list adds a dose of empathy in a world where fear too often reigns supreme. 

1 / Take a virtual reality journey with three refugee kids
The Displaced: 360° Video

Step into the shoes of Chuol, a 9-year-old who was driven from his home in South Sudan, in this 360 video experience. Click and drag to explore the scene.This is part of our first virtual-reality film, which follows 3 children displaced by war. Here's how you can watch it: http://nyti.ms/1SrD3jf

Posted by The New York Times on Thursday, November 5, 2015
Virtual reality is helping generate empathy about important issues. Exhibit A: "The Displaced." The New York Times' first big foray into VR follows three young children from different countries—Syria, South Sudan, and Ukraine—as they and their families navigate life on the run. 30 million of the world's refugees are children. This film puts a human face on that undeniable crisis. Watch the video above to get a taste, then click here to find out how to watch the full film in immersive VR.
2 / Watch an animated breakdown of the crisis in Syria
Individual stories only go so far when it comes to understanding something as massive in scope as the refugee crisis. Sometimes it's helpful to step back and look at the bigger picture. The only trouble is, most of the numbers associated with the crisis are so big they can be flat-out overwhelming without the proper context. That's where videos like this one come in handy. This animated explainer, part of the YouTube series In a Nutshell, breaks down the conflict in Syria, the resulting refugee crisis, and the world's response, all in a compact 6 minutes. This is a great place to start if you're trying to wrap your head around the bigger picture behind the refugee crisis. 
3 / Meet seven inhabitants of a sprawling refugee camp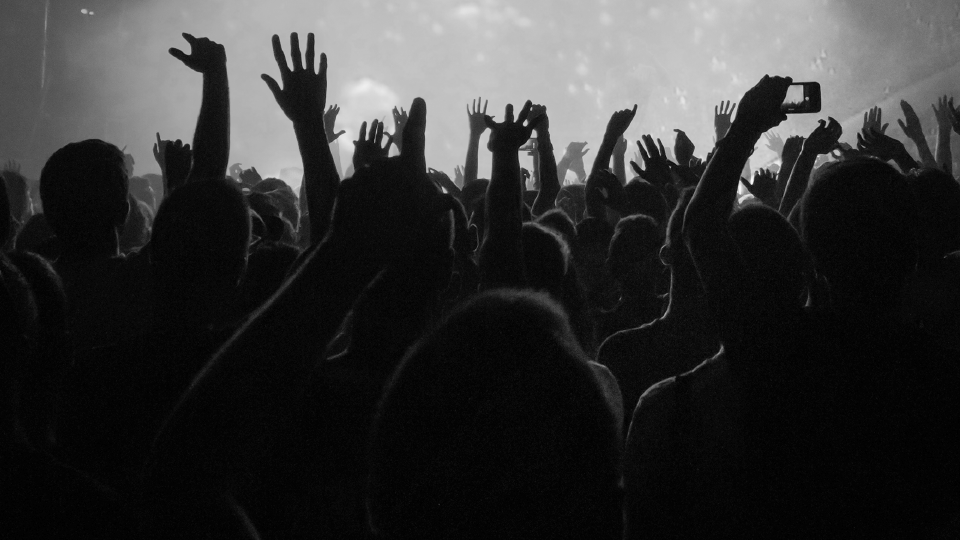 So much of the world's attention is focused on the people streaming into Europe, it's easy to forget this staggering fact: the vast majority of Syrian refugees, more than four million in total, have sought refuge in nearby countries like Turkey and Lebanon, and not in Europe. Here are the stories of seven such refugees, as told by Mashable, who call the Za'atari refugee camp in Jordan home.
4 / Walk a mile (or 2 billion) in a refugee's shoes
Two Billion Miles

Refugees and migrants have travelled an incredible two billion miles to apply for asylum and seek safety and security in Europe in 2015.What would you do if you had to flee your home? Begin your journey at twobillionmiles.com

Posted by Channel 4 News on Monday, November 2, 2015
Every refugee's journey boils down to a series of decisions: when to leave, where to go, and how to get there. If you were faced with those same decisions, what would you choose? UK news program Channel 4 News is inviting everyone to answer that question with its incredible new online experience, "2 Billion Miles." This interactive video story takes its name from the total number of miles refugees and migrants are estimated to have traveled in 2015. Users are dropped into the middle of a region affected by crisis—from Syria to Sudan—and tasked with making their way to safety. It's only a simulation, but the simple act of clicking through a refugee's journey forces the user to consider, if only for a moment, what being a refugee must really be like. Watch the trailer above, then click here to start your journey.
5 / Consult a refugee handbook for survival pro-tips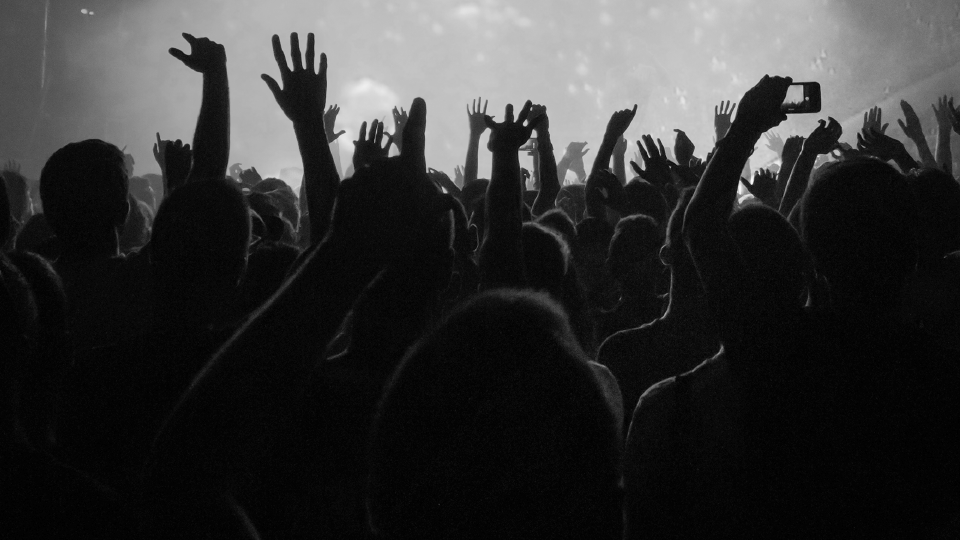 This is a bit of a departure from other entries on the list because, whereas the others are primarily aimed at non-refugee audiences, this one is intended for refugees themselves. In October, the International Rescue Committee launched refugeeinfo.eu, an online guide designed to help refugees avoid common pitfalls and, ultimately, save lives. Users can get info in five languages about lodging, transportation, and registering for asylum along some of the most common routes within Europe. For those of us who will never actually need those resources, refugeeinfo.eu serves as a matter-of-fact reminder of the frequent hardships and harsh realities refugees encounter every day. Take this frequent instruction for example: "It is advised that children have the names of family members and a phone number in their clothing in case they are separated." Just imagine if the threat of losing your child was a part of your daily reality. Click here to explore the site.
6 / See refugees' stories get the HONY treatment
Photographer Brandon Stanton, the man behind über-popular photography blog Humans of New York, has a knack for distilling a person's life story into a single photo and caption. As my colleague Joe highlighted, Stanton recently took his HONY show on the road in order to help individuals mired in the refugee crisis tell their stories. The images are stirring; the accompanying words, heart-breaking at times. Together they form a poignant portrait of courage, determination, and hope in the face of incredible hardship. You can read the whole series on Medium.
7 / Imagine if your home were under seige like in Syria
"Just because it isn't happening here, doesn't mean it isn't happening." That's the message behind this viral campaign video from Save the Children, which challenges viewers to imagine what life would be like if the warfare currently crippling Syria were happening in their own backyard. In a series of quick, day-in-the-life-type shots, the video depicts how a young girl experiences the start of a violent conflict in her country. I've probably watched this video a hundred times since it first came out in 2014, and it never ceases to tug at the heartstrings. 
8 / Experience the sights and sounds of life on the run
If you're interested in a documentary-style take on the refugee crisis, look no further than Notes From the Border. This meditative short film features sights and sounds of refugees on the move, accompanied by narration from a man identified only as "N," who describes his harrowing journey from Syria to Greece. What stood out to me when watching this film was how the visuals and sound combined to create a sense of nearness, both physical and emotional. When a crush of migrants waits restlessly on a train platform, the viewer can't help but share their claustrophobia and uncertainty. Watch the film above or at Field of Vision.  
9 / Visualize the scale of the crisis with this eye-catching map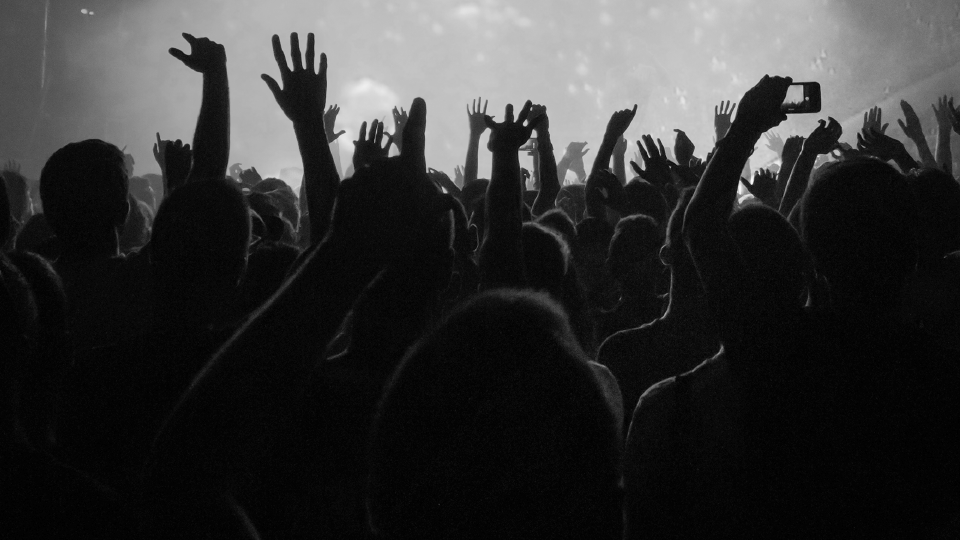 The refugee crisis has inspired plenty of attempts to visualize the overall flow of people. For a great example of data visualization done right (and beautifully, I might add), check out this interactive map from Finnish data visualization company Lucify. As streams of dots, each of which represents 25 people, flow from the Middle East to Europe, users can hover over individual countries to track how many people that country lost or gained. Click here to view the map, or read a post from the creators explaining their rational and methodology.
---
Have any of these experiences inspired you to show support for the world's refugees? Click TAKE ACTION NOW to stand in solidarity with the world's refugees by tweeting #WhatWouldYouTake if you had to flee from your home.