Citizenship
8 Things We'd Rather See Banned Instead of Refugees
Let's kick these eight violations to the curb and welcome refugees instead.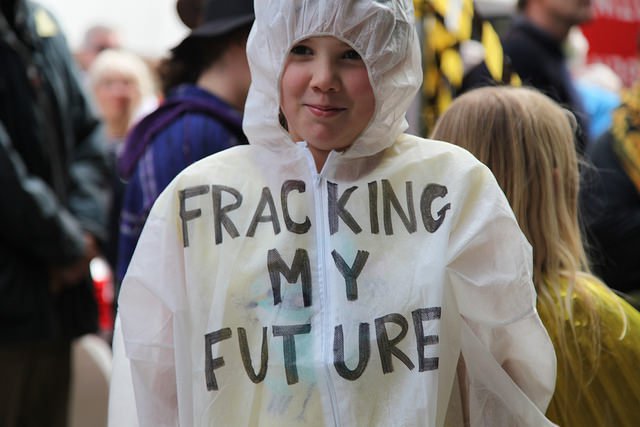 Until this year, the United States was a long-standing leader in welcoming and relocating refugees. Now, a country built by immigrants, refugees and migrants is attempting to turn its back on the 65 million refugees around the world today, a statistic from the United Nations High Commissioner for Refugees (UNHCR).
US President Trump's administration's travel ban would have cut 60,000 refugees from entering in 2017 – but his executive order was struck down Monday. The case now sits on the Supreme Court's steps to maybe see its day in court once more.
Refugees come to a country to rebuild their lives in safety and dignity; the Trump administration's executive order puts refugees at risk of returning to the violent places they fled from, according to the UNHCR.
Instead of banning the most vulnerable of our kind, Global Citizen made a list of atrocities that ought to receive the boot. Here are eight harmful things that the world should actually ban.
Take Action:Global Citizen's #LeveltheLaw Campaign
---
1. Child Marriage
Child marriage is still legal in many countries and happens in every region of the world. And estimated one in three girls in the developing world will marry before turning 18, according to advocacy group Girls Not Brides. While some countries have made strides toward ending child marriage, too many have hopped on board nor followed through – looking at you, Tanzania. Global Citizen advocates to end child marriage through our #LeveltheLaw campaign.
Take Action: Urge the Tanzanian Parliament to Implement the High Court's Decision to Outlaw Child Marriage
Kate Ausburn/Flickr

2. Coal
Coal is the most damaging form of energy in the world. Harvesting coal pollutes rivers and damages lungs, and burning it releases lead, mercury and arsenic into the air. The American Lung Association said 13,000 people die each year from coal pollution. If coal regulations are loosened, that number could climb back to what it was in 2004 at 24,000 coal-related deaths. Why not we just ban this bad practice once and for all?
Take Action: Fight against global warming
Read More: 6 of the Most Extreme Environmental Laws in the World
3. No charges for marital rape
It took until the 1970s for the first marital rape conviction in the US to withstand the court. Many countries now recognize consensual sex is required also for married couples, but their laws still allow marital sex without consent to continue without punishment. Let's make it clear to our governments that marital rape should not only be recognized as rape but also punishable by law.
Take Action: Sign this petition to #LeveltheLaw and empower girls and women around the world!
4. No charges for domestic violence
Many countries have laws that allow domestic violence to continue as long as there is no grievous bodily harm. Similar to the one above, this law tells women that they are their husbands' property to do with what he pleases. Forty-six countries still do not have any protection for women against domestic violence.
Take Action: Take action to end violence against women and girls
LYNETTELYNN_D /Flickr.

5. Plastics
Why continue to use plastics when have more sustainable materials available? Kenya, Morocco, France, New Delhi and other countries have restricted plastics in some capacity or banned the wasteful product altogether. We love our oceans and beaches, so let's make a pledge to ban plastics and halt the buildup of material and waste in our environment.
Take Action: Call on the UK Prime Minister to protect the oceans
6. Laws that prevent wives from taking jobs
In 18 economies, a husband can legally prevent his wife from working, even if she already has the job, according to the World Bank Group's report. Even if a woman receives an education, the boundaries toward independence and economic equality can prevent her from achieving her potential.
Take Action: Remind Leaders To Keep Their Promise To Promote Women's Economic Empowerment
7. Honor killings
In Syria, a man who kills his wife, sister, mother or daughter for bringing "dishonor" on her family – a tradition known as honor killing – can serve as little as two years in prison. And sadly, honor killings happen in other countries, like India, Pakistan and Afghanistan. Treating honor killing as a lesser crime than murder is dangerous for women. It sends a message that crimes against women are treated lighter than crimes against men.
Take Action: Stand with Sharmeen Obaid-Chinoy and tell world leaders: There is no honor in honor killings.
8. Voting restrictions
Before the 2016 presidential election, Ohio purged 2 million Ohioans from voting rolls since 2011. While the practice was deemed unconstitutional before the election votes rolled in, thousands of voters did not get to vote in previous elections. Where else in the United States is this happening – in the world? Voting rights in democratic societies should be independent of race, religion, gender and political affiliation. Let's make a commitment to ban voter violations in our communities and beyond.
Take Action: Welcome our new US Senators and let them know the importance of being a Global Citizen
Read More: Poland and Hungary Refuse Asylum Seekers, EU Brings Legal Case
Until these blights are banned from all borders, no country should refuse to take in a single refugee. Refugees can change a country and a culture for the better. These eight problems are what really stands in the way of achieving the global goals.