Health
8 reasons why the world needs to thank Canada
Saving lives, changing the world and cleaning up some trash. All in a nation's work.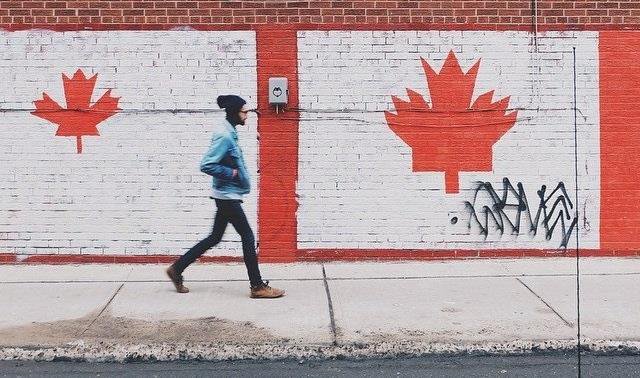 Canada is amazing, everyone knows that right? It has some of the most spectacular natural landscape on the planet, its people are painstakingly polite, and it has one of the world's most fair and open societies that Canadians can be rightly proud of.
It has given the world so much, Poutine, Maple Syrup, Tim Hortons, Hockey (go Canucks!), and Michael Bublé… let's just ignore Chad Kroeger and Justin Bieber for a moment, eh. But seriously, there is more to Canada then famous musicians, actors, sports stars or foods. It has given us some of the world's most meaningful inventions, ideals, principles, renowned scientists (and spaceman-more on this later), and, internationally, it has led the way on so many important issues.
Here, I'll take a moment to list just a few of the momentous contributions that Canada has given the world.
1. Insulin as a Diabetes Treatment
Image credit: The Eli Lilly Archives
At the turn of the 20th century, there was not much doctors could do for people with diabetes. People with the disease generally lived very short and harsh lives. Food intake was restricted to as little as 500 calories per day to prolong lives, though this in turn sometimes would cause death by starvation.
In 1921, at the University of Toronto, Dr Frederick Banting and medical student Charles Best made an important breakthrough. They managed to make a pancreatic extract from a dog which they found regulated blood sugar levels, consequently discovering insulin. J.B. Collip and Professor J. MacLeod later joined the research team and together the four managed to produce enough insulin, in a pure enough form, to be able to test it on human patients.
The results were instant and spectator. Children at the University of Toronto, who were comatose and dying from diabetic keto-acidosis, awoke within a few minutes of being injected with the drug.
Banting and Macleod were awarded the Nobel Prize in "Physiology or Medicine" in 1923, with Banting sharing his prize with Best and Macleod sharing his with Collip. They sold the patent for insulin to the University of Toronto for $1.
As someone with a partner who has type 1 diabetes, no one is more grateful to this discovery then me.
2. The Cardiac Pacemaker
Image credit: Westdale History Rocks
Canadian John Hopps invented the first cardiac pacemaker in 1950. He discovered that if a heart stopped beating due to cooling, it could then be started again by artificial stimulation using mechanical or electronic means. Although the device was too large to be implanted inside of the body, later researches such as Wilson Greatbatch, used Hopps' discoveries to design the common cardiac pacemaker that we know today, which has kept the hearts beating of millions around the world.
3. Pablum
Image credit: The University of Toronto, Facility of Medicine, Living History
To be honest I had never heard of Pablum before I started compiling this list but after some research I simply had to include it. Developed by Canadian pediatricians at the Hospital for Sick Children in Toronto, Pablum is a processed cereal for infants that marked a breakthrough in nutritional science when it was developed in 1931.
In an era when infant malnutrition was a serious cause of child mortality, Pablum was a precooked, cheap and easily accessible food for working class families that drastically lowered child mortality rates. It also had the added bonus of helping to prevent rickets, a crippling disability, by ensuring that children had sufficient vitamin D in their diets.
4. The Telephone
Image credit: History.com
This is one you are probably most likely already aware of. Born in Edinburgh in 1847, Alexander Graham Bell moved to Canada at age 23 and is commonly credited with inventing the first practical telephone. In later life, Bell developed numerous other inventions and undertook groundbreaking work in optical telecommunications, hydrofoils and aeronautics, before passing away aged 75 in 1922 due to complications from… diabetes.
5. Peacekeeping Missions
Image credit: ChildSoldiers.org
The concept of a UN peacekeeping force was initially suggested by Canadian diplomat and future Prime Minister Lester Pearson as a means of resolving conflicts between states. He suggested deploying unarmed or lightly armed military personnel from a number of countries, under UN command, to areas where warring parties were in need of a neutral party to observe the peace process. Pearson was awarded the Nobel Peace Prize in 1957 for his work in establishing UN peacekeeping operations.
6. The Muskoka Initiative
Image credit: Baustellen der Globalisierung
There is nothing more natural than childbirth. The desire to procreate and securely raise children is built into our DNA, and yet throughout the world, it is one of the most dangerous things a woman can do. Each year hundreds of thousands of women around the world die during pregnancy or childbirth, while child mortality rates are still ashamedly high. In 2013, 6.3 million children died before reaching the age of five.
In 2010, under Canada's leadership, the G8 launched the Muskoka Initiative on Maternal, Newborn and Child Health (MNCH) with an aim to accelerate progress on improving women's and children's health in developing countries. G8 and non-G8 partners committed a total of US$7.3 billion in new and additional funding over five years (2010–2015).
In May 2014, as the Muskoka Initiative was nearing its end, Canada once again mobilized the global community and reinvigorated the discussion and commitment by pledging an additional US$2.8 billion over five years (2015–2020) to improve the health of mothers, newborns and children around the world.
7. The Garbage Bag
Gifs credit: Uproxx Music
While this might not be the most glamorous or fascinating item on this list, it is something that we all use on a regular basis. Some visionaries, such as Missy Elliot, went as far as to realise the fashion potential of the garbage bag. Ah the 1990s, good times.
Although garbage bags these days are commonly seen as a source of pollution, they are still an essential means of waste disposal in most homes and offices. Look around, I bet there is even one in the room you are in right now. Invented in 1950, we have Winnipegger Harry Wasylyk to thank for this effective and cheap means of waste storage- and occasional fashion necessity.
8. Chris Hadfield
Video credit: Youtube
For 144 days, Commander Hadfield orbited the earth travelling almost 100,000,000 million kilometers and refocused the world's attention on the sheer wonder of space travel. The first Canadian to command the International Space Station, he became the most celebrated astronaut since Neil Armstrong.
Commander Hadfield drew the interest and curiosity of millions of people around the world with his regularly updates from the ISS of stunning imagery, videos and general life in space. His 2013 memoir, An Astronaut's Guide To Life on Earth, has been translated into 14 different languages, while his rendition of David Bowie's Space Oddity on youtube from the ISS has been view over 22 million times.
By inspiring future generations to take on science and space exploration for the betterment of mankind, Commander Hadfield is truly a modern day hero and Global Citizen.
In concussion…(yes, that was my one hockey joke)
Canada is awesome!(Oh and Sign the petition to expand Canada's long standing efforts to improve the health of Mothers, newborns and children!).